Wednesday, October 7, 2020
Artist reframing loss in new Jasper-based book
Destanne Norris has long-known that death is part of living. 
However, it's taken her decades to fully understand that idea. Norris lost her daughter to a tragic accident in 1995. Leah was just 19-months-old when she fell into the Maligne River and was swept away.
"She just got away from our eyes," Norris said. 
For years, Norris was in a dark place. She was lost, tortured by unanswerable questions.
It wasn't until she started to reframe those questions that Norris was able to start living her life again. No longer would she ask 'what could I have done?' Instead, she could ask herself, 'if Leah was here, how would she want me to be living right now?'
Her answer was: To life's fullest. She poured herself into her art. Norris is a Vernon, B.C.-based oil painter known for her depictions of the cosmos and outer space, majestic mountain peaks and wild weather systems. Her works have been featured in public, university and artist-run galleries. It has been collected by the Alberta Foundation of the Arts, Jasper National Park and the Consulate General Japan, among other agencies.
And now, living life to its fullest has given rise to a new project. Norris has written a book about the transformational power of love and loss. The publication of Leah's Gift represents a point in Norris' life where she's finally ready to reveal more of her story.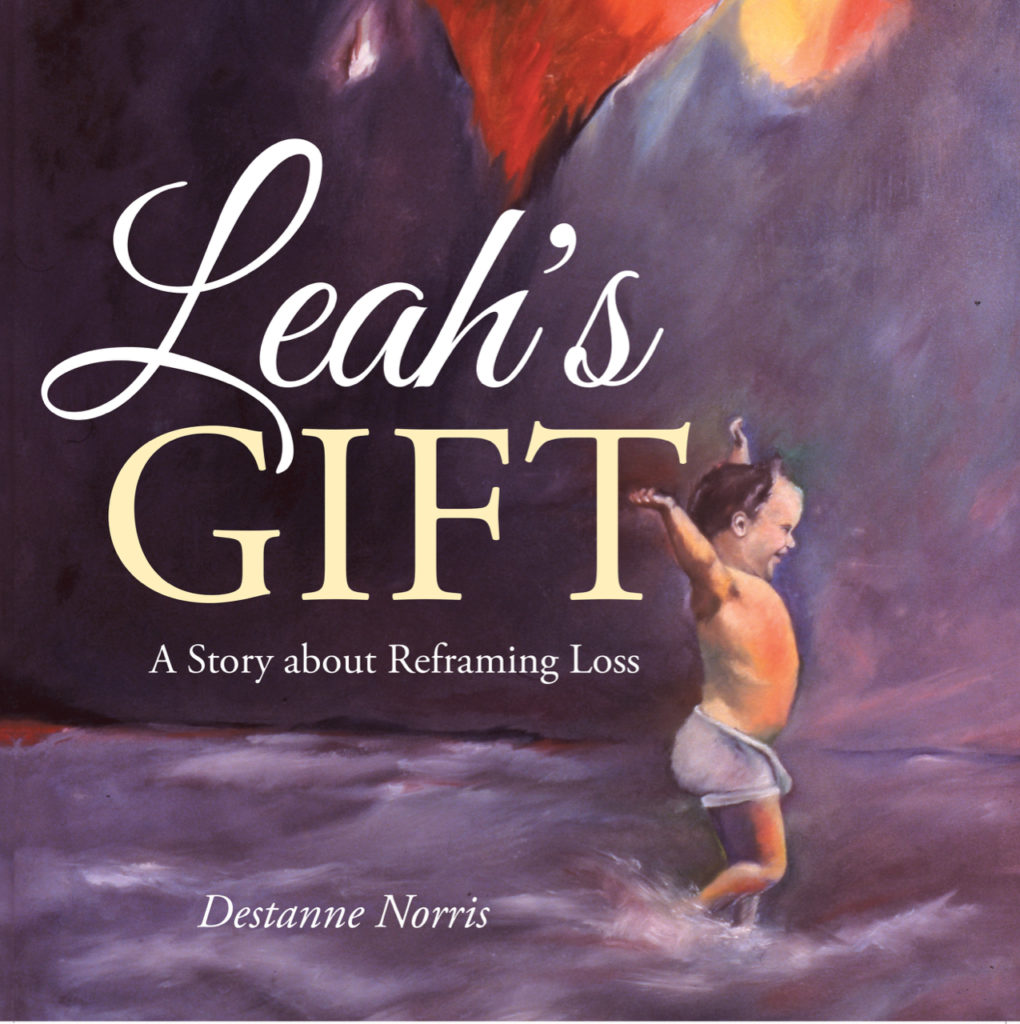 "This is a story that has been growing inside of me for many years," she said. "The experience of losing my daughter utterly transformed my life and I hope that in sharing my story I can touch the hearts of others." Because grief, of course, isn't just for death. 
"Grief can be for a career, a dream or living relationships," Norris said.
Regardless of the source of the grief, the process of healing has to take place.
"I had to live it," she said. "Until you've lived through the nitty gritty you can't get to a new place." 
She wasn't alone. Norris' friends and family in Jasper were critical to her surviving the journey, from the moments after Leah went missing to years later, as Norris gradually gained the tools to reframe her loss.
Now, through her book, she wants to share those tools.
Norris will be launching Leah's Gift in Jasper on October 8, from 4-6 p.m. at the Inn Grill Restaurant, 98 Geikie Street. For more information about the event or the book, visit destannenorris.com
---
Bob Covey // bob@thejasperlocal.com