Wednesday, April 18, 2018
Local family petitions federal government to change park's eligible residency rules
While Parks Canada is questioning a long-term Jasperite's need to live in this community, Stef Dolan's family is questioning the rules which define eligible residency in a national park.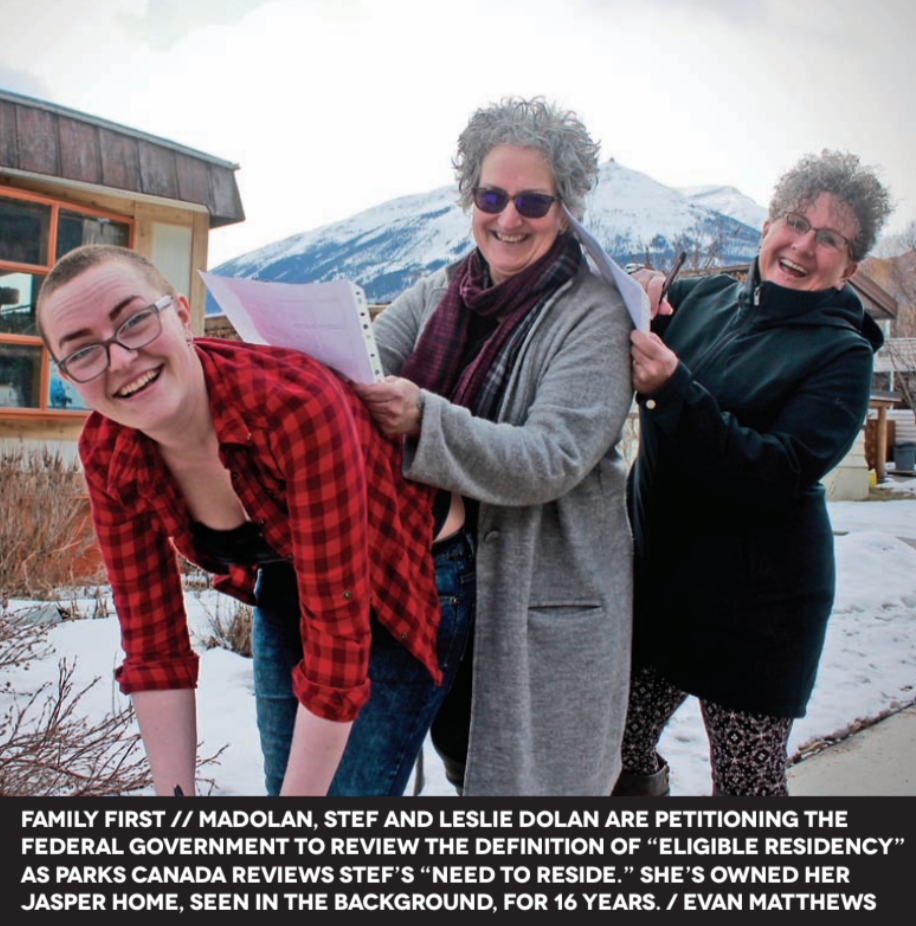 Dolan, who's called Jasper home for 33 years, has been looking for a work-around ever since Jasper National Park officials said her employment and family situation do not justify renewing the lease on her trailer. Now, since Parks Canada hasn't budged on its stance that Dolan does not meet the guidelines for eligible residency, the 52-year-old's family has created an online federal petition.
"Parks won't take initiative, so we're asking government to ensure the policy is up to date. It's almost four decades old," says Leslie Dolan, Stef's sister. 
Stef Dolan worked various gigs in Jasper for nearly two decades before taking a job at the Teck coal mine in Hinton. She got married and raised a daughter in Jasper, but after getting a divorce, took the mining job in 2003 as a way to care for her family and avoid raising her child in poverty. "I stopped working in Jasper, but my roots are here," she said.
There are two ways to establish need to reside in Jasper: employment, or establishing that a person has family locally. For the past year, Dolan has been trying to convince local officials that her need is the latter; Dolan calls 17 people, all of whom live and work in Jasper, members of her tribe.
The Dolans say that just because their situation doesn't fit the rigid definition of eligible residency, that doesn't mean Stef doesn't need to live here. Stef's daughter is now an adult, but medical professionals have advised she live with family.
"The way the policy is written, and being interpreted and administered, is creating problems and hardship for local people," Leslie said.
As such, the petition the Dolans created asks the federal government "to include more diverse and inclusive relationships that would provide eligibility; and to make a provision for people who were raised in communities within national parks to remain eligible to live in their home community regardless of employment or relationship statuses."
The petition also asks the federal government to establish an appeal panel involving Parks Canada, municipal government and community members, as well as establishing a process for considering appeals in situations where eligible resident status has been denied.
With 453 signatures as of March 28, the Dolan family needs only 47 more in order to involve Jim Eglinski, Member of Parliament for the Yellowhead region. With 500 signatures, the family says MP Eglinski has told them he will lobby the House of Commons to review the Government of Canada's current definition of "eligible resident" within national parks.
"I've been encouraging people to send personal stories of impact to MP Eglinski," Leslie said. "The more stories he can associate with this issue, the more impactful it becomes."
The soonest MP Eglinski can take the petition to the House of Commons, according to the Dolan family, is September 17, as the petition is required by legislation to stay open for 120 days.
"The ask is reasonable, respectful and appropriate," Leslie said. "People need to be able to exercise democracy by going through these types of processes, and asking government to recognize outdated and incomplete policy, which doesn't achieve it's original purpose."
Parks Canada does not comment on specific situations, according to Jasper National Park spokesperson Steve Young.
"These regulations … ensure an adequate supply of housing is available to people who need to work and live within the boundaries of national parks," Young said in an email. "Without acceptable substantiating information of eligible residency, Parks Canada cannot consent to lease issuance, renewal or replacement," he said.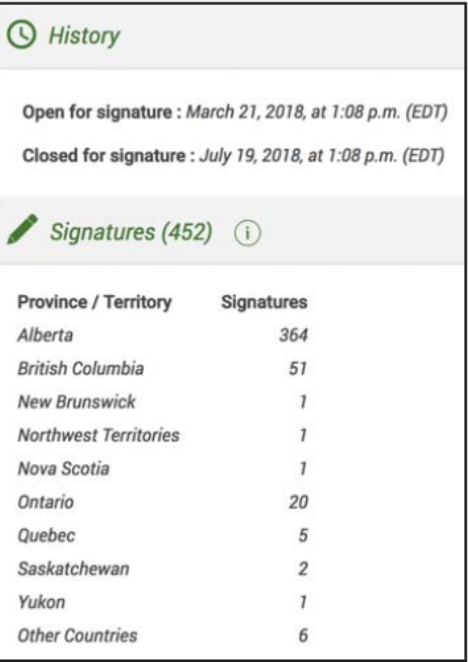 The Dolans say it is the rules that should change, not their lives.
Find the Dolans' petition by visiting petitions.ourcommons.ca and searching Jasper.
Evan Matthews // evan@thejasperlocal.com