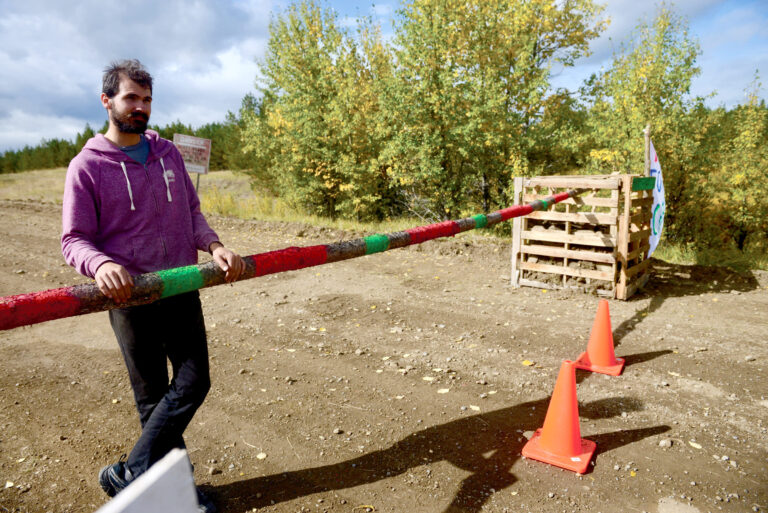 Tuesday, September 21, 2021
Caribou defenders erect blockade on forestry access road
A blockade protesting the planned harvest of 3,500 hectares of old growth caribou habitat has been erected 75 kms south of Grande Cache near the Berland River.
Last week, land defenders erected a rudimentary barrier to stop West Fraser Forest Product workers from accessing the Moon Creek forestry road.
The organizer goes by his camp name of Panda, a pseudonym designed to protect his identity.
Panda said he was called to action when he learned about the planned harvest from regional media, local trappers and non-governmental organizations who sounded the alarm that the plan to clearcut 54 cutblocks in the six per cent of West Fraser's Forest Management Agreement (FMA) that overlaps A La Peche caribou's winter range was imminent.
"NGOs can't really do any front line stuff," he said. "I have experience and passion. This is my backyard."
Panda grew up near Grande Prairie and after high school worked near Hinton, Grande Cache and High Prairie as a tree planter, an occupation he thought would give back to the land and fight climate change. He soon became disillusioned with the job, however, and came to see the practice as greenwashing the destructive forestry industry.
"I saw that there was a lot of corners being cut, that it was just another aspect of the industry," he said.
On top of that wake-up call, what he gained from tree planting was access to a network of environmental activists. Eventually, Panda was inspired to help occupy the Fairy Creek Blockade on southern Vancouver Island, B.C. He stayed at Fairy Creek for nearly a year, learning from experienced land defenders and Indigenous leaders about effective, peaceful demonstrations and gaining a fulsome appreciation for the sense of community that arises when people come together for a common purpose.
"When most people think of blockades what comes to mind is what you see on TV: violence and RCMP clashes and tear gas," he said. "My experience was none of that. It was community building. It brought locals together and gave a lot of Indigenous people the chance for empowerment because they aren't as privileged as we are as white people."
In July, Panda left Fairy Creek to visit family in Grande Prairie. That's when he heard the province had given West Fraser direction to log critical caribou habitat in the Berland River area.
"After hearing they wanted to cut this entire area and how detrimental that would be to caribou, and after talking to local people in Grande Cache and Hinton, this is a little part I can do."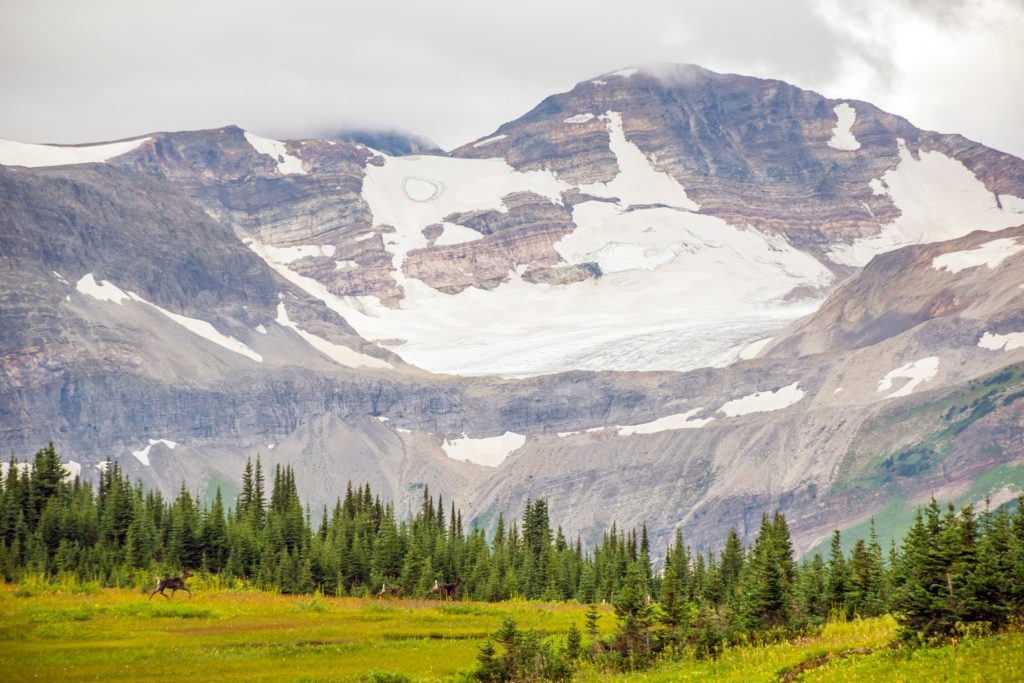 Allowed entry through the blockade on September 9, The Jasper Local toured the area where West Fraser has applied to the Government of Alberta (GOA) to build a bridge over Moon Creek and access the Berland Compartments which border Wildmore Wilderness Park. Darcy Handy, a retired dentist who has a trapline in the area and was thereby notified by West Fraser of the proposed harvest plan, scanned the horizon that ended at Mount Campion, in the northeastern part of Jasper National Park.
"Every piece of timber from the boundary of Wilmore to the highway, they're taking," Handy said.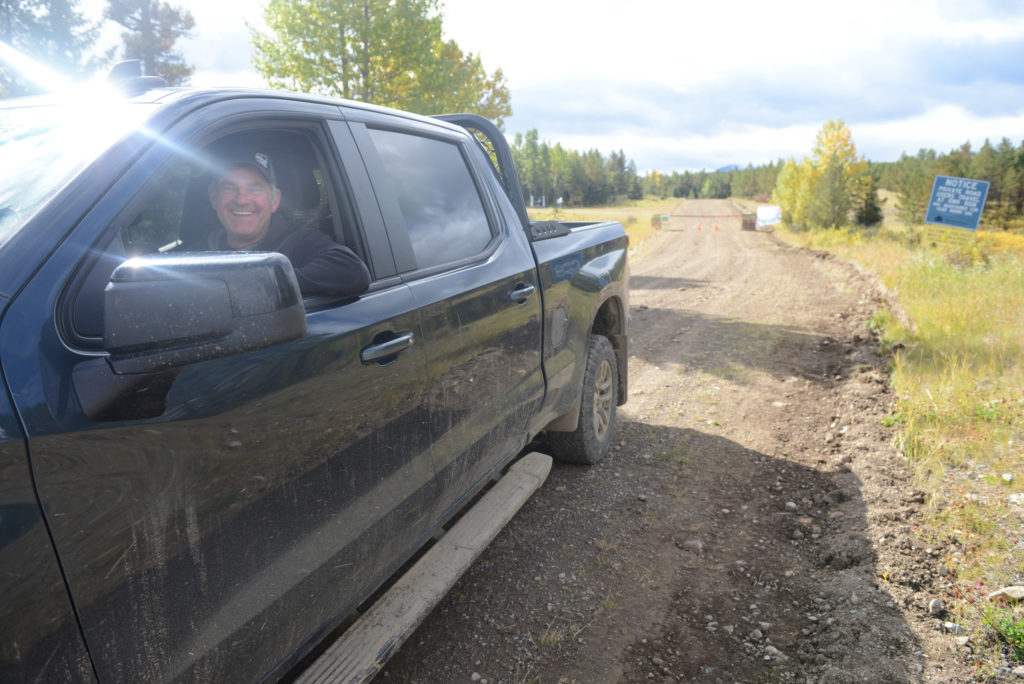 The Mountain Metis Nation Association, an umbrella organization of the Metis Nation of Alberta based in Grande Cache, is seeking a prohibitory injunction to halt the forest harvest plan (FHP). They have said they were not consulted by West Fraser, nor by the Government of Alberta.
"Caribou can't speak on their own behalf," said Mountain Metis president Alvin Findlay. "Somebody has to."
West Fraser has said their harvest plan in the Berland River area is an example of how timber harvesting can be accomplished to support range protection/recovery while supporting economic activity and the GOA has said it will continue to work together on developing common sense solutions to protect and recover caribou populations, maintain jobs and grow local economies.
Follow up questions as to the status of the harvest plan and requests for more detailed explanations of why West Fraser wants to harvest Moon Creek before the GOA's Berland Sub-Regional Taskforce on caribou recovery completes its work were not answered.
Panda and the Action for Berland Caribou land defenders are adamant they are not anti-logging, but they are determined to occupy the blockade to stop all industry that further threatens the natural area until protections are in place.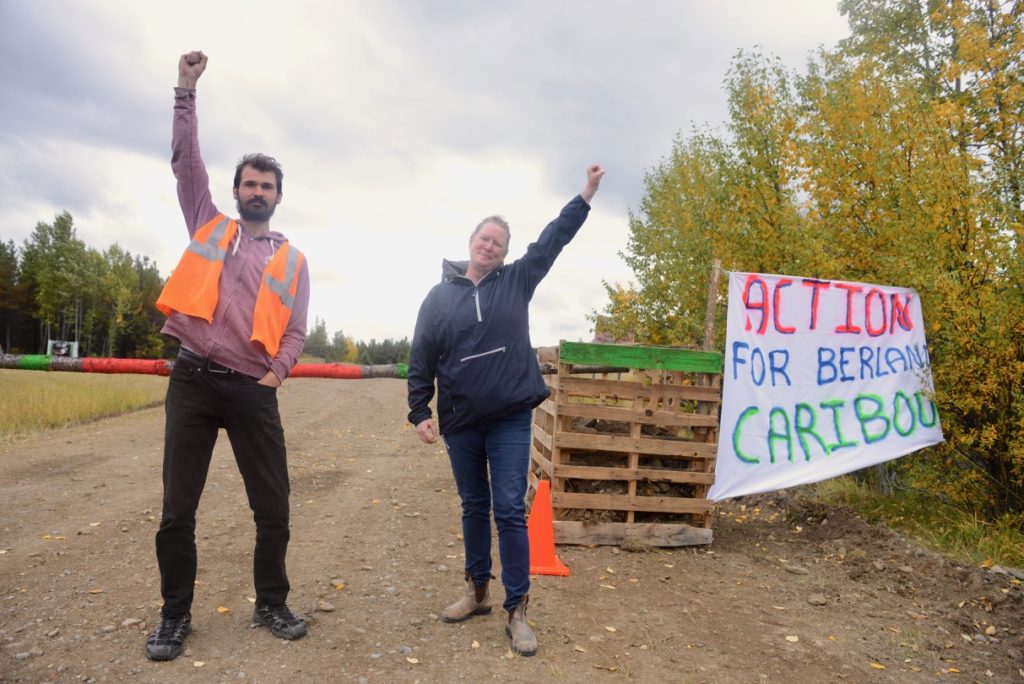 ---
Bob Covey // bob@thejasperlocal.com