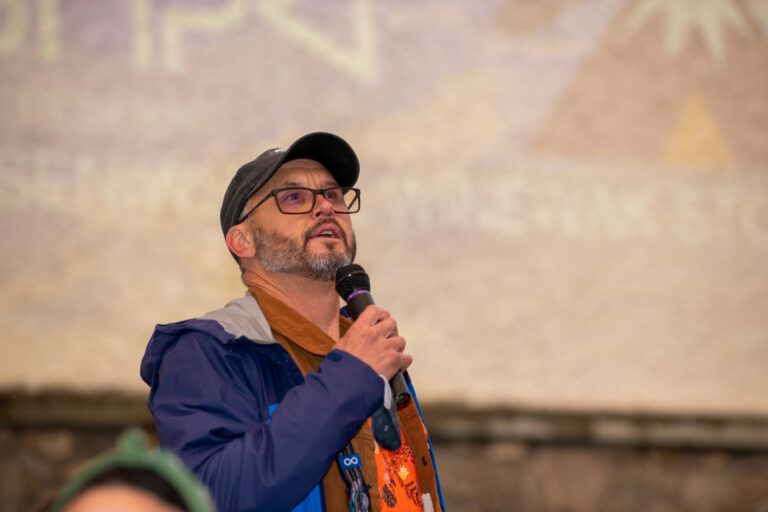 Saturday, April 23, 2022
Tongue Trickster: Jasper author searching with language and levity
In Jasper, a trickster is about.
Just ask Joe Urie—although be warned…you might not get a straight answer.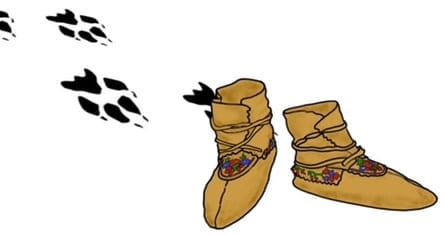 While he was writing his forthcoming, debut novel, Urie wasn't sure if the protagonist he was crafting was based on himself, or not.
However, a conversation with Paulette Dubé, the current Writer in Residence at the Jasper Municipal Library and the host of the recent Genius Loci presentation series, gave those in attendance (and those watching via the live-stream) more than a few clues.
Besides, if you know Urie—and more Canadian readers soon will—you've always thought that a trickster was about.
"This is a work of fiction that's 100 per cent true," Urie said with a wink.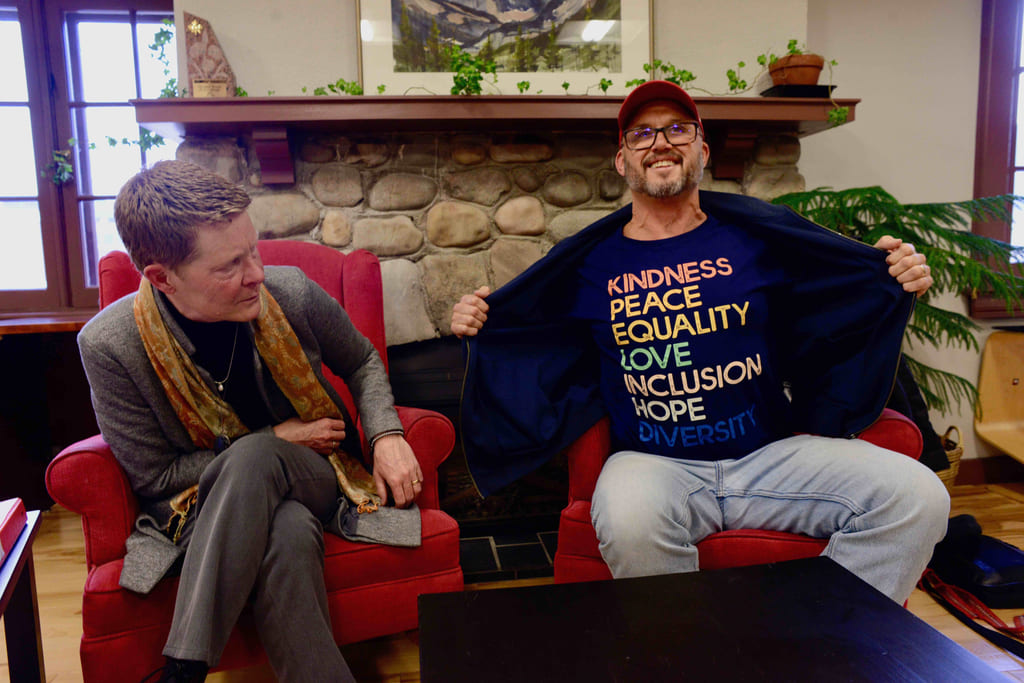 If he's to be believed (and if not, Urie's still a heck of a storyteller), Coyote Takes A Walk weaves together his passion for Métis history, his reflections on nature and spirituality and, in the context of truth and reconciliation with Indigenous People, his hopes for making past wrongs right—although he's not sure if that's even possible.
"All I know is we owe it to a lot of people to try," he said.
Part of what Urie shoulders in that effort, is speaking with, writing about and connecting to Indigenous People. And a big part of how he's done that lately, is Coyote Takes A Walk.
"I kind of just bumbled along, like I do in real life," he joked.
In the novel, the main character, Coyote, aka The Trickster, seems to slip easily through society's cross currents, making friends wherever he roams and learning the rhythms of other worlds—not unlike Urie himself. After all this is the same person who, as a Jasper tour guide, once wowed his guests by enticing a grey wolf out of its riverbank hiding spot…via howling at the moon.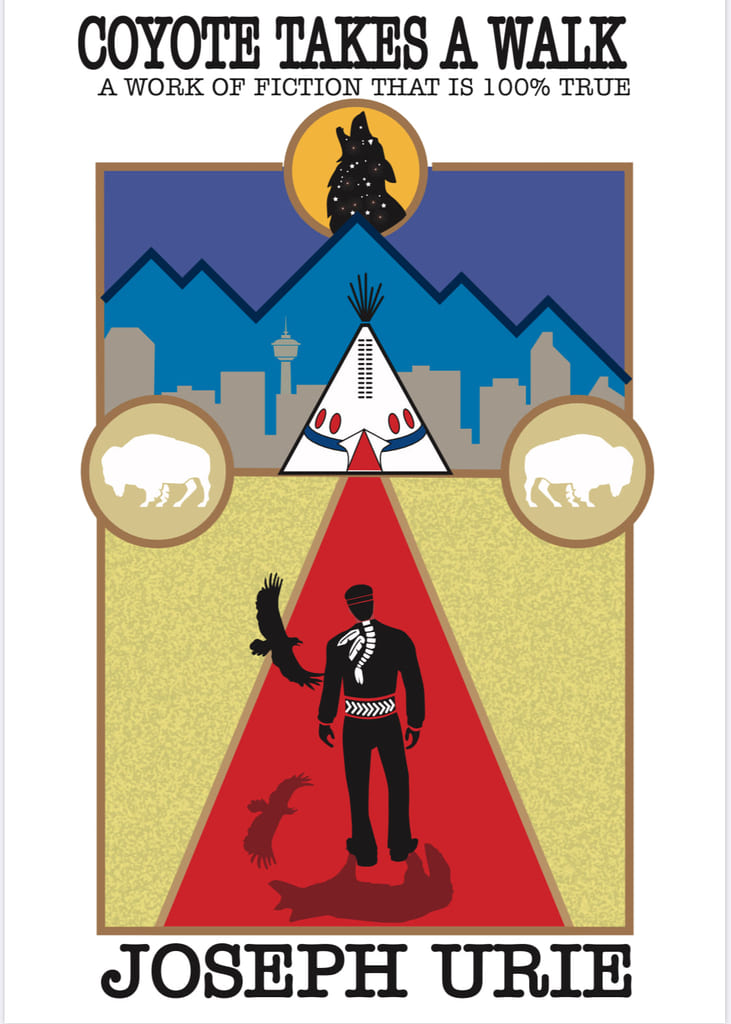 The Trickster needs that confidence, seemingly, because he occupies a world which is in desperate need of levity, the truth and most importantly, reconciliation. While Urie admits the trifecta is a tall order, he and Coyote have the first one more than covered.
"There's levity in The Trickster's being, but it's important to him to get it right," said Urie, who noted the Truth and Reconciliation Commission's report in 2015 spurred much of his initial writing.
In the book, Coyote searches for his identity. Although he wants to be liked by them, The Trickster knows he is not a settler. Urie, who identifies as Métis, whose grandmother was born "at the end of the river in Fort Chipewyan" and who is a founding director of Indigenous Tourism Alberta, is obviously aware of his propensity—and his privilege—to shift between cultures. But it's more complicated than that. His people were the Otipemisiwak, he says—the people who ruled themselves. Still, that didn't mean they weren't subject to other people's definition of who they were. For Urie, while he is always searching to strengthen his connection to his roots, like The Trickster, he is also at peace with who he is today.
And if he ever wavers in that thought, he need only look to his his true polestar: his family.
"My wife and three kids," he said, when asked how he measures success.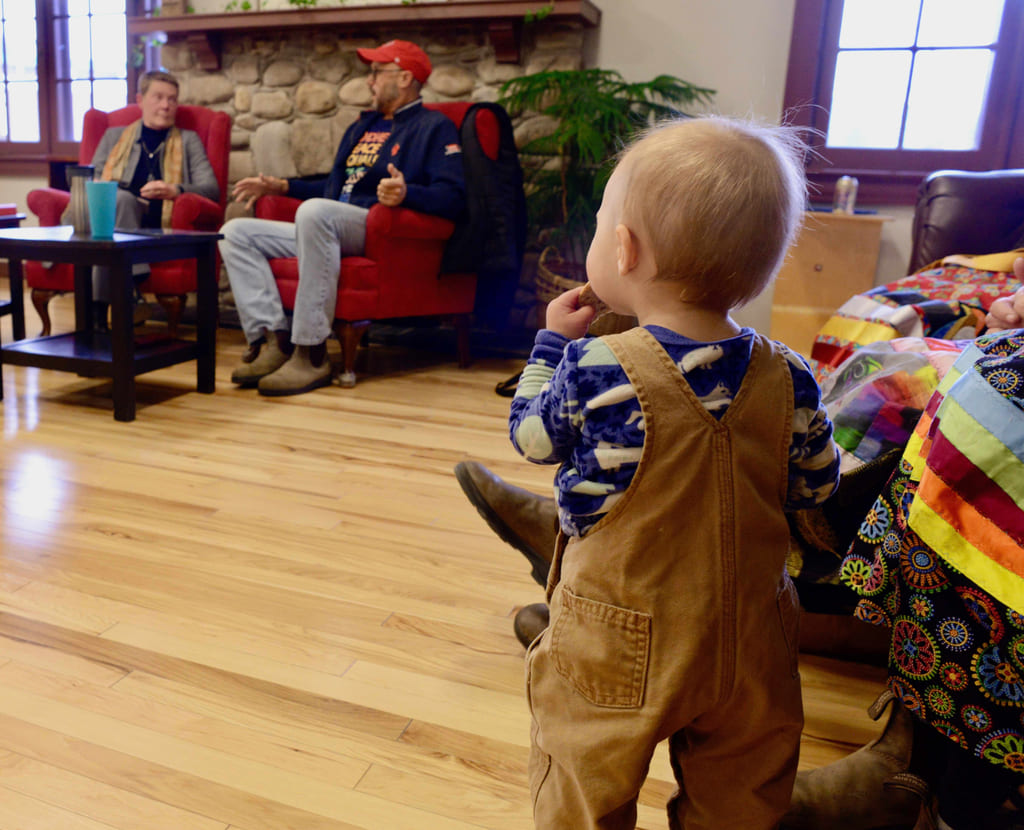 Try as she might, Dubé as the investigator couldn't get Urie to reveal any juicy secrets on his writing process. Not because he wasn't willing to share them, but because he said he doesn't have a process—at least not one that's typical or consistent. To bring his story to life, Urie would peck away at his iPad when his tour group guests hopped on the boat at Maligne Lake. Or, he'd jot down a few paragraphs before his household woke up, stuffing them into the proverbial sock drawer, not knowing if they'd be of use. Somehow these stashes of stanzas combined to create a manuscript.
"[The Trickster's] world, the natural world, was organized chaos and Coyote thrived in such conditions," he read.
Later, when pressed for advice on how to get one's idea for a book in front of a publisher, Urie looked into the video camera, shrugged, and with a goofy grin admitted to the audience (which almost certainly included his publisher) that he had no idea what he was doing when it came to writing a novel.
Dubé, whose experiences of publishing poetry, prose and novels (not to mention a career as a high school teacher) are etched in the crow's feet around her piercing eyes, had to laugh with her fellow Genius Loci.
For The Trickster is not only about. He's well among us.
---
Bob Covey // bob@thejasperlocal.com