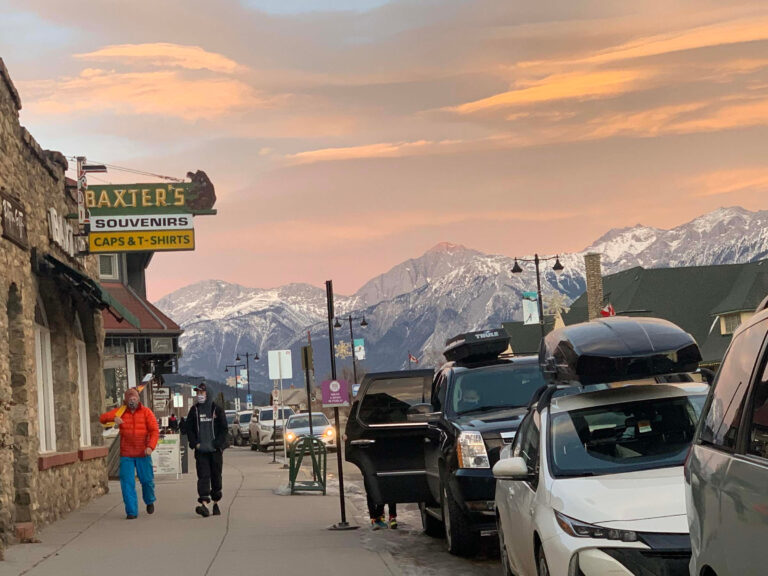 Wednesday, December 14, 2022
Visitor economy not recovered yet: Tourism Jasper
Tourism partners working collaboratively to create more return visitors
---
Canada's visitor economy is still smarting from a post-2020 hangover but Jasper's destination marketing organization (DMO) says it is developing a strategic plan to help the community earn back its market share.
Despite the challenges of inflation, crushing household debt among Canadians and weak U.S. consumer confidence, Tourism Jasper is aggressively marketing Jasper as the premiere Rockies destination and is aiming to provide more outstanding experiences to visitors, which will compel them to return, according to its president and CEO.
"We believe we have an opportunity to generate a higher-than-previously-experienced return visitation," Tourism Jasper's James Jackson told Jasper municipal council on December 13. "But the next two years will be hard."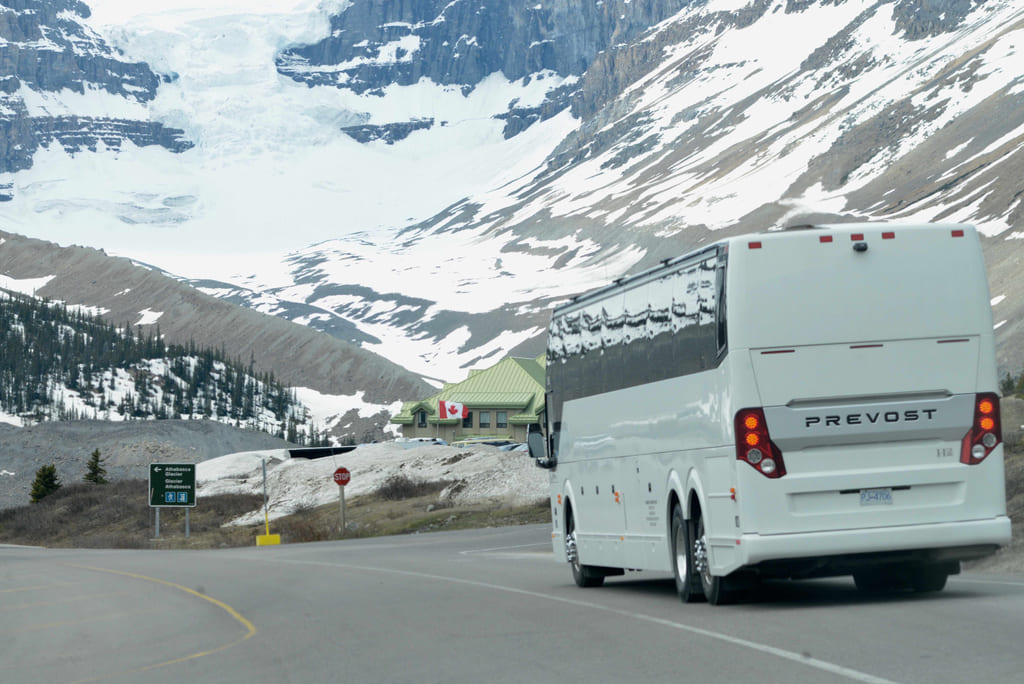 Training its sights on an 80 per cent average, year-round occupancy rate by 2027, Tourism Jasper believes the community can flatten out the current peaks in visitation (July and August) while raising our current valleys (November/April); to do so, Jackson argued for a collaborative approach.
---
---
---
"When visitors leave Jasper, they don't go home having just enjoyed a Parks Canada experience or a Tourism Jasper experience or a municipal experience, they leave having had a Jasper experience," he said, adding that it's important to remember this is one community and one destination.
"We want to align and unify the destination," he said. "We have an opportunity to create a lot of value but it will only be as good as our ability to execute it."
---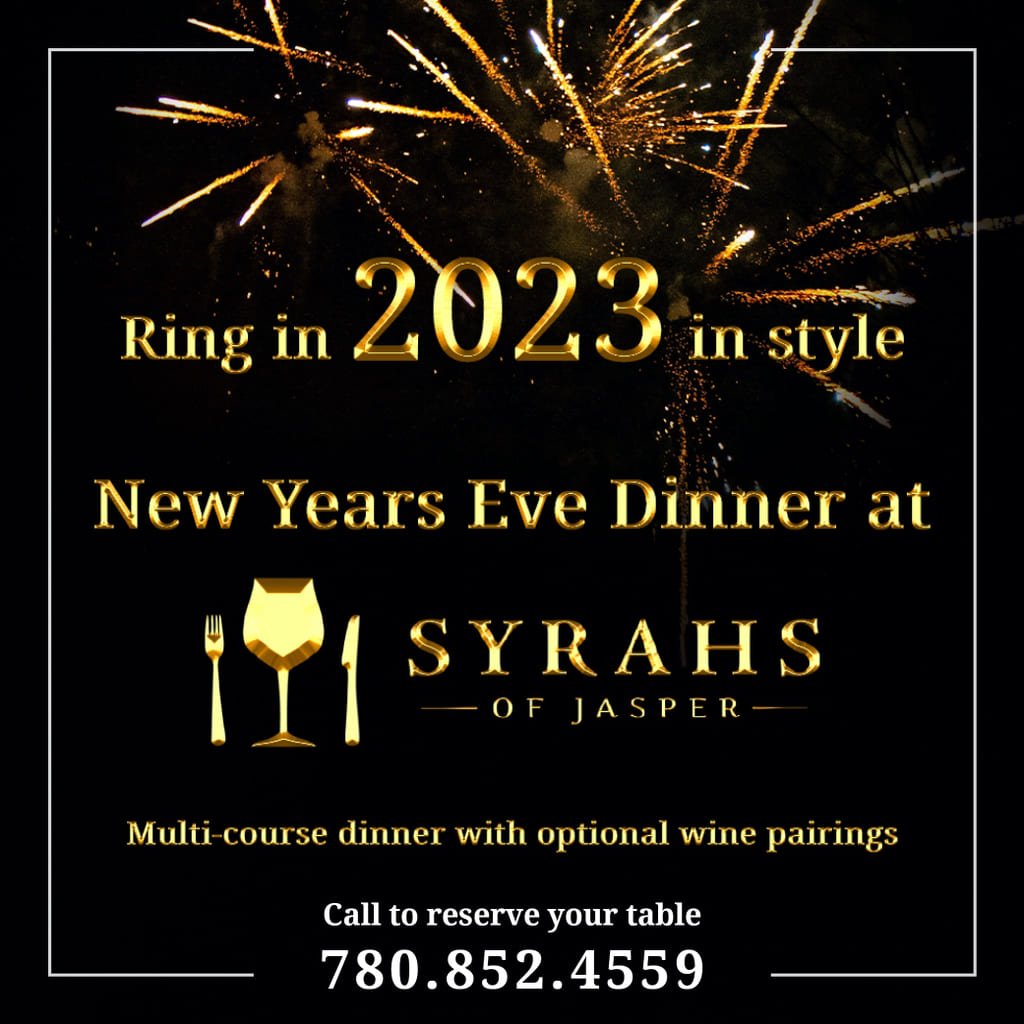 ---
While Jasper municipal council works to advance its transportation strategy, housing priorities and obtain land-use and planning authority from Parks Canada, Tourism Jasper is evolving to become more community-facing, Jackson said. The DMO already spends 27 per cent of its budget in Jasper, but wants to be more involved and do a better job of telling that story.
---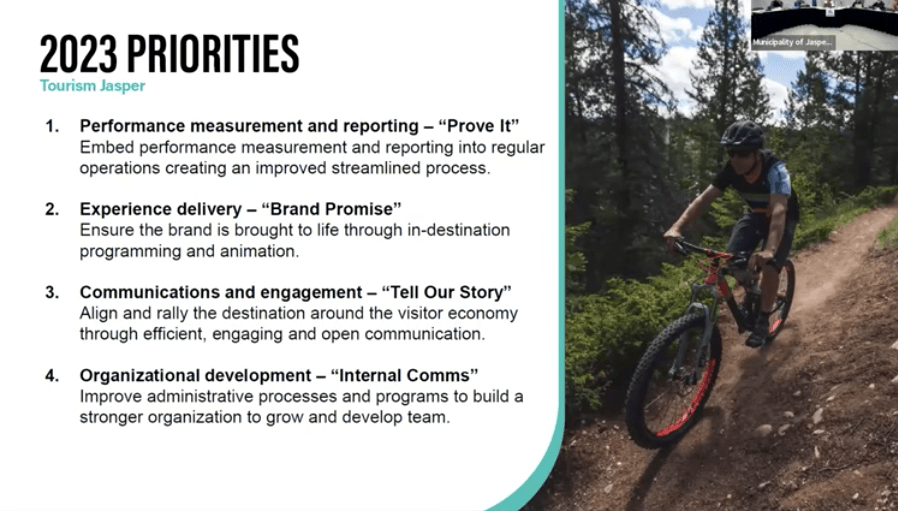 ---
"Even though you don't see a lot of the stuff we do, a quarter [of our budget] is spent in Jasper, on events, activations and programs," he said.
In his update to council, Jackson pointed out the external challenges to Jasper's road ahead in 2023—a still-struggling regional clientele, for example, and slumping air travel and cruise industries. He reminded his audience that Jasper's business community will bear the brunt of those externalities and predicted Jasper's visitor economy won't see substantive growth until 2025.
"If there's one thing to leave you with today is to have a bit of understanding for the main street businesses who are going to feel it the most," he said.
---
Bob Covey // bob@thejasperlocal.com