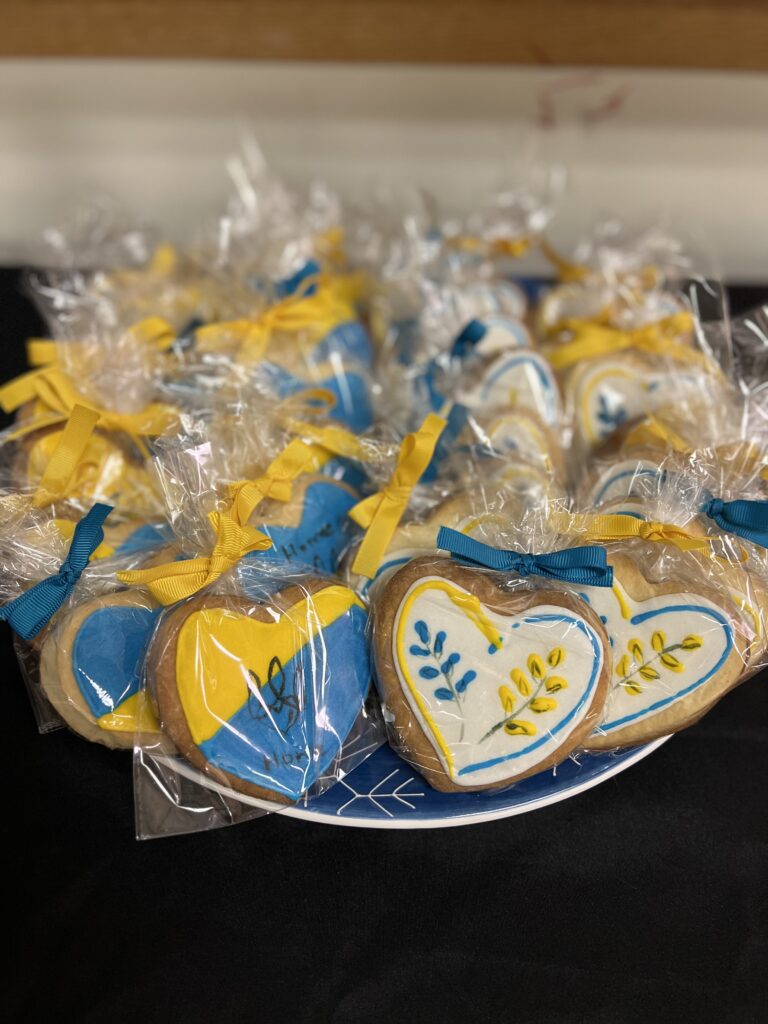 Wednesday, August 30, 2023
New exhibition chronicles dark history, bright future of Ukrainians in Jasper
A new exhibition in the Jasper Yellowhead Museum and Archives (JYMA) details the complex history of the Ukrainian diaspora living in Jasper.
Ukrainians in Jasper: Past and Present, is a reflection on the circle of life, shared history, and cultural and community values of Ukrainians in Jasper.
The way the first Ukrainians came to Jasper is a dark side of Canada's history that many Jasperites don't fully appreciate. In March 1916, along with other Eastern Europeans, Ukrainians living in the area were imprisoned in labour camps. It was a bleak time, a time when the government of Canada reclassified immigrants from countries that Canada was at war with as "enemy aliens." These men, who numbered 208 in the Jasper Internment Camp, had their civil rights stripped away.
The Jasper Internment Camp closed in August of 1916; and all but 22 of Jasper's 208 internees were paroled to work in the railways, at coal mines, and on various farms around Alberta. The newly-released internees never received an apology or even really any kind of acknowledgement or explanation of what had happened. According to the Ukrainian Canadian Civil Liberties Association, their experiences were to disappear entirely from Canadians' public consciousness for the next 50 years. Life went on, and new immigrants arrived to Alberta. They were looking for a place where they could settle and build their destiny.
More than a century after the Canadian government turned its back on immigrants from the Austro-Hungarian Empire, Jasper has again became a refuge for many people from Ukraine. In 2023, Ukrainians are defending their homeland from a war of Russian aggression, and today, through Ukrainians in Jasper: Past and Present, the JYMA is celebrating a pocket of Canadian diversity and inclusion set in the Rocky Mountains.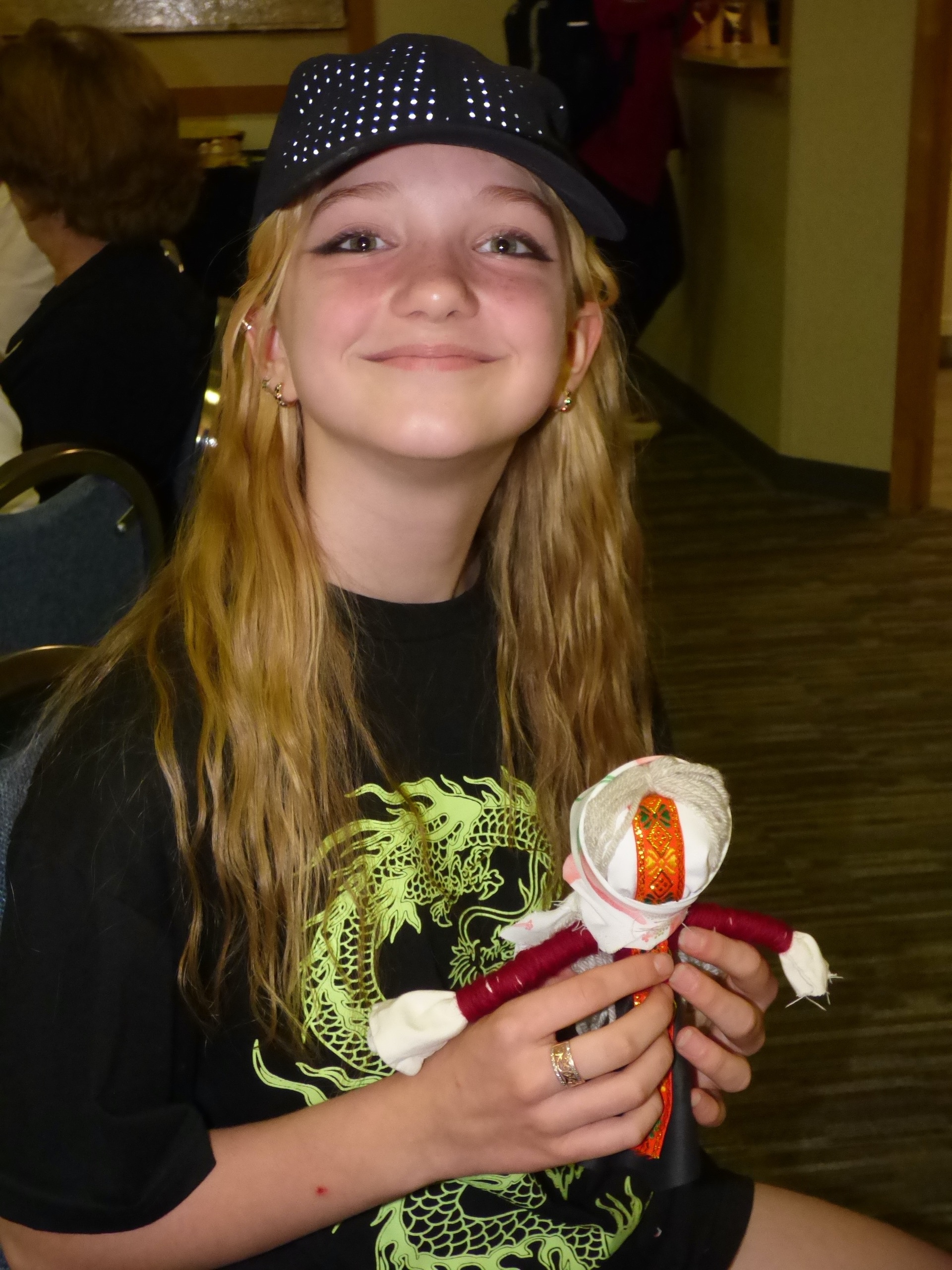 The exhibition has small artifacts: Ukrainians towels (ryshnuku), paints, stamps and elements of dowries are among the many interesting artifacts from which we can glean details of Ukrainian life. Many Ukrainians venerate Theotokos—Our Most Holy Lady—and pray to her for the safety of those serving in the defence of their country. This work is from iconographer Oleksandr Klymenko of Kyiv, Ukraine and was donated to the JYMA's exhibition by the Ukrainian diaspora in Edmonton.
Ukrainians living in Jasper have have one more feature they hope museum patrons will take away from their viewing of the exhibition—their gratitude. The story of many Ukrainians in Jasper started with a Facebook post by Jasperite Nancy Addison. She has since become the Ukrainian community's biggest champion and guide.
From the Municipality of Jasper, Ukrainians have received support and a warm welcome. Mayor Richard Ireland was in attendance at the opening of Ukrainians: Past and Present and to him we would like to say a huge thank you.
The Ukrainian community's "angel" helper, Jasper Settlement Services' Danel Cooke, has been critical in helping Ukrainians get their bearings. Ukrainians living in Jasper thank Danel for her patience, understanding and support in all matters—personal, legal and for organizing workshops and support groups which have been so important for newcomers.
As well, the Jasper Employment and Education Centre has been invaluable for their ability to host workshops and help with job-finding—helping create CVs, and organizing English language courses. Another thank you goes to the Thrift store and Jasper United Church for help with outfitting our community with clothes, household items, food and other necessities.
From all Ukrainians living with host families, a huge thank you to those Jasperites who have opened your hearts and homes for us, for all your help with settlement and support, and for your unmatched kindness.
Ukrainians in Jasper: Past and Present runs until September 15 at the Jasper Yellowhead Museum and Archives.
---
Oksana Polivchak // info@thejasperlocal.com