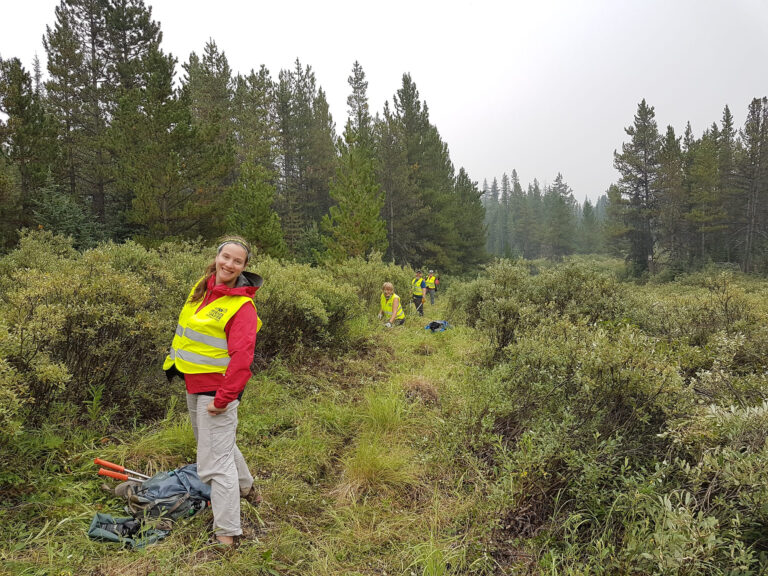 Sunday, September 23, 2018
"Historic" maintenance project sees volunteers tackle Great Divide Trail
Through-hikers of the Great Divide Trail are applauding recent volunteer efforts in Jasper National Park to clear a severely overgrown section of Maligne Pass.
Besides being known as an historic section of trail in JNP, Maligne Pass is part of the 1,100 km GDT trail network which traverses the Canadian Rockies from Waterton National Park to Kakwa Provincial Park, northwest of Mount Robson. For years, up until this August, when the Great Divide Trail Association (GDTA) was granted permission to clear the Trapper Creek area, Maligne Pass had seen little to no trail maintenance. Formerly designated as "decommissioned" by Parks Canada, the status has since been updated to "abandoned," meaning existing trail infrastructure will not be removed, but no maintenance will be performed.
In July, GDT through-hikers Jake Pickering and Mandy Hagen had been anticipating some unpleasant walking as they made their way north of Poboctan Pass, but still weren't prepared for what they ran into. Sharp, stiff, hip-to-head-high willows and dwarf birch scratched their legs and grabbed at their packs. For kilometres, the trail was completely obscured—posing not just potential navigational challenges, but tripping hazards, not to mention increasing their chances of getting surprised by a grizzly bear. At certain points, Hagen said they were pushing through the wiry branches with their entire bodies.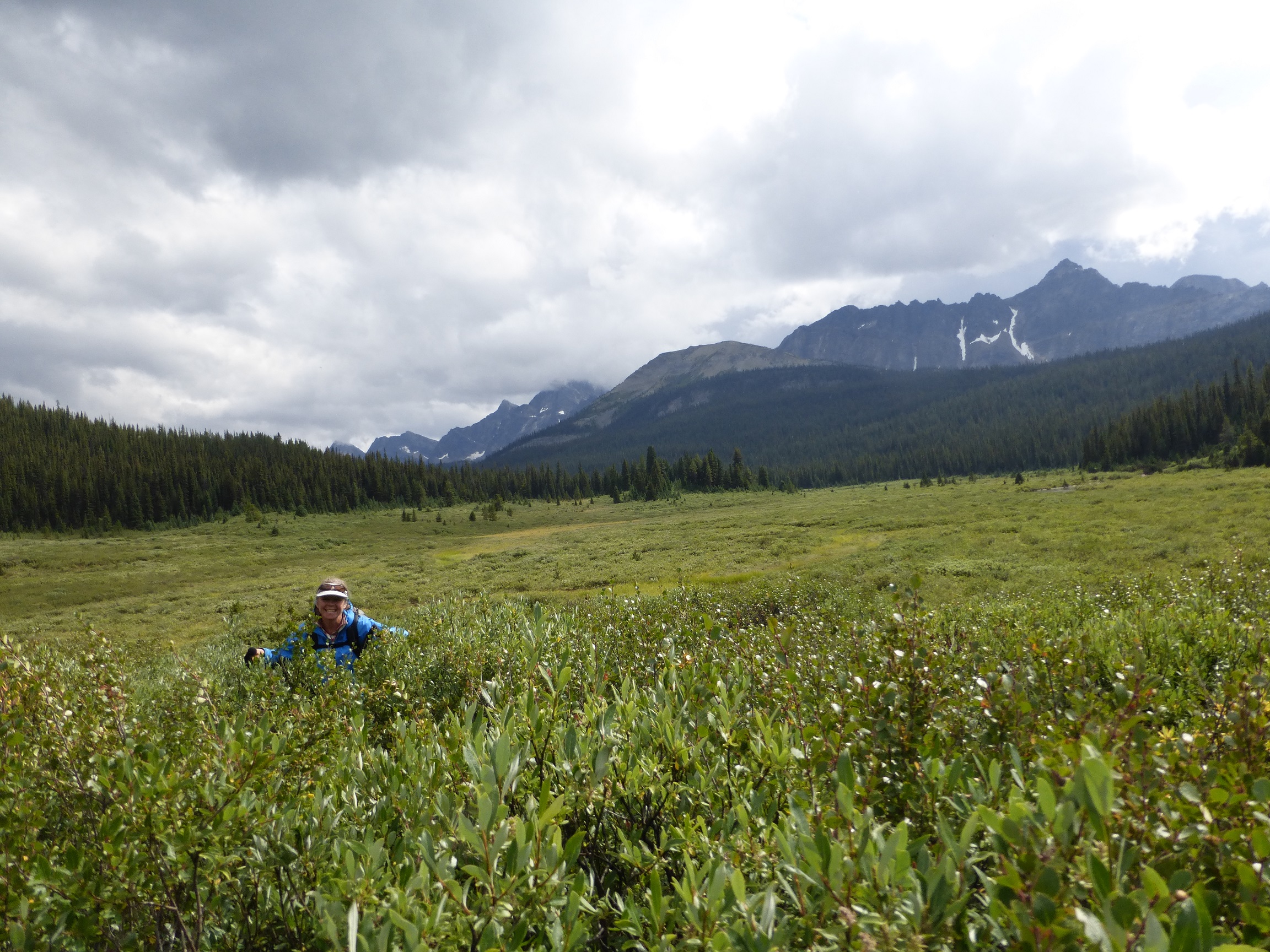 "It was a frustrating bit of trail," she said. "The lack of maintenance in the Maligne Valley felt unnecessary and preventable, and did not add much positive to my GDT experience."
Having said that, both Hagen and Pickering—two of an estimated 60 hikers who trekked the GDT this summer—were elated when they learned that last month, the GDTA got the green light to start clearing the trail near Trapper Creek campground. It took a full year for the paperwork to go through, but on August 11, together with the Jasper Trails Alliance and the Friends of Jasper National Park, GDTA volunteers hacked, snipped and chopped willows for a full day. Despite the 17 hardy souls busting their humps, their work only amounted to 200 metres of cleared trail.
"It was the tip of the iceberg," said Brad Vaillancourt, director of the GDTA. "If the park likes the work we did and continues to want us to open up those meadows, we feel the justification is there."
The GDTA was granted permission to clear roughly 6.5 kilometres of trail in the Trapper Creek area, unfortunately, heavy rain spoilt the group's plans for a second day of volunteer work. Still, the work they did achieve was, in Vaillancourt's eyes, "historic."
"For two non-profit trail organizations to go in and do this type of work is significant," he said.
Maligne Pass isn't the only section of the Great Divide Trail that's notoriously gnarly. Through-hikers who make it out of the Howse Pass section, from Conway Creek to the Glacier Lake trail junction, in Banff National Park, tell tales of hundreds of wind-fallen trees, dangerous river crossings and thick, unrelenting overgrowth.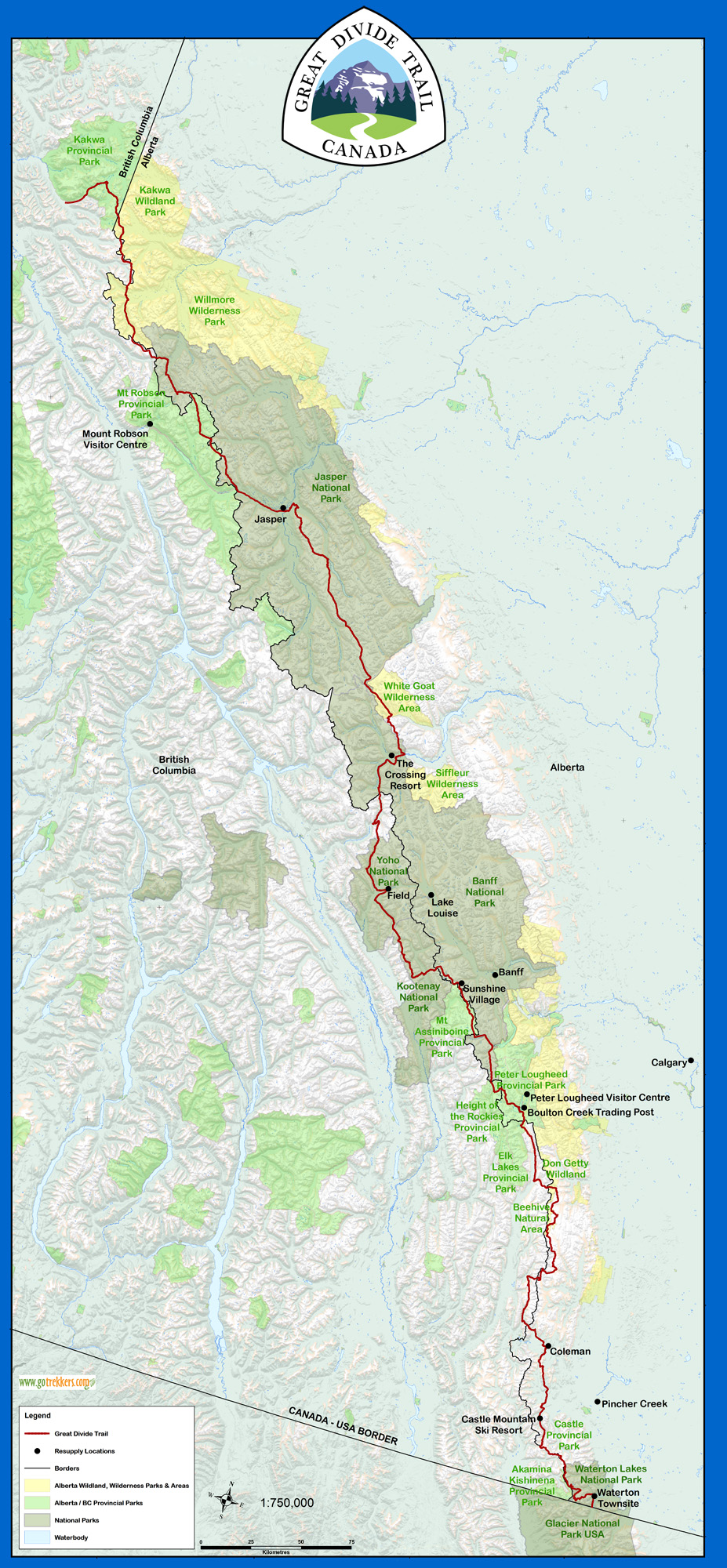 "The forest grew thick and brutal as it cut more into our skin and our souls," blogged Nicola Winter, a GDT hiker who has done the 4,260 km Pacific Coast Trail, the 5,000 km Continental Divide Trail from Mexico to Canada, and the entire Te Araroa Trail, a 3,000 km hike from the tip of New Zealand's North Island to the bottom of the South Island. "This was 159 per cent harder than any day I have had on a trail so far."
Although the horrible travel in Howse or Maligne passes didn't dissuade Winter and her GDT partner from carrying on, Vaillancourt says such experiences can put an unfortunate blemish on the trip for others. After all, the point of the GDT is to help connect people with nature, not make them hate it.
Valliancourt and the through-hikers are hopeful that more partnerships for improving the GDT in the national parks can be formed, so that one day, more people will be able to experience the magic of the wilderness.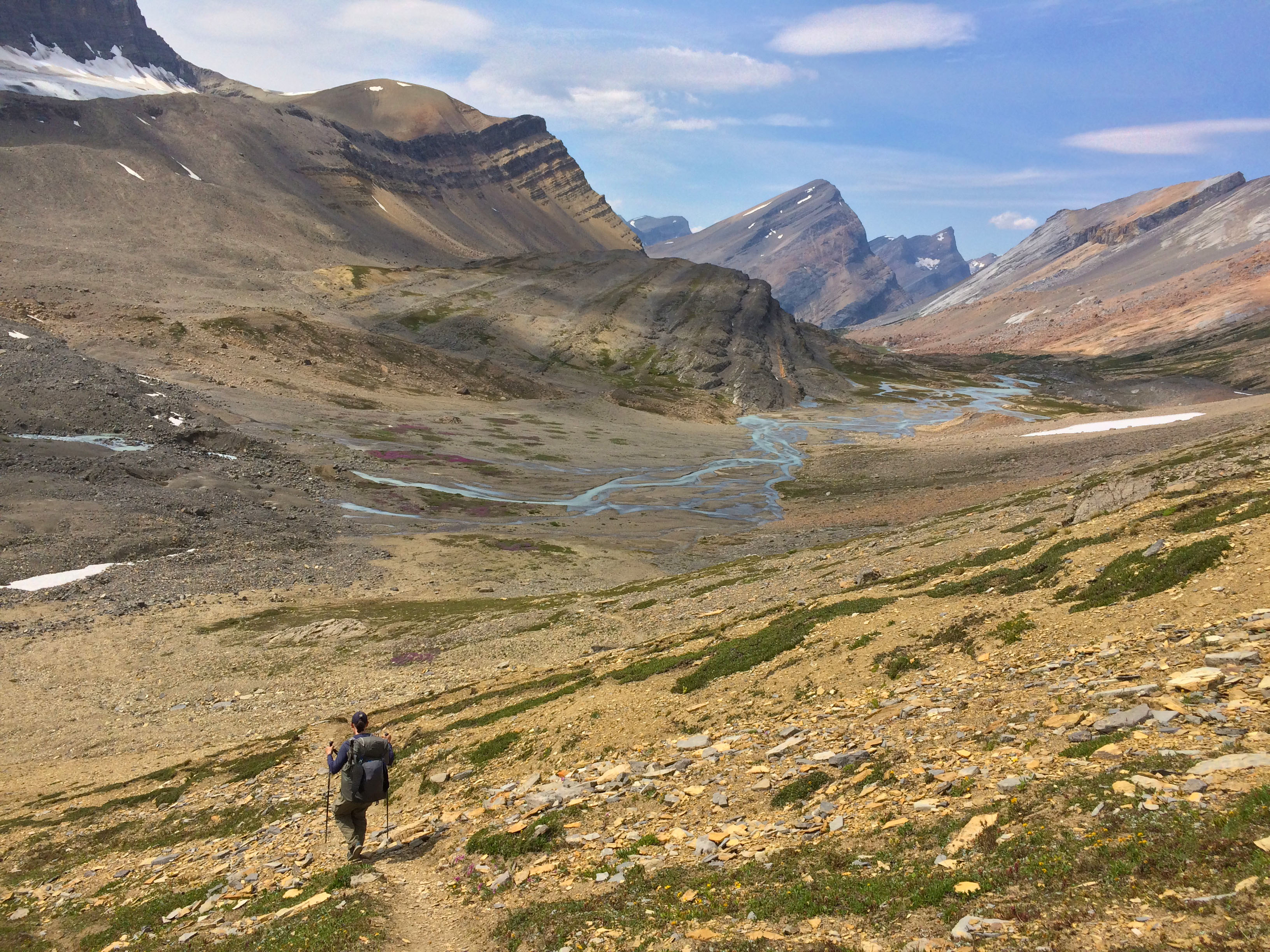 "People won't care about something they haven't experienced," he said.
"And once they care about it they will want to protect it."
Bob Covey // bob@thejasperlocal.com