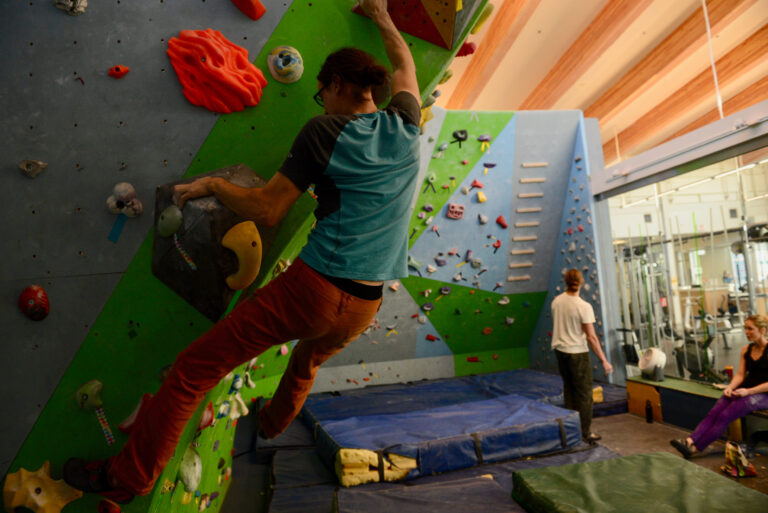 Wednesday, November 7, 2018
Bouldering buffs chalking up for new competition
For several years now, the mats at the Jasper Fitness Centre have been crimping…er, cramping…local bouldering buffs' style.
Bouldering, a form of rock climbing done on small rock formations—or in the case of an indoor gym, a wall of plastic holds—is performed without the use of ropes or harnesses. If you fall, you hit the mat.
That's normally a feature of the sport, not a bug. But the lifespan of the mats has long since passed. They're ratty, they're prone to coming apart and exposing the floor below, and they're anything but soft.
"People were getting hurt," said Brad Foss, of the Jasper Climbing Association.
Now, thanks to an approved budget item as part of upgrades to the Aquatic Centre, the bouldering wall at the Fitness Centre will have proper mats. But the association doesn't want to stop there.
"We want more holds, more shapes on the wall," Foss says.
Foss and Bowley said they hope the new mats, the forthcoming new holds and the visibility of the competition will help show others how fun bouldering can be.
"Anyone who's interested should come out," Foss says. "We're looking to grow the sport."
The Dirty 30 Boulder Battle will take place December 22 at 6 p.m. at the Jasper Fitness and Aquatic Centre.
Bob Covey // bob@thejasperlocal.com