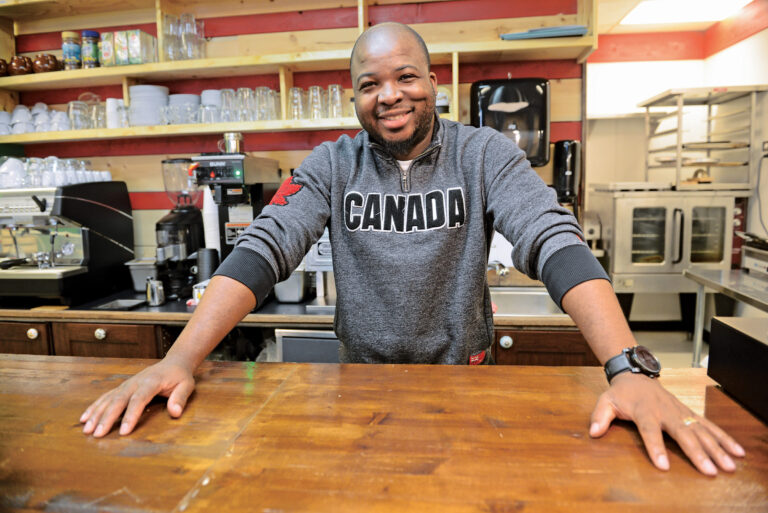 Thursday, January 21, 2021
Back to basics for entrepreneurial dreamer
Dwaine Gilzene dreams big. Always has.
And whether it has been moving to Canada, becoming a permanent Canadian resident, meeting and marrying his dream partner, or opening up his own restaurant, the 35-year-old has been able to achieve those dreams.
You can see the culmination of those realized ambitions when you step into his family-owned business, The Spice Joint. And you know by talking to the entrepreneur, that next to that braised oxtail in his small commercial kitchen, he's got more dreams in the slowcooker.
"One day at a time," he's fond of saying.
Even so, it's been hard for the Jamaican ex-pat to have his plans tempered by the coronavirus pandemic. He loves to work, and the provincial operating restrictions have forced him to put his constantly-forming ideas on the backburner. Business has been slow, of course, but it was made even more difficult over the holidays when contact tracing precautions forced him to shut the doors for a spell.
"There's no sugar-coating it," he says. "It's been hard."
However, even though he dreams big, Gilzene is a realist. He knows you can only play the cards you're dealt.
"It is what it is," he said.
And what The Spice Joint is, is more than a restaurant. It's a community. And that's what's keeping Gilzene and his wife from not giving up on their dreams.
"We're a collective group," he said. "It's hard to find the words to explain how the town has supported us."
Like many businesses in Jasper, The Spice Joint is adapting to the health measures as best they can. They're packaging their famous Jerk Sauce. They're selling merchandise. They're doing take-away, so Jasper can still get their pulled pork grilled cheese sandwiches, their chicken and shrimp quesadillas and their jerk chicken.
"We're still here," he said. "We're not going anywhere."
Take-away has filled a gap for The Spice Joint, but the biggest take-away for Gilzene has been to stay the course. He's faced adversity before and he'll surely face it again. Right now, it's back to basics.
"The flame inside of us will never go out," he said. "We're going to use what we've learned to push ourselves forward."
One day at a time.
---