Wednesday, March 3, 2021
Mayor's Special Award recipients specialize in comfort food and compassionate outreach
Lynn and Andrew Wannop were not the first to find out that the Municipality of Jasper had some news to share with them.
"I was in a meeting with our school coordinator," Lynn said. "All of a sudden my phone started going crazy."
Lynn's friends were blowing up her phone because they had just watched a two minute video in which Mayor Richard Ireland congratulated the owners of Coco's Café for being selected for the Mayor's Special Award for Humanitarianism.
"I bawled for three days," Lynn said.
Andrew, a decidedly less-emotional type than his wife, said the video (watched in between loading the dishwasher at the café) "took some time to mentally process."
"It was really nice," Andrew finally said.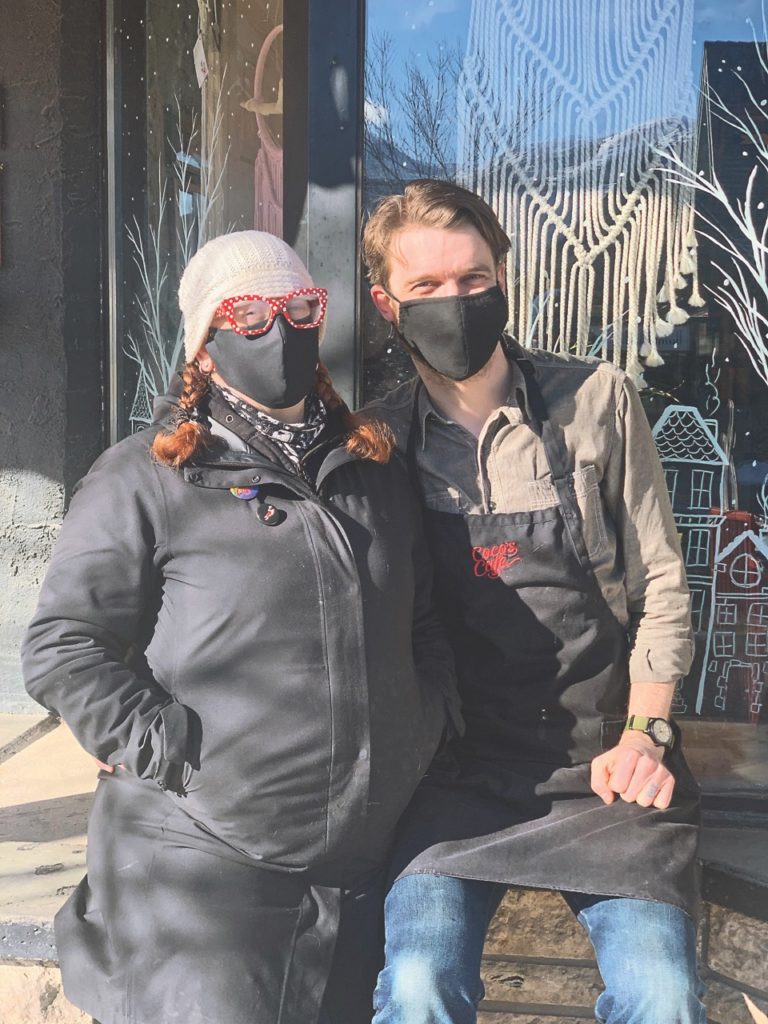 If his reaction seems reserved, it might be because the Wannops have always been community-minded business owners. They have always tried to help fellow Jasperites in need.
"That's what gets me through life," Lynn laughed. 
Still, when the pandemic hit Jasper and Coco's reached out, time and time again, to people who were vulnerable, it did not go unnoticed. They had sweets for grocery store workers. Savouries for pharmacy clerks. Gift certificates for garbage collectors. Cupcakes for bank tellers. In lieu of the annual Christmas Dinner at the Jasper Legion, they cooked, and helped deliver, 160 turkey dinners across town.
"The efforts of these two individuals softened the blow for so many during months of stress and uncertainty," Ireland said.
The nominator, whose identity The Jasper Local agreed to protect (at least until she can tell Lynn and Andrew herself), said the tradition of community care and inclusiveness at Coco's Café expanded with the arrival of COVID-19.
"This wasn't a business opportunity, this was humanitarianism at its best," she said.
The Wannops also provided an opportunity for others to help. Coco's set up an online portal though which people could donate to others. And a year after the pandemic was first declared, a sign in the café window implores those who can't afford a meal to please let them know, no questions asked.
Years ago, when Lynn and Andrew first bought Coco's Café, a friend gave them a piece of business advice they never forgot: If you own a restaurant, you can either have friends or money, not both.
Measured in friendships, the Wannops are rich indeed.
---
Bob Covey// thejasperlocal@gmail.com