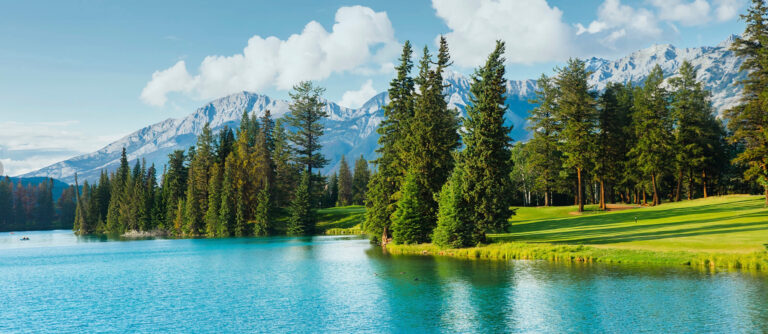 Thursday, May 5, 2022
A Stanley Thompson masterpiece: historic golf at Jasper Park
Scottish weather greeted early-season golfers but a week after opening day (which was May 7), members and guests saw that last winter's insulating snowfall has helped make course conditions at the Fairmont Jasper Park Lodge Golf Course as good as they've been in decades.
Ranked consistently as Number One and Two Best Public Golf Courses in Canada, Jasper Park is rich in lore. The Jasper Local takes a swing at golf history in the Rockies.
---
"Other courses are justly famous for their spectacular surroundings, but none of these courses compare with Jasper in the varied beauties of its snow topped mountains, multi-coloured trees and vegetation and glorious water hazards."
Dr. Alister MacKenzie didn't have to blow smoke up anyone's kilt when he sang the praises of the Jasper Park Lodge golf course in 1928.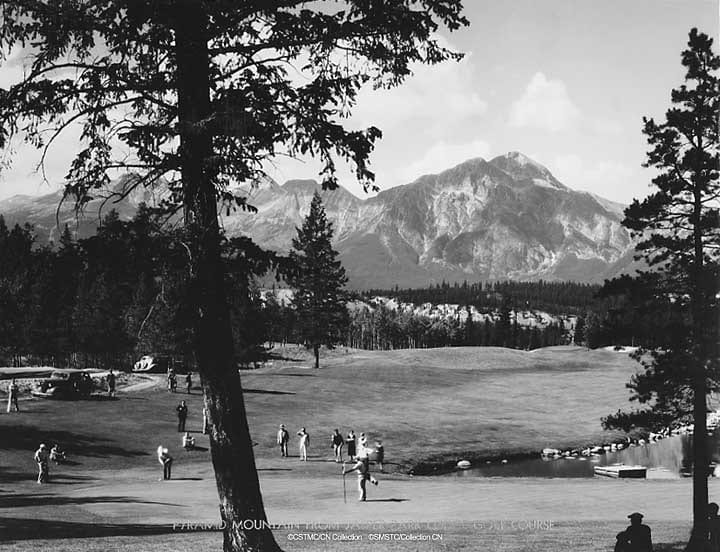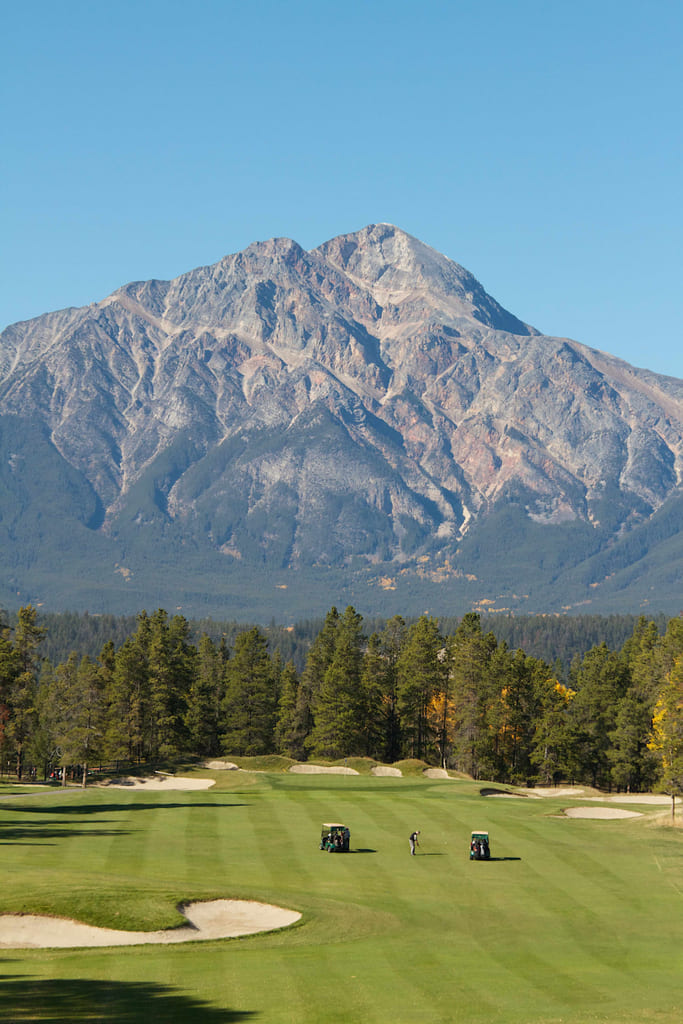 MacKenzie, the architect of some of the world's most famous courses, already had more than two dozen tracks on his impressive resume when he called Jasper the best inland course in North America.
And although it was 94 years ago when Jasper's undulating fairways, dramatic views and supreme playability imprinted themselves on the Englishman's mind, today the architect of Augusta National wouldn't be alone in his admiration for the Stanley Thompson-designed course.
Nearly nine decades after MacKenzie was mailing his typed-out report on the Jasper National Park golf course via steamer, Canadian golf course designer Ian Andrew was blogging about many of the same themes, namely: the Fairmont JPL's spectacular surroundings, its broad appeal to all calibers of players and the course's unparalleled sense of scale.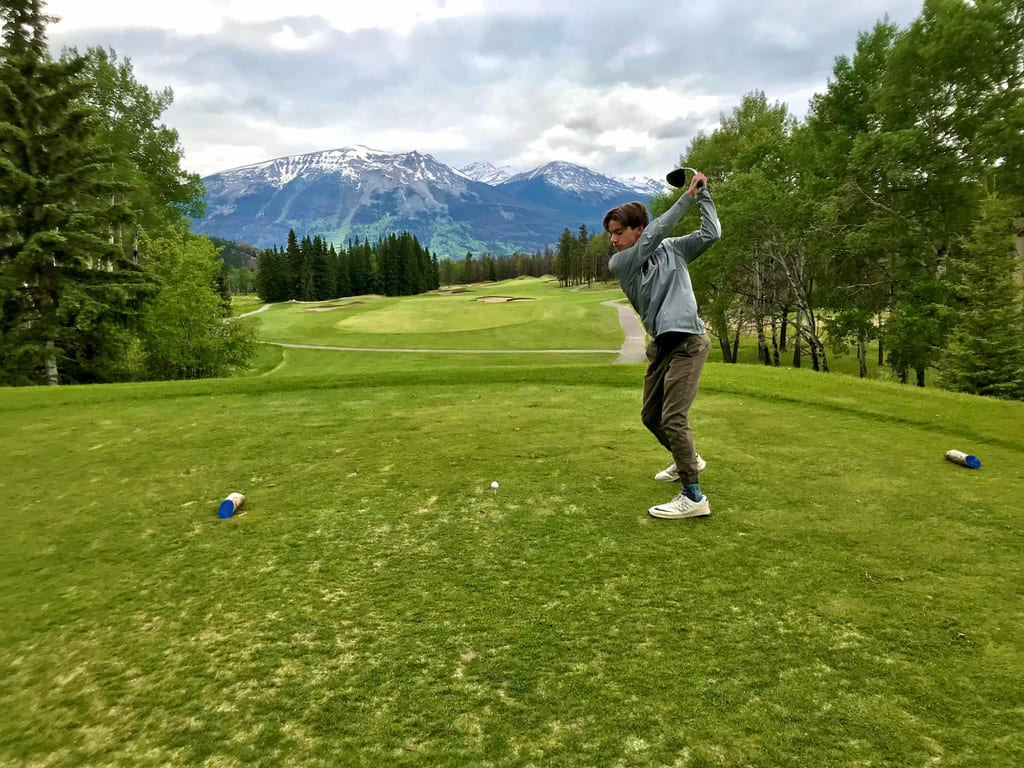 Besides being a golf course architect, Ian Andrew is a history buff. So when he says his favourite course isn't the vaunted Pine Valley in New Jersey or Scotland's tradition-steeped St. Andrews, but the 18 holes in Jasper National Park, it's important to remember he's played and consulted all over the world.
"I've travelled the world and I'd put the landscape in Jasper up against anything I've seen in France or Switzerland," he said. "The difference is the golf course. You will not get into a mountain landscape and find a golf course of that quality anywhere else."
To be sure, Andrew is a Stanley Thompson devotee. The Brantford, Ontario-based designer has studied all 88 of the Canadian master's works and it's fair to say he has a strong bias towards Thompson's flamboyant, dramatic courses. In 2015, Andrew wrote a piece for Golf Club Atlas hypothesizing that Thompson's work at Jasper Park was "the" watershed moment for Canadian golf.
"I always wanted to know when that exact moment Thompson had his epiphany," he said. "I had previously thought this came at Banff Springs, but the more I ventured down the path, the more I believe that it came at Jasper Park."
What changed his mind was, in part, how lore turns into legend at JPL. The 1926 story, for example, of the ninth hole causing financier Sir Harry Thornton, then-head of the Canadian National Railroad, to "quietly blow a gasket," as the 1946 Saturday Evening Post put it, is rich in mythology. As the story goes, the hole named Cleopatra was too evocative for Thornton; its anatomically-suggestive fairway contours led the railway magnate to chastise Thompson for his indiscretion.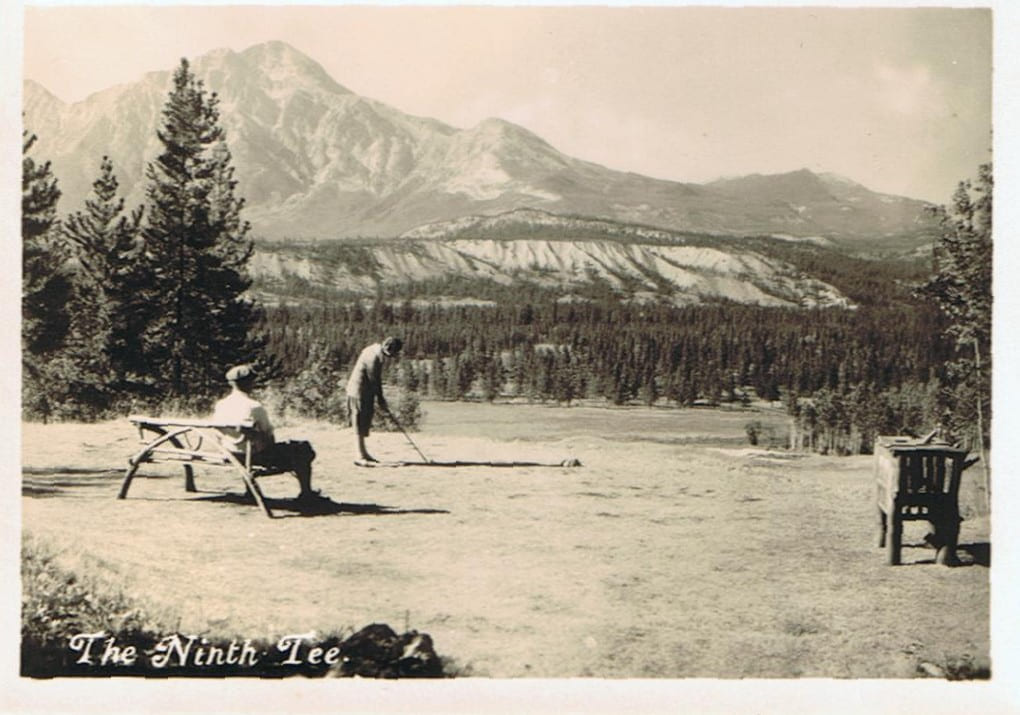 "That was largely a legend created by Thompson," Andrew explained. "I certainly believe the whole idea of the reclining woman—Thompson was extremely well read, loved poetry and the classics and wasn't afraid of symbolism—but how much of the story [of Thornton] is true is up to who's listening."
Still, for all of the expressive architecture, what makes JPL stand out for Andrew is the course's combination of scale and accessibility. He calls that same par three—number nine—one of the best par threes anywhere.
"I love the fact that it's all about trying to feed it into that plateau. If you miss right or left, good night. The fun part is if you're willing to play for that beautiful shot that will feed you to the green. If you play to the spot he's given you he'll do all the work for you. I've always enjoyed that sort of hole."
For MacKenzie's part, Cleopatra was one of the few holes he had suggestions for. And Andrew notes in his Golf Atlas piece that alterations to this hole constituted the single biggest change from the original course design to what golfers know today. The difference was in the bunkering. After designing Jasper's course, Andrew discovered, Thompson was commissioned for another now-famous Rockies track in Banff. However, his Banff Springs bunkers had much more style than those created here. As such, he was soon called back to give the Jasper sand traps the same treatment. Along with hole nine, holes one, three, four, five, six, 10, 17 and 18 were either given new bunkers or the existing bunkers were reshaped and flared.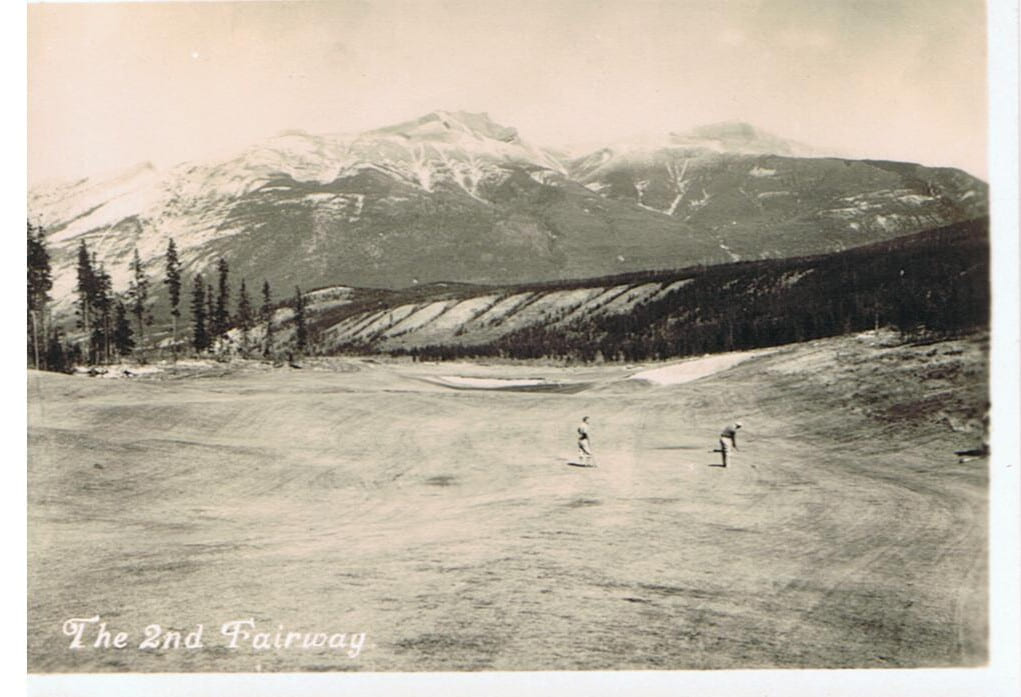 After those finishing touches however, the golf course has remained, for the most part, identical to that which golfers would have played in the 1930s. Andrew heartily approves of leaving a classic course be; tinkering inevitably leads to confusion, he said, not only with regards to individual shots but with the course's overall pace and intensity.
"Once of the joys is how he's presenting everything to you," Andrew said. "Part of it is that he allows you to have some fun, allows you to relax and then comes at you again."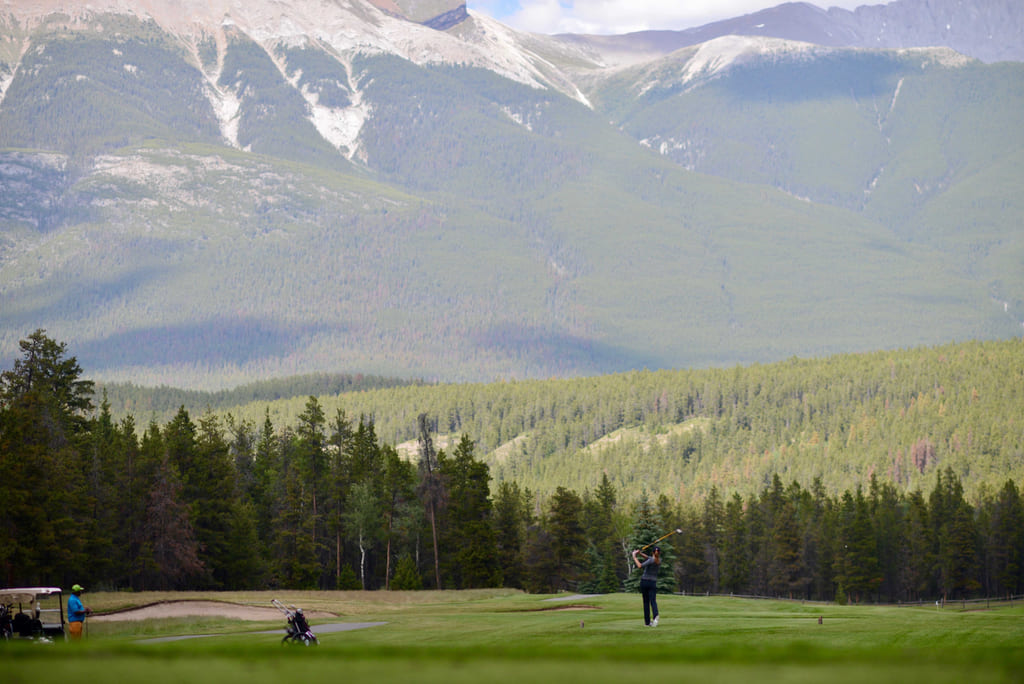 On May 7, Jasper locals won't have to wait any longer to have a go at Thompson. Head professional Troy Mills is happy to be getting into the swing of things again.
"When you get Mother Nature cooperating the grounds crew can do unbelievable things," he said.
All three architects—Thompson, who 97 years ago envisioned a world-class golf course where there existed only rock, trees and bog; MacKenzie, who called Jasper's final hole "the best finish in the world of golf;" and Andrew, who said he'd choose Jasper as the last 18 holes of his life—would have seconded that notion.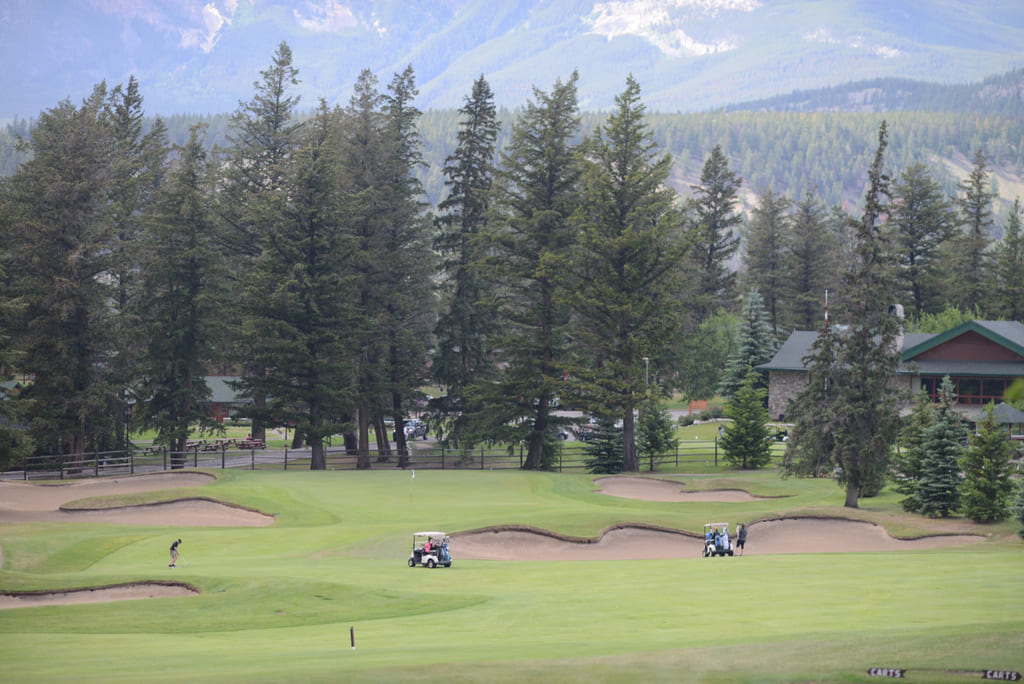 "There's no greater experience in golf," Andrew said.
---
Bob Covey // bob@thejasperlocal.com