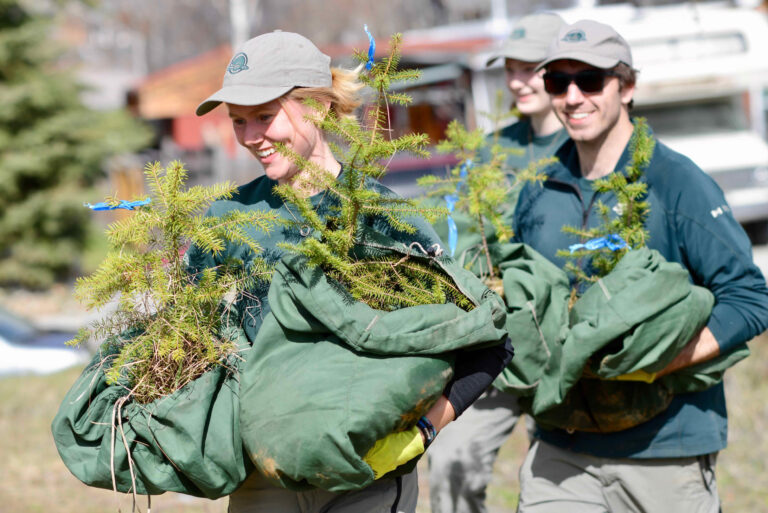 Tuesday, May 24, 2022
Shards of history dug up at Snapes Hill
Forest grove transplanting project uncovers relics of human settlement in community greenspace
---
Jasperites came together to transplant a forest grove on Jasper's storied Snapes Hill May 14, while at the same time, clues of the area's human history were excavated by the town's very own mayor.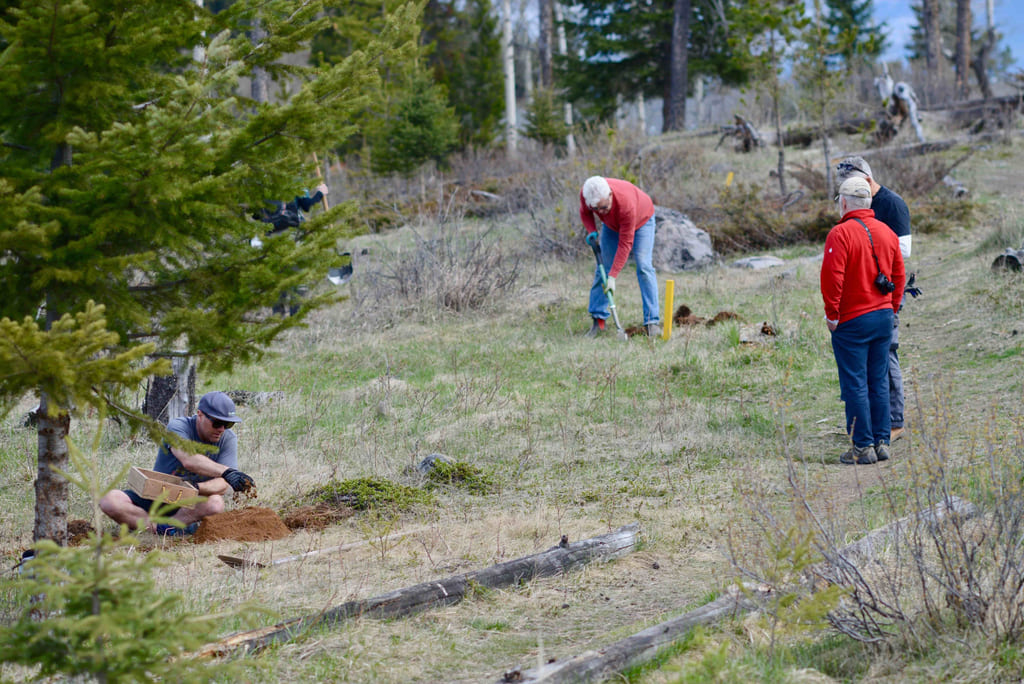 Amateur historian Danny Frechette requested His Worship, Richard Ireland, to help mark the occasion of the community honouring the past and plant the future on Snapes Hill.
For months, Frechette has worked toward the day when his dream of creating a Douglas Fir grove and enhanced community greenspace on the oldest piece of real estate in Jasper could be realized.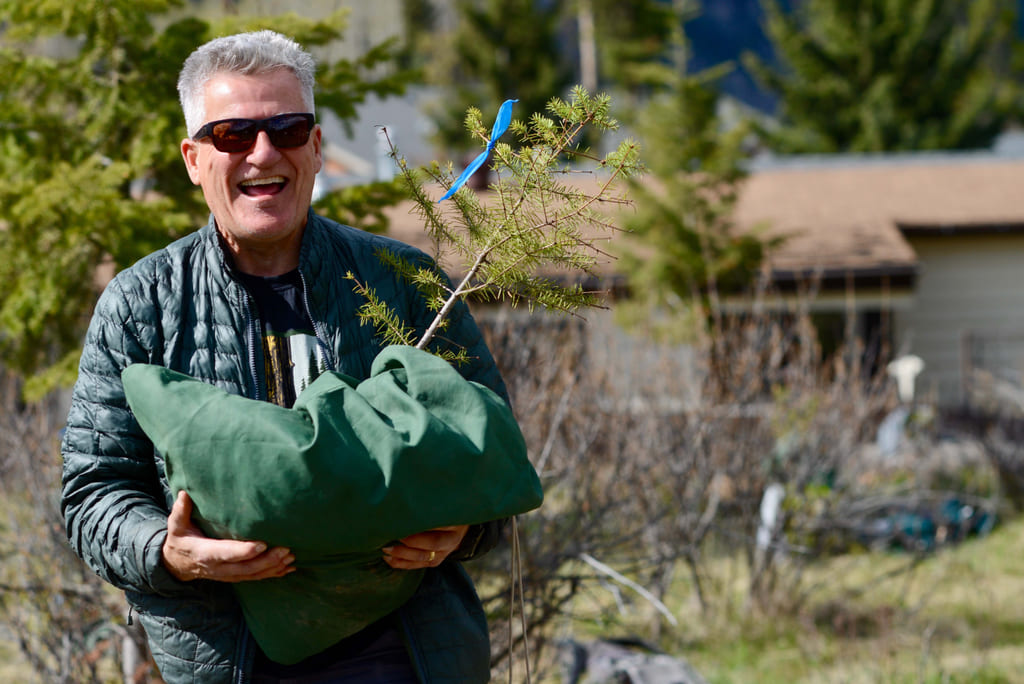 On May 14, that day arrived, and Frechette was joined by a dozen residents and a dozen more Parks Canada employees, including Jasper National Park restoration crew members, resource conservation staff and a Parks Canada archaeologist, a required presence whenever a cultural heritage site is disturbed. Britney Ambrose came from Calgary to assist with monitoring and ensure that cultural resource finds were protected and documented.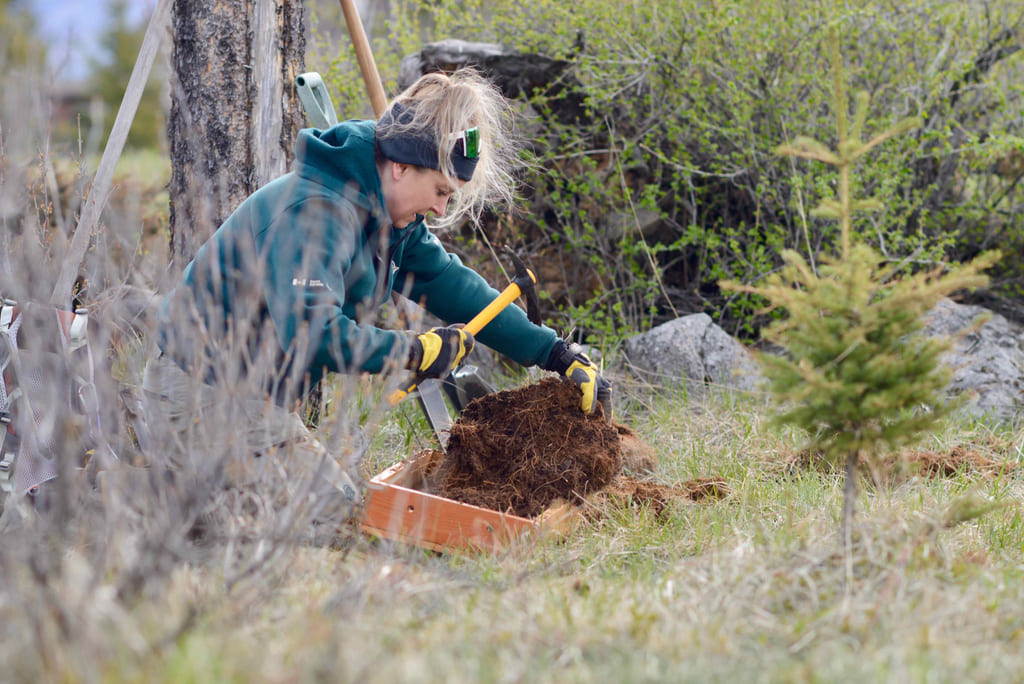 "The Snape's Hill site includes a number of cultural resources and features, including the foundations and building sites of the first known houses in the town of Jasper," Parks Canada said.
The day's primary task was to help transplant baby Douglas Firs from the Lake Edith area to the 10-acre spread on Snapes Hill. Mayor Ireland happily accepted Frechette's invitation, but beyond lending the municipality's seal of approval and planting a few saplings, Ireland figured that, on the surface, the work-bee was pretty straightforward. Make a hole, pop in a tree. Simple.
But then he dug a little deeper.
"Within two or three shovel stokes I encountered a piece of wire sticking out," he said.
It wasn't much, and the archaeologist wasn't too excited, Ireland recounted, but he decided to shovel more carefully. Soon, Ireland found something the archaeologist did find compelling. In the ground where his tiny tree was to be planted, Ireland discovered various pieces of glass. Some of the pieces were coloured, some were green. While the archaeologist identified the clear glass as likely originating as part of a windowpane ("you could see where it had been recessed into the wood," Ireland said), the green glass was different. The archaeologist pegged it as pre-World War Two.
"I thought that was pretty interesting," Ireland said. "If only because it exonerated the kids I knew who used to drink up there."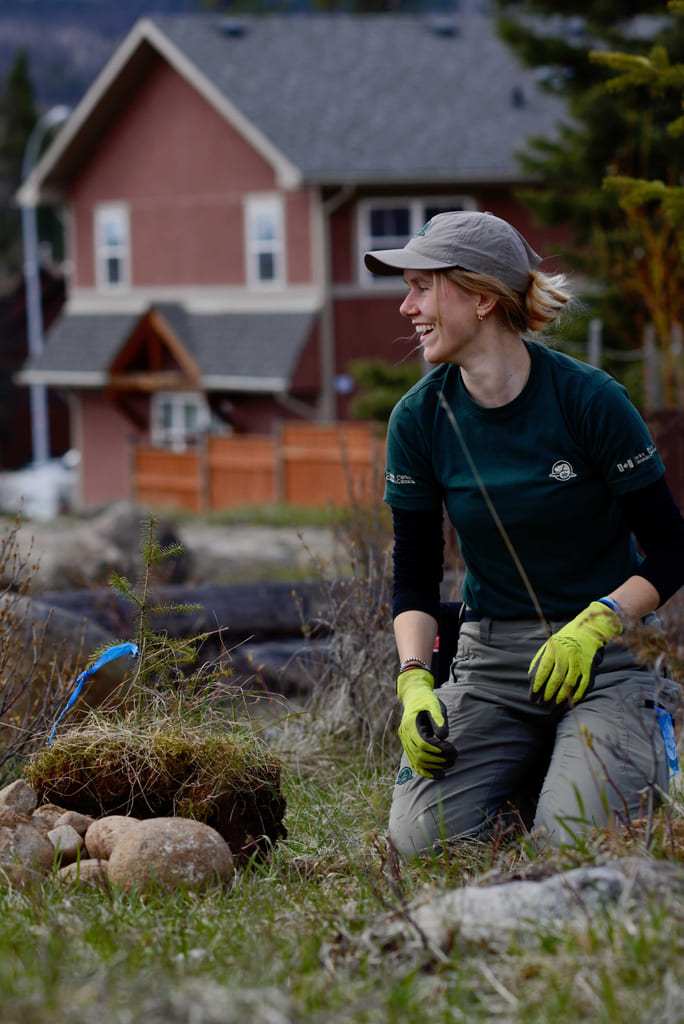 Joking aside, the team was soon investigating the mayor's discovery. Along the edge of the four-inch long piece of broken bottle, the glass was bevelled to "an absolute razor-sharp edge," Ireland said. "The archaeologist's expectation was that somebody may have initially designed it as a cutting or scraping tool."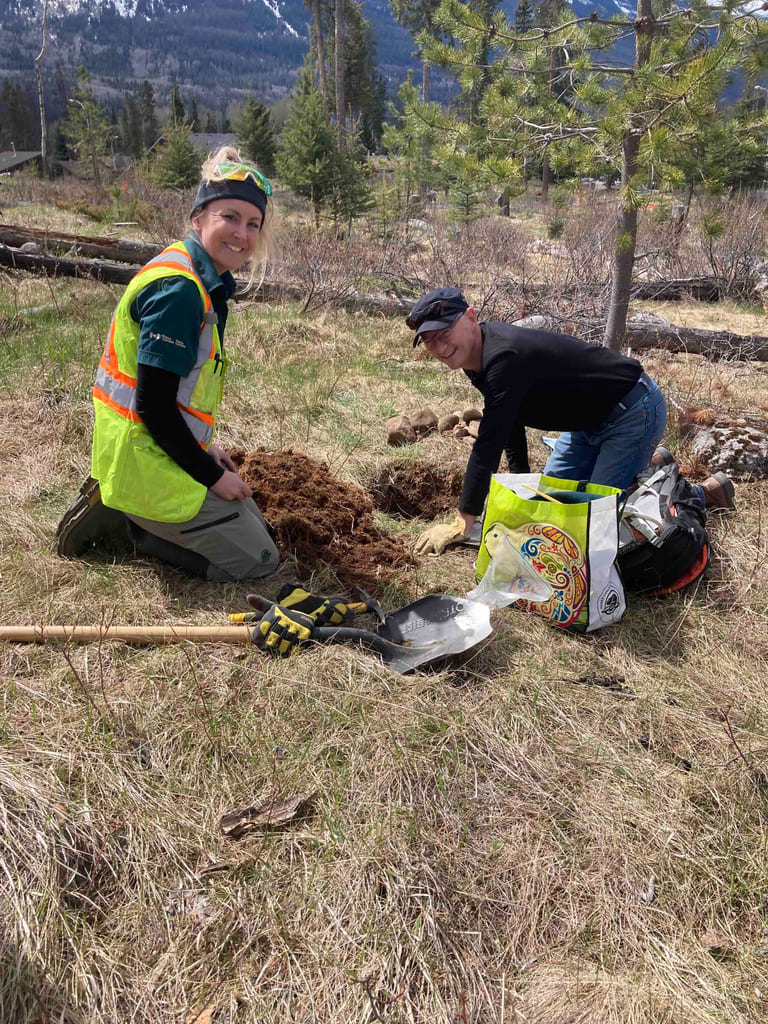 While Parks Canada pointed out that any newly discovered artefacts must be assessed before any conclusions can be drawn as to their overall meaning, there were other artefacts uncovered from these test pits which were consistent with the 1910-1913 time period. The pieces of glass, metal nails, ceramic fragments and tin cans will help us learn more about the lives of Jasper's first settlers, Parks Canada said.
Ireland agreed that looking at the area through an archaeologist's lens helps give the present meaning.
"These aren't monumental treasures, but it brings some context to the history we're aware of, which is harder to grasp without that tangible piece."
---
Bob Covey // bob@thejasperlocal.com