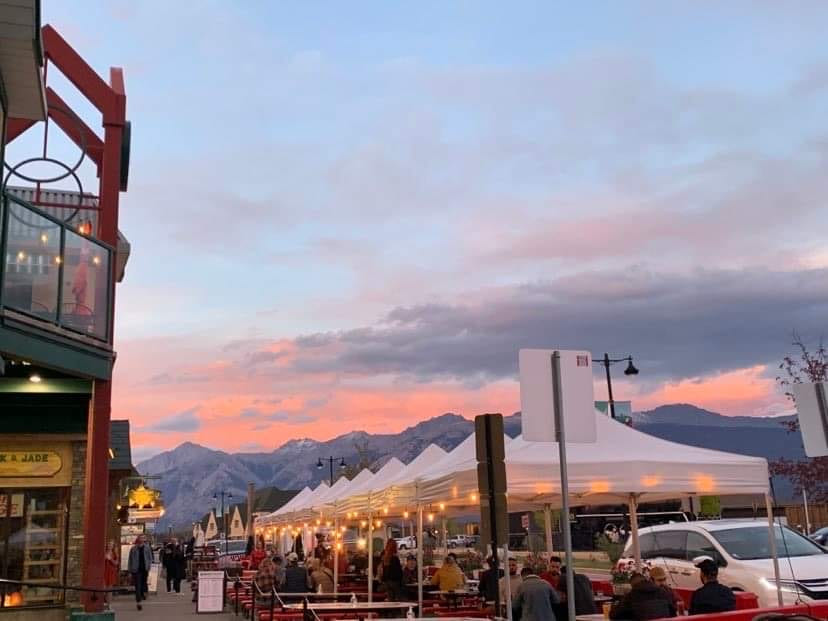 Monday, May 30, 2022
Tents allowed after all: Parks Canada
Parks Canada is retracting its stance on patio tents.
In a letter to Jasper Park Chamber of Commerce president Justin Melnyk, Jasper National Park Field Unit Superintendent Alan Fehr confirmed that tents and canopies will be permitted for the 2022 season.
"I understand that businesses require more time to adjust and recover," Jasper National Park Field Unit Superintendent Alan Fehr wrote.
Earlier this month, Parks Canada told the Municipality of Jasper that their request to amend the MOJ's discretionary use permit was denied.
"We are of the opinion that tents are not in keeping with the Jasper National Park Architecture Motif Guidelines," a May 10 letter from the local Realty and Municipal Services office said.
In response, nearly a dozen restauranteurs attended the May 17 regular council meeting to protest the decision. Council asked staff to investigate an appeal.
While the MOJ looked into that option, the Chamber of Commerce made its own request to Parks Canada to allow tents on patios this summer.
The plea must have resonated. Fehr acquiesced, noting that Parks Canada hopes to reach an agreement with the MOJ on a direction which respects the federal Architecture Motif Guidelines.
"I am willing to permit these structures for the 2022 season," Fehr said. "For future years, we … hope to reach an agreement on a set of guidelines…that meet the needs of the town, visitors and the business community."
---
Bob Covey // bob@thejasperlocal.com