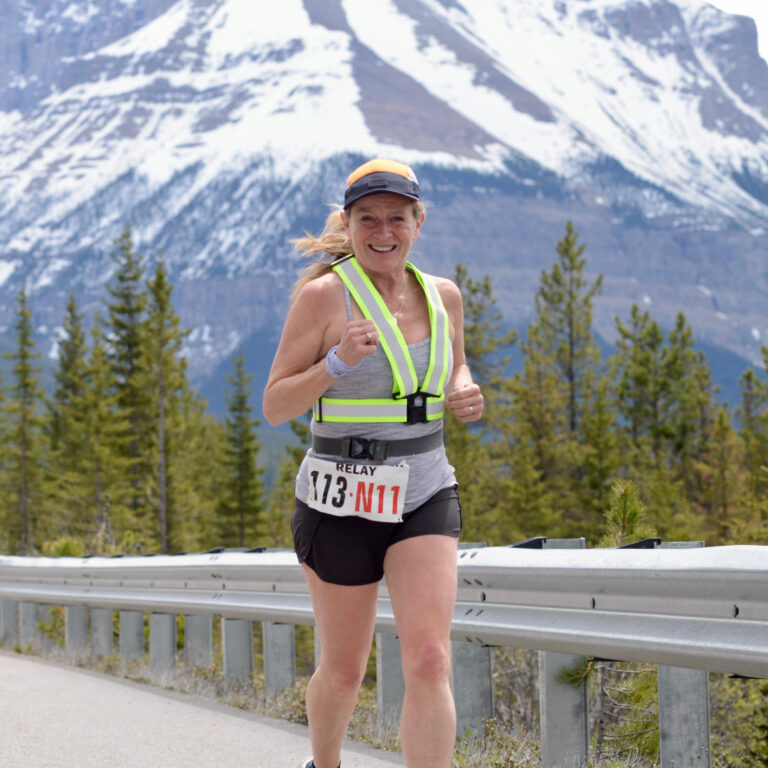 Friday, June 17, 2022
Running with intention: a conversation with Rachel Notley
Official Opposition Leader Rachel Notley talked to The Jasper Local to discuss running, the Rockies and the road ahead for the NDP  
---
Rachel Notley was in Jasper on June 4 for the Banff-Jasper Relay. The Jasper Local snapped a photo of the leader of Alberta's Official Opposition as she ran her 19 km leg of the race across Beauty Creek flats, not far from the famous Columbia Icefields in Jasper National Park. After the race, which helped raise more than $33,000 for the Canadian Brain Tumour Foundation, Notley's team agreed to an interview that covered running, the Rockies and the race to govern the province in 2023.
---
Bob Covey: I know you've been part of Jasper events in the past; I understand you've participated in the Banff-Jasper Relay at least 10 times. When did you first start running and what does it do for you?
Rachel Notley: I started running in my early 30s when I managed to finally quit smoking. I was a bit of a late arrival to the sport, but the amount I ran jumped up considerably once I was elected [leader of the NDP] in 2015 because it's an incredibly important stress-management tool and a good way to clear your head. With premiership and leadership, the need for both of those things got even greater.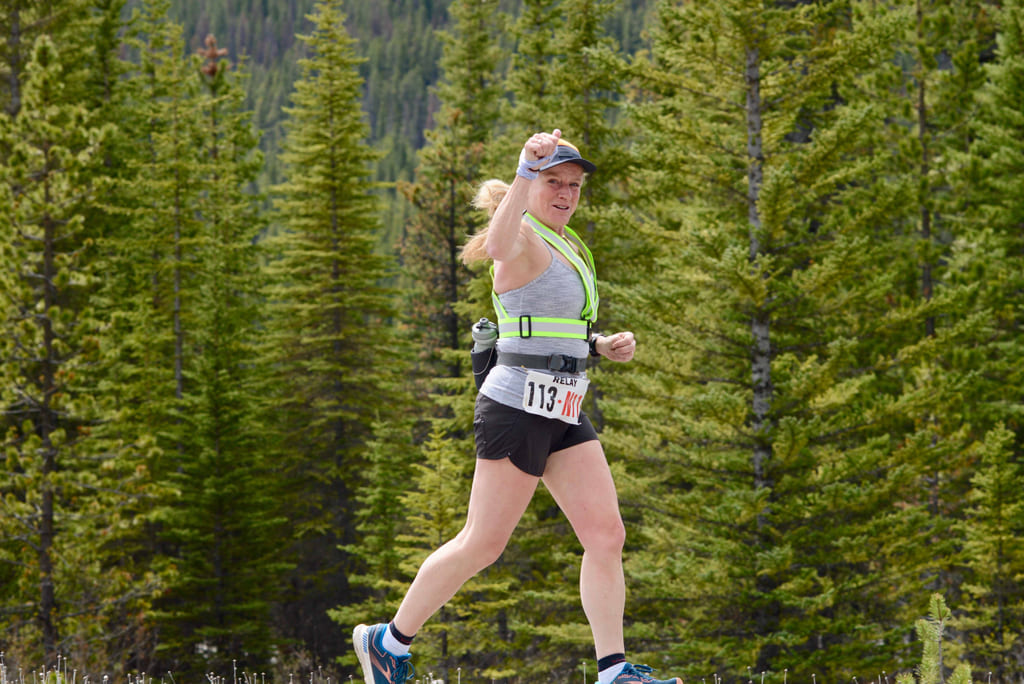 BC: I imagine that running would be very valuable in that case. How do you prioritize your time and energy and how do you approach your role as leader of the Opposition to ensure you're best serving Albertans?
RN: The most important thing is to do your best to listen as much as possible to Albertans. It's our job to be the opposition but we've tried to be much more propositional, to produce our own policy work and strategize about how to focus on things like diversifying the energy economy and job creation. We have a project called Alberta's Future where we've been able to engage with 85,000 Albertans and have written 12 or 13 hefty policy papers.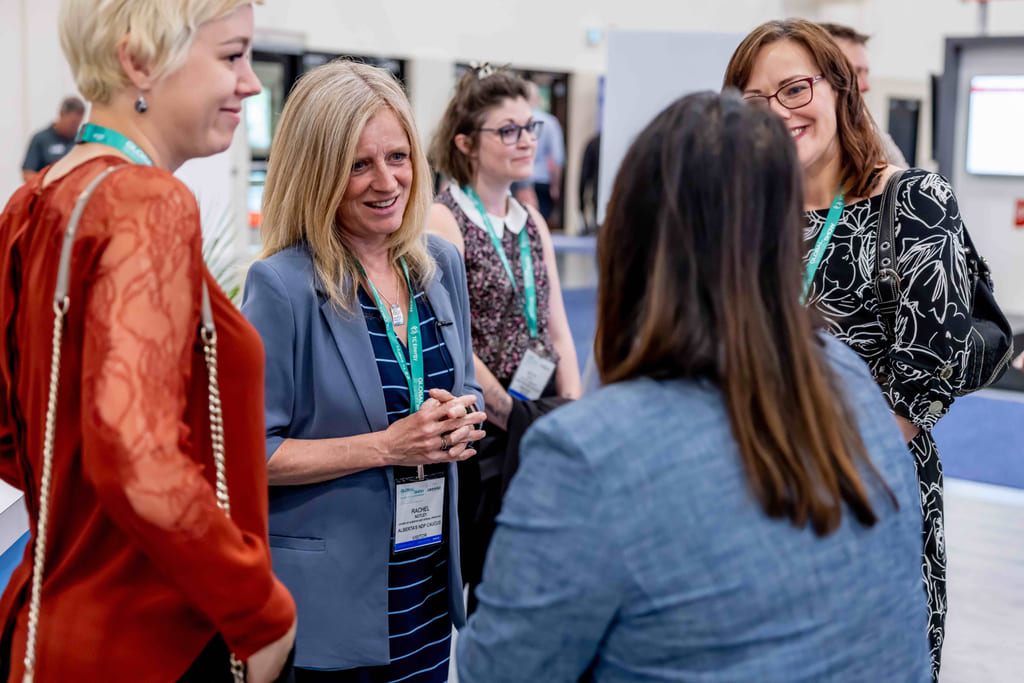 BC: There are indeed some hefty files on your desk right now: our healthcare system is under siege; the draft curriculum, both the process and the content thus far, has many Albertans feeling frustrated; and then there's the threat of coal mining in the Rockies' headwaters. Are these our biggest issues in Alberta and if your party is elected to lead the provincial government in 2023, what are your big picture goals for tackling them?
RN: All three of these issues are ones Albertans have said are their priorities: healthcare, obviously with the strain COVID put on the system, and the people who work within it, has had an incredible level of damage but what people sometimes forget is that the damage COVID did was superimposed upon the damage that the UCP had already imposed about five or six months before, by changing and cutting our healthcare system.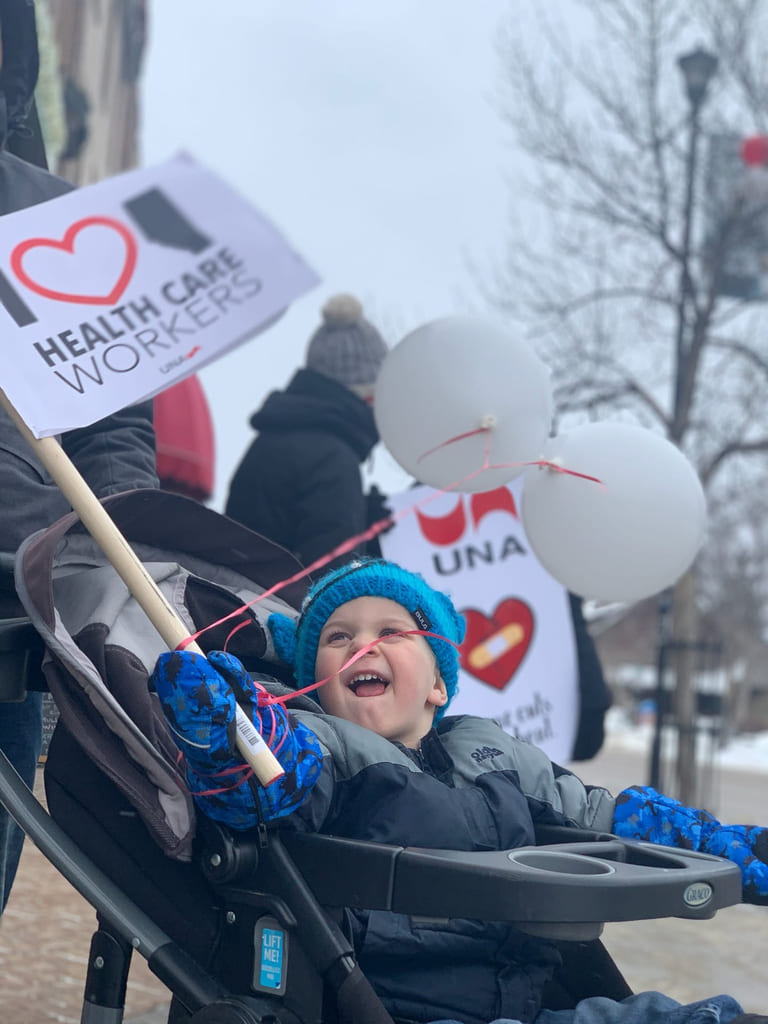 What we're hearing from Albertans is that they're really worried about this because they really care about having a strong and robust healthcare system that is there for them when they need it. More and more we're seeing things like difficulties accessing a family doctor, longer emergency response times and surgical wait times, less access to mental health…all of these things are stretched to the limit. People are telling us in a whole bunch of ways that they want us to fix some of the most obvious problems. We would commit to reinvesting in the healthcare system, restoring stability, working collaboratively with front-line healthcare providers and doing whatever's necessary to bring enough ambulance drivers to the job and do the things necessary to bring doctors back to Alberta.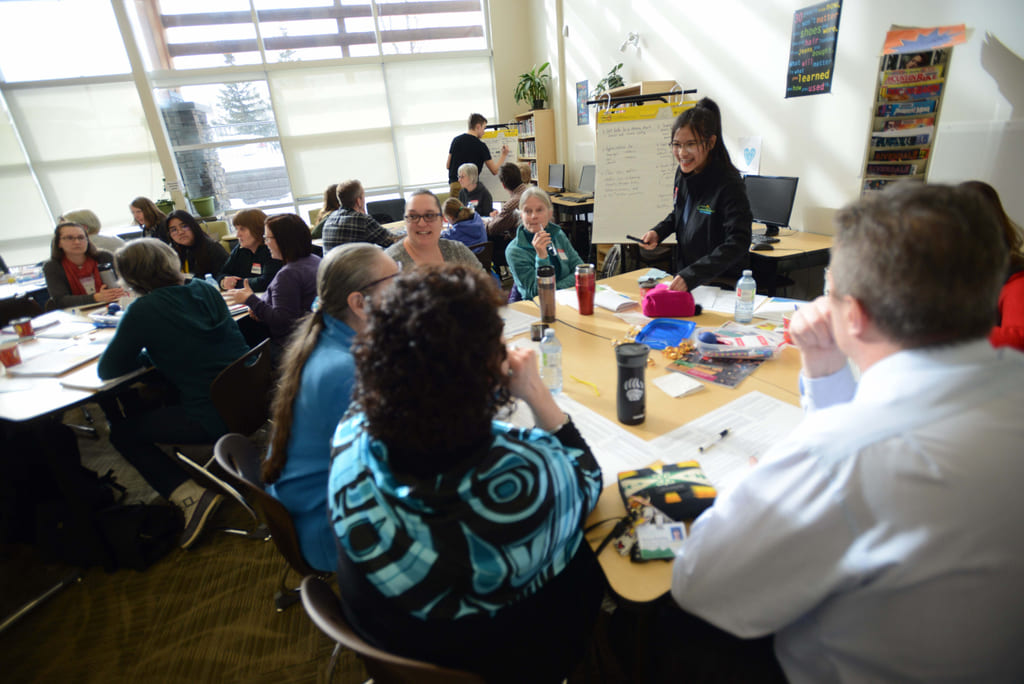 With education, again we're seeing an unprecedented outcry about the curriculum. I've never seen a government so determined to ignore such a tidal wave of democratic expression like what we've seen in relation to the draft curriculum. But instead of stopping, retooling and listening to Albertans they're plowing ahead with it. So that's wrong. That's letting our kids down. They deserve not an ideological curriculum but one designed by experts that will set them up for the best future possible. Albertans can't trust the UCP to be committed to that. So we would stop the imposition of the curriculum, invite those interested Albertans with expertise and with strong opinions to come back to the table to tell us what they'd like to see and then reintroduce much more modern, forward-looking curriculum, so kids can continue to have one of the best available educations in the world.
And with coal mining it's clear to say what we'd do, we've proposed legislation—I've proposed a bill, twice, that would ban coal mining in the Rocky Mountains and ensure there's legislative protection so we never have the kind of situation that we saw with the UCP quietly trying to expand it dramatically without telling anybody it was happening.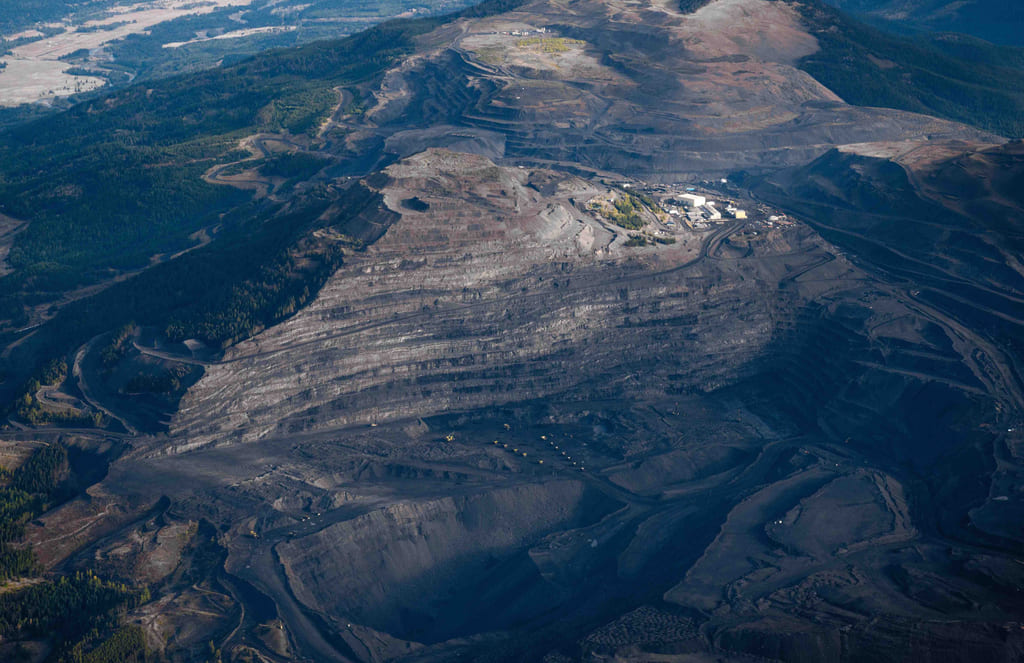 BC: Speaking of the Rockies, tell me about your relationship with Jasper and Jasper National Park. You grew up in Fairview. Did you visit the mountains with your family as a young person? What are some of your earliest memories of the Alberta Rockies?
RN: Well, I'm a skier. We used to drive down from Fairview with my family in the late 70s and early 80s to go skiing and I still remember driving down what was then the Forestry Trunk Road with my dad and brothers, and driving into the ditch what seemed like every half an hour because my dad didn't put winter tires on. Moving to Edmonton, our kids learned to ski at Marmot and we'd have amazing January and February mid-week family trips, looking for all the deals. For the longest time I thought the only time anybody should go to Jasper was in the winter, but more recently I've taken up backcountry hiking so now I've been enjoying the mountains even more in the summer. It's just a jewel, I love Jasper in particular, it's just a much more real, accessible town and as an Edmontonian and northern Albertan I think it's a privilege to have access to such a beautiful place and I'm very jealous of every person who gets to live there!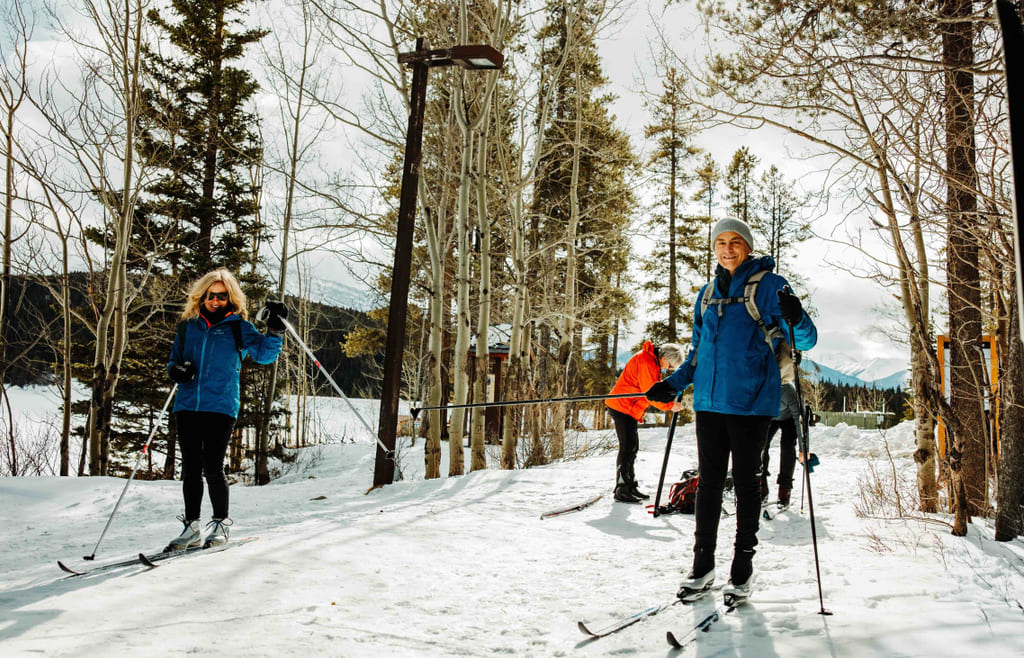 BC: Those sound like great memories. I'm glad you mentioned your father, Grant Notley. He was only 45 when he died tragically. I'm sorry for your loss, that must have been incredibly painful. What legacy did he leave in your mind and how has he influenced the way you approach leadership in your political career?
RN: He was the leader of a party that had one MLA for most of his career, then two MLAs near the end of his career. So he was used to standing up for what he believed in, even if it wasn't necessarily the most popular position. He also showed me that politics can be a noble profession. He worked diligently, he believed in the value of public service and the importance of it. He was an incredibly hard worker. He always said New Democrats had to work three to four times as hard as anybody else in politics, so that's what I saw my dad doing and that's what we try to keep doing.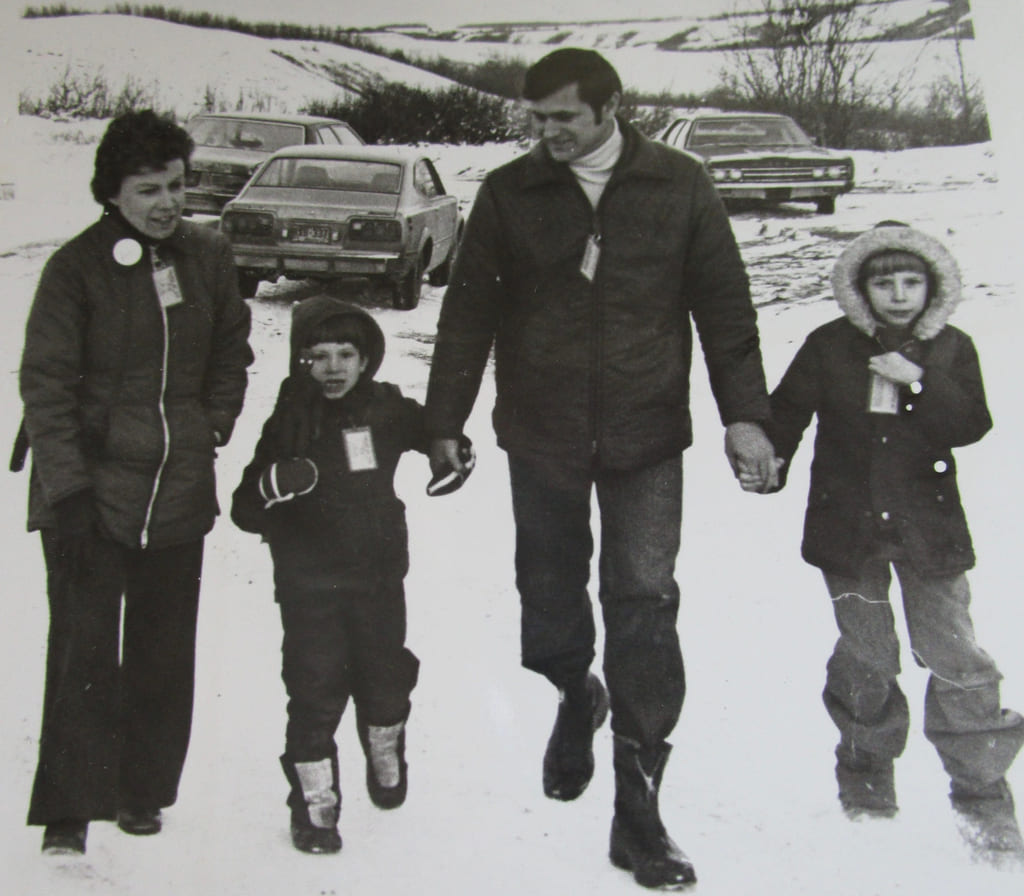 BC: When the UCP won in 2019, many NDP supporters were of course disappointed, but what I recall from election night was the vitriol and the misogyny and the really gross posting, directed at you, personally. It wasn't celebrating that the UCP won, it was a lot of incredibly hateful, caustic messaging toward Rachel Notley, simply because she is a woman. I have a daughter. I knew there was a lot of work to do when it came to making Alberta equitable for everyone, but I didn't know it was that horrible out there. How do you block that out? What do you say to women who might be thinking of entering politics, knowing there are armies of online trolls waiting to cut women down in these ways?
RN: I will say that in these modern days of politics, social media is definitely a place where you need to engage in order to deliver your message. Certain parts of social media can be toxic and pretty unhealthy, but if you're lucky, you have a good team around you. I'm still pretty old school and still find most of my inspiration from the day to day, face to face meetings I have with Albertans. When you're face to face, I can count on two hands the number of incidents where people were expressing that kind of negativity. Even in 2019 it was always a 10 to one kind of situation. In person, people who support you and want to share that support with you are far more common than people who register their complaints. So I would say to women 'yes it's not without its problems but the more women are involved, the less toxic we will find these environments; and don't use social media as a gauge for what political activity is like. In person, the vast majority of Albertans continue to be a very warm and fair group of people, even if they don't agree with you.
---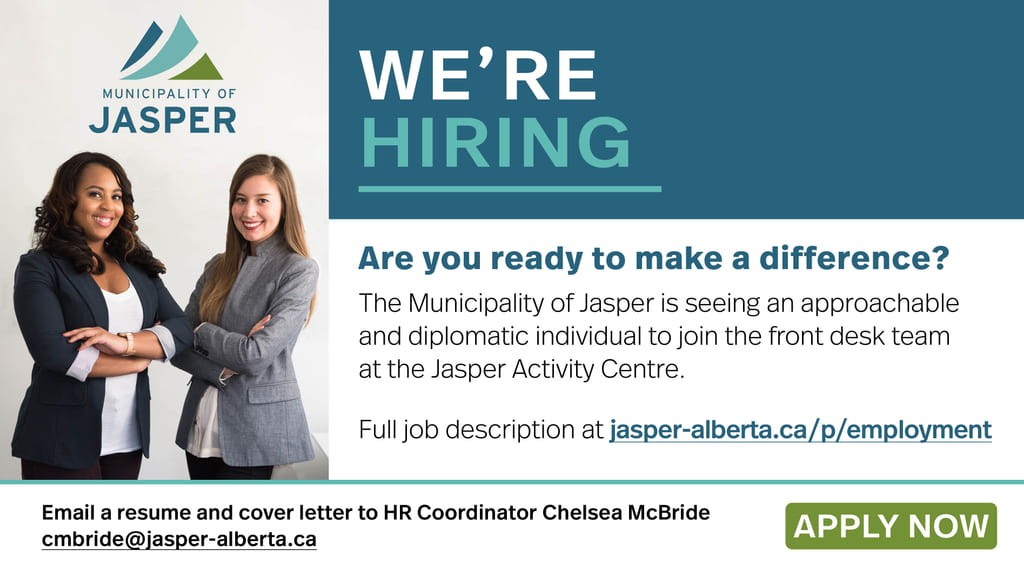 ---
BC: Recently there has been some coverage in regional media about infighting within the Alberta NDP, about how the party treats its volunteers and how it vets its candidates. I know you've said there will be an investigation to ensure a fair process. What's your message to voters who worry that internal politics could hamper the opportunity to beat the UCP in 2023 and what are you telling Constituency Associations, your staff and members of your party to ensure you're all pulling in the same direction?
RN: It really matters to us that our volunteers, and our staff and our elected officials all feel included and valued and are able to work together in a respectful way. And so when I hear concerns being expressed that's not happening, we take that very seriously. We already have a pretty well-developed internal, anti-harassment policy in place, and separate from the concerns that have featured more recently we'd already started a pretty robust review of that and we're in the process of finalizing a set of recommendations that would strengthen the complaint process, make it more independent, more professionalized and take that to our membership.
I think all you can do is to continue to learn from these experiences and try to make the system better. Our membership has tripled in the last three years and so we're still trying to catch up, in terms of having the capacity to properly work with all the new members and keep up with their enthusiasm. So it's a bit of a work in progress, hopefully we'll be able to do that, adjust to our growing size and also make sure we're better able to respond to concerns people might raise at any given time.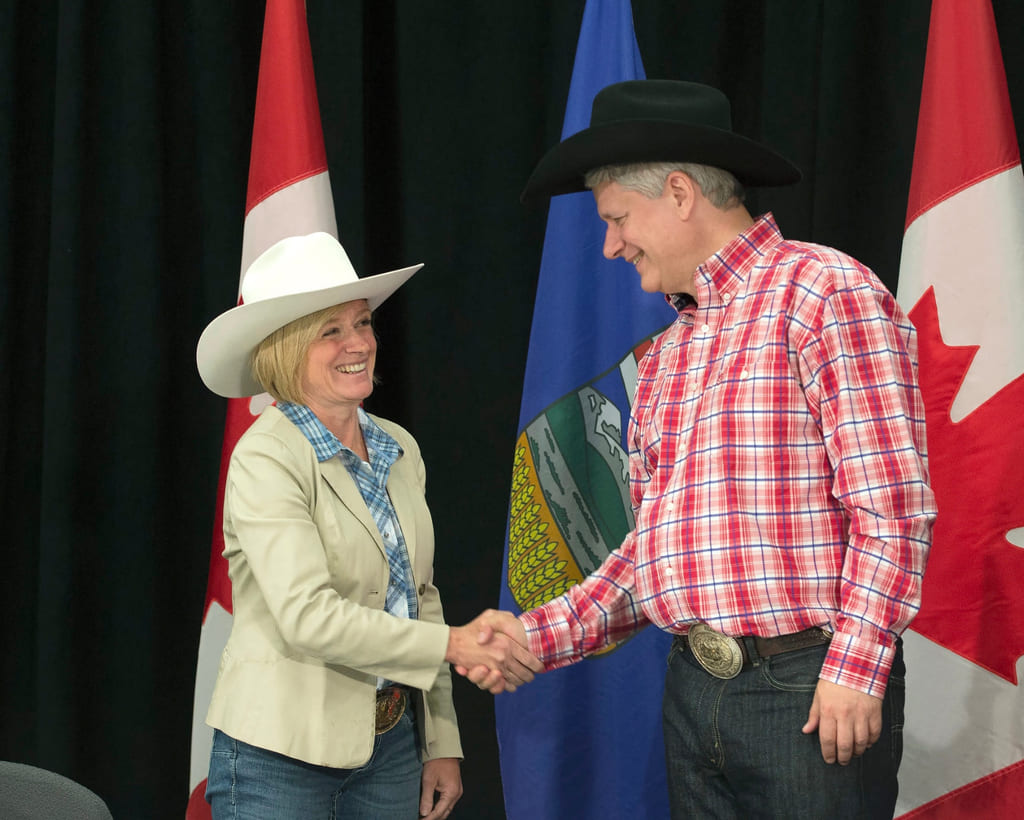 BC: I grew up in small town Alberta and it's not lost on me that the NDP brand does carry a certain stigma with some rural voters; it's almost a no-go zone for Albertans, no matter what the policies or how bad the current government is. How do you approach that viewpoint and how can you get your message through to those folks?
RN: I think there's a variety of ways to do that. Obviously to some degree we've been successful: when I was first elected in 2008 I think we garnered 8.9 per cent of the vote and then in 2015 we got 40 per cent of the vote, so we have made some progress in moving people to our camp, but that doesn't mean there's not more work to do. And I think there's a combination of strategies. One is simply what I would refer to as 'we show but don't tell,' where the more we can demonstrate responsive, ethical, balanced, pragmatic leadership, the more people will feel more comfortable with us. I also think the more in-person connection you can have with people who are part of the party, with candidates who are on your doorstep, you realize they're just like you, they're your neighbours, they have the same concerns as you, whether you live in rural Alberta or downtown Calgary. These folks are people who share your life experiences and you can trust them to be a voice for you. And so there's a lot of that in-person. Some people will say that familiarity breeds contempt. Familiarity does not breed contempt, familiarity breeds comfort and so I would argue the more we can do that, the more we can overcome those preconceptions.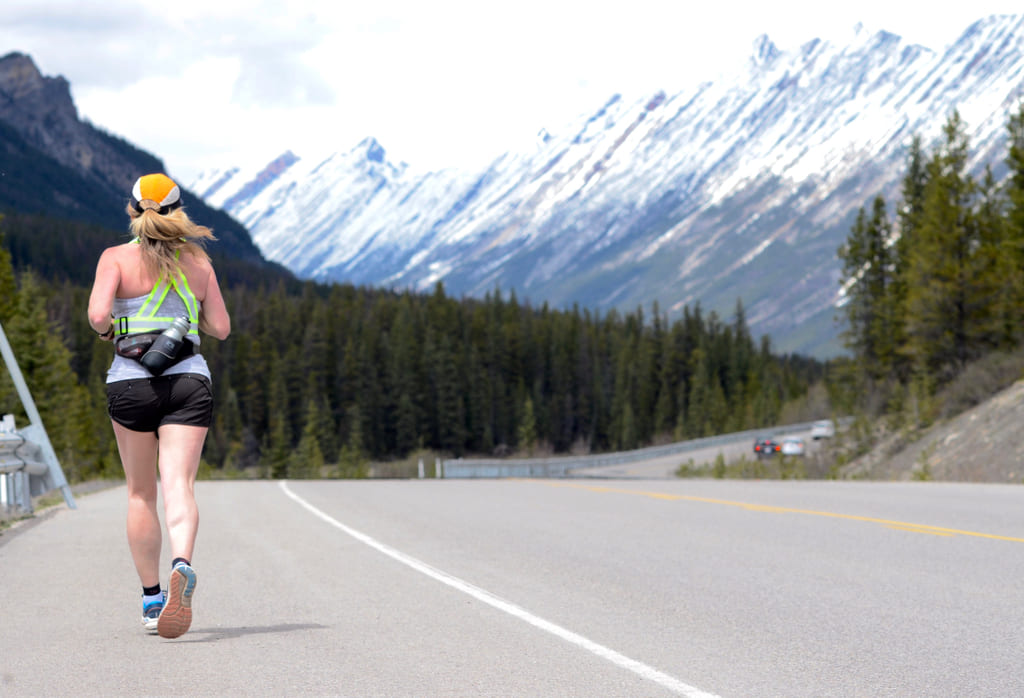 I've always been of the view that a good, strong political debate is healthy. What I hope to see across the province is a healthy political debate that focuses on issues, and remains respectful and fact-based and focused on finding the best path forward. Regardless of the context, the last two to three years have made that a bit of a challenge for people across the country and across the world in some regards, so I would like to see us get back to a place where we can have reasonable, fact-based agreements to disagree and have conversations with folks. That's the best way to build strong political culture in a democracy.
---
Bob Covey // bob@thejasperlocal.com