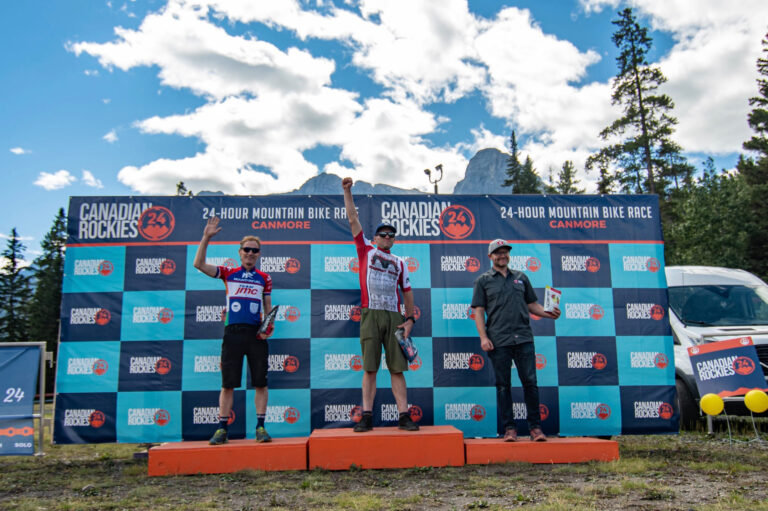 Wednesday, August 31, 2022
Jasper rider takes first place at Canadian Rockies 24
Andrew Bovard is back on top of the 24 hour solo mountain biking podium.
The 45-year-old Jasperite took home first place in the Masters category at the recent Canadian Rockies 24, held at Canmore's nordic centre.
"That course is the hardest 2-4 course," Bovard said. "It's rooty, rutty and rocky."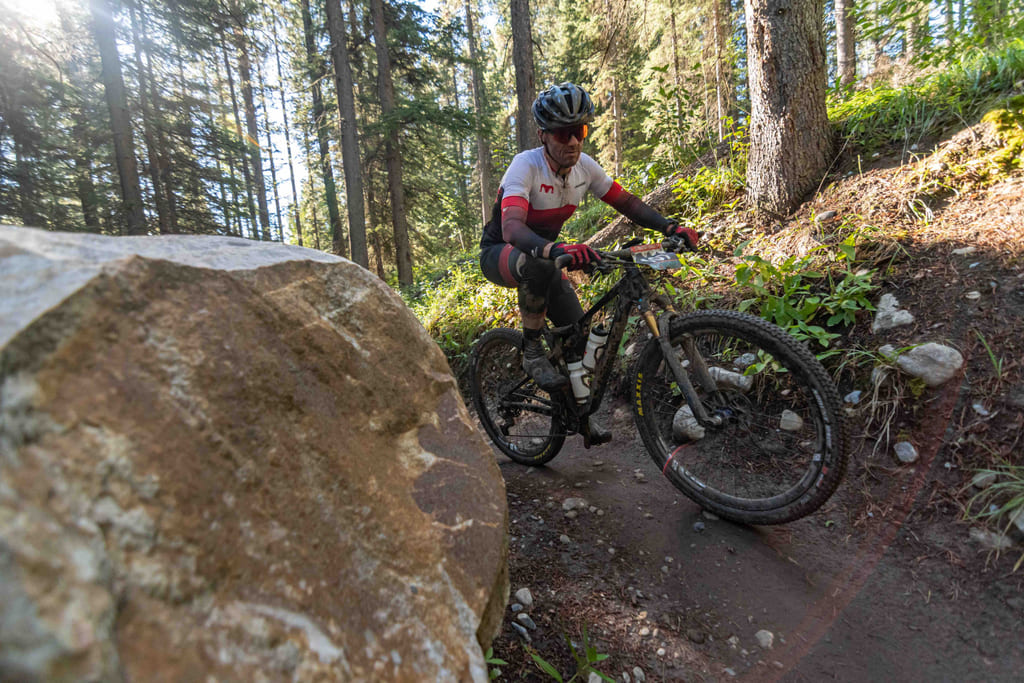 Rain drenched the 16km loop (+420 metre vertical gain) for the first half of the event, making the roots and rocks more difficult to navigate. Bovard, who raced his first 24 hour event when he was 29-years-old, said his strategy in those conditions is to ease off the gas.
"You don't want to be riding someone's wheel and have them go down, then you crash too," he said.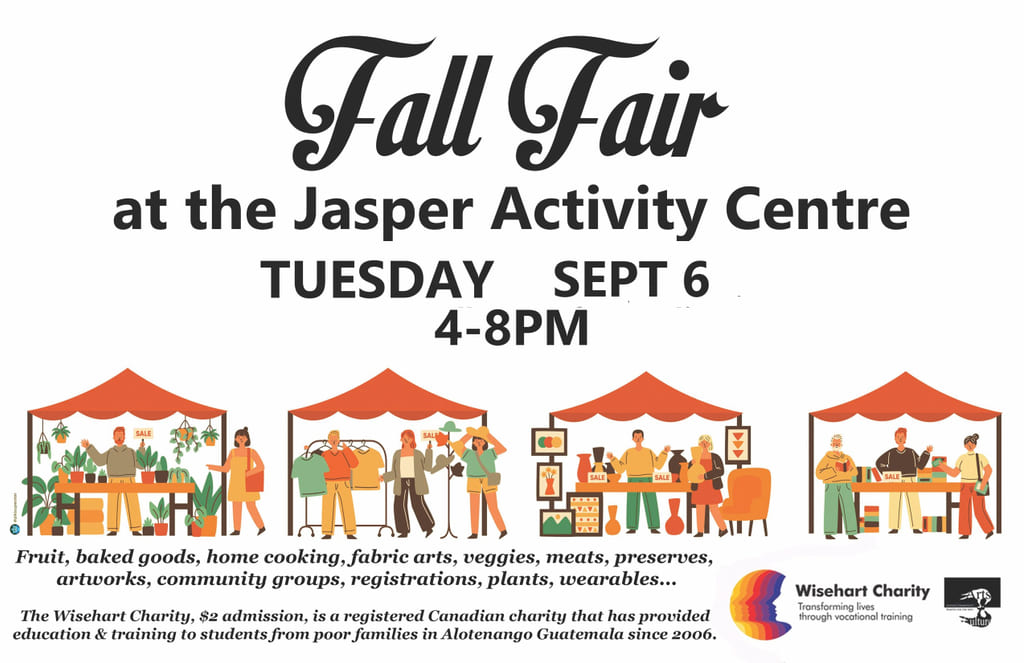 Bovard kept it rubber side down for 15 laps. Only two riders, both in the under-40 category, rode more laps than Bovard.
Bovard made the trip to Canmore with former Jasperite, 21-year-old Magnus Stenlund. Stenlund was racing his first 24 hour event. Bovard's advice must have helped; Stenlund came in third in his category.
Bovard emphasized to Stenlund that "it's not a race, it's a ride. Have fun," he said.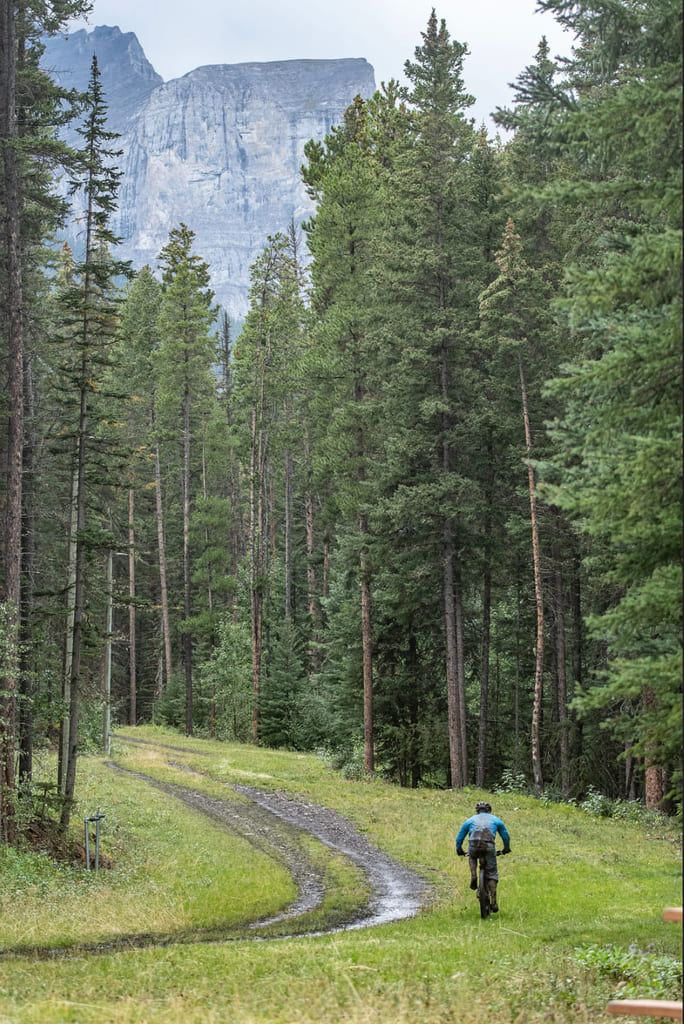 Four time 24 hour solo mountain bike champion and fellow Jasper local, Cory Wallace, helped organize the race. Wallace and fellow endurance athlete Leighton Poidevin revitalized the Canmore event for 2022, aiming to bring back a grassroots-style atmosphere that also allows the world's top riders to push themselves. The race attracted 217 racers. Wallace hopes to double that number next year.
"It was a good learning experience," he said. "The biggest challenge was dealing with all of the rules in the provincial park."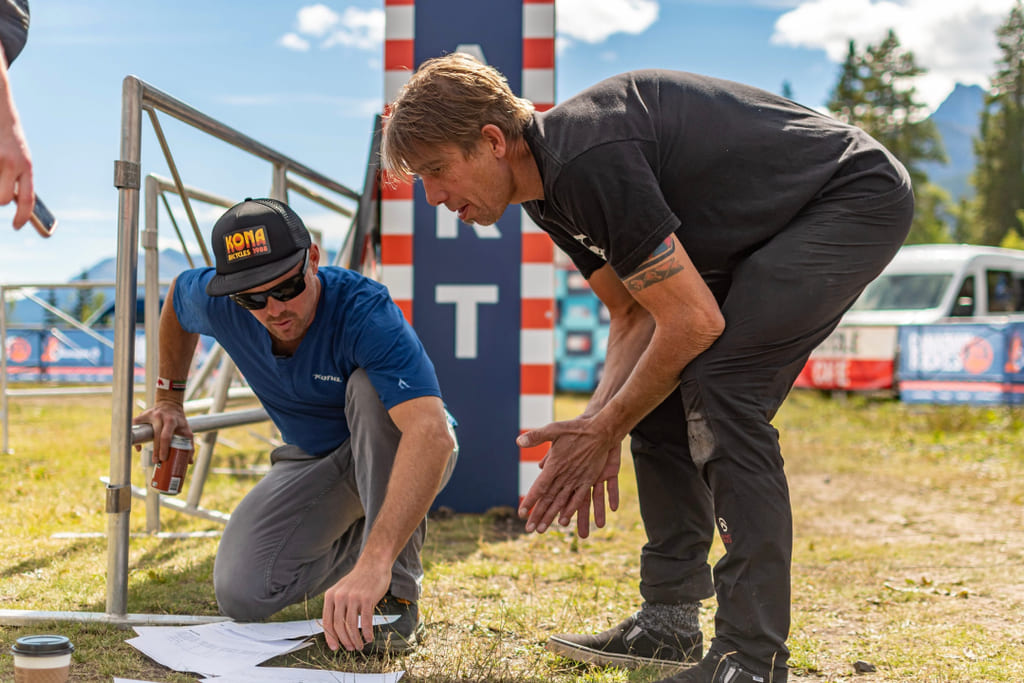 Rules, such as mitigating the chance of human-wildlife conflicts. Wallace's beloved dog, Neve, was recruited on bear patrol.
"We did a pre-race lap and a night lap to make sure there were no issues," Wallace said.
The world champ said it was great to see a Jasper contingent, including Bovard, Stenlund and the Patricia Street Deli's Glen Leitch.
The overall winner, Valemount's Brendan Taylor, is also a friend of Wallace's.
Of Bovard, Wallace called him a "diesel"—high praise in 24 hour mountain biking terms.
"He settles into his rhythm and just knocks laps off one at a time," Wallace said.
Registration for next year's Canadian Rockies 24 is open now. Early birds get a significant reduction in price. Wallace encouraged Jasperites to put together a team.
---
Bob Covey // bob@thejasperlocal.com