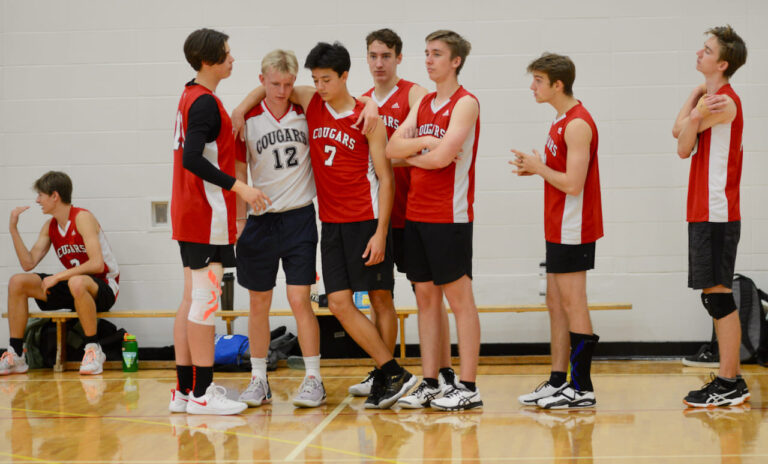 Wednesday, October 12, 2022
Serving up success: Jasper volleyball squad setting their sights high
A Jasper high school volleyball team whose core squad has been together since junior high has high aspirations for their senior season.
The Jasper boys team qualified this year for Volleyball Alberta's Indoor Club System. Having played together as the Jasper Volleyball Club Chargers in the spring, they're now competing at the high school level as the Jasper Cougars in the Black Gold/Yellowhead Zone.
The boys are putting an impressive season together, having made a strong showing at a September 16-17 University of Calgary showcase where they beat Strathcona, the third-ranked club in Alberta. They also cleaned up at a September 23-24 Drayton Valley exhibition series, taking home first place.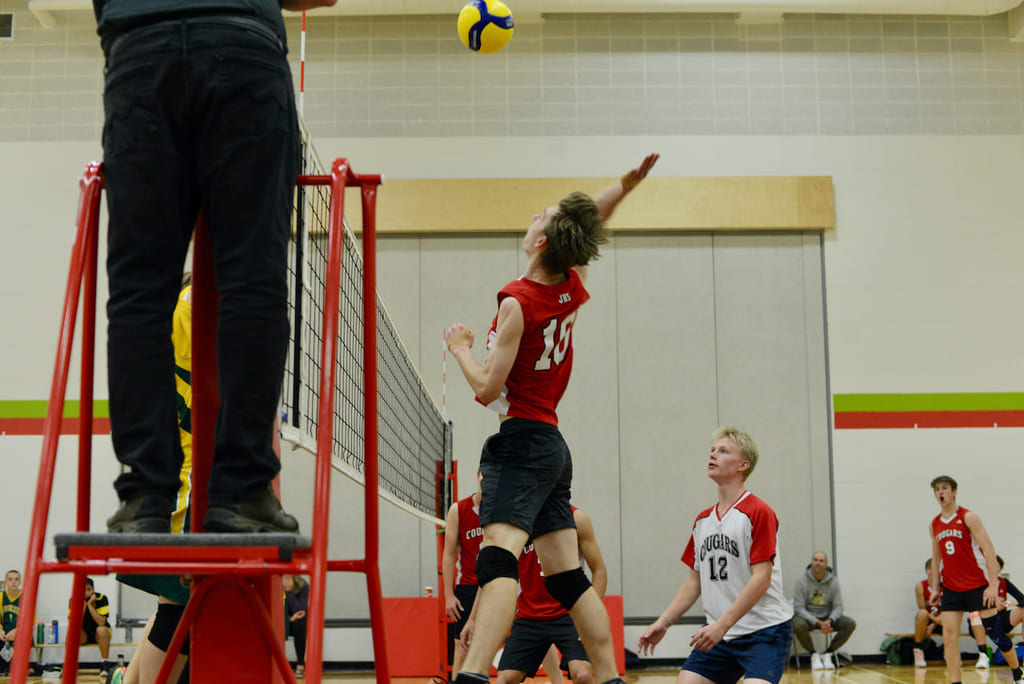 "They proved they belong," said Rob Paltzat who, along with head coach Theran Sawchuk, has seen the squad improve year over year.
The Jasper Cougars compete as a 1A school (fewer than 100 students); the teams they competed against in Calgary were all 4A schools. For comparison, Strathcona has more than 1,500 students registered.
"This team is definitely special," Paltzat said.
On Tuesday, October 11, the Cougars played an exhibition match against Hinton's Harry Collinge High School. Between Kalan Sawchuk's unbreakable serve, Dylan Skinner's power hitting and the defensive acumen of Griffin Shepherd, once the Chargers established a lead, they never looked back.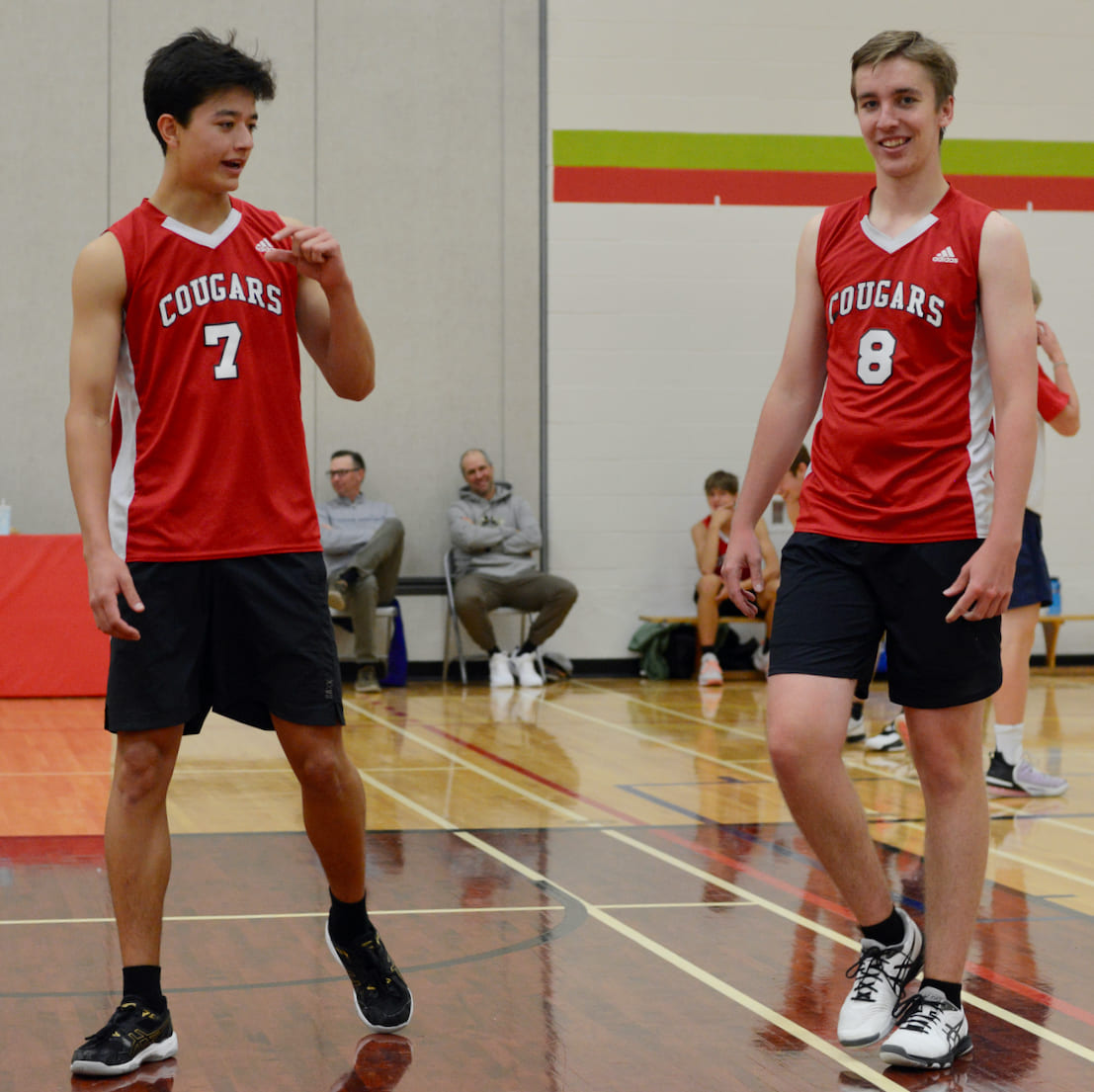 Sawchuk, the six-foot-five-inch middle hitter, said the guys have learned to play together. 
"We've come a long way, for sure," he said. "We're playing more like a team."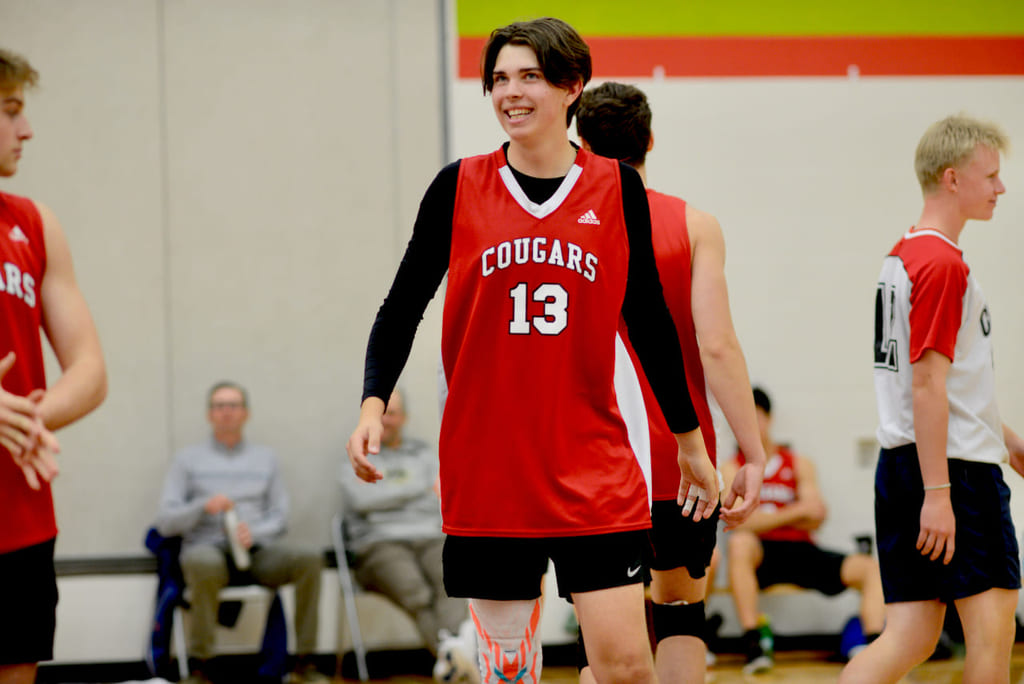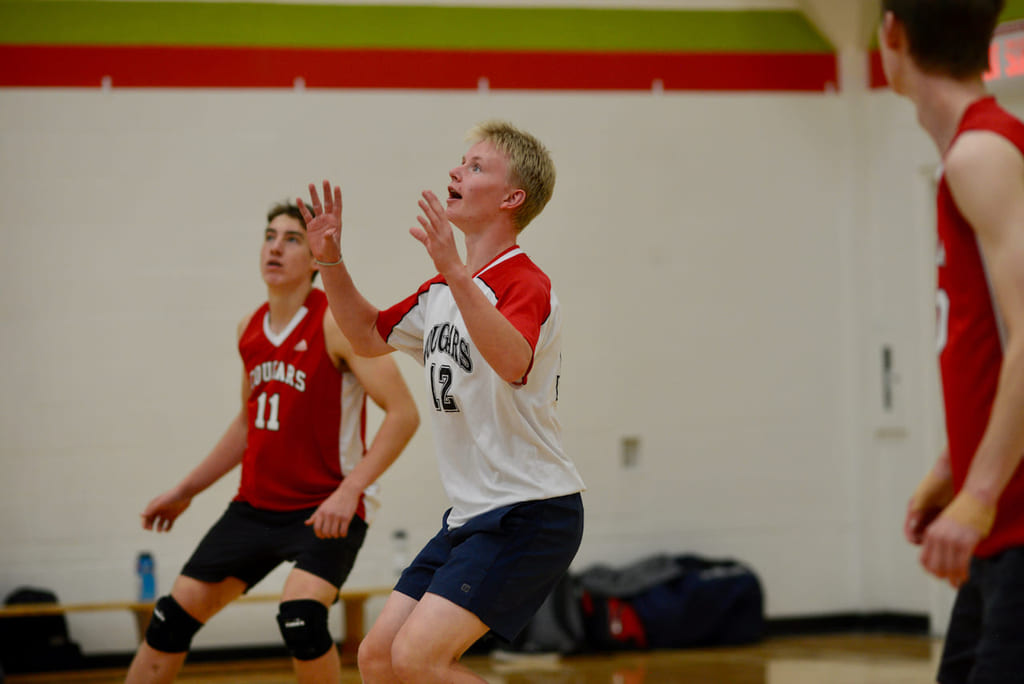 The Cougars' next matches are this weekend in Banff; later this month their Junior Varsity counterparts travel to Red Deer for their first official tournament of the season.
The program's gaining traction," Paltzat said. "It's great to see the support from the community."
---
Gallery: Girls Cougars Volleyball
Photos by Bob Covey
The Jasper Jr./Sr. High School girls volleyball team also played Hinton's Harry Collinge High School on October 11 in a five-game exhibition match.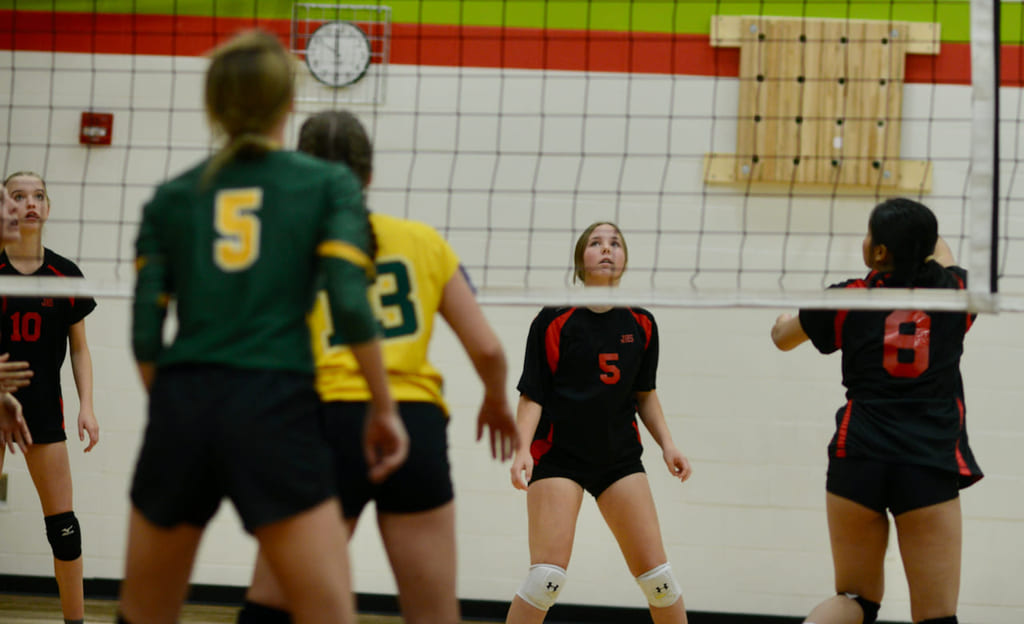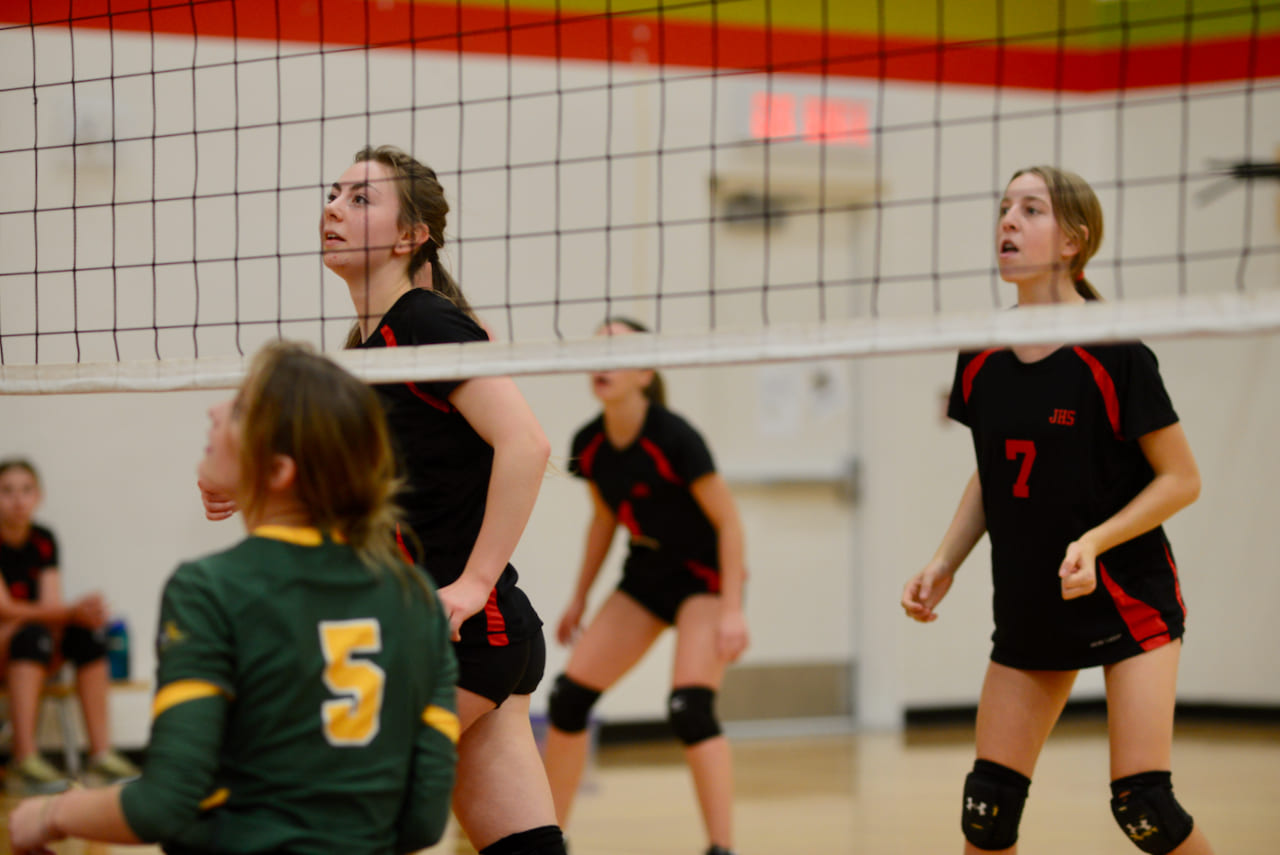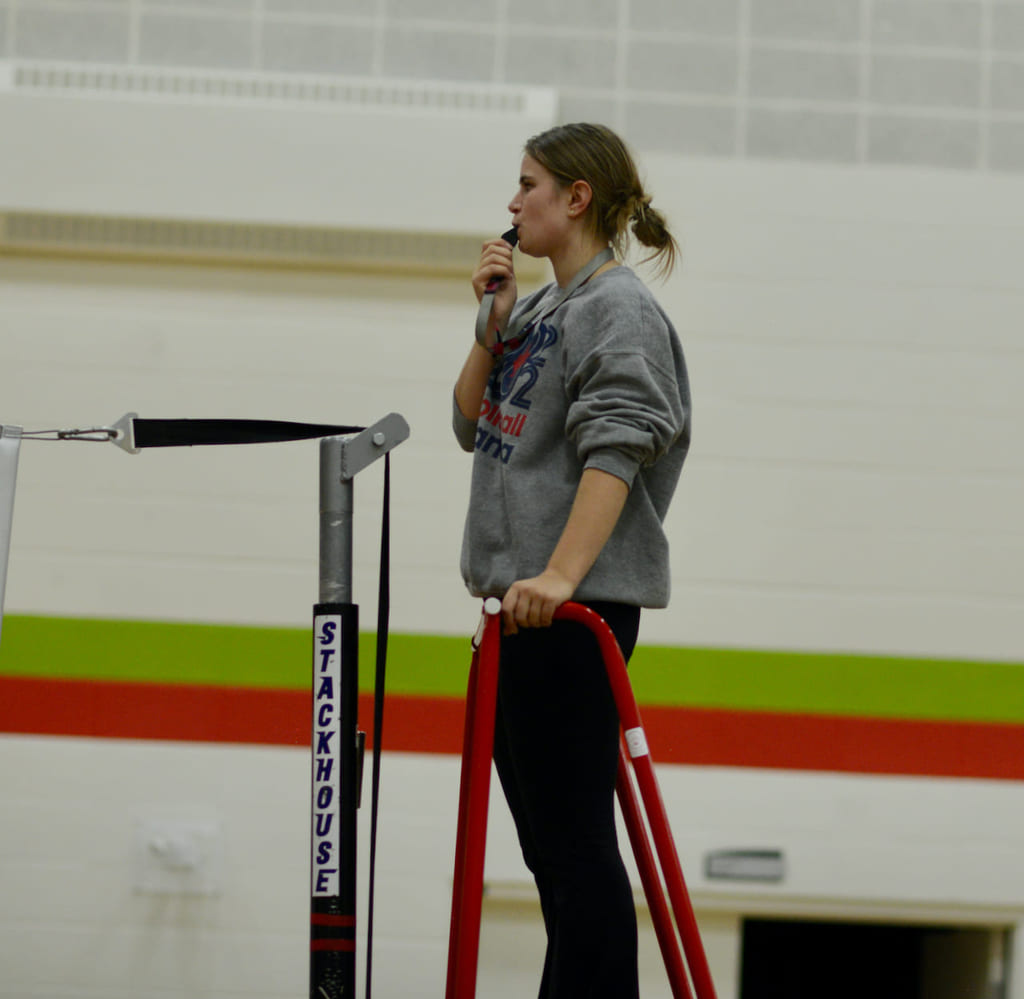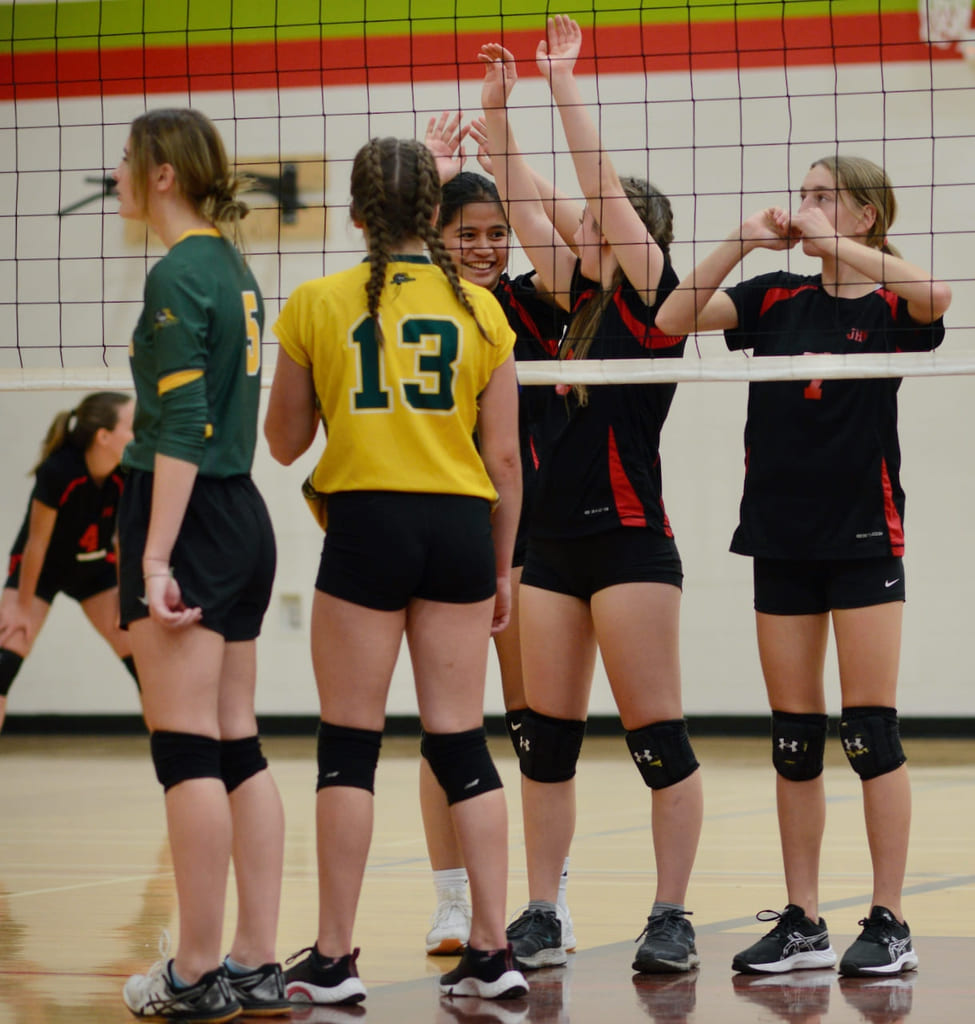 ---
Bob Covey // bob@thejasperlocal.com