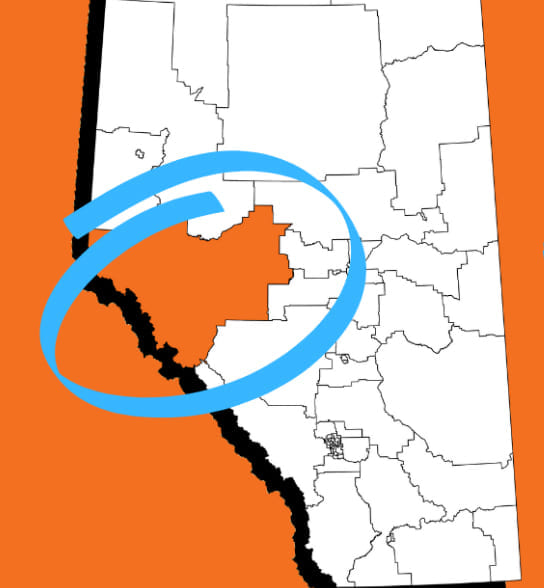 Thursday, November 10, 2022
Two West Yellowhead nominees to battle for NDP nomination
Two nominees are vying to be the NDP's candidate in West Yellowhead in the upcoming provincial election.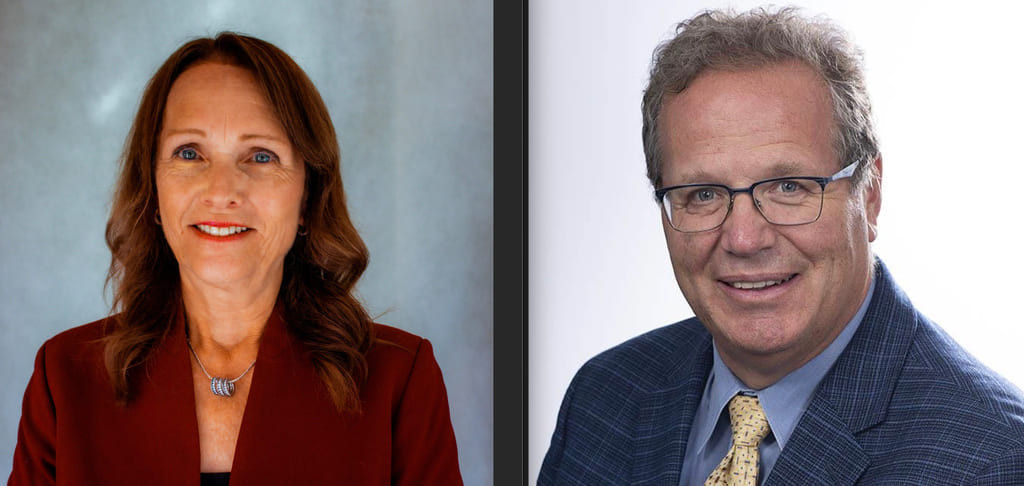 Fred Kreiner and Lavone Olson have both put their hats in the ring.
Kreiner, a retired educator who lives in Jasper, grew up in Whitecourt as the son of elected officials (his dad served as a town councillor and as the community's mayor; his mom was the chair of the school board). Kreiner taught for 11 years in Edson and another 11 in Jasper and was always very involved in his community, he said.
"That's of the things my parents brought me up with," he said. "Contributing in that way was always something I've always believed was important."
---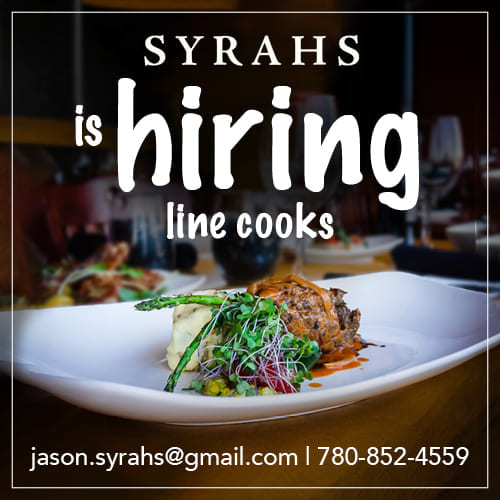 ---
Olson also has strong ties to the region. A member of the Métis nation, Olson was born in Jasper, and raised in the hamlet of Brule. She is the daughter of legendary outfitter, Tom Vinson, and from 1975-2000, together with her husband, Wald, operated Amethyst Lake Pack Trips in the Tonquin Valley. She served as a municipal councillor in Yellowhead County from 2007 to 2013 and again from 2017 to 2021.
"As a councillor you're there to serve people, you're not in it for yourself," she said. "I really enjoy working for and serving people."
Kreiner was speaking to The Jasper Local from Ottawa, where two of his four children have relocated. It disheartens him to know that young people feel they have better opportunities outside of Alberta, even if he understands their rationale.
"It isn't the everyday Albertan who has an advantage, it's big corporations," he said. "I'd like to make Alberta and West Yellowhead a place where we can keep our kids in the long term."
---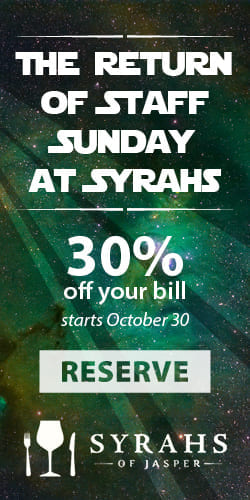 ---
Olson said her impetus for running has grown during the last four years of United Conservative Party (UCP) governance in Alberta. Cuts to education and healthcare, plus increased costs of living has made her want to fight for Alberta families.
"In the past four years the bottom has dropped out," Olson said. "And this last month has reinforced the issue that we need to get back on track."
With 40 years of experience in the field, Kreiner's area of expertise is in education. But that hasn't helped him understand the UCP's push to usher in a new K-6 curriculum.
"This curriculum has turned off the vast majority of Albertans, yet there seems to be little discussion of how it could negatively affect our future generations as we don't address the very simple, critical thinking skills that our students need today," Kreiner said.
---
---
Living in a hamlet which has roots in Alberta's coal branch, Olson understands the need for jobs in West Yellowhead communities. But those jobs shouldn't come at the expense of the environment, she said.
"I know that [NDP leader] Rachel Notley understands Alberta industries and the importance of jobs in our communities and I know there's new technologies out there that we can use to protect the environment," she said.
Kreiner, more specifically, wants to see a bigger push to move green energy forward. Instead of picking fights with other levels of government, he wants to see Alberta leverage its leadership in energy industries to make a green transition.
"Hinton has some of the best geothermic electric generation possibilities in the province. Why aren't we exploring those things in a real way and subsidizing them to the same tune as other [industries]?" Kreiner asked.
If she gets the NDP nomination, Olson will be looking to replace West Yellowhead's current MLA, Martin Long. She indicated that in terms of representing the riding, the UCP backbencher hasn't set the bar very high.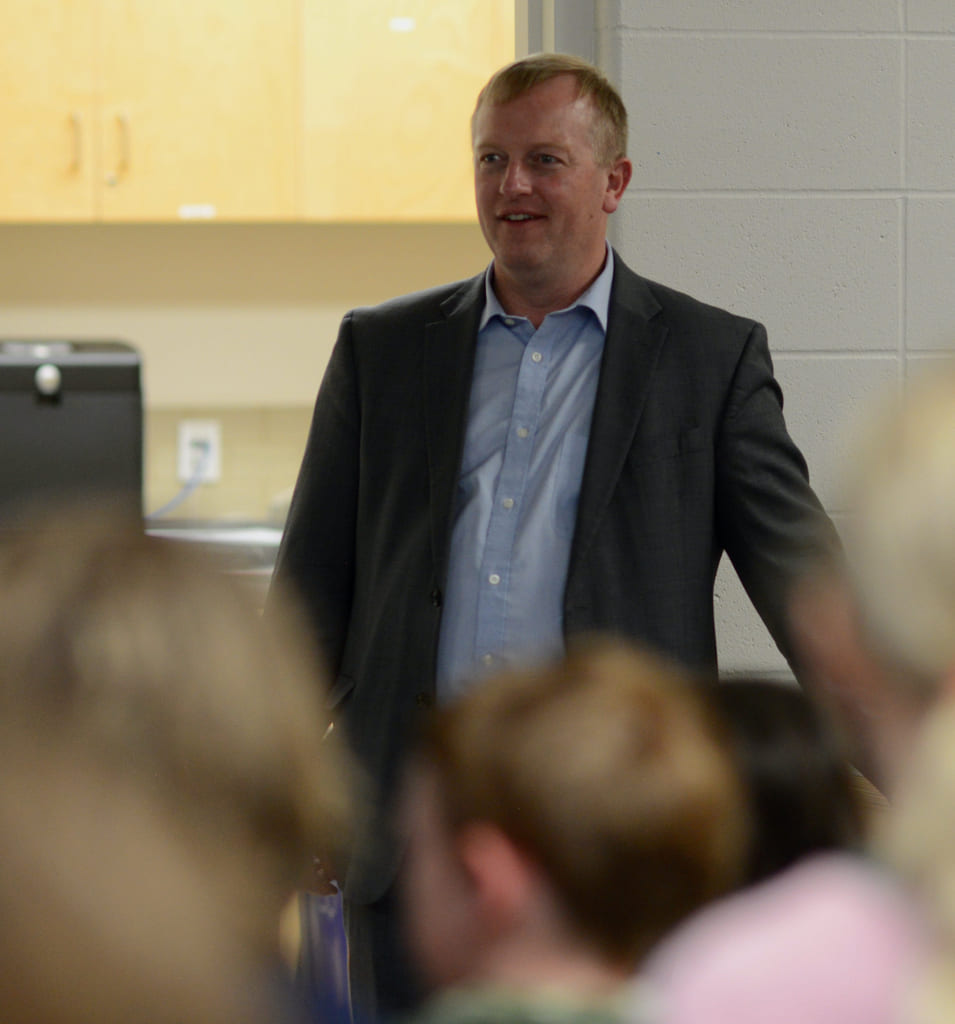 "There's nothing that he's done that I see other than showing up at a few events," Olson said.
Kreiner, for his part, has two questions for Long: How many constituents asked for the Alberta teacher's pension plan to be transferred to the Alberta Investment Management Corporation (a decision that has since been overturned); and how many calls has he had suggesting Alberta needs a new curriculum?
"I don't think there's very many," Kreiner said.
The NDP's nomination vote for West Yellowhead has been scheduled for December 7 in Edson and December 8 in Hinton. Voters must be registered with the local West Yellowhead constituency association.
---
Bob Covey // bob@thejasperlocal.com