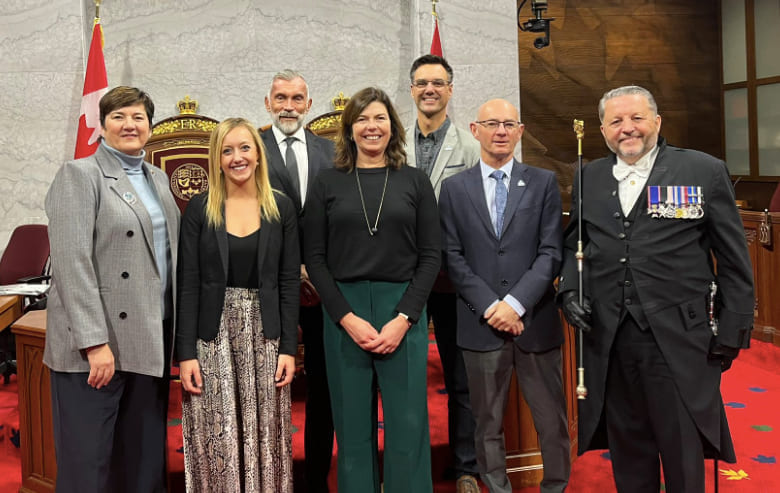 Wednesday, December 7, 2022
Canadian Senate welcomes Jasper's mayor
Jasper's top official got a warm welcome in the gallery of Canada's Upper House last month. 
Mayor Richard Ireland was part of a Rocky Mountain delegation in Ottawa on November 22 when he was introduced in the Canadian Senate as a longterm colleague and dear friend of former Banff mayor, now-Canadian Senator, Karen Sorensen.
"Few can say they've done as much as Richard has to lift up his community over the last 30-plus years," Sorensen told the members of the Red Chamber. 
Ireland was in Ottawa for the Tourism Industry Association of Canada's Tourism Congress 2022, along with Jasper's CAO, Bill Given, MLA Miranda Rosen from Banff/Kananaskis, and other tourism community delegates. It was the first time Jasper's council has sent representation to the event, which hosts national tourism industry decision-makers from both the private and public sectors. Ireland's report to Jasper municipal council on December 6 made it sound like the mission could hardly have gone better.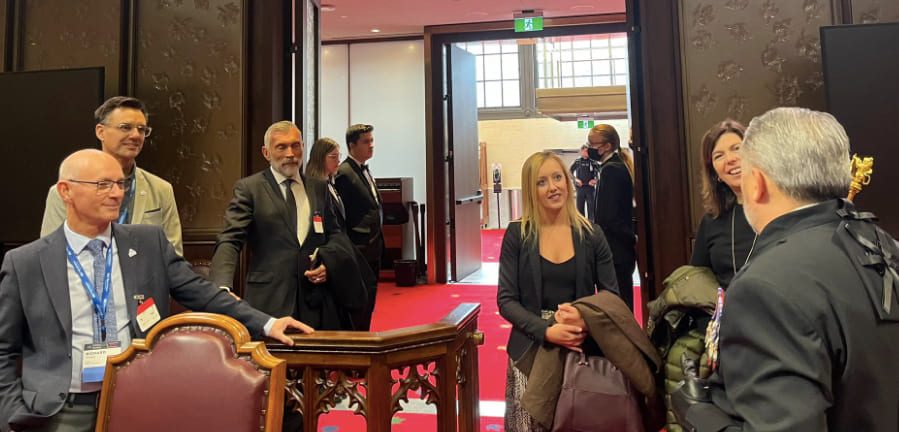 ---
---
"I wanted this opportunity—somewhat desperately—to report to council on the trip," Ireland said.
Beyond the event, in the nation's capital, Ireland and Given had the chance to meet with senior federal officials, including Parks Canada's vice president of external relations Andrew Campbell and the agency's executive director of operations, Michaela Kent, to address the transfer of land use and planning and development in Jasper.
"That has led to an opportunity to sign off on Terms of Reference or a Memorandum Of Understanding in that regard, so a really productive use of time," Ireland reported.
The rocky mountain delegation also spent considerable energy pressing the issue of tourism communities being designated as such by the province of Alberta—something Senator Sorenson is certainly on-board with, if her speech to recognize Ireland's longstanding municipal contributions was any indication.
"Jasper has flourished during his tenure," Sorensen said. "Infrastructure… investment in under-market housing opportunities…helping protect the natural environment…providing programs to integrate many new immigrants and refugees through Jasper Settlement Services…and taking an active role in advancing Truth and Reconciliation with Indigenous People…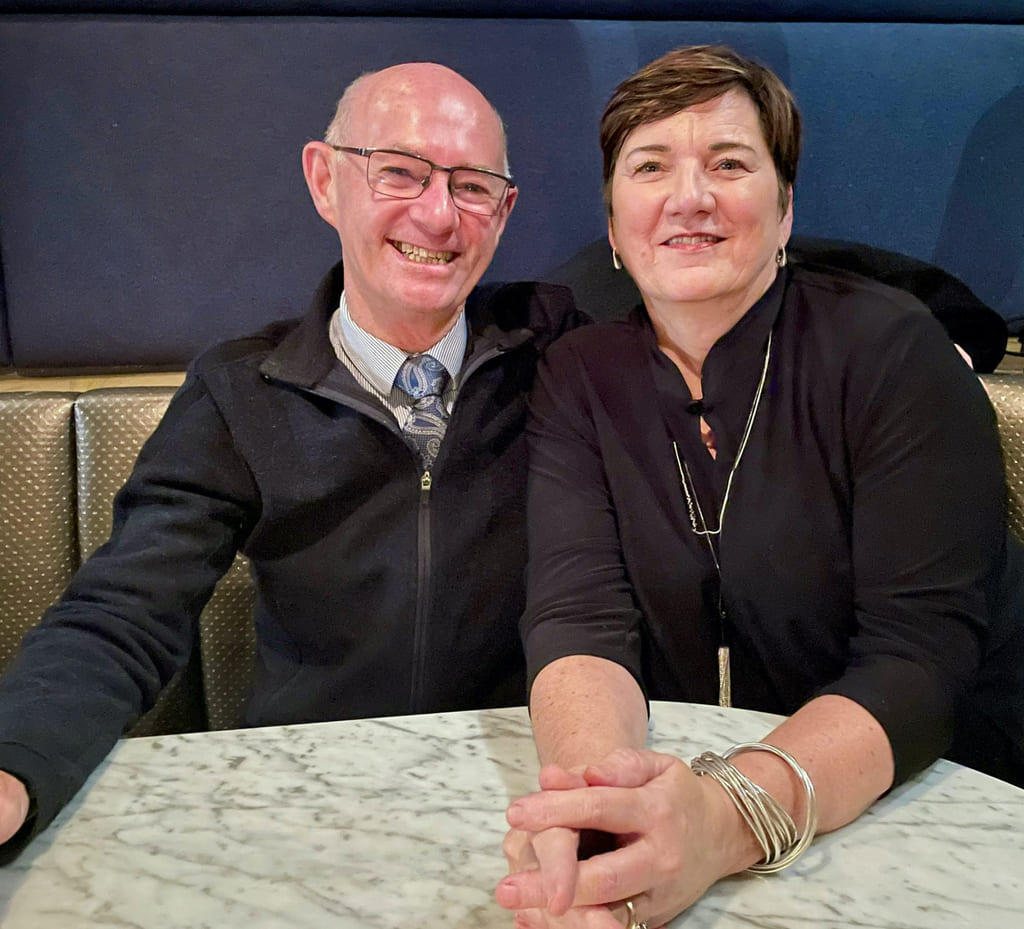 "I am delighted he continues in his role helping the Municipality of Jasper meet the challenges and the opportunities of the coming years. It is a pleasure to welcome him to the gallery."
During his three-day trip, Ireland and Given also met with Yellowhead MP Gerald Soroka and staff at Canadian Tourism Minister Randy Boissonnault's office to discuss federal initiatives that could benefit Jasper.
"Those were really productive meetings," Ireland said.  
---
Bob Covey // bob@thejasperlocal.com