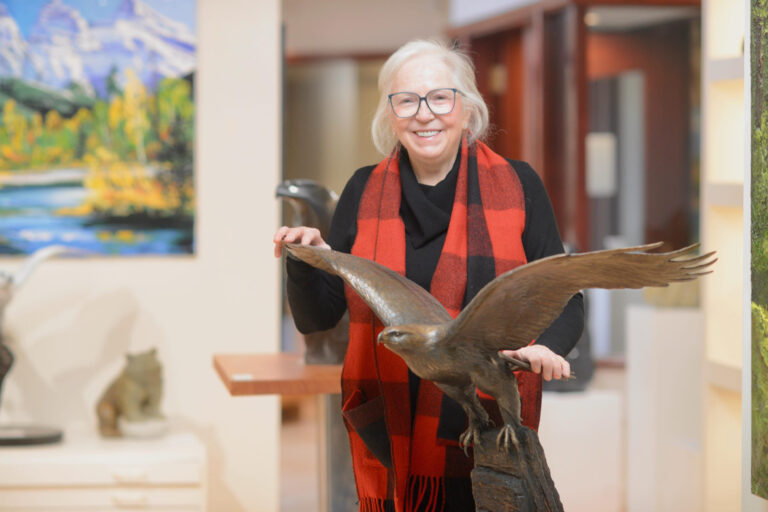 Monday, December 19, 2022
Wendy Wacko: Heart of a Promoter
With sale of Mountain Galleries, Jasper artist and filmmaker is reflecting on a life lived in art
---
As a 10-year-old girl, Wendy Wacko never struggled with what she would do when she grew up.
"I always knew I wanted to live a life in art," she said.
Some six decades later, the Jasper-based arts promoter, gallery curator, filmmaker and painter is reflecting on having done exactly that.
Her muse for said reflection? The recent sale of her beloved Mountain Galleries, a transaction that comes as the business celebrates 30 years of embracing, empowering and endorsing Canadian fine art.
For Wacko, the sale will herald a welcome change in pace after devoting her last three decades to banging the drum for Canadian artists—and by proxy, for Jasper. From the beginning, Wacko said she understood Mountain Galleries could make a contribution in promoting Jasper and the Canadian Rockies.
"We're in the business of selling memories," she said.
---
---
Wacko's own memories of getting to know Jasper take her back to her early adulthood. She was hitchhiking across western Canada, paintbrushes in tow, when she found herself waiting for a ride on a Connaught Drive curb. She had already gotten a taste of the mountain air three years earlier, while at ski racing camp in the Kootenays, so when the late Joe Couture, preeminent ski instructor and Marmot Basin booster, asked Wacko what her story was, the two made a quick connection. That following winter, in December of 1972, Wacko heeded the call of the mountains again.
"I kept hearing Joe's voice: 'come on out,'" Wacko recalled. "I left school in my last year of art school and came out west."
She never left. Not only was she fulfilling her rocky mountain dreams, but she also met her future husband, Dwain.
"We learned to cross-country ski together," she remembered.
---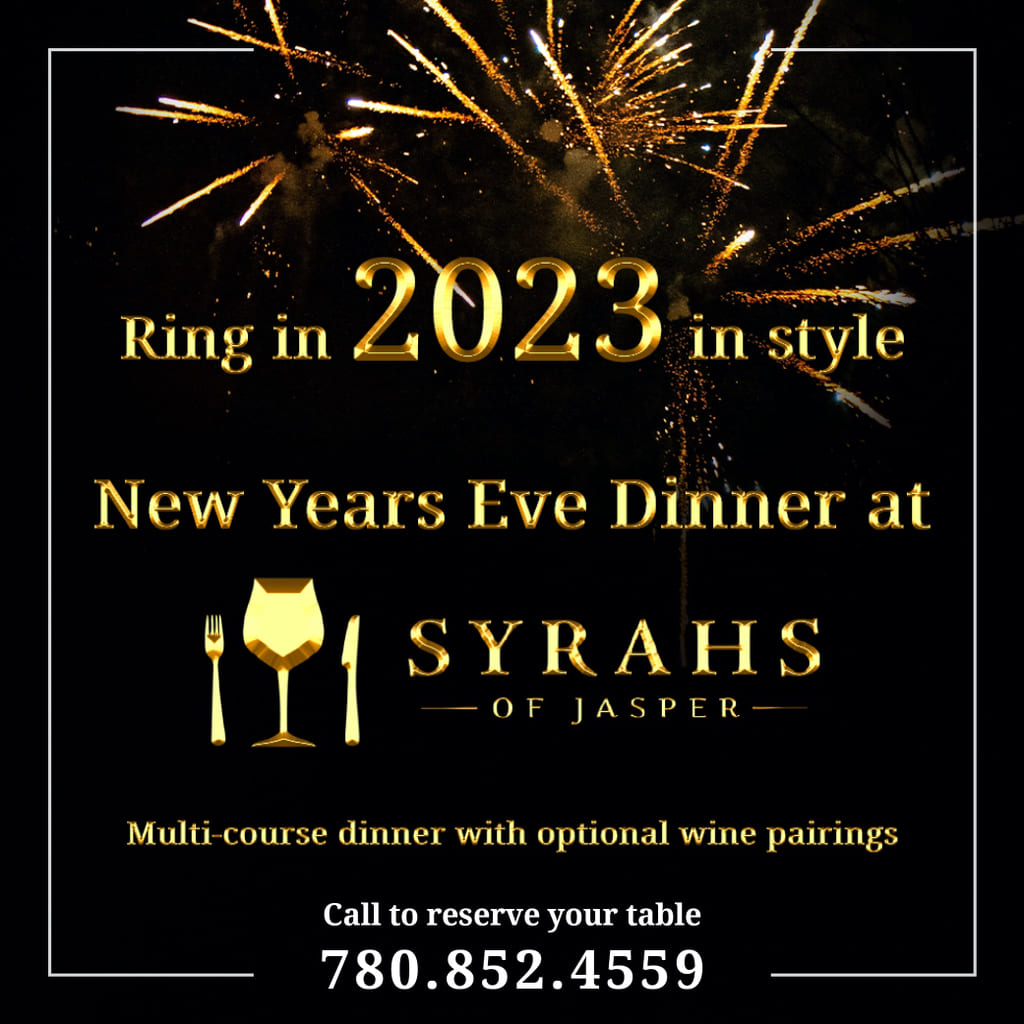 ---
While Wacko loved the mountain lifestyle, her creative itch needed to be scratched. When her boss at the restaurant where she worked part-time suggested she make a documentary film about the Canadian Rockies, Wacko recalls being intrigued.
"He planted the seed," she said.
That seed—fertilized as it was with funding from the National Film Board, the Canadian Film Development Corporation (now Telefilm) and private investors, who Wacko had a knack for rounding up—sprouted into a 52-minute rough cut for the CBC. Challenge the Canadian Rockies, Wacko Productions' first feature, was born.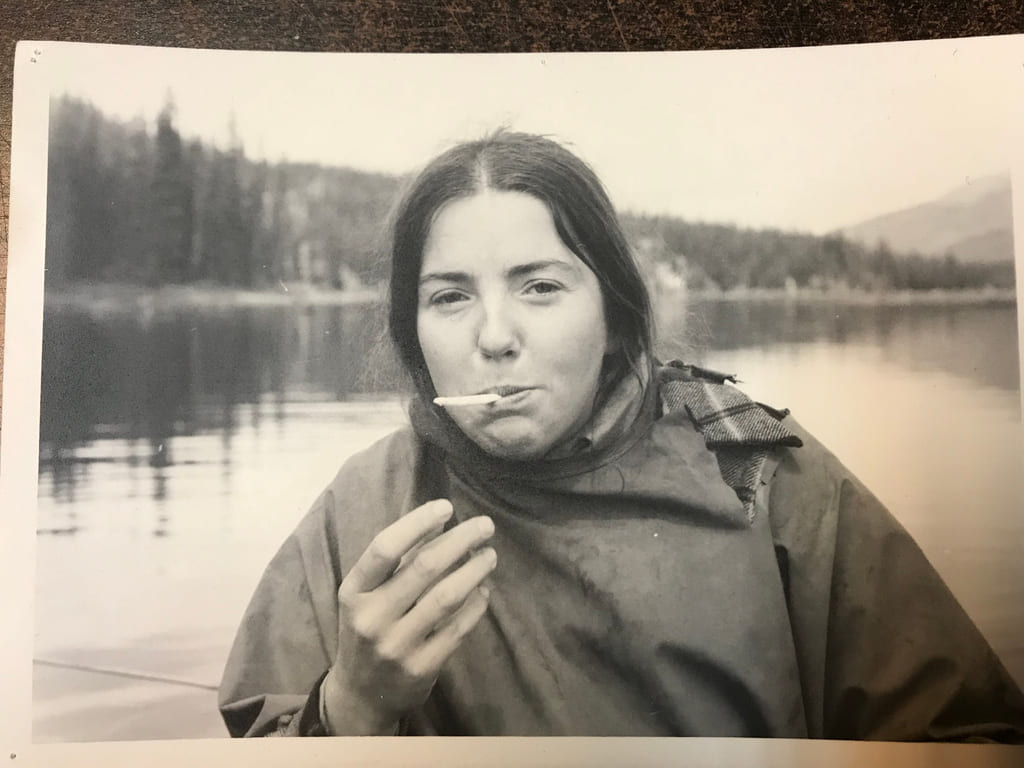 "I practically hitchhiked my way to Cannes [Film Festival] to show it," Wacko laughed.
That was in 1981. In subsequent years, Wacko Productions would create The Climb—the story of Herman Boule's incredible, independent ascent of Pakistan's Nanga-Parbar—Strikers Mountain—an action/drama based loosely on Rockies ski pioneer Hans Gmoser and starring Canadian actor Leslie Nielsen—and Golden Fiddles—an award-winning miniseries that Wacko likened to the Australian version of Anne of Green Gables.
"I was determined to produce programming that had a message and had a purpose," she said.
In that sense, Wacko's opus, arguably, was her CBC-licensed feature documentary, Doris McCarthy: Heart of a Painter. Wacko had a longstanding relationship with McCarthy, who has been described as "the link in the chain" to Canada's famed Group of Seven landscape artists. Having first met her in 1969 at art school in Toronto, McCarthy became not only a mentor to Wacko, but a friend and travel companion. They painted together until McCarthy was 95-years-old.
"Her large-scale landscapes are so well composed. She was incredibly intelligent and she was so focused on her work," Wacko said. "Yet she painted from her soul."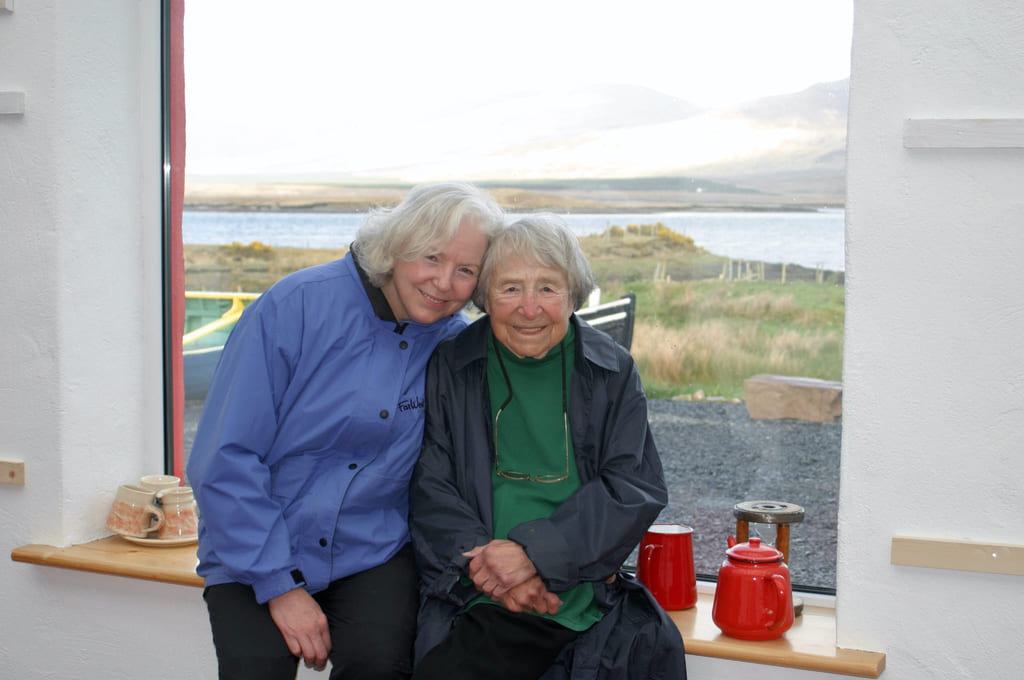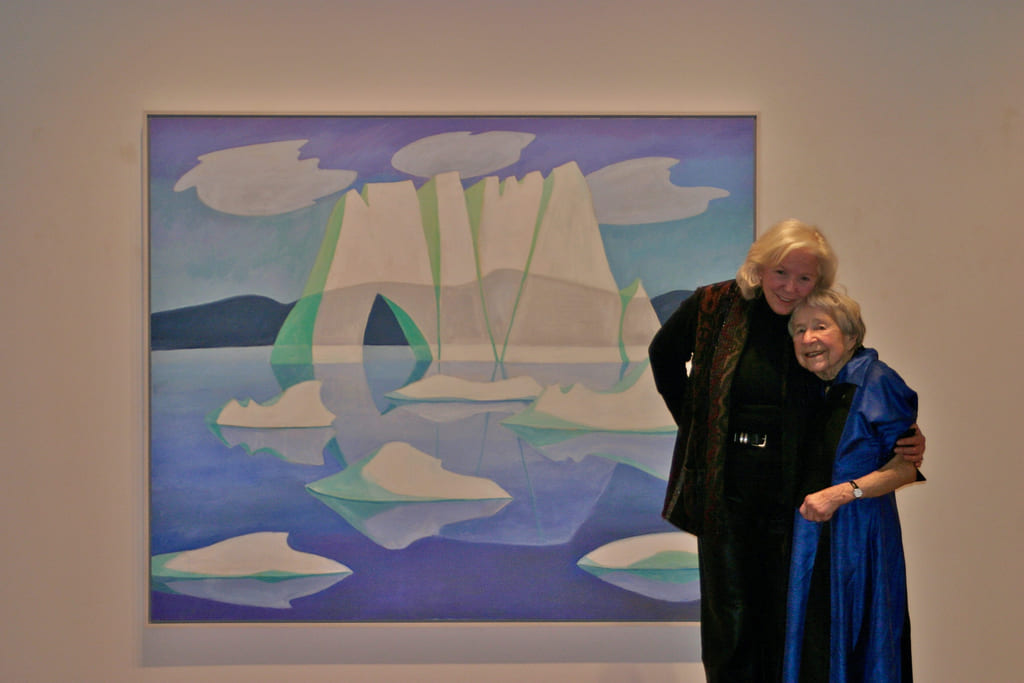 To help cement McCarthy's legacy, this past April, Wacko donated 400 of the more than 650 pieces of McCarthy's art she purchased in 2019 to the University of Toronto's Doris McCarthy Gallery. Independently appraised at $4.8 million in 2020, it is a collection which includes paintings, drawings, hand-pulled prints and engravings. Wacko is proud to help bring more attention to such an important, focused and energetic Canadian artist.
"She would get up at 5 a.m. to clean brushes, pack a lunch, was on location by 8:30 and didn't come back until 4:30," Wacko said. "She taught me a work ethic."
That work ethic would inspire Wacko's own endeavours, including her film projects; however, in 1991 she had to clear her normally-intense production schedule to care for her mother, who had fallen ill. Serendipitously ("accidentally," Wacko says), another door opened. Jasper Originals, the art gallery at the Jasper Park Lodge, was for sale. With Wacko's fine art pedigree and networking skills, it seemed like a natural fit.
"I realized I could put together a stable of artists," she said.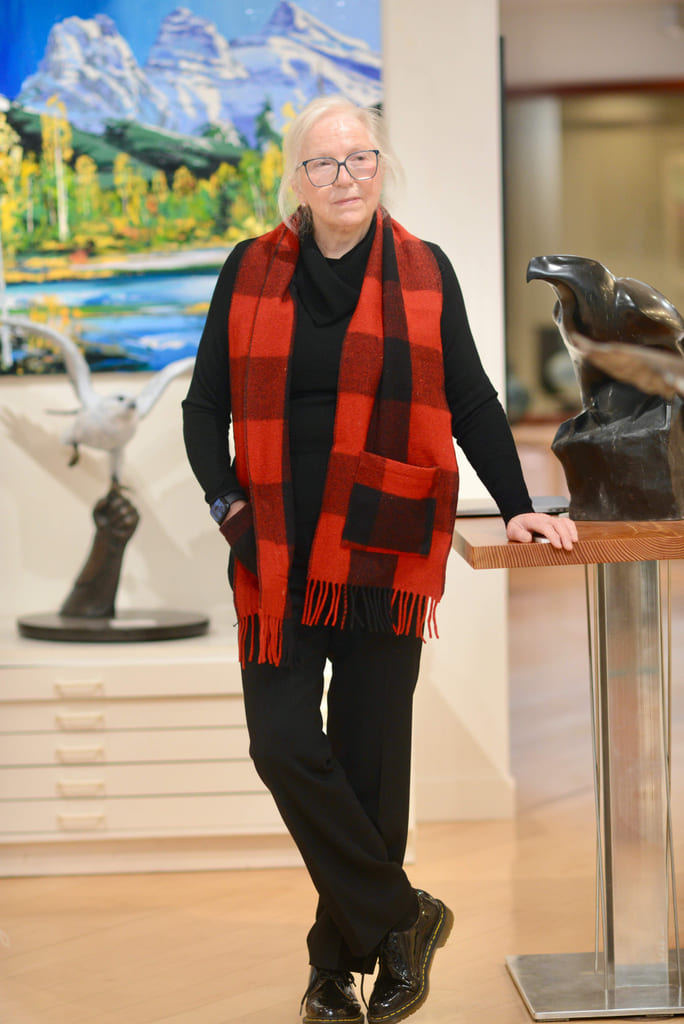 And so she got to work. Commissioning now-renowned landscape artists such as Jim Vest and Jerry Heine, Wacko opened Mountain Galleries on December 1, 1992. Three decades and three expansions (Whistler, Banff and Stratford, Ontario) later, she's helped sell tens of thousands of paintings to collectors all over the world. It was destination marketing before the term was ever part of the tourism-industry lexicon.
"We can spend all the money we want promoting Jasper, but I don't think anything's more powerful than a piece of art hanging in the home of an influential person," she said.
That belief persists, despite the technological sea-changes in how art is shared and viewed. Social media has massive reach, but Wacko says it devalues artists' work. She is adamant that partnering with galleries is still the best way to make a career in fine art.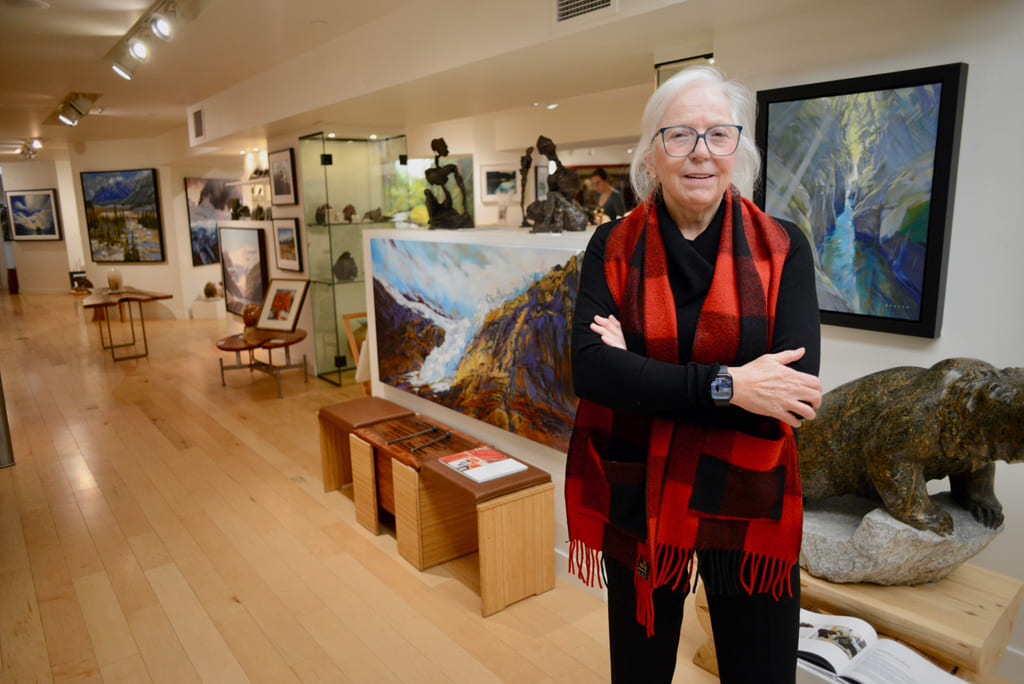 "I think it's great for artists to have Instagram, etc., but these platforms should drive people to the gallery," she said.
Wacko has more advice for budding artists as the sun sets on her career as a gallery owner: put in the time, and paint what you love.
"You have to put in a minimum of 20 hours a week swinging a brush," she says. "You want to find your own voice."
---
---
These days, her own artistic voice is revealed, Wacko says, by "painting her brains out" and embracing new challenges…learning the ukulele, for one, but also the challenge of helping transition Mountain Galleries to its new owners, Steve Wallace and Tara Wolters, art dealers and consultants who operate Whistler Contemporary Gallery. In a statement, Wallace said when their company was presented with the chance to continue Mountain Galleries' tradition of representing fine emerging and established Canadian artists, they couldn't pass it up.
"We believe we can build on that by attracting even more premiere emerging Canadian artists…and offer more access to a broader market," they said.
One of those premiere, emerging Canadian artists is Jasper's own Pascale Robinson. The 21-year-old recently graduated with her Bachelor of Fine Art and Design from the UofA. Some of her large-scale alpine landscapes are featured alongside Mountain Galleries' immaculate carvings and its carefully-curated Inuit collection.
"She has really embraced the high-country," Wacko said of Robinson's work. "She has worked so hard."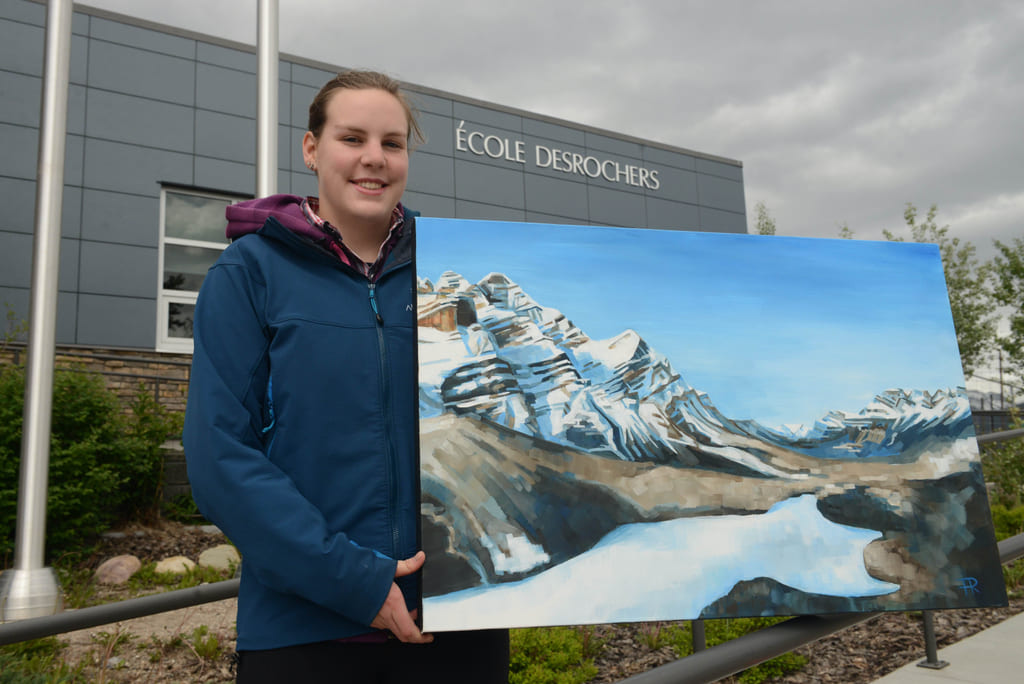 Before the sale, Wacko had made room in her studio so Robinson could continue to paint as a Mountain Galleries feature artist. Wacko is pleased that arrangement will continue; moreover, the new owners are committing to exhibiting the work of fellow Jasper artists Greg Deagle and Jacqueline de Grave.
"That's really important to me," Wacko said. 
As she hands over the keys 30 years after she first inherited them, Wacko says she is most proud of Mountain Galleries' support of Canadian artists, as well as the business' philanthropic commitments to local, provincial and national charities. And although she has an answer at-the-ready when asked about working in such different artistic disciplines throughout her career ("whether film or literature, painting, sculpture or poetry, they all have the same principals of harmony, texture, composition and design"), the mantra Wacko is trying to live right now is much more simple: focus on the positive and live each day with purpose.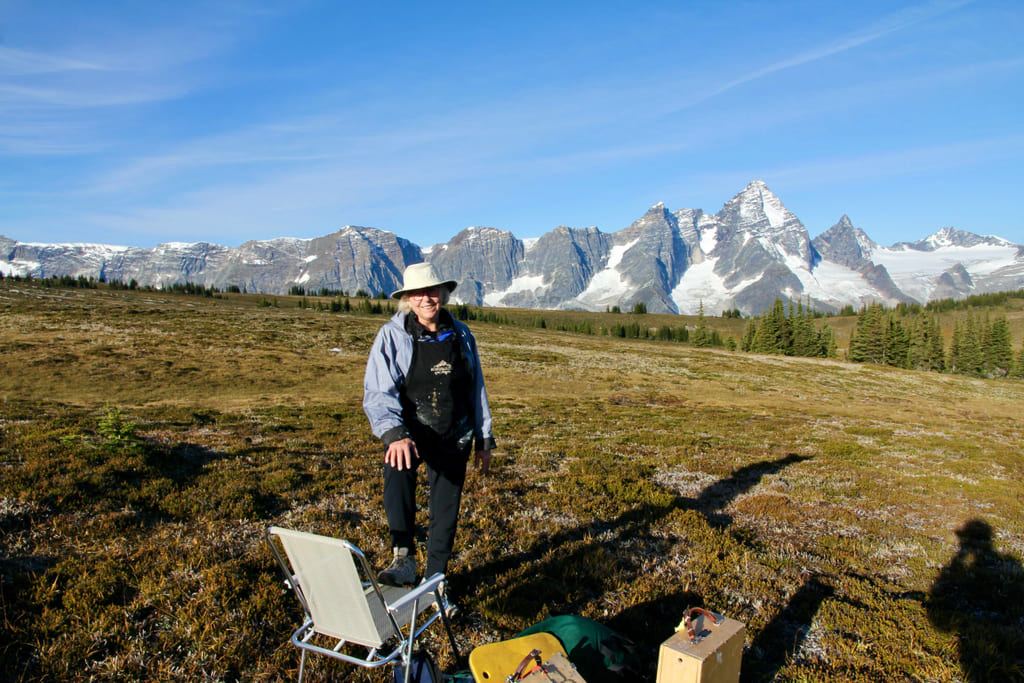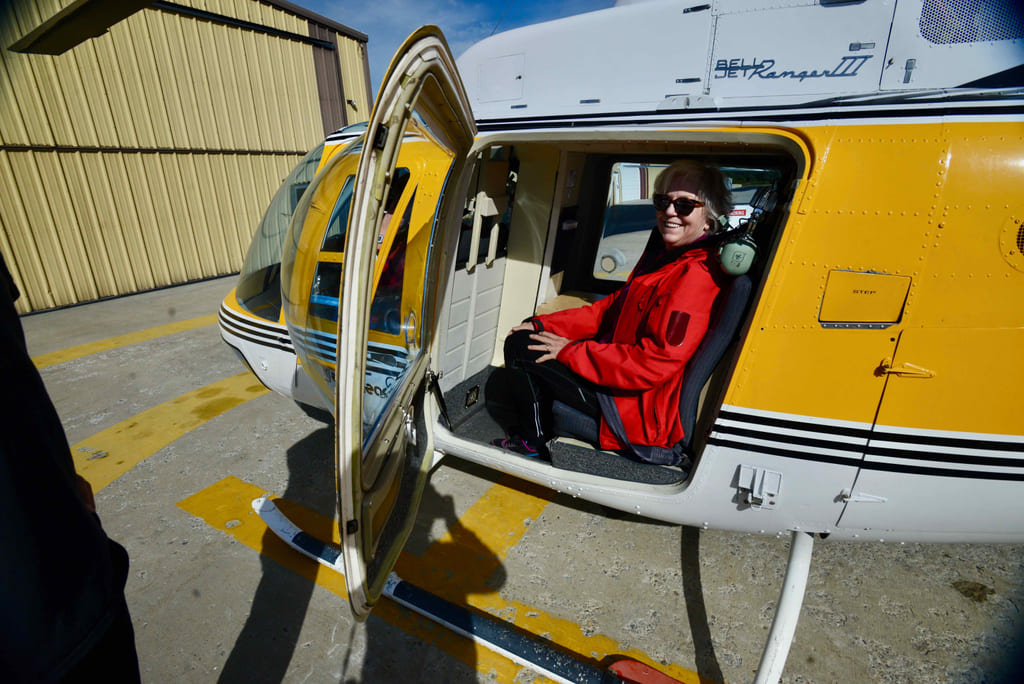 "That's how I'm trying to live right now," she said. "By being aware of the importance of learning."
In other words, with the heart of a painter.
---
Bob Covey // bob@thejasperlocal.com