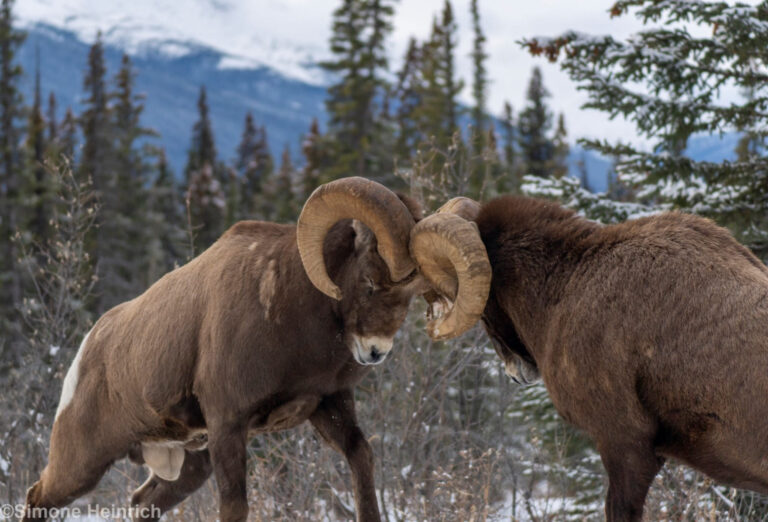 Wednesday, January 4, 2023
Ramming our way into 2023
The bighorn sheep is Alberta's official mammal, and when you're in Jasper National Park, they're one of a handful of species that you can dependably spot.
Typically, visitors see bighorns on the side of the road, where they congregate in several well-known locations to lap up minerals found in road salt.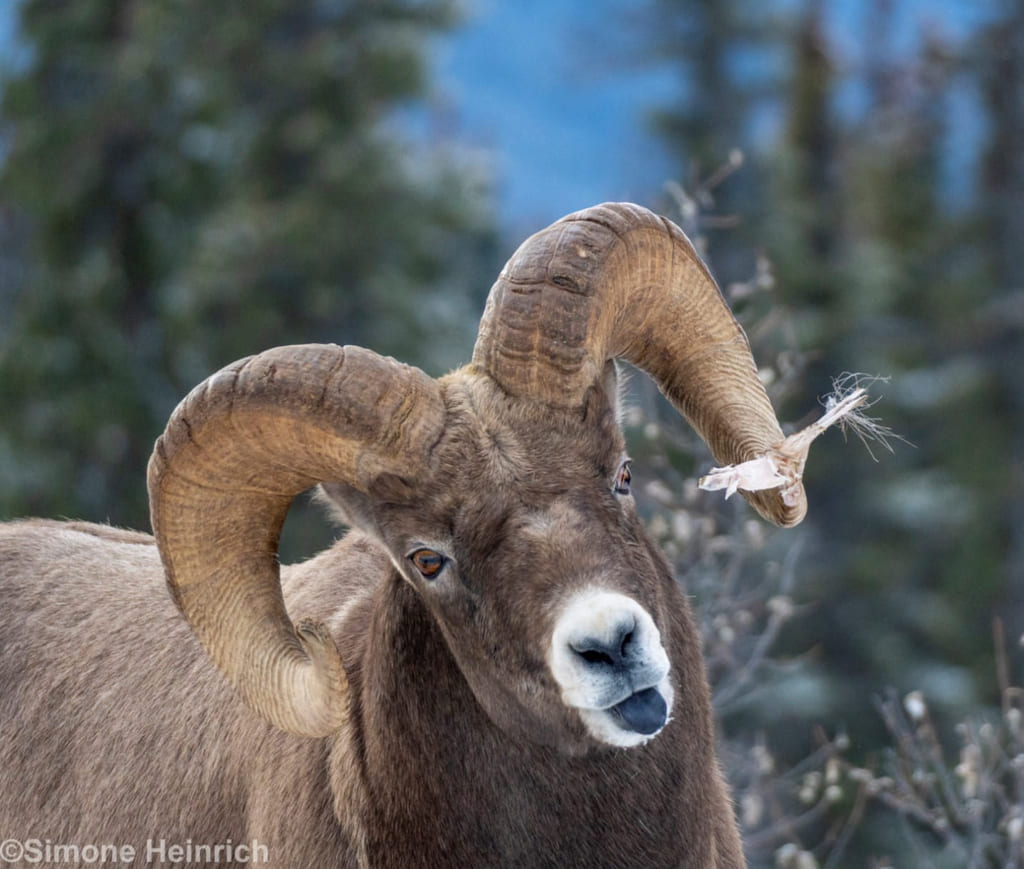 Bighorn males are called rams, and recently, Jasper Local wildlife photographer Simone Heinrich spent some time watching two individuals doing just that—ramming into each other. Both ewes and rams engage in the petty pushing and bumping to maintain the herd's pecking order, according to Ben Gadd's Handbook of the Canadian Rockies. However, during the rut, which begins in early November and runs through most of December, the rams engage in all-out fights.
---
---
These feisty combatants took their head-butting it to a new level, literally, when one of them scaled the cliffs above the road. Heinrich watched the entertaining encounter in awe.
"It's amazing how agile they are on the rocks and considering the impact of their collisions, they somehow don't fall," she said.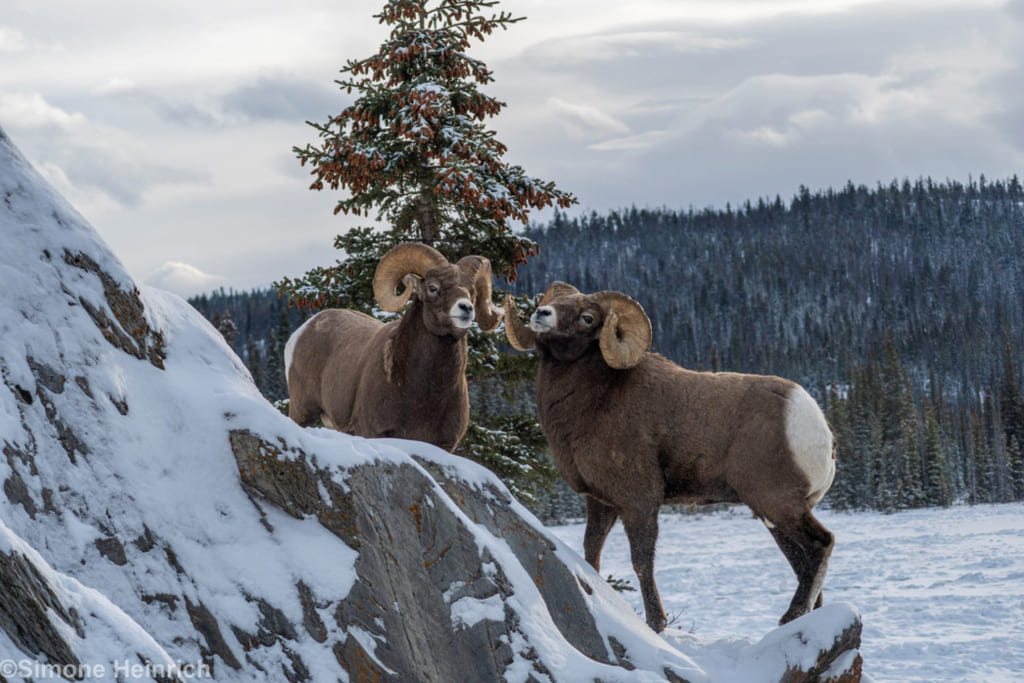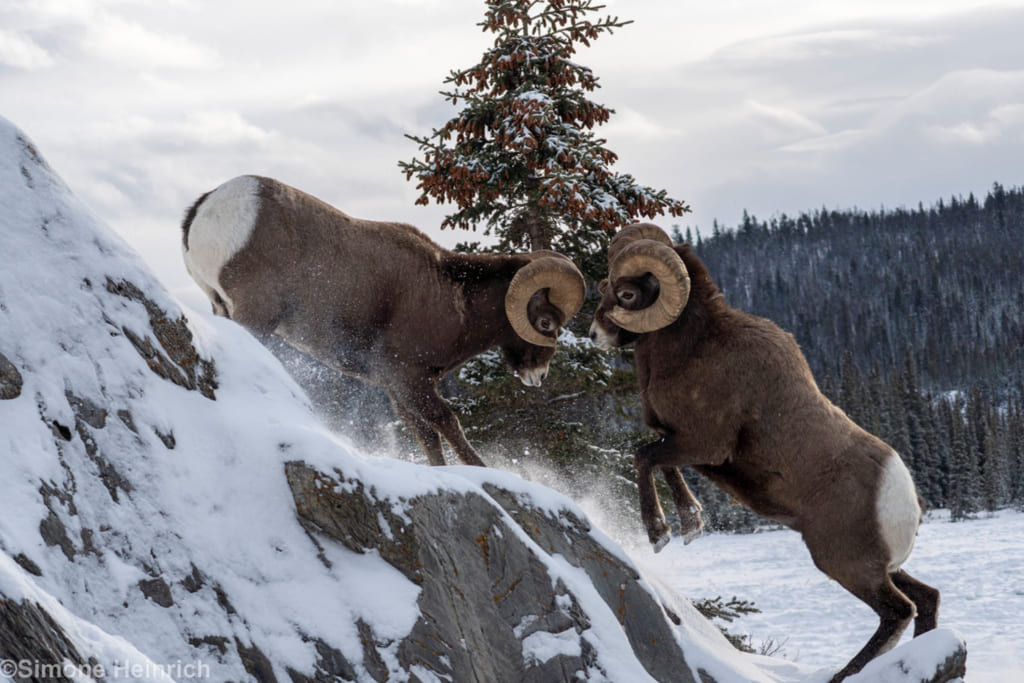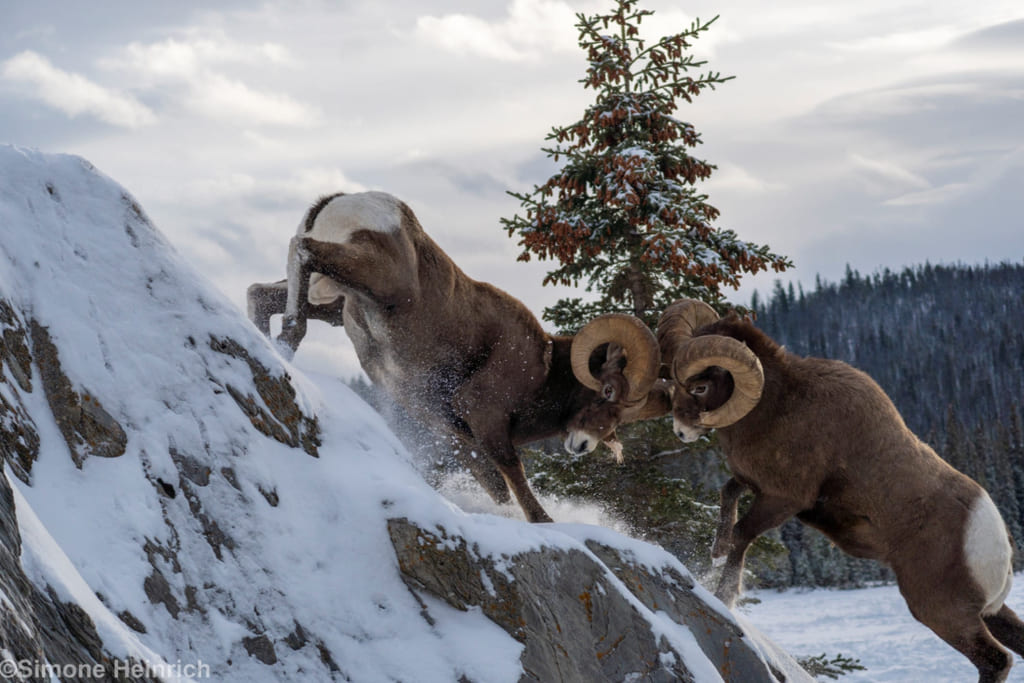 Gadd notes that these sheep can continue this violent ritual for hours—up to 25 hours at a stretch, in fact—until one gives up and is chased off.
Rams weigh up to 125 kg (275 pounds) and their horns, which often spiral nearly 360-degrees—can weigh up to 15 kgs (+30 lbs). These are true horns, which grow continuously from birth and are not shed and regrown annually as the antlers of the deer family are. Thankfully, bighorns hardly ever charge humans, but the species gets touchy during he rut and it's wise to keep well out of the way, Gadd notes.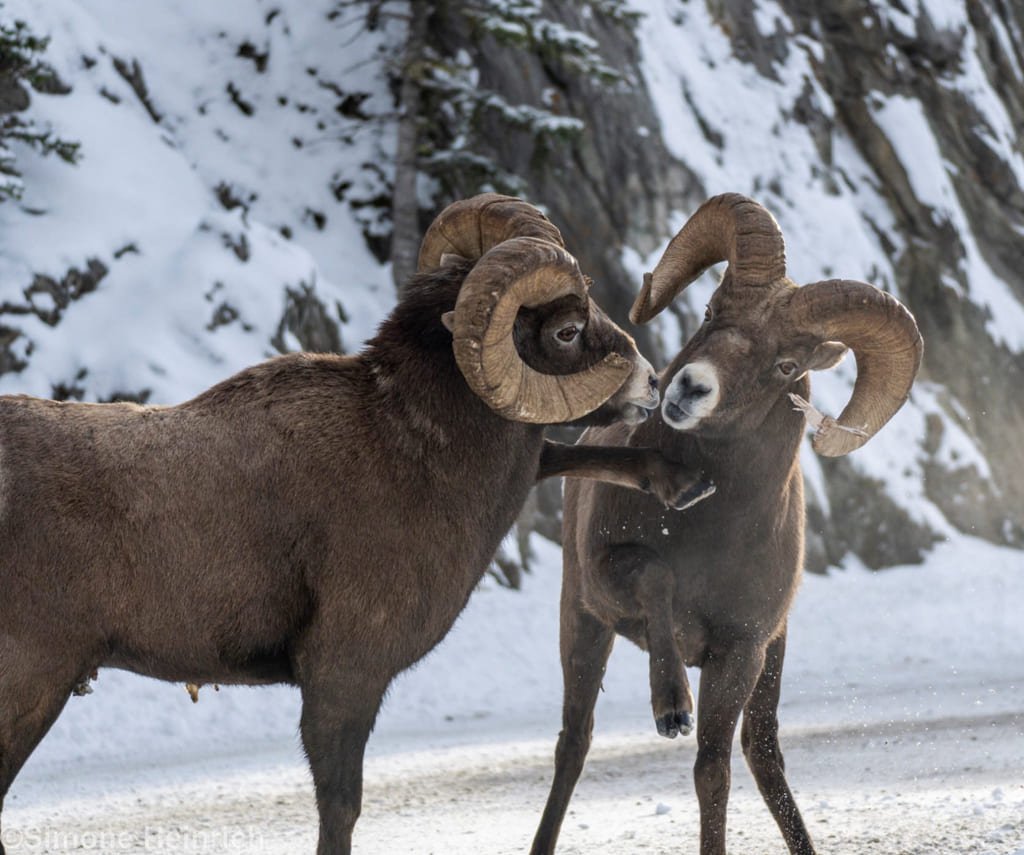 If you do want to see bighorns in Jasper from the safety of your vehicle, good places can be found along Highway 16, including the Morro Slabs, at Miette Hot Springs (during the summer) and at the Mount Kitchener and Tangle Falls viewpoints along the Icefields Parkway, just north of the Columbia Icefield. 
---