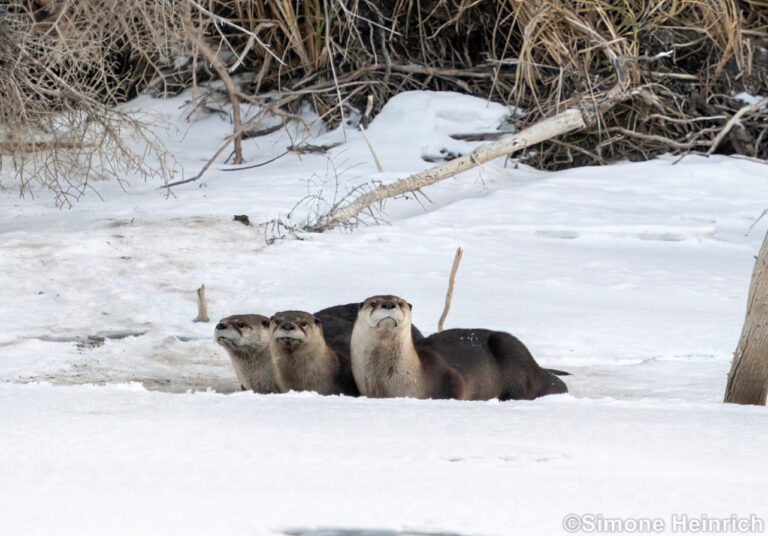 Tuesday, January 10, 2023
Otters who slide together, stay together
Simone Heinrich remembers the first time she saw river otters in Jasper National Park.
"I was just amazed at how playful they are. They are so fun to watch, sliding around on their bellies, chasing each other around and moving in and out of the water with such ease," the wildlife photographer said.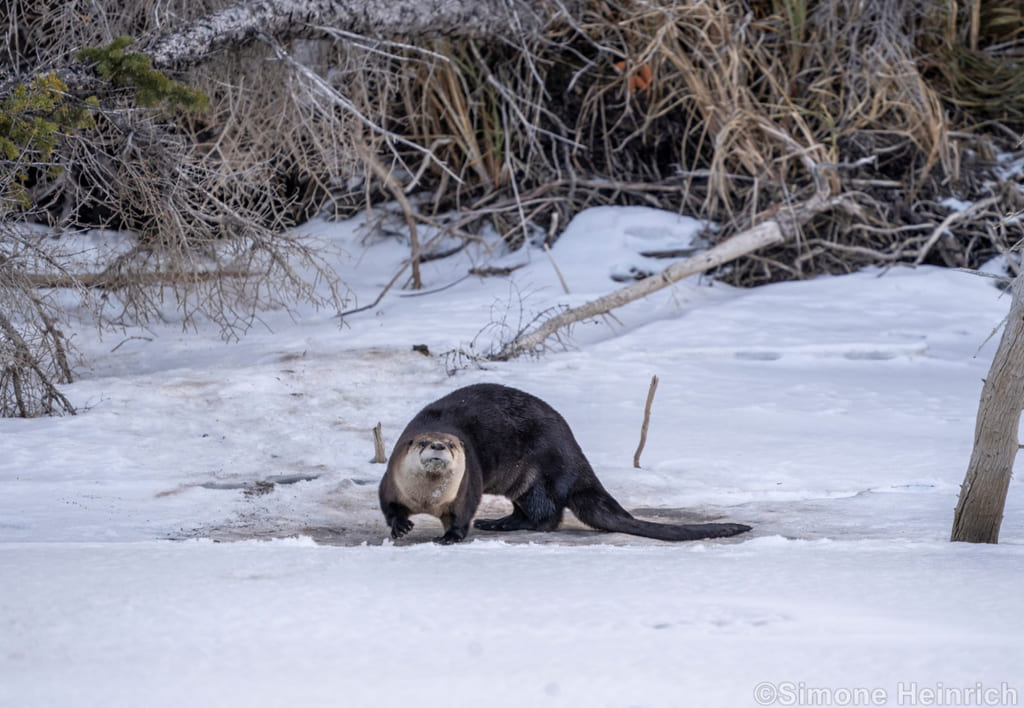 Author and naturalist Ben Gadd suggests that otters are famous for their love of sliding. As he writes in his 1995 tome, Handbook of the Canadian Rockies: "[sliding] seems to be part locomotion and part play. They like to enter the water by flopping down well-used muddy runs, and they play on grassy banks or muddy slopes, tobogganing over and over."
In winter, otters have a unique way of travelling on snow: "they alternately run a few steps and then slide six-to-eight metres on their tummies," Gadd said.
---
---
That's sort of what Heinrich saw on the first day of 2023. While driving near the Athabasca River, she spotted an unusual brown patch across the riverbank. As an avid—but responsible—wildlife watcher in Jasper, she found a safe spot to turn around, pull over and put her zoom lens on. Looking through her camera, the brown patch was suddenly three little brown patches, huddled together.
"To my excitement I could see three otters curled up together," she said. "They were half-snoozing but wiggling around occasionally, so I decided to hang out for a bit."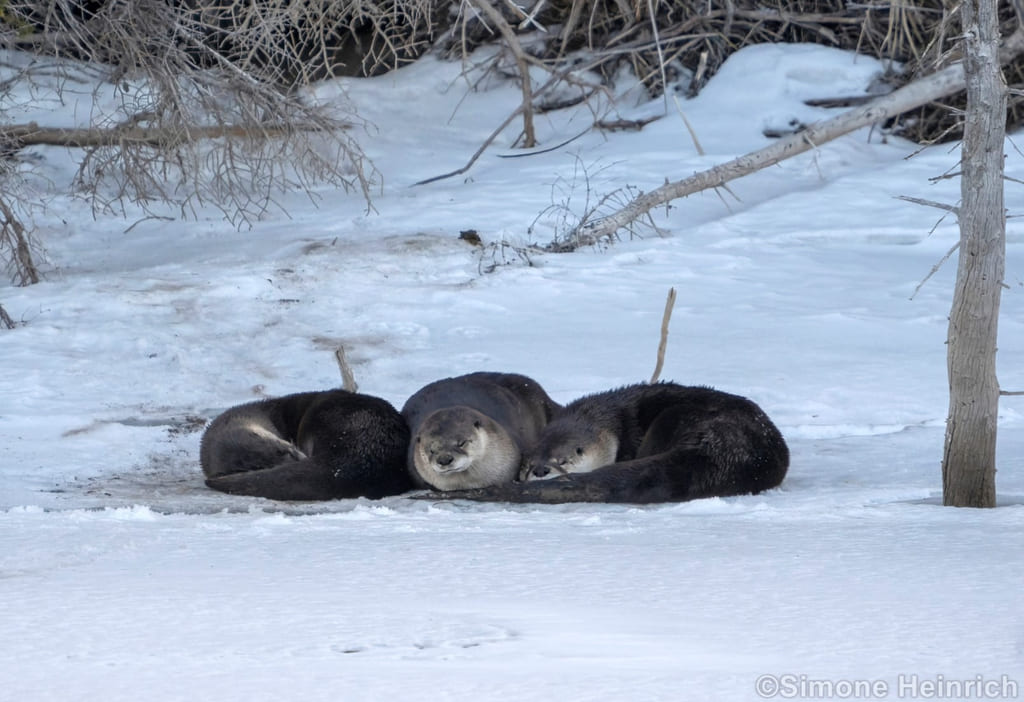 River otters eat mainly fish, Gadd tells Handbook readers, but they also will hunt muskrats, small rodents, amphibians and insects; they also take young or enfeebled beavers.
"Like sea otters, they often float on their backs while dining," Gadd notes.
Otters don't hibernate, but during cold snaps they stay in their dens. Simone spotted these three not long after Alberta's December deep freeze relented. Fortunately for her, the otters riled themselves for a few snaps.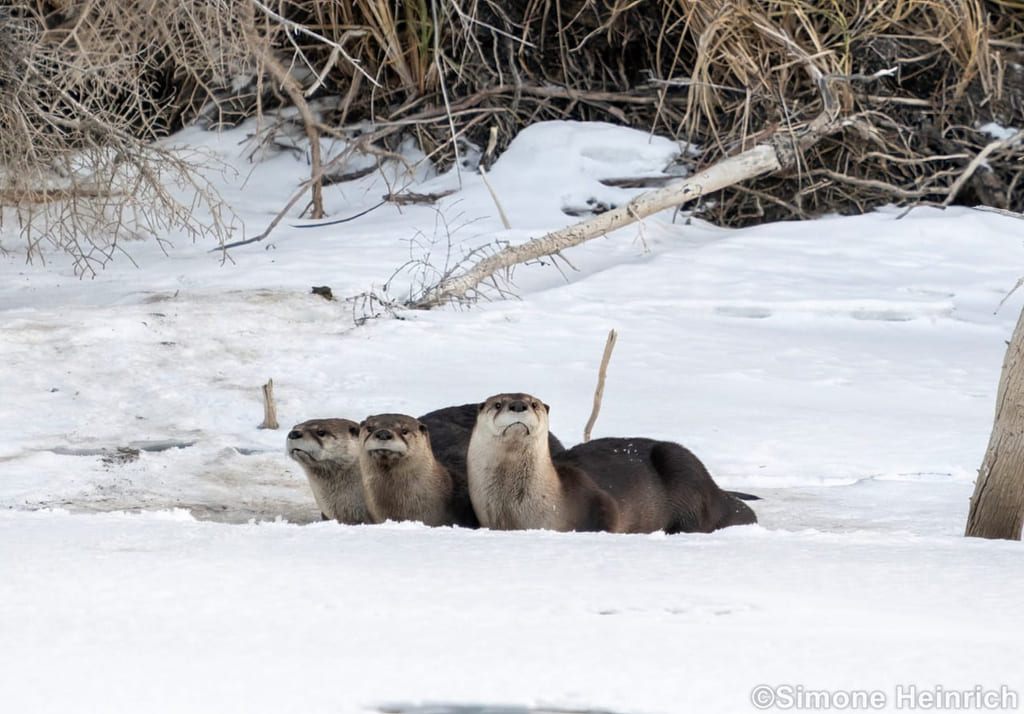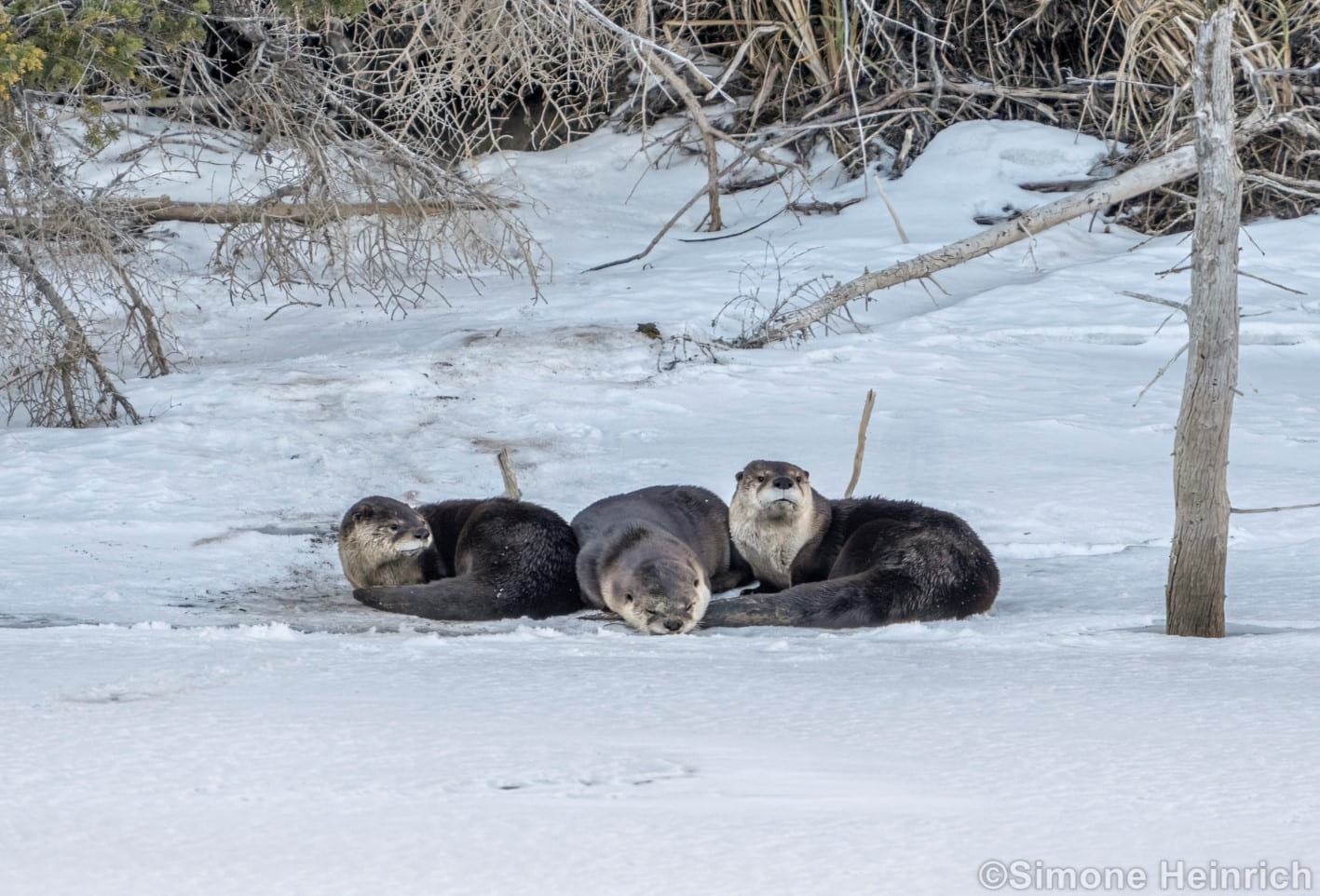 "After a little while they started moving around, grooming each other, sliding back and forth and eventually sliding into the water and moving out of sight."
The family unit is a rarity in the "lonely, blood-and-guts world of the weasels, and they stay together a long time," said Gadd, the former Jasperite who also penned Raven's End.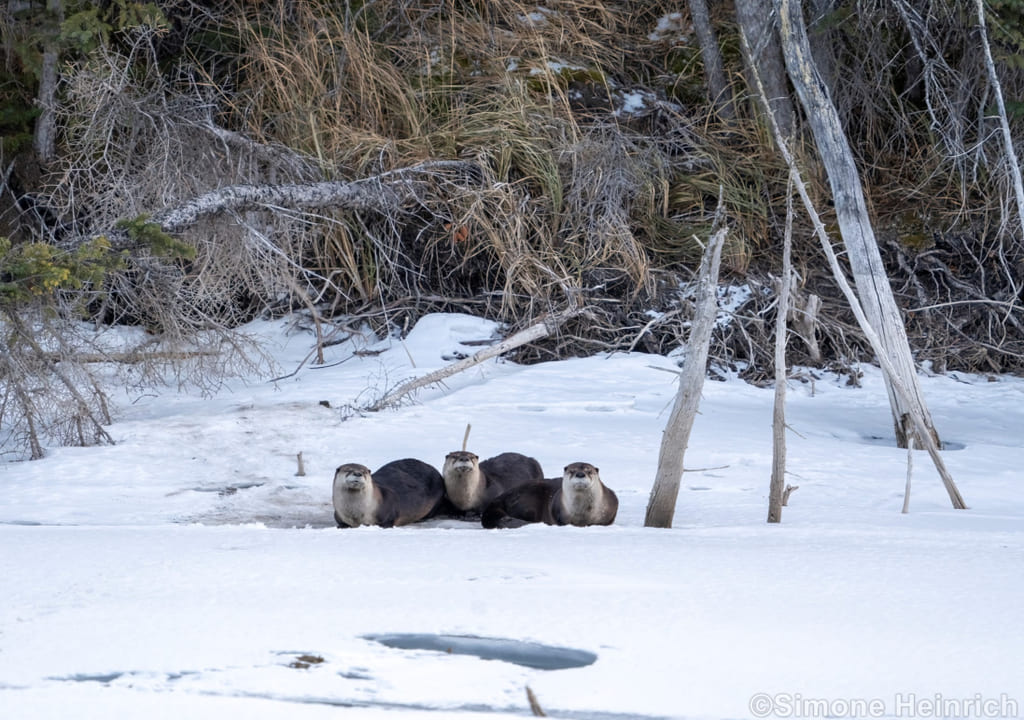 "Otter families are close."
---
Bob Covey // info@thejasperlocal.com