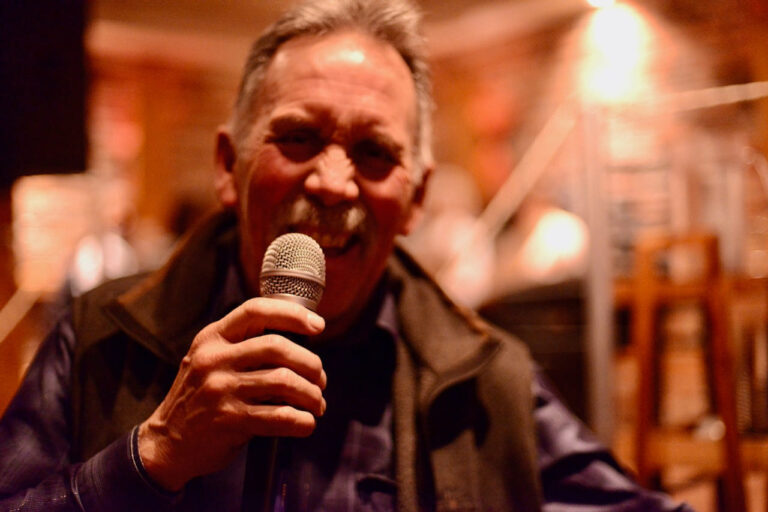 Wednesday, February 22, 2023
Storytelling Night brings big bucks for early ed
Nearly 120 Jasper residents gathered around the proverbial campfire to hear tales of triumph, tragedy, wildlife and wonder Tuesday night.
On February 21 the Downstream Bar hosted Once Upon A Time, Stories from Jasper Story Tellers, a much-appreciated return-to-regular-programming for the Friends of Jasper Childcare Society and the parents and board members who have had to put their annual fundraiser on ice since March of 2020.
Through ticket sales, a superabundant silent auction, and a donated portion of the Downstream's evening's earnings, the event helps support programming and equipment purchases adjacent to the top-tier early education provided by caregivers and educators at Jasper's Wildflowers Childcare Centre. After the last speaker's mic was dropped, nearly $6,000 was brought in to help fund extra curricular programming (music, gymnastics, etc) and larger projects such as yard improvements.
"The night surpassed our expectations and we are looking forward to doing it again next year," said Lisa Daniels, Childcare Services Manager.
Ripping the band-aid off, so to speak, relatively recent-Jasperite, Janelle Verbruggen, led off the storytelling by regaling the crowd of her experiences as a detection aid for Alberta Wildfire. Verbruggen's talk centred around stories of being the only sounding board available to various lonely Fire Tower Lookouts in Alberta. Anecdotes of sunflower-seed-addicted squirrels, over-enthusiastic surveillance techniques and having to bear witness to the sounds of a passionate reunion by two past-their-primers while bunked up together in an echo-prone dormitory, had the audience variously crying and cringing with laughter.
"No one told me there was another place to stay," Verbruggen lamented.
---
---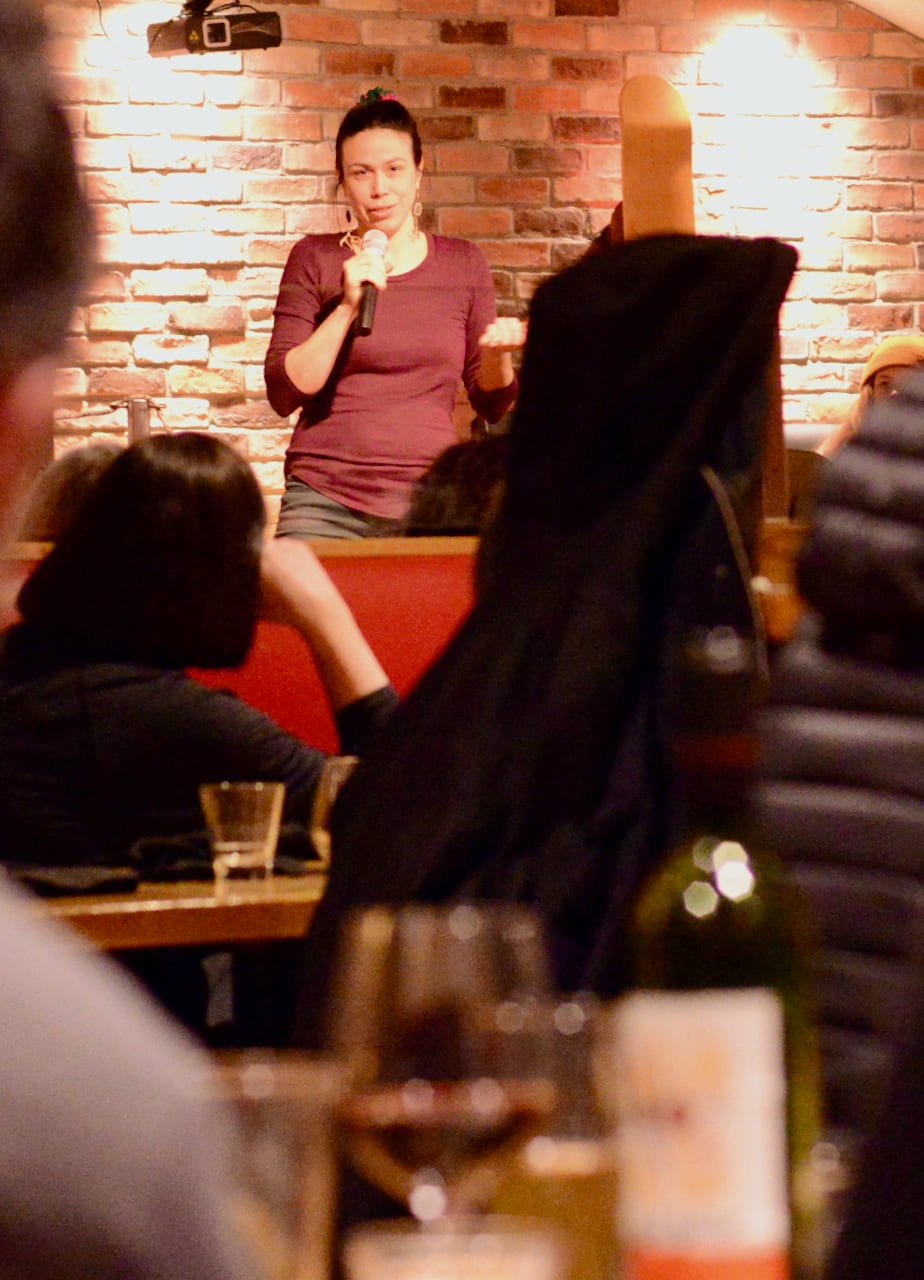 Born-and-raised Jasper local, Theresa Westhaver, was up next. Rather than share her experiences as Jasper National Park's Indigenous Liaison Officer or discuss how Rockies' glaciers geomorphology is rapidly changing, Westhaver took a page from the book of the first storyteller she ever knew: her pops. As a young girl, Theresa's bedtime stories included tales of bears and the antics they got up to in Jasper's alleyways and backyards (this was before the introduction of bear-proof garbage bins). In homage to her former warden father, then, Theresa relayed nerve-wracking run-ins with not just badly-behaving bears, but the nude German tourists, "crusty-hearted" colleagues and fellow "bear jammers" with whom she shared those encounters.
---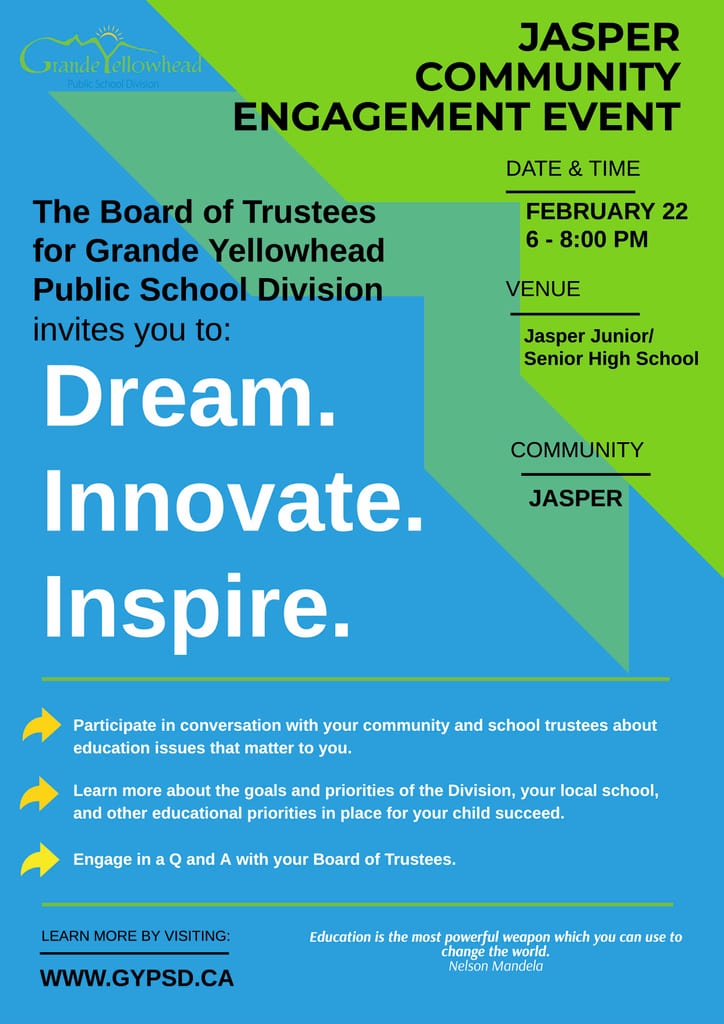 ---
Bearded bard, Jasper's John Strugnell, set the scene for his story in a dilapidated township of Halifax. In stilted staccato and mixing a motel pool's-worth of hyperbole with a dash or 10 of punctuated profanity, Strugnell waxed unsentimentally of 90s family dynamics and barely keeping life on the rails—even when being chased down by a locomotive.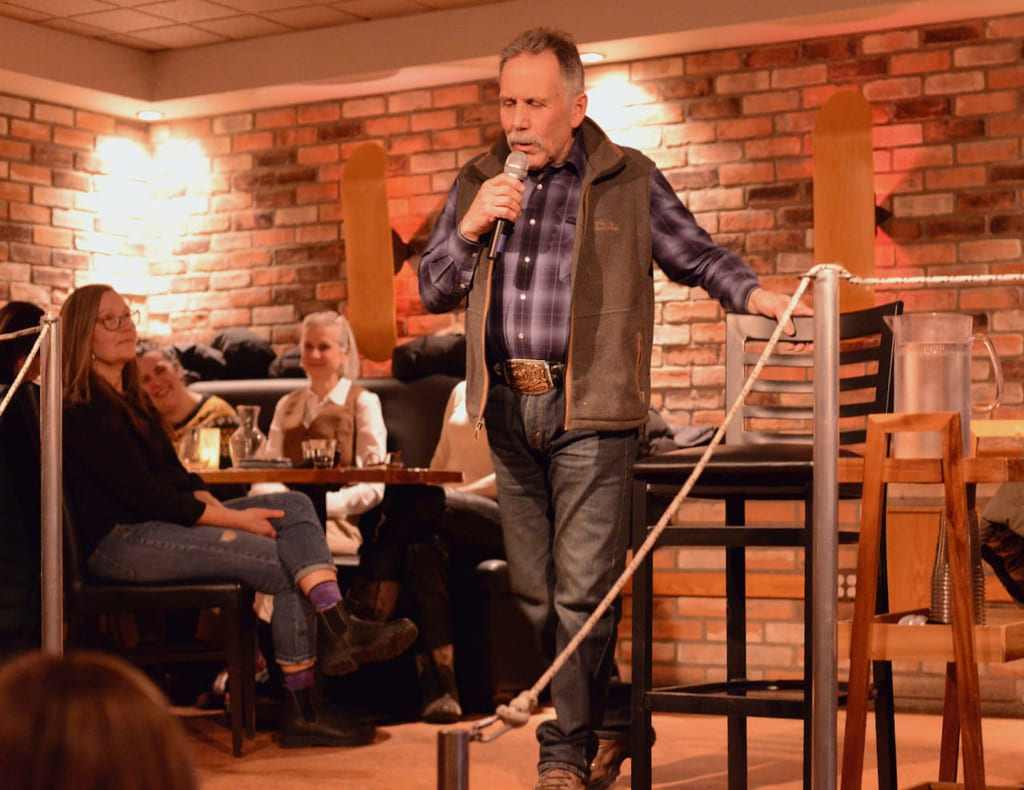 Mark Deagle, whose roots run deeper than the Athabasca River in this region, spoke next. Like the contentious game trapper whose exploits he explained, Deagle snared his audience with cunning and wit. Deagle's long memory expounded on past park management policies when it came to predator and prey dynamics; his life and career lived off the land has allowed him to learn from some of the most colourful characters on the Rockies' eastern slopes. Although he suggested his reports would be tamer than the night's previous tale tellers, the crowd was clearly wild about Deagle's depictions—not quite shaggy dog stories, but rather chronicles with "a bit of wolf in them."
---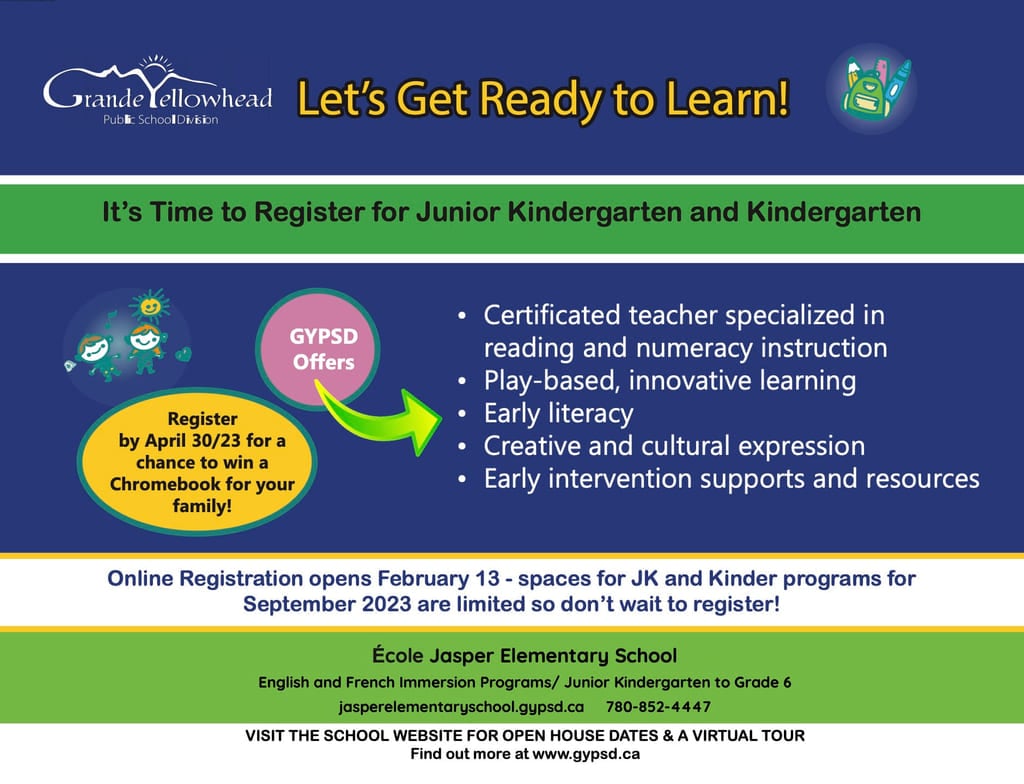 ---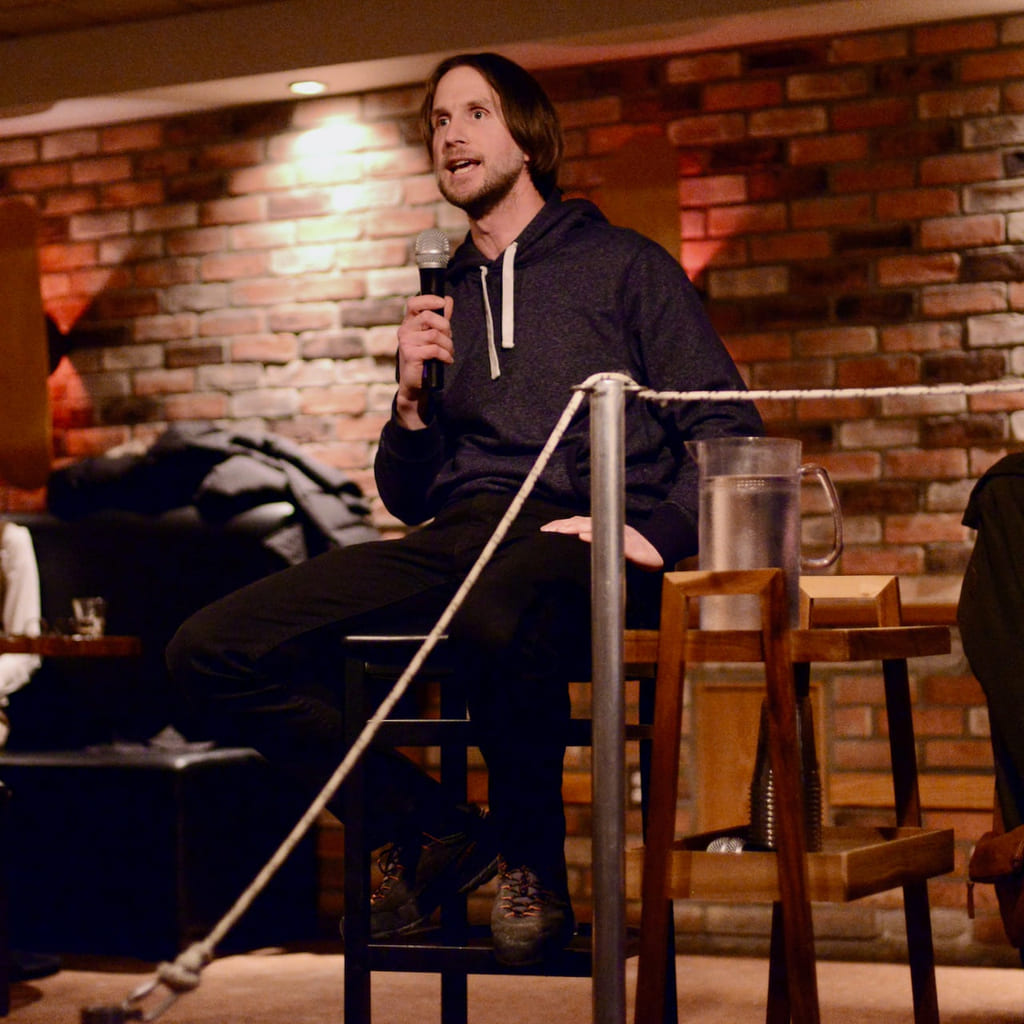 Prairie-raised, coastal-educated and now mountain-rooted, sociology specialist Doug Olthof had 120 souls spellbound with his recounting of a project he was involved with in southern Thailand. Told in the style of a NatGeo explorer-in-residence, Olthof explained how the initiative aimed to keep an indigenous community's traditional songs alive, but ended up shunting the same community aside to make way for a national park there. As the audience considered the parallels the story has to Jasper National Park's own creation, the once-raucous crowd went stone silent.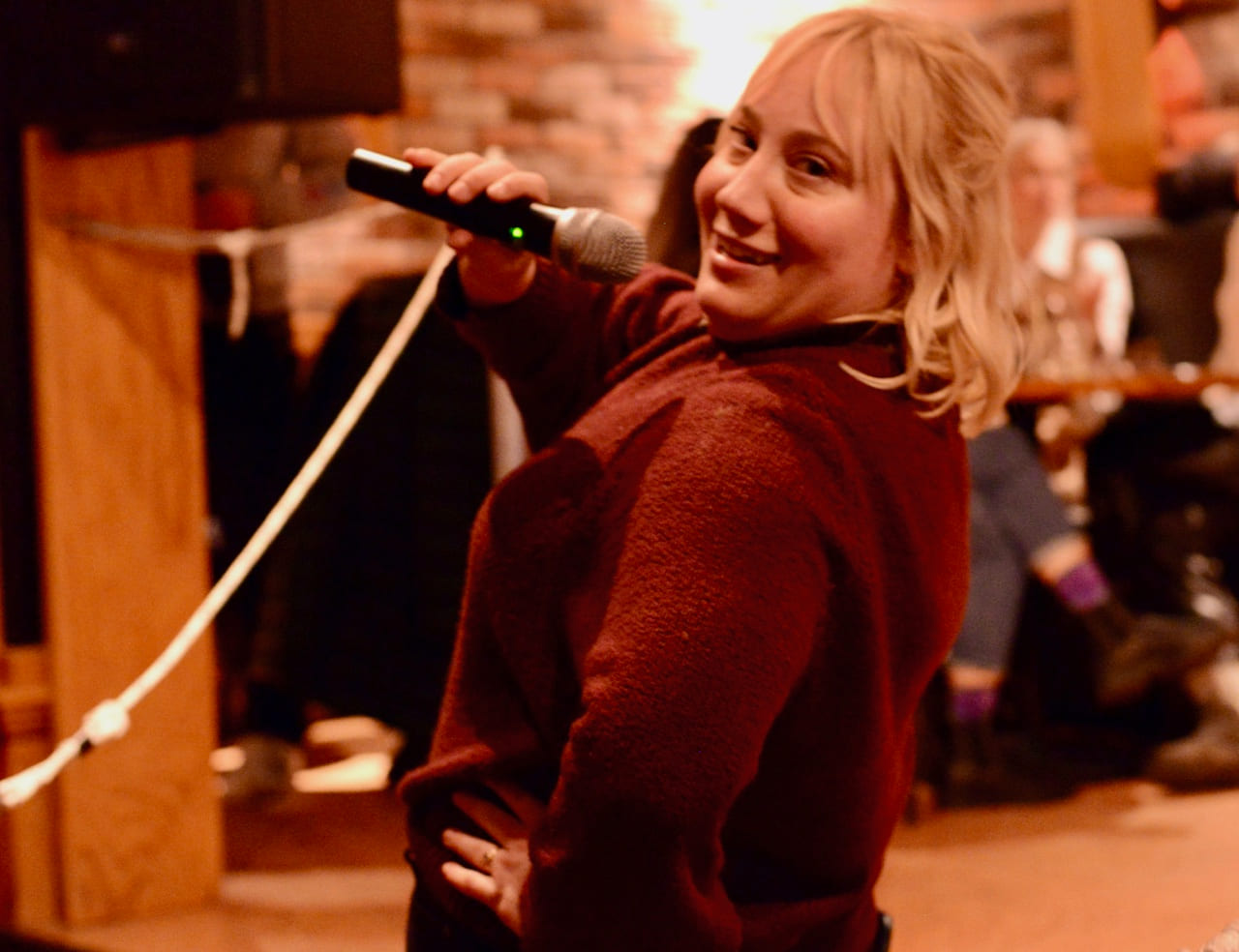 As she did all night, Master of Ceremonies Maggie Sammon expertly transitioned between the awe-inspiring and the absurd. Seemingly born for such a role, Sammon had all the quips, quotes and ice-breaking social skills needed to put the speakers, and audience, at ease.
Sammon's only mischaracterization, perhaps, was when she announced the fifth storyteller, Wendy Hall, as someone "who requires no introduction," because as her many friends and acquaintances in attendance were surprised to learn, Hall was born in Taiwan to missionary parents and spent her early years foraging and fishing in the backwoods of British Columbia with her Christian music-playing family.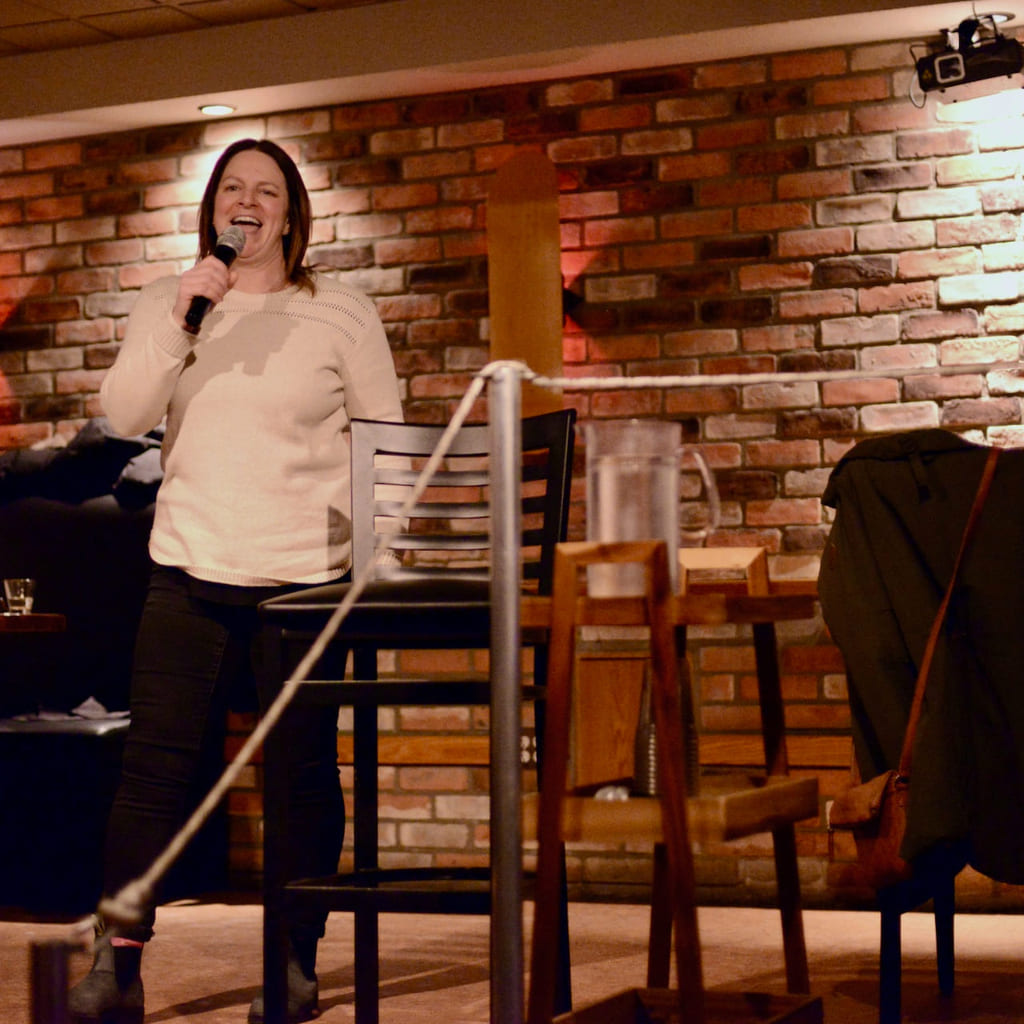 Hall's story haloed humorously around the patriarch of that family unit, her ever-encouraging father who was as quick with inventive teaching techniques as he was willing to thumb a ride which would move the family closer to their next destination.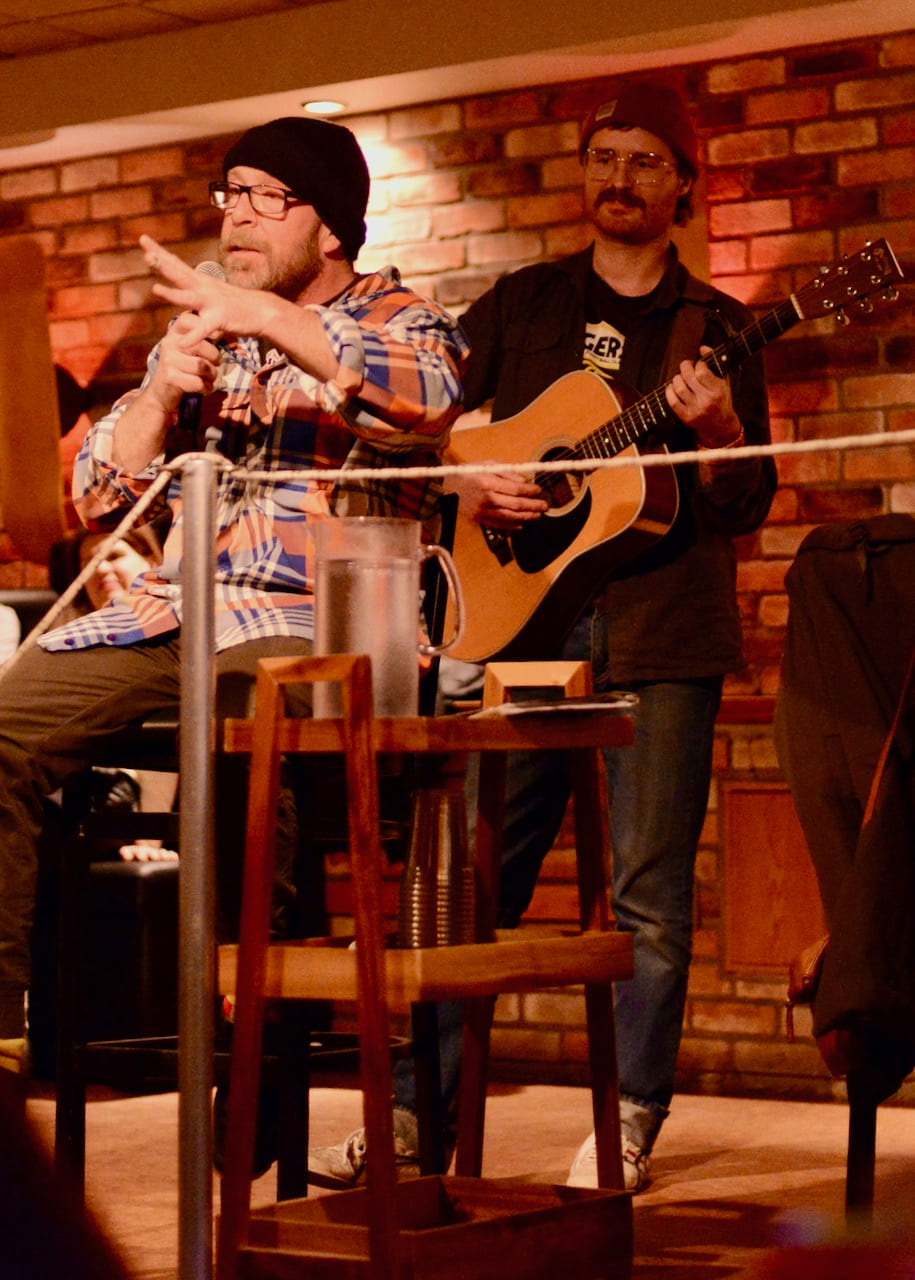 The evening's final act was, appropriately, a half-story, half-sonnet, performed by veteran verse-slinger Scott Crabbe, and accompanied by spectacled string strummer, Wade Rimstad. Crabbe's obscure ode to mountains, music, bad weather and good libations put the audience in a warm and hazy headspace, a necessary tonic for the cold hike home.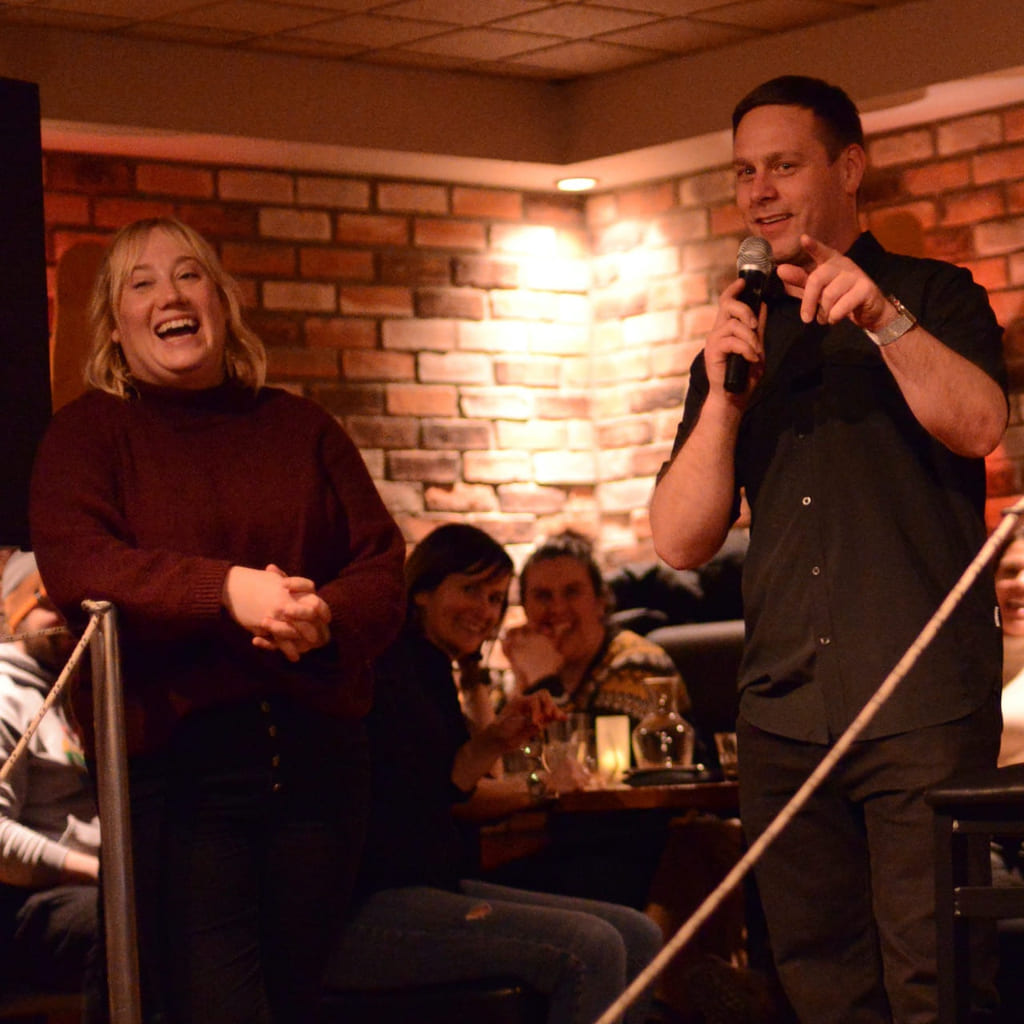 Together with the Downstream staff and more than three dozen businesses whose generosity powered the prolific prizes available through silent auction, the Friends of Jasper Childcare were successful in reviving a much-loved tradition of local story-telling.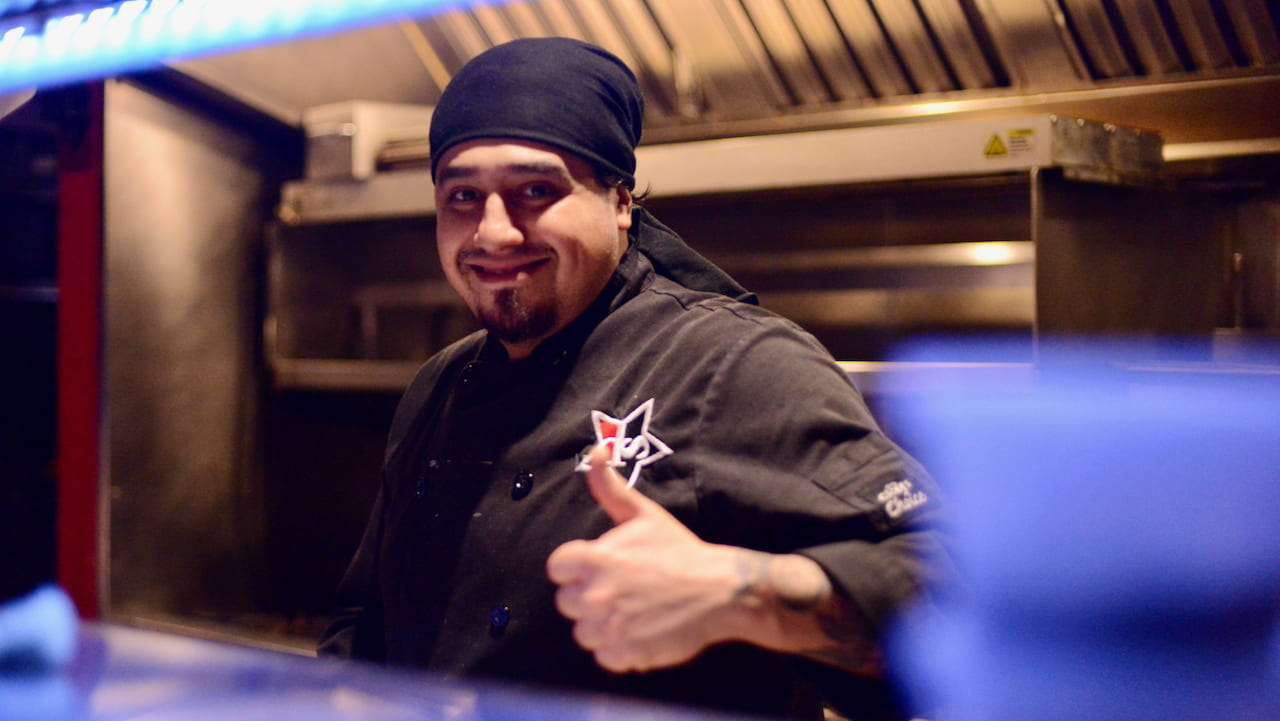 ---
Bob Covey // bob@thejasperlocal.com