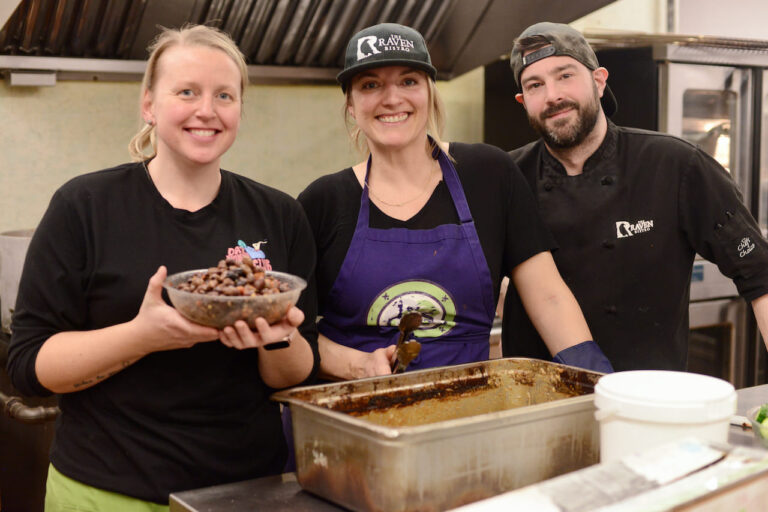 Monday, February 27, 2023
Top notch nosh: Community Dinners a delicious tradition
More than 540 people lined up for a Sunday Community Dinner at the Jasper Activity Centre on February 26.
Staff and volunteers with The Raven Bistro cooked and dished up Shwarma-seasoned pulled chicken and fire-roasted tomato chickpea stew on coconut jasmine rice, served with hummus, tzatziki, carrots, cucumbers, olives and naan bread. Dessert was spiced apple crumble with vanilla ice cream.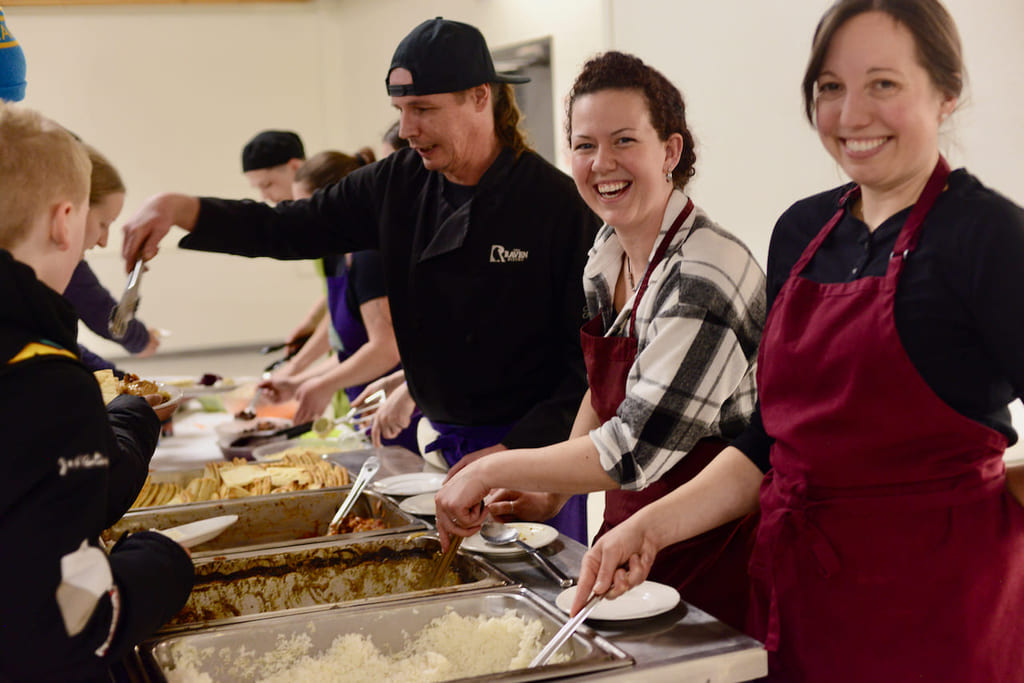 Community Dinners have been back on the menu this year after a two-year COVID-19 hiatus.
The Community Dinner tradition stretches back 20 years, when the Jasper Community Team and other local agencies wanted to fill a gap left by a lack of business in the town. Jasper, ever-dependent on its visitor economy, had very little snow to offer its skiing clientele in 2003. Consequently, lift operators and other tourism staff were out of work.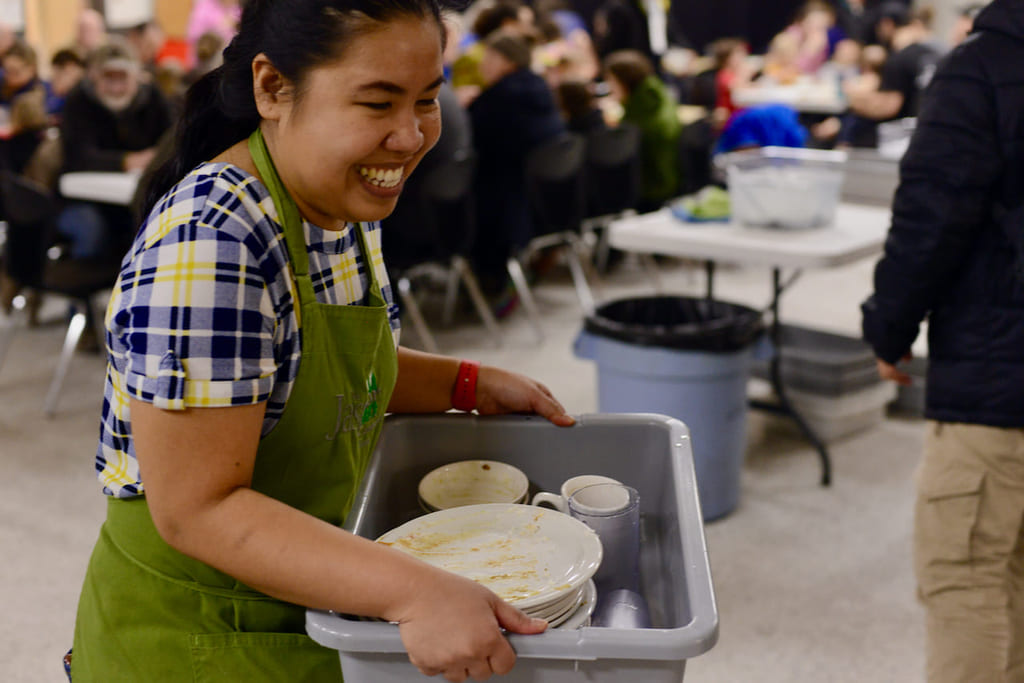 By providing a by-donation meal, local agencies wanted to create support for that stressed out part of the community, Director of Community Development Christopher Read told CBC's Daybreak Alberta on Saturday.
---
---
"After that first week, the benefit to the community was clear," Read said.
Since then, every Sunday throughout the winter, different Jasper businesses, non-profit organizations and agencies take turns creating the dinner. A regular cadre of volunteers help with set-up, bussing, dishwashing and take-down. The Municipality of Jasper provides the seed funding and a staff member for coordination, but otherwise, the donations cover the program's costs.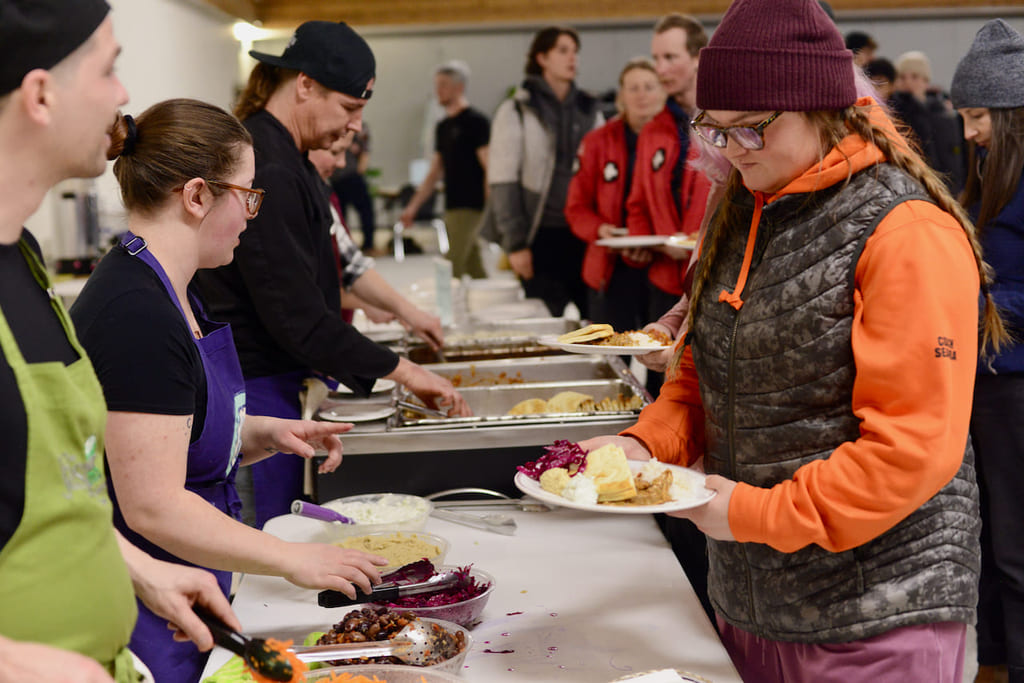 "Those that can contribute, donate," Read said. "There's obviously no judgement."
Read told Daybreak Alberta host Paul Karchut that the key to the program's longevity has been its community building capacity.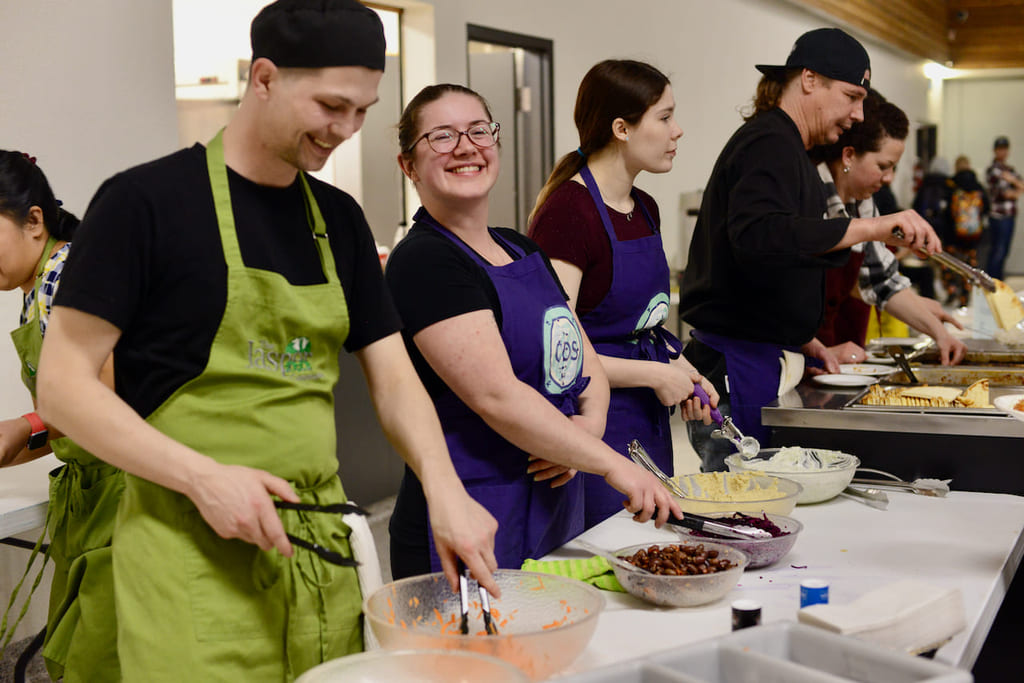 "In a well-connected community you have to have time together," Read said. "Breaking bread together is a great way to do that."
Next Sunday's Community Dinner (March 5) will be hosted by Pursuit Collection.
---
Bob Covey // bob@thejasperlocal.com