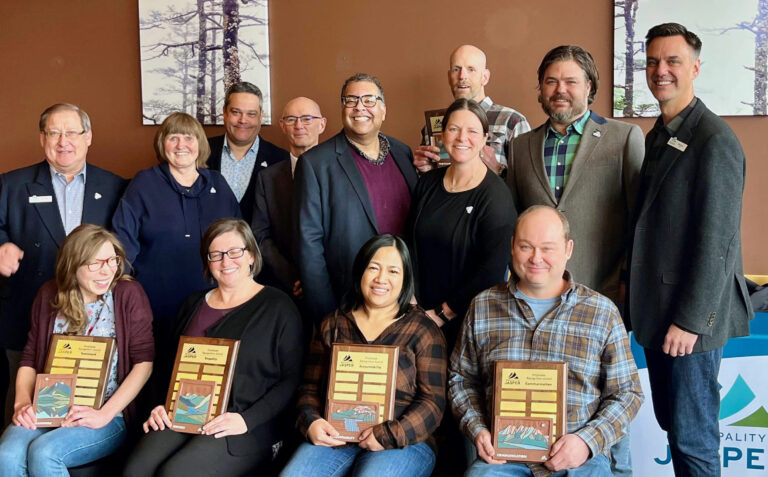 Thursday, March 2, 2023
Town recognizes team members for impactful service
The Municipality of Jasper took a day to recognize its staff last month. 
On Thursday, February 16, the MOJ closed its facilities and asked employees to gather in person for an organization-wide staff appreciation day.
Deemed the Recognize: Impact Employee Awards Celebration, the day's events saluted staff who are working to serve Jasperites every day, said Chief Administration Officer, Bill Given.
"It was an opportunity to recognize and celebrate the outstanding contributions of our team members who embody our values of Professionalism, Empath, Teamwork, Communication, Accountability and Respect in their daily work," Given said.
---
---
Former Calgary Mayor, Naheed Nenshi, was the event's keynote speaker. Nenshi shared his insights on how local governments and municipal staff make an impact on their communities.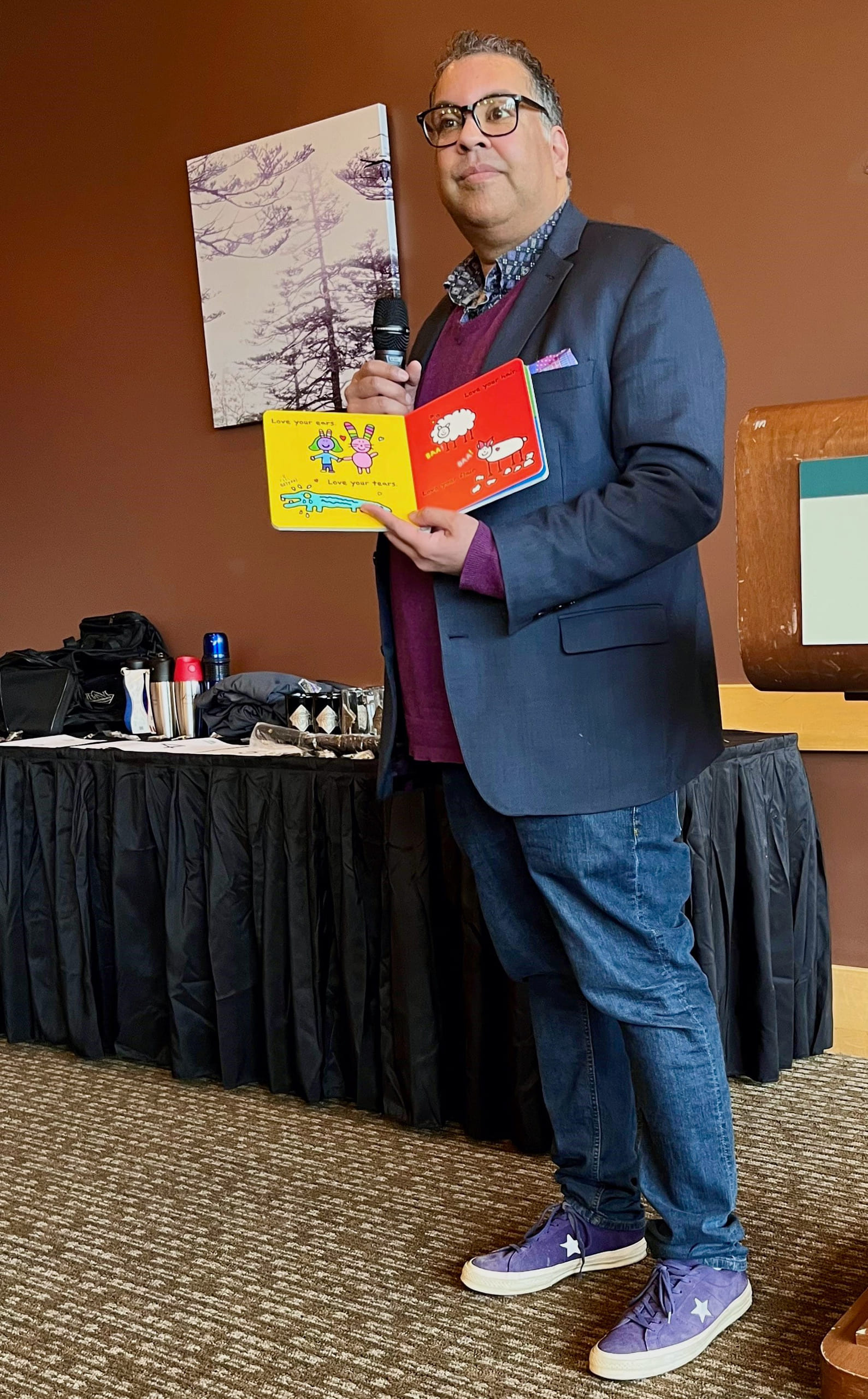 Jasper's Mayor, Richard Ireland, said the celebration was a chance for council to recognize town staff.
---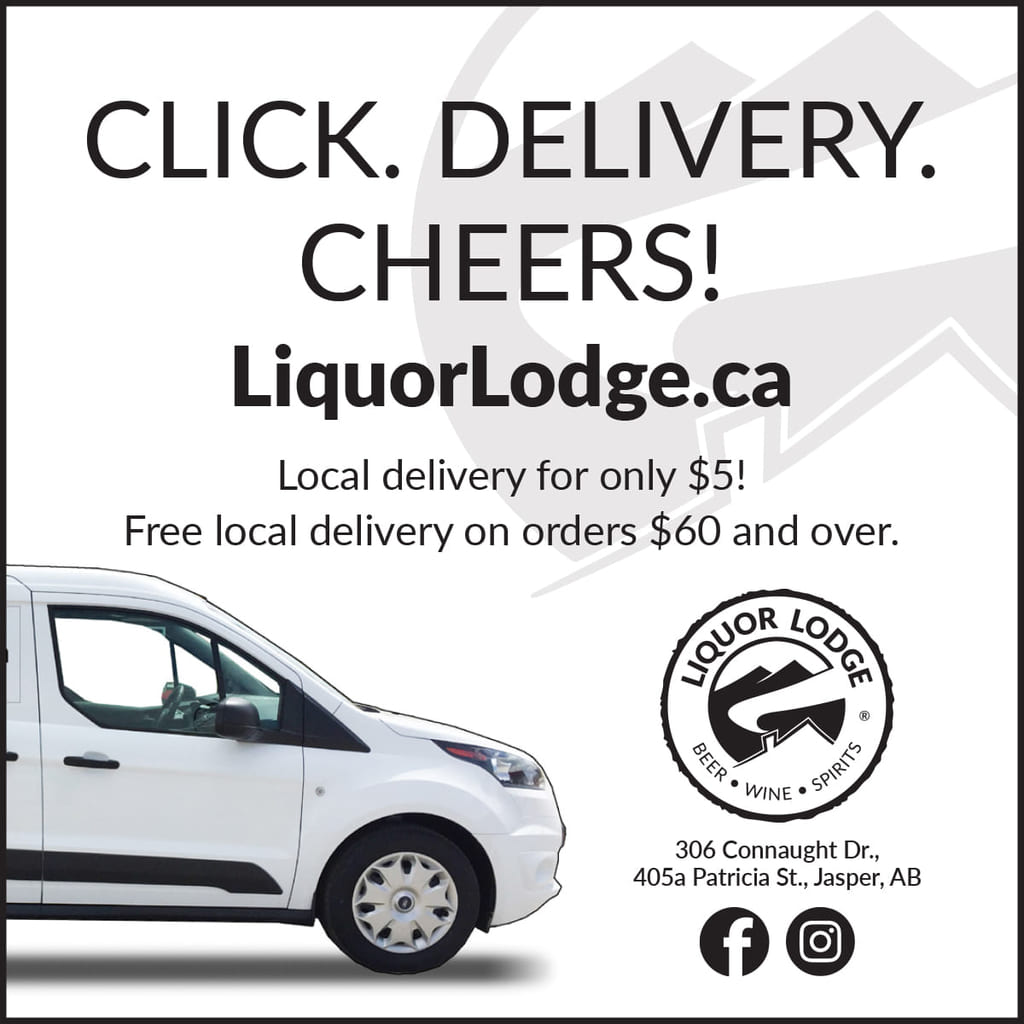 ---
"It was a wonderful opportunity for myself and the rest of council to recognize and celebrate all of those that have chosen to serve our community through employment with the municipality and do so with such dedication," the Mayor said.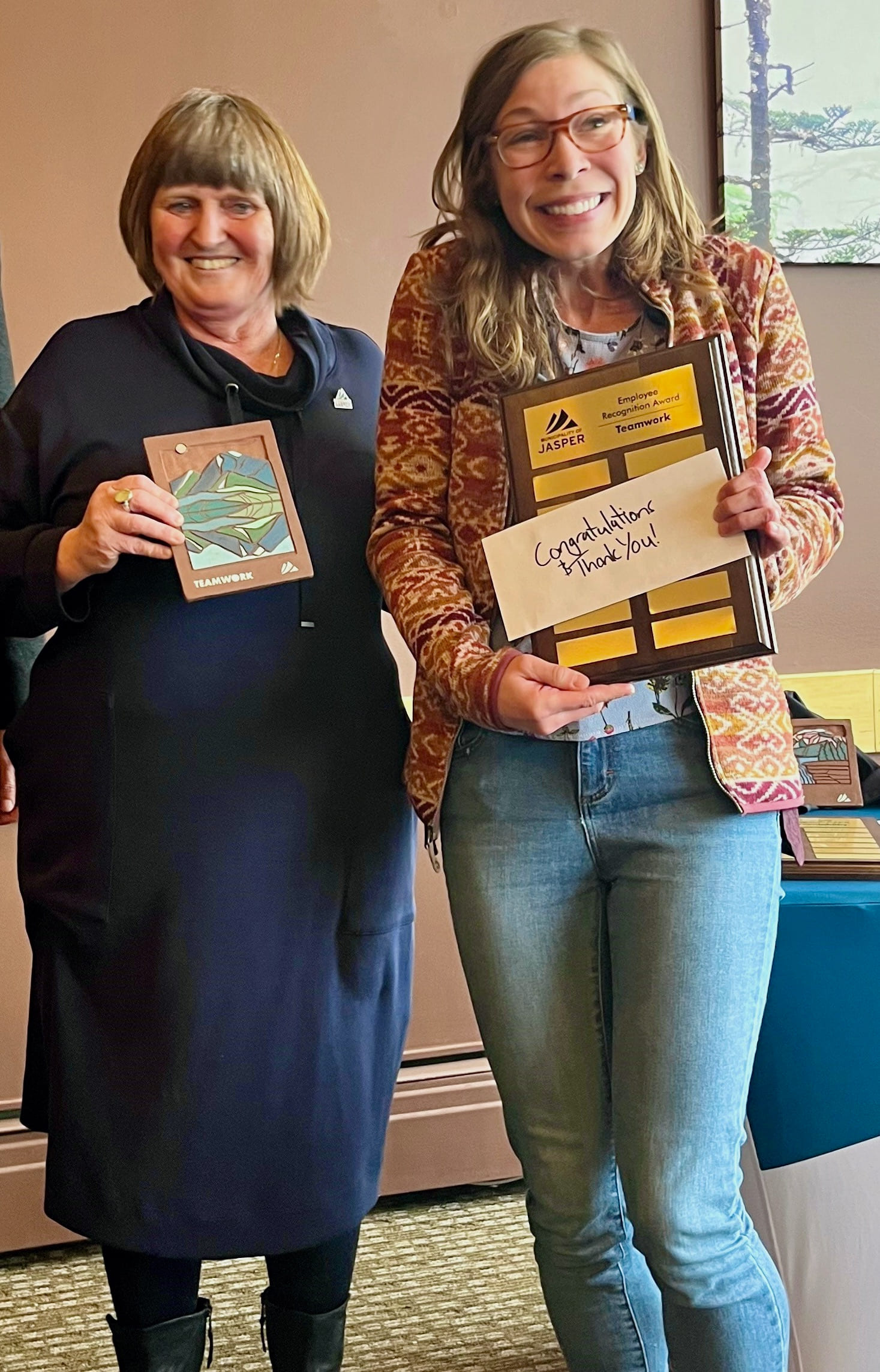 Recognize: Impact award winners:
Nicholas Bazin, Maintenance Lead Hand, was recognized in the Professionalism category.
Emma Acorn, Legislative Services Coordinator, was recognized in the Empathy category.
Joe Campbell, IT Coordinator, was recognized in the Respect category.
Danielle Dardis, Community Development Administrative Assistant, was recognized in the Teamwork category.
Gregg Ellen, Maintenance Worker II, was recognized in the Communication category; and
Ruby Ann Mehari, Early Childhood Educator III, was recognized in the Accountability category.
---
"The municipal team nominated their co-workers that embody [these] values in their daily work," Ireland said. "That is spectacular."
The financial cost of the staff appreciation day was approximately $10,000. The expense was included in the approved 2023 budget under the Chief Administrative Officer's expense, Given said. Approximately 116 people, including staff and elected officials, took part.
"This is an integral part of our employee performance and improvement plan to help ensure staff feel pride in their job. Recognizing those who are living our values day to day is foundational to continuing and building our resident focused service culture," Given said.
---
Bob Covey // bob@thejasperlocal.com