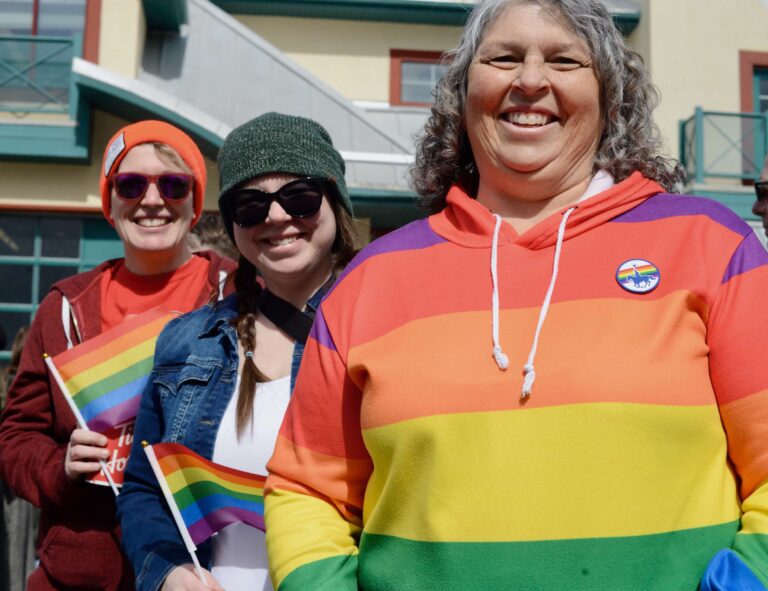 Monday, April 17, 2023
Jasper Pride and Ski Festival underway
Progress Pride flag flying proud above the townsite 
---
Dozens of LGBTQ2+ community members and allies congregated in Jasper's downtown on  Friday, April 14, to help raise the rainbow flag over the community.
The event helped kick-off the 10-day Jasper Pride and Ski Festival.
---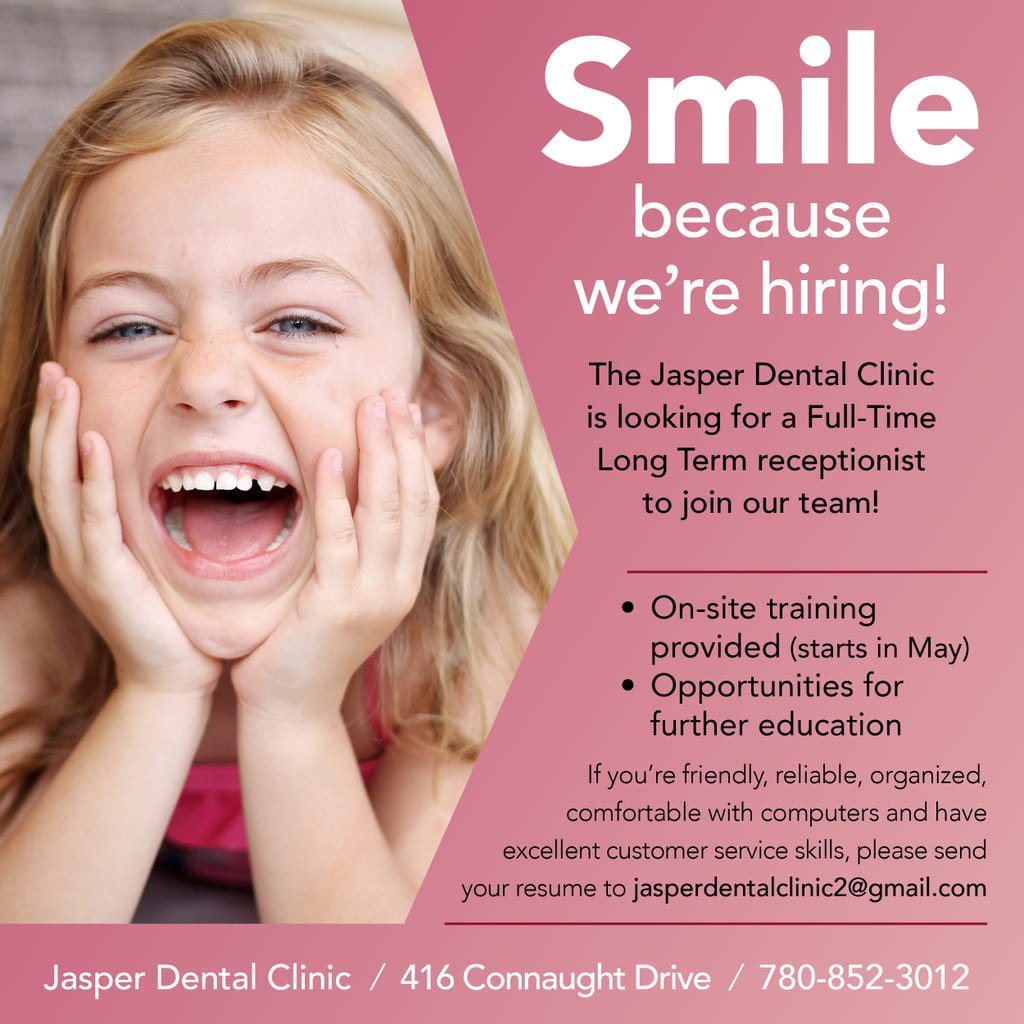 ---
On behalf of the Jasper Pride Festival Society, co-chairs Lynn Wannop and Joost Tijssen welcomed visitors and locals to the launch party, expressing deep gratitude to festival sponsors, volunteers and organizers.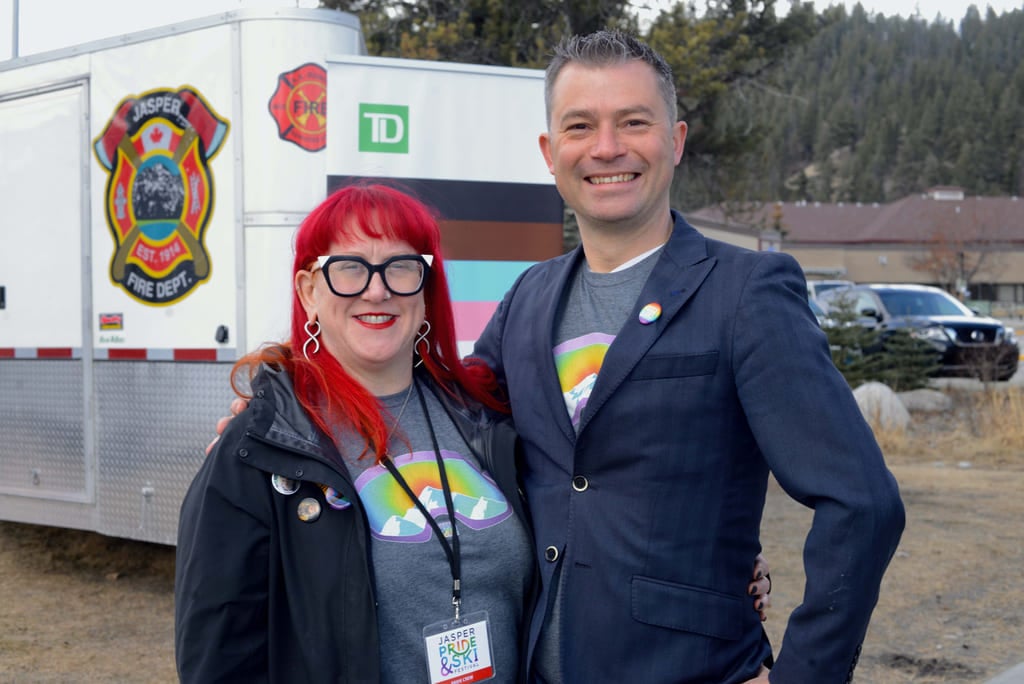 "We wouldn't be here without you," a teary-eyed Wannop told supporters, but especially Jasper Event Management's Jordan Tucker and Brett Newton. 
---
---
Now in its 15th year, the 2023 iteration of Jasper Pride and Ski Festival packs 10 days of events, performances, deals and decor into the springtime celebrations.
Jasper Mayor Richard Ireland offered a welcome address to the visiting LGBTQ2+ community, suggesting the beautification efforts by local businesses and the municipality demonstrate Jasper's welcoming embrace of the festival.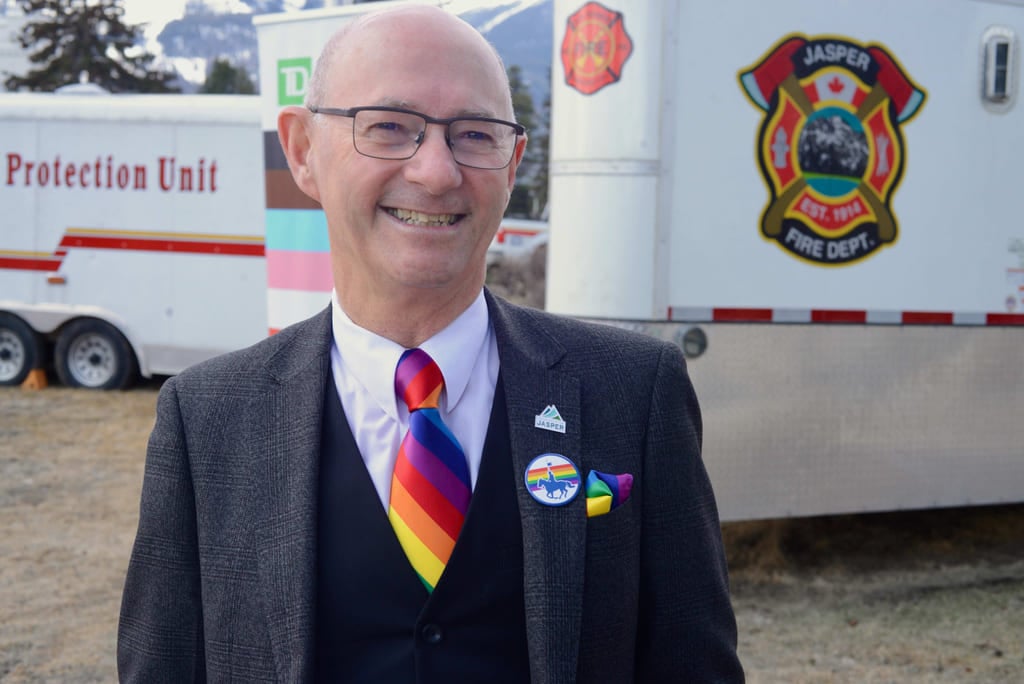 ---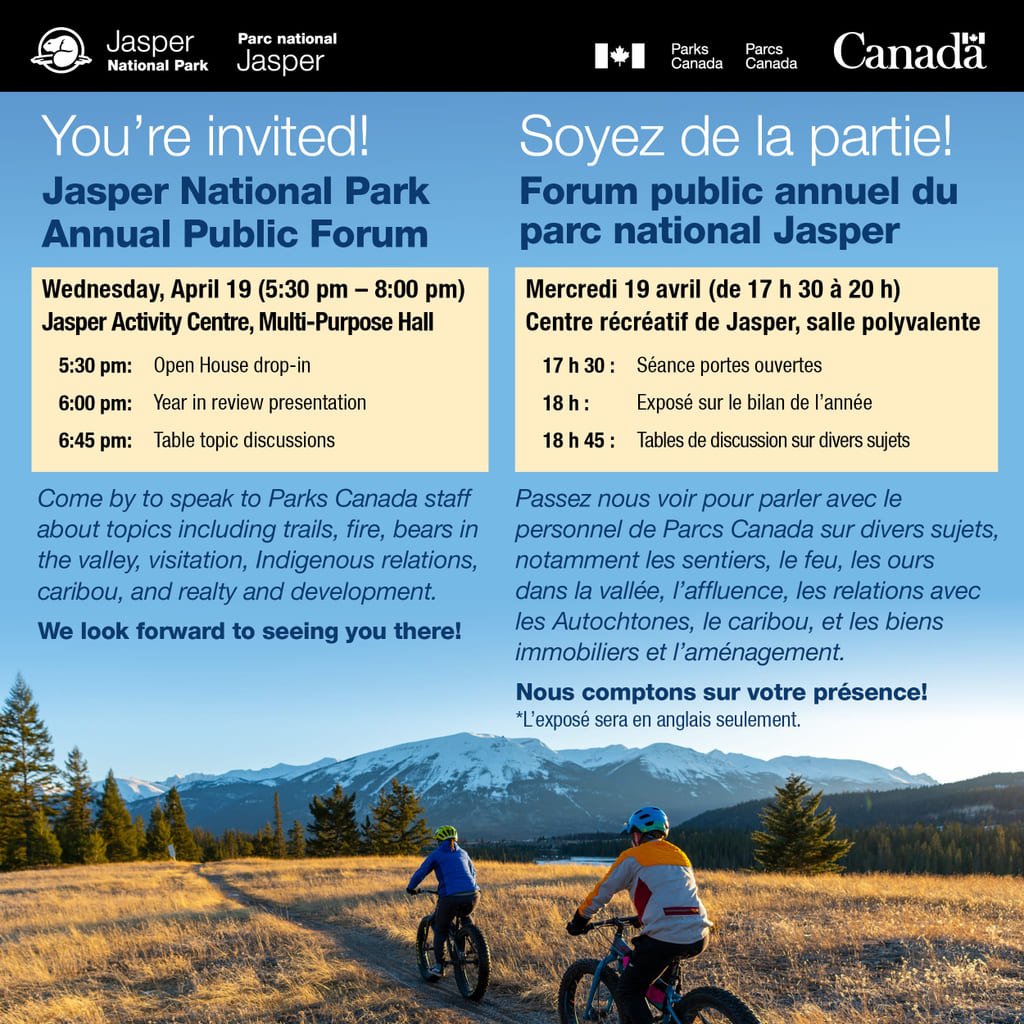 ---
"Flags are incredibly powerful symbols," Ireland said. "Raising the Progressive flag demonstrates Jasper is prepared to follow words with action."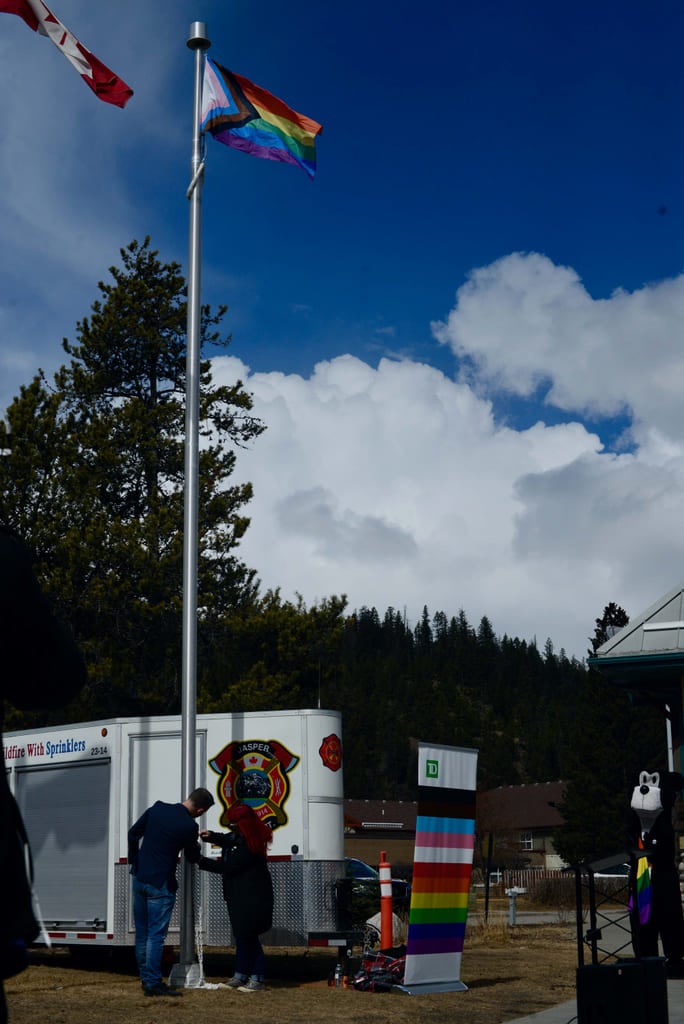 ---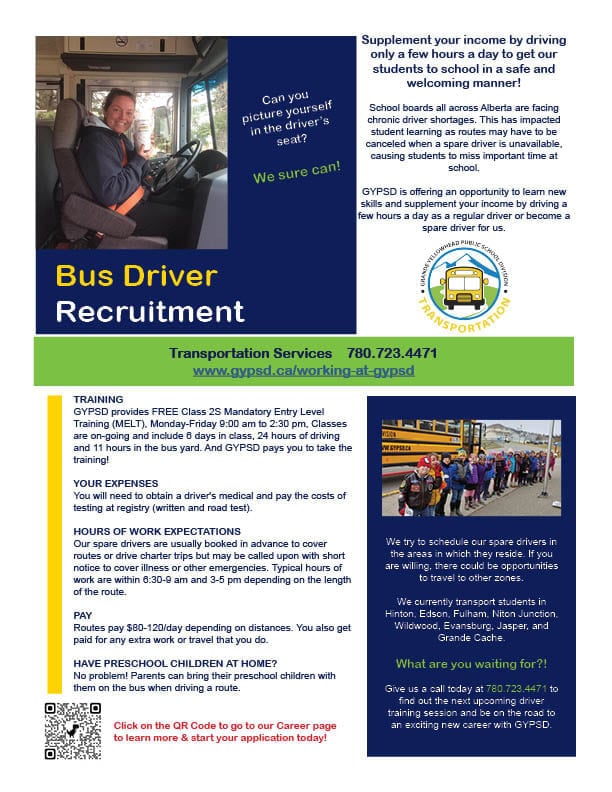 ---
There is no shortage of action planned for the Jasper Pride and Ski Festival. With 35 events packed into 10 days, the festival is a chance for the community to show its supportive colours.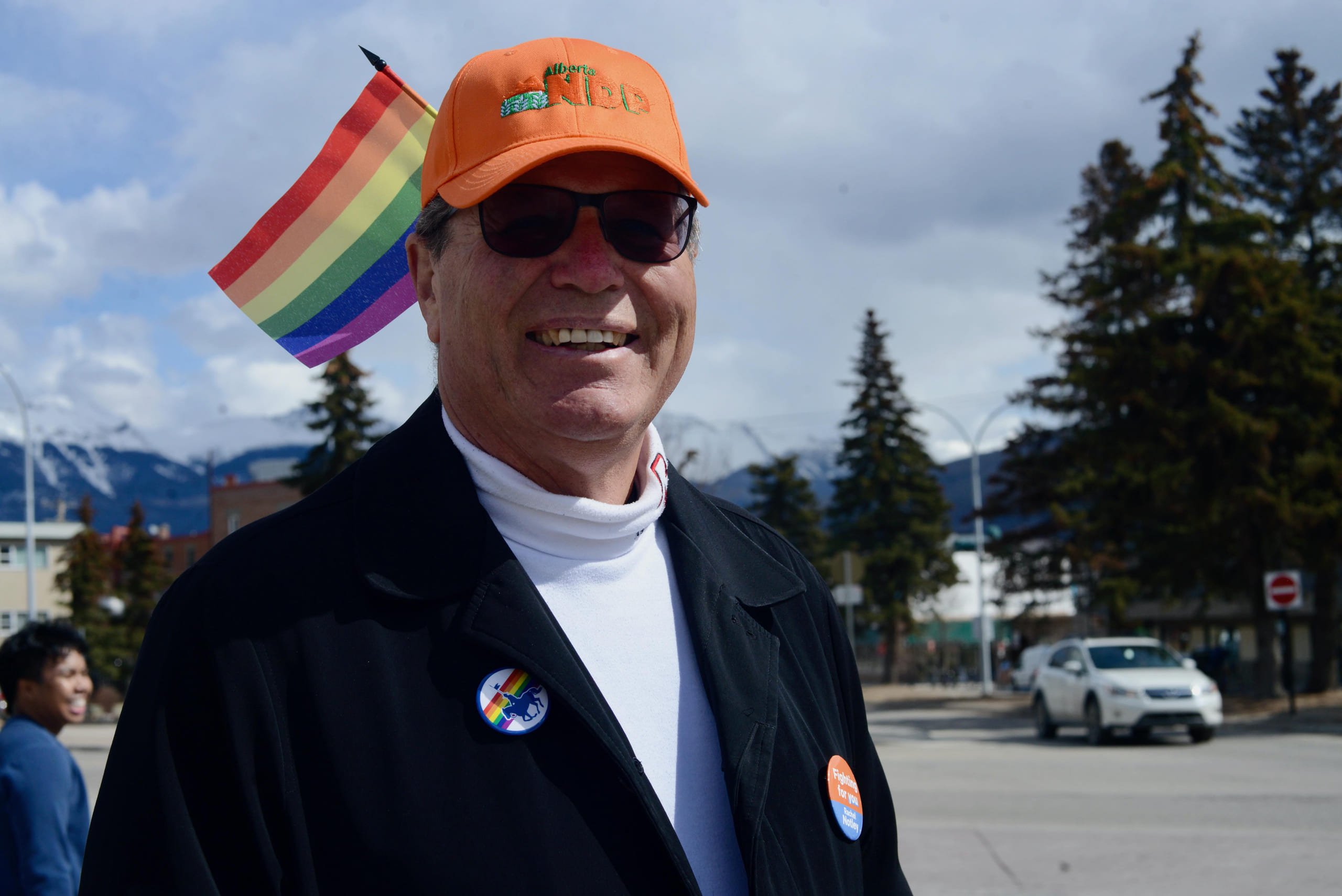 And that support feels increasingly necessary, co-chair Tijssen indicated. In an age where divisions are increasingly sown online, he said it's become harder for people to value individuals' differences. 
"We notice it," Tijssen said. "Let's show Jasper is a safe place for everybody."
---
Bob Covey // bob@thejasperlocal.com