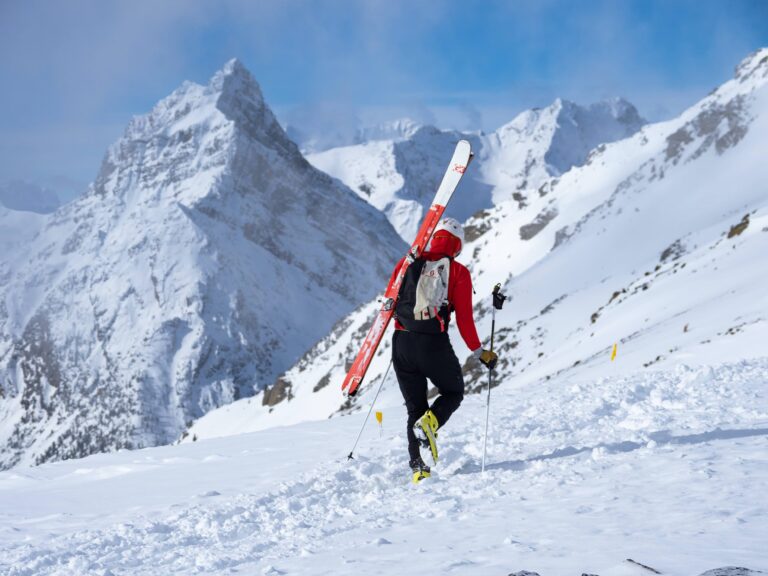 Friday, April 14, 2023
Marmot's Revenge served cold (and sunny) for fifth annual ski mountaineering event
Photos by Maur Muzza Mere @muzzadventures and Patrick Barker @patrickrbarker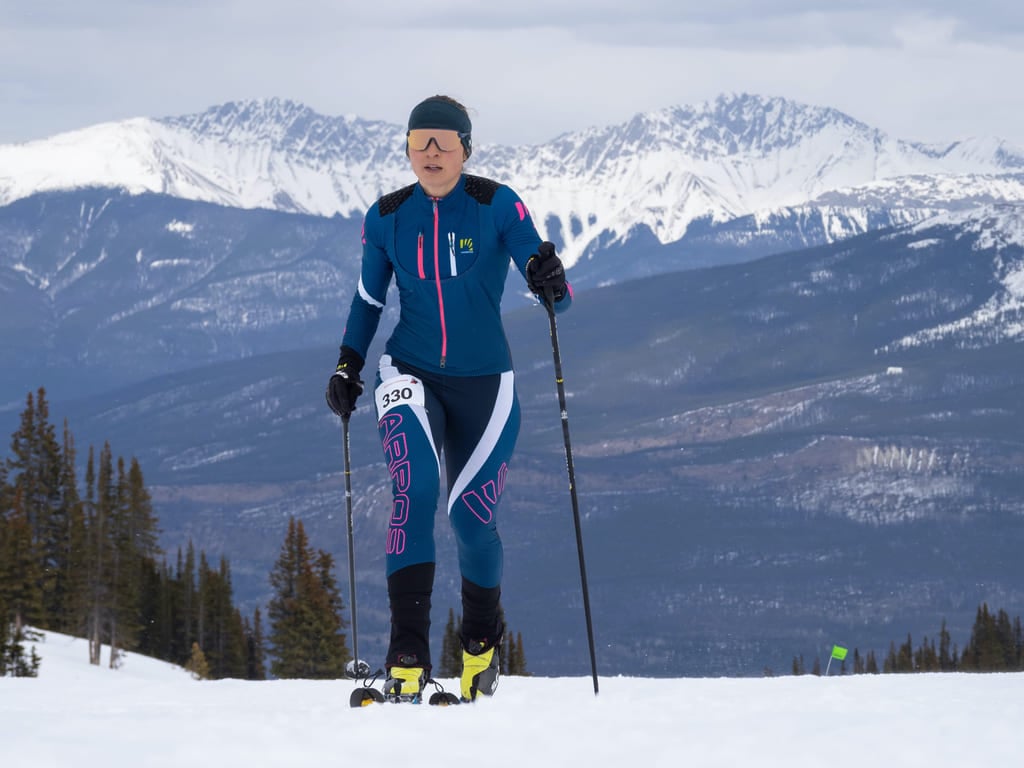 The fifth annual Marmot's Revenge skinned into Jasper National Park March 31-April 2 where guests at Marmot Basin got a close up view of the sport of ski mountaineering.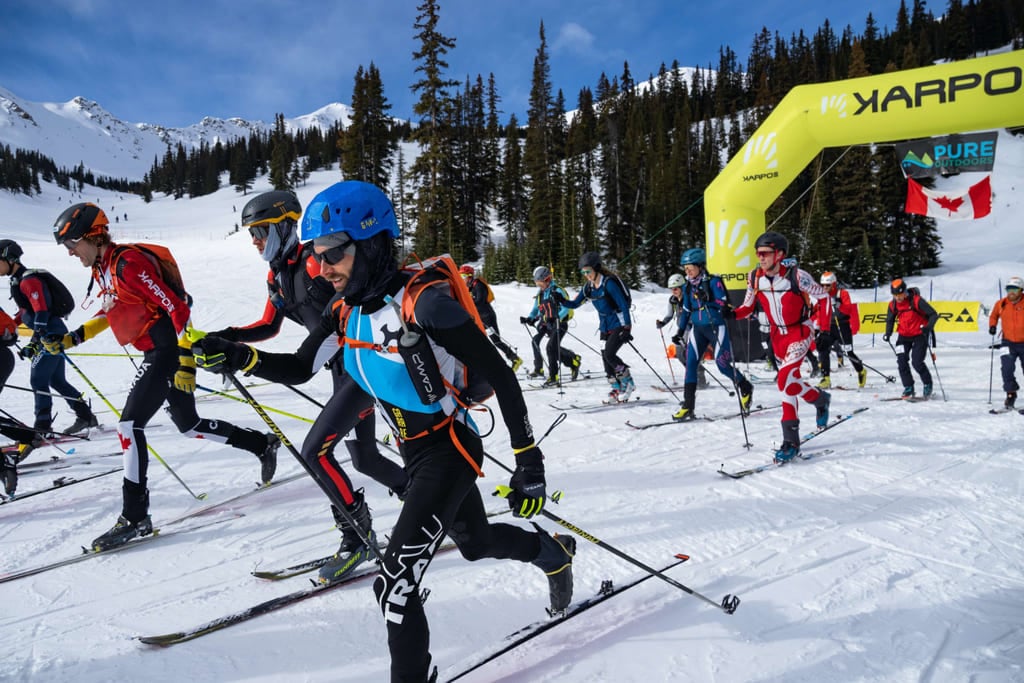 Three dozen or so speed suit-clad racers climbed, bootpacked and slid their way around Marmot Basin's leasehold, clocking up to 1,600 vertical metres in their pursuit of a podium and points on SkiMo Canada's Canada Cup series.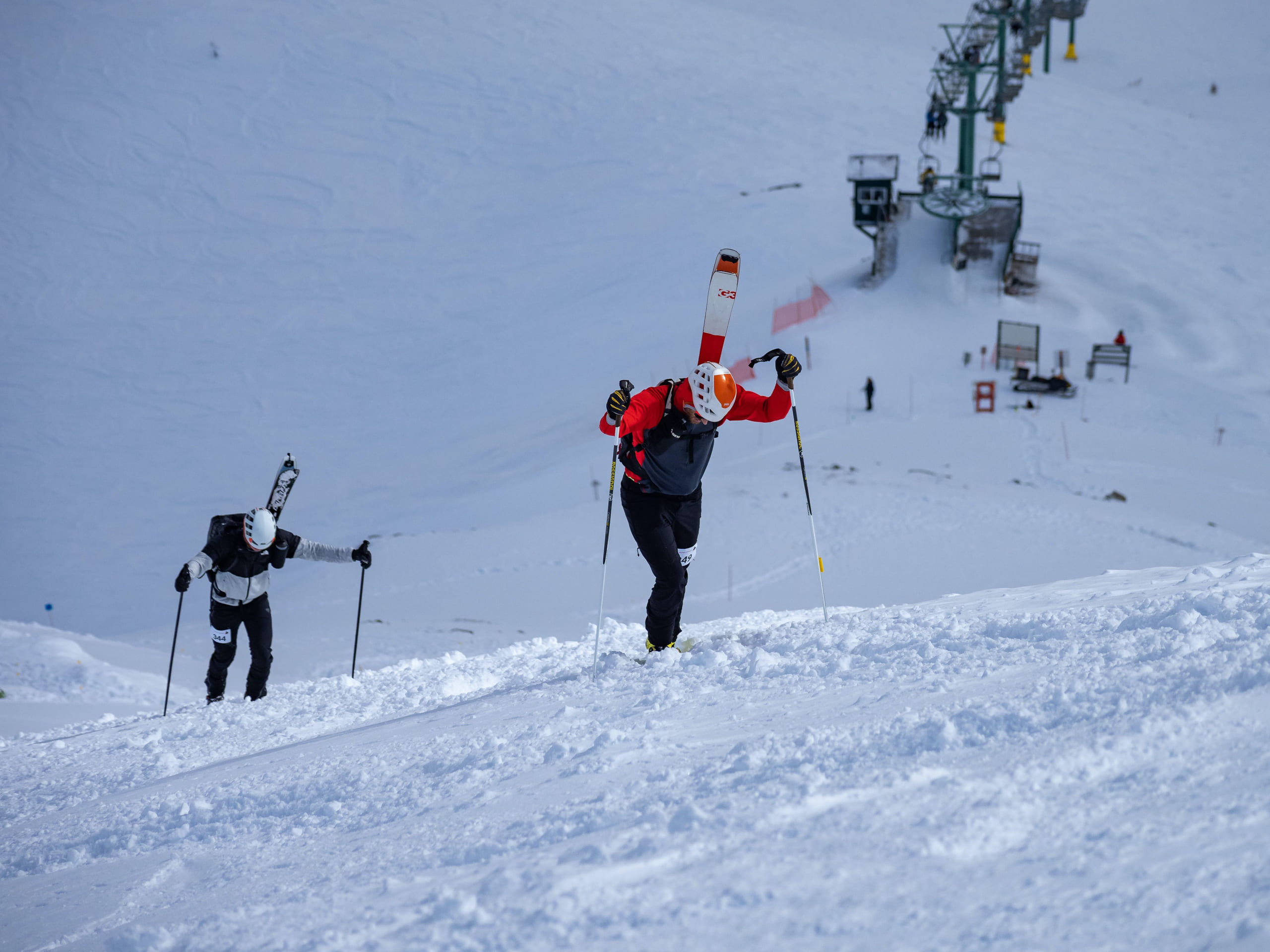 One of those mountain mashers was Edmonton's Peter Knight. Knight is no stranger to Jasper—the park's stiff hill climbs make for perfect summer training laps in the summer on a bike. But in 2021 Knight had a different hill to climb. He was diagnosed with testicular cancer. Coming back after surgery and radiation made taking first place in Friday's vertical event and second place in the individual SkiMo all the more special, he said.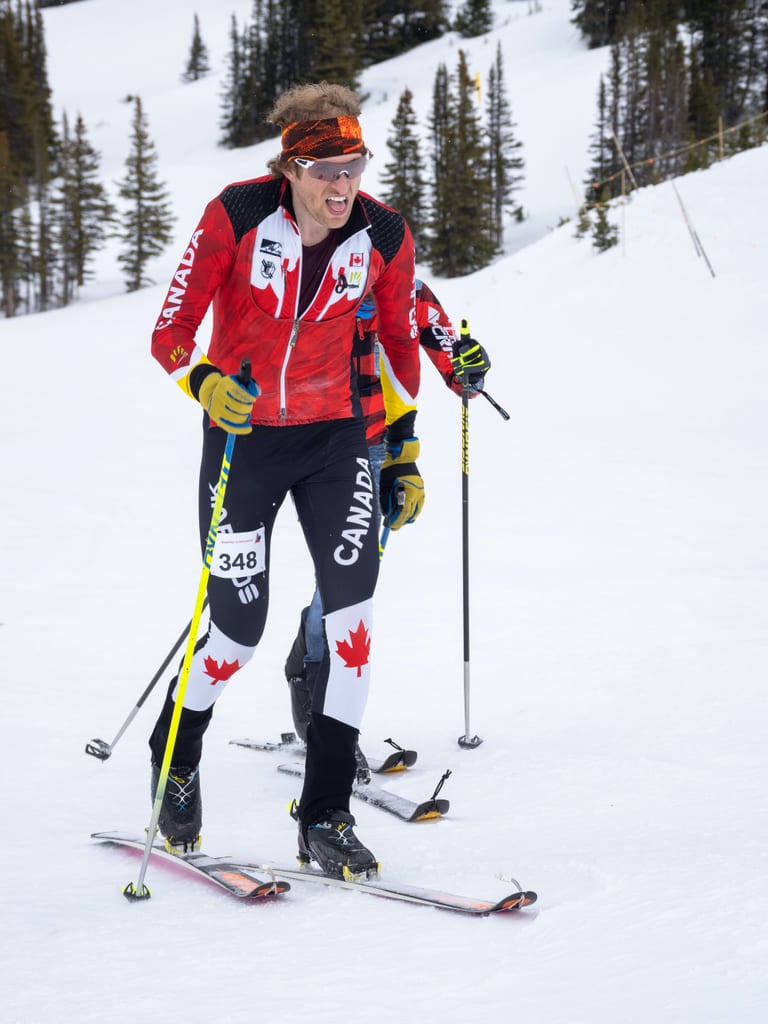 "It was quite a shock," Knight said about his diagnosis. "When I was at my lowest points I definitely wanted to get back out there."
He has, posting top five results at other Canada Cup events at Castle Mountain, Whitewater Ski Resort in Nelson, B.C. and Kicking Horse.
"People think we're crazy, running up mountains, but I think of it as my superpower," Knight, a mechanical engineer by trade, said.
---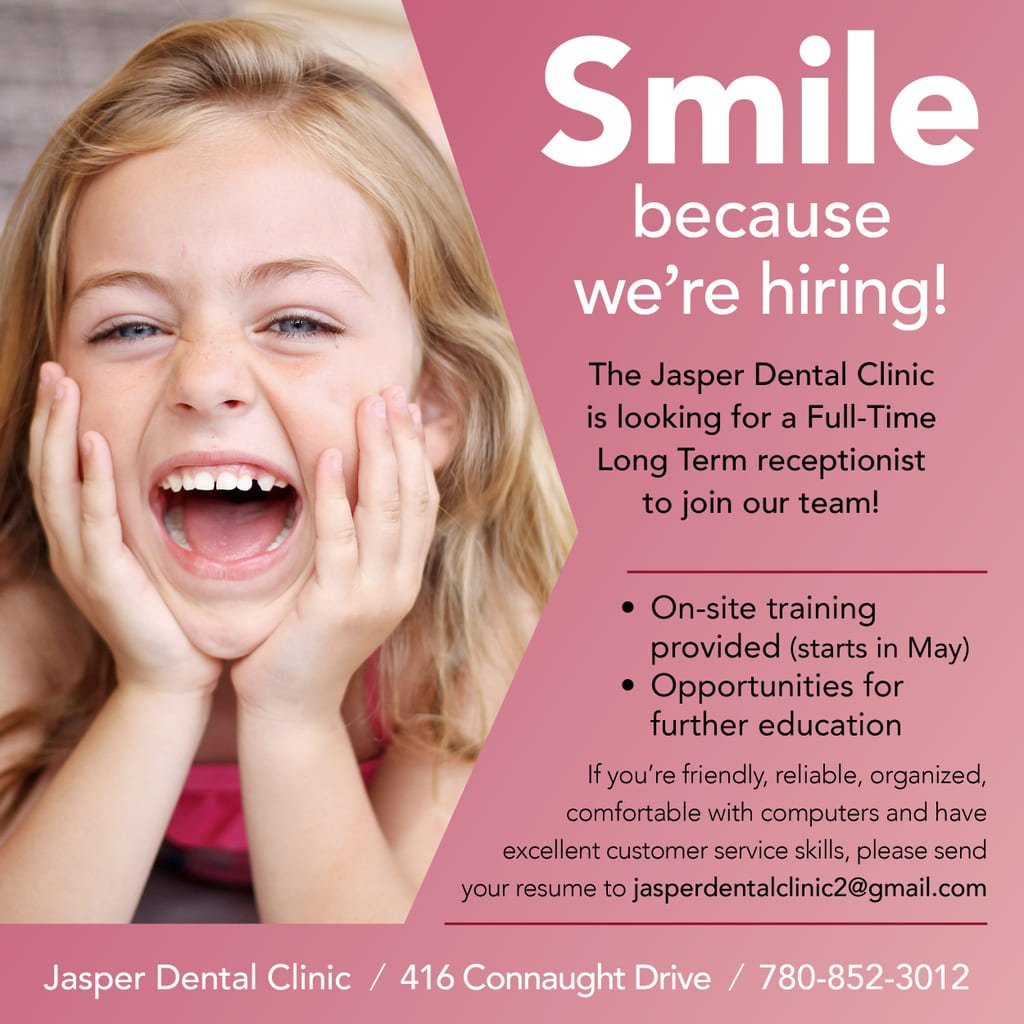 ---
Popular in Europe but still burgeoning in North America, SkiMo is the "triathlon of skiing," according to race director Alex Stieda, himself a decorated cyclist. Scheduled to debut at the 2026 Olympics in Italy, SkiMo is in the perfect, nascent stage for a young athlete to take the sport by storm, Stieda said.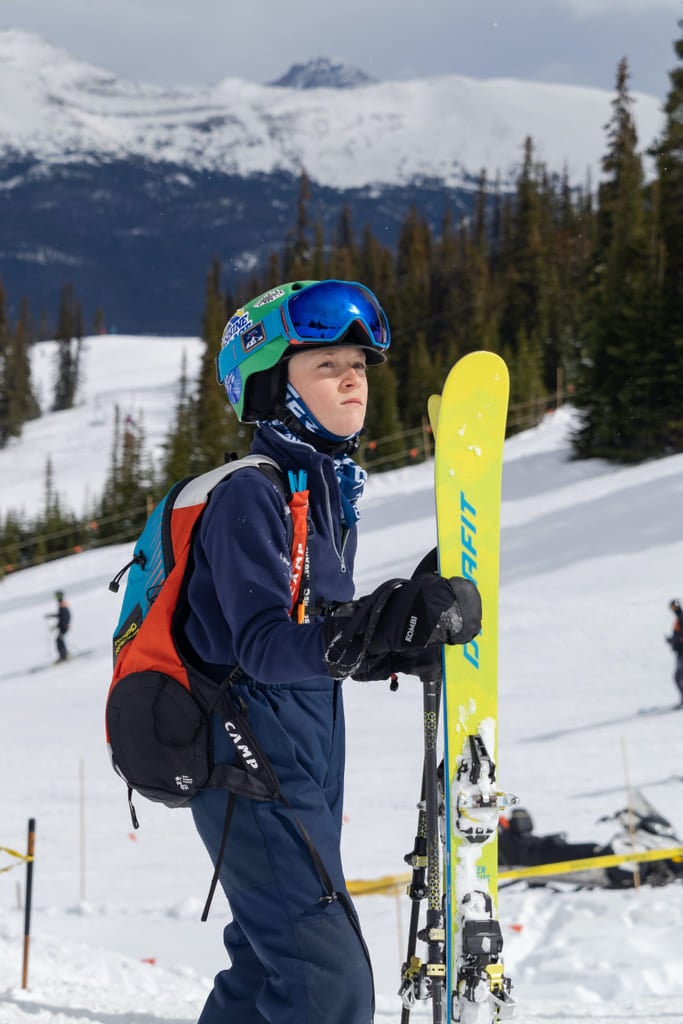 "We'd really love to see youth programs develop in these mountain communities like Jasper," he said. "How fantastic would it be for a kid who's an incredible mountain biker or cross country skier to get put onto SkiMo? He or she would have a chance to make the Olympic team for 2030!"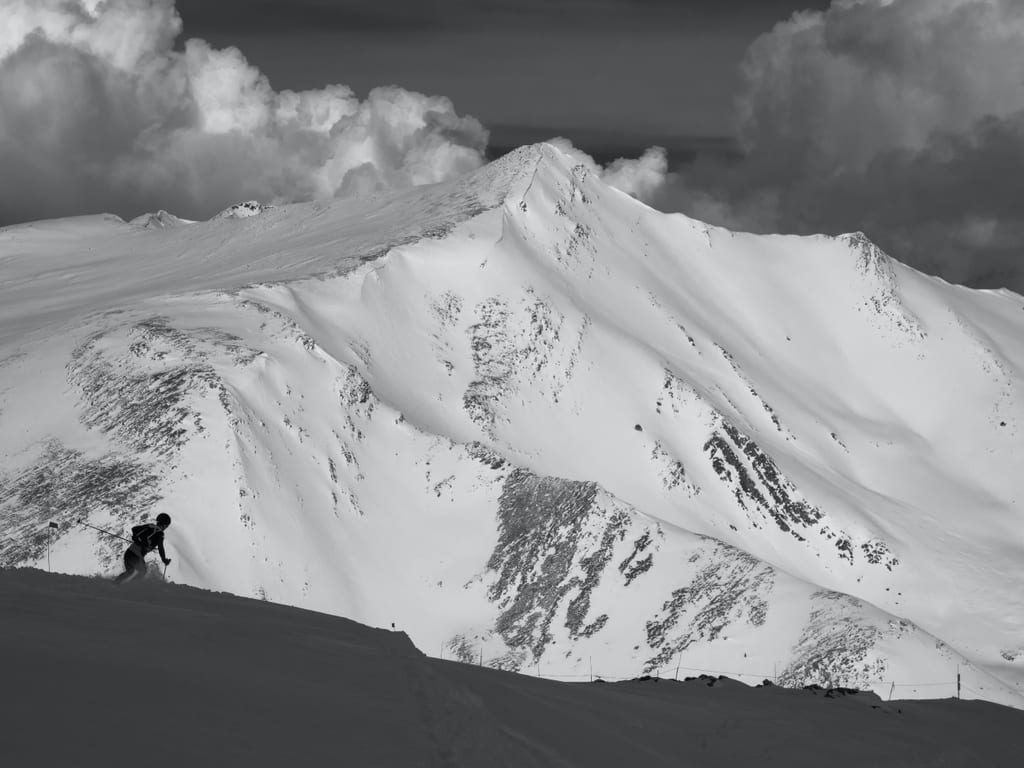 For now, officials like Stieda are working behind the scenes to ensure SkiMo Canada gets accredited with the proper governing bodies for its eventual debut at the Olympics.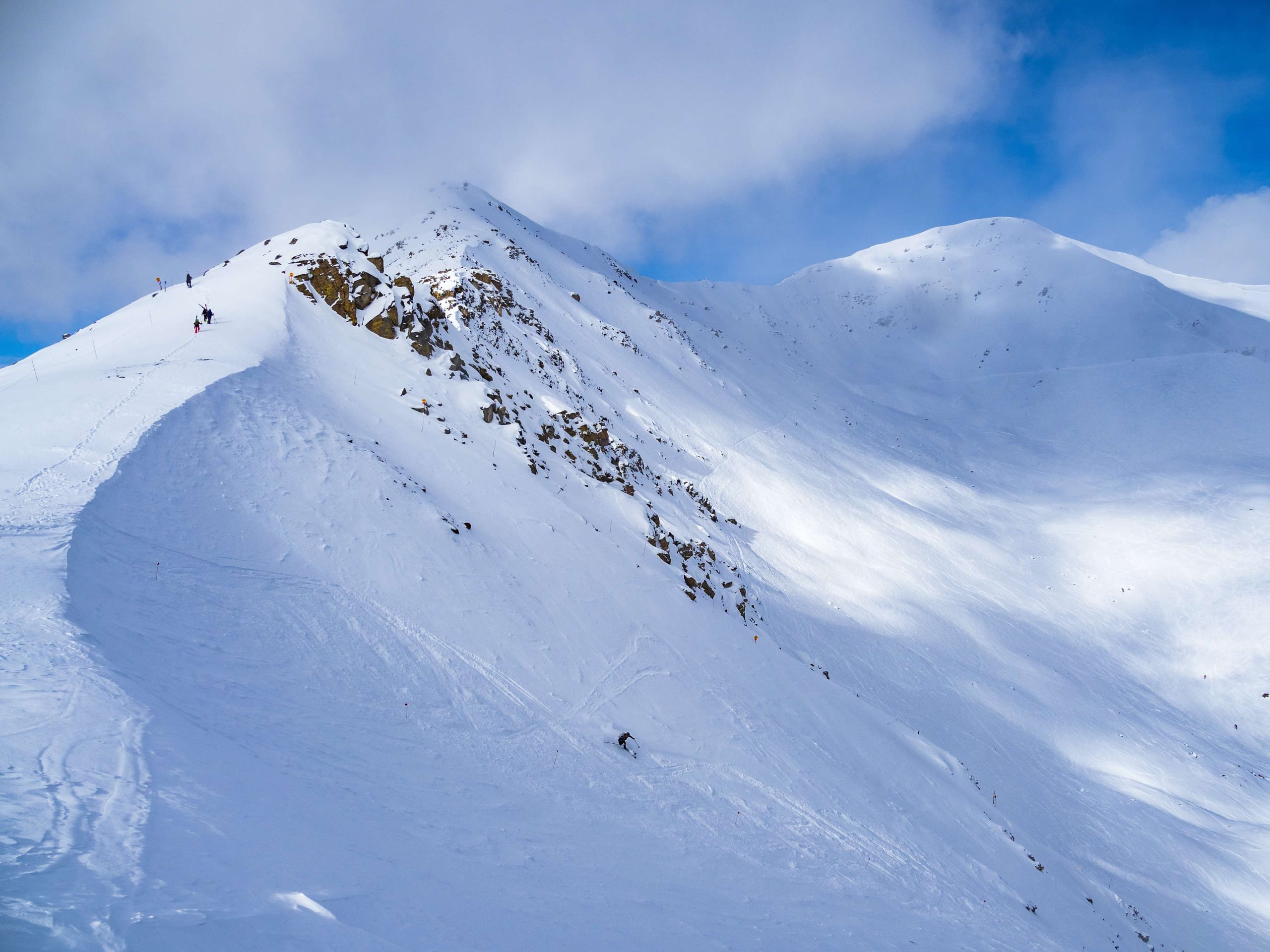 ---
---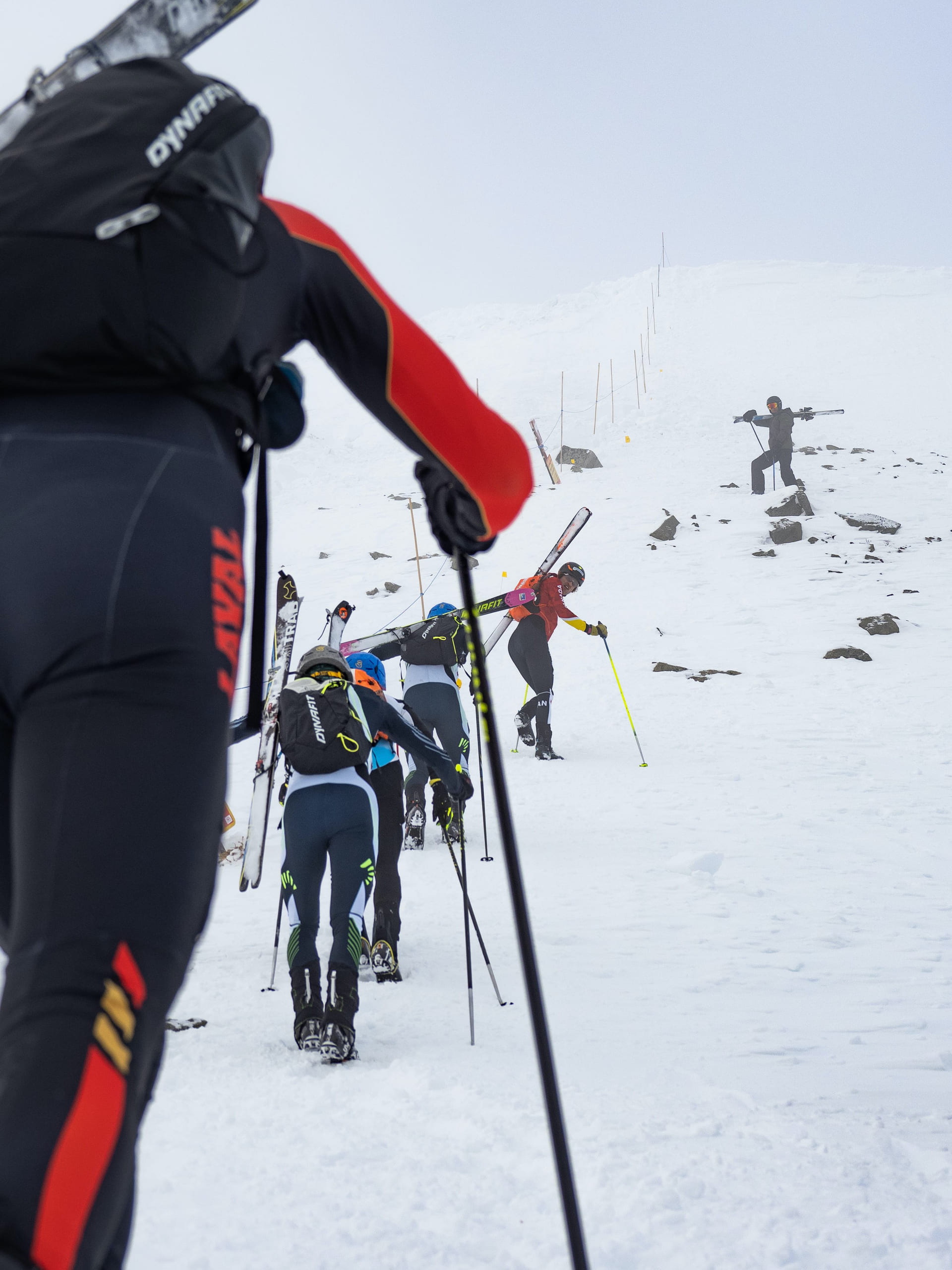 One of the requirements for such a step is hosting an International Ski Mountaineering Federation World Cup race—an event for which Marmot Basin could prove a perfect venue, Stieda said. Certainly the smooth roll out of the 2023 Marmot's Revenge gives him confidence that the mountain could pull it off.
---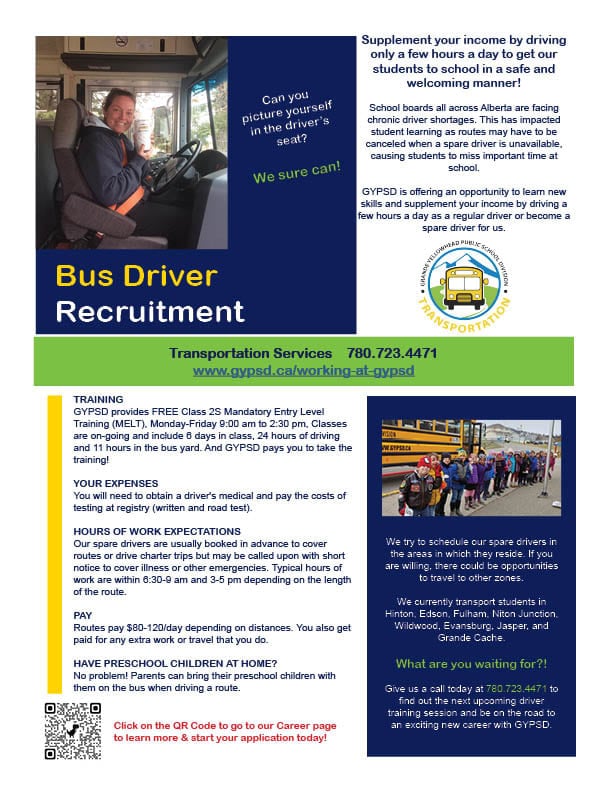 ---
"The team at Marmot Basin really embraces having us there," he said. "They've been incredible."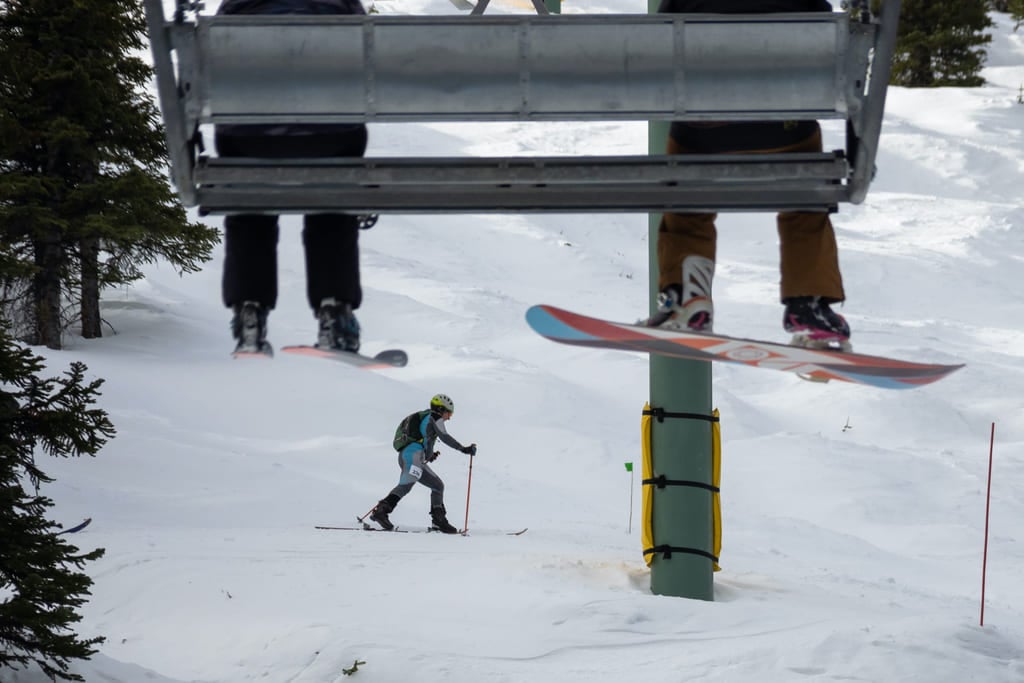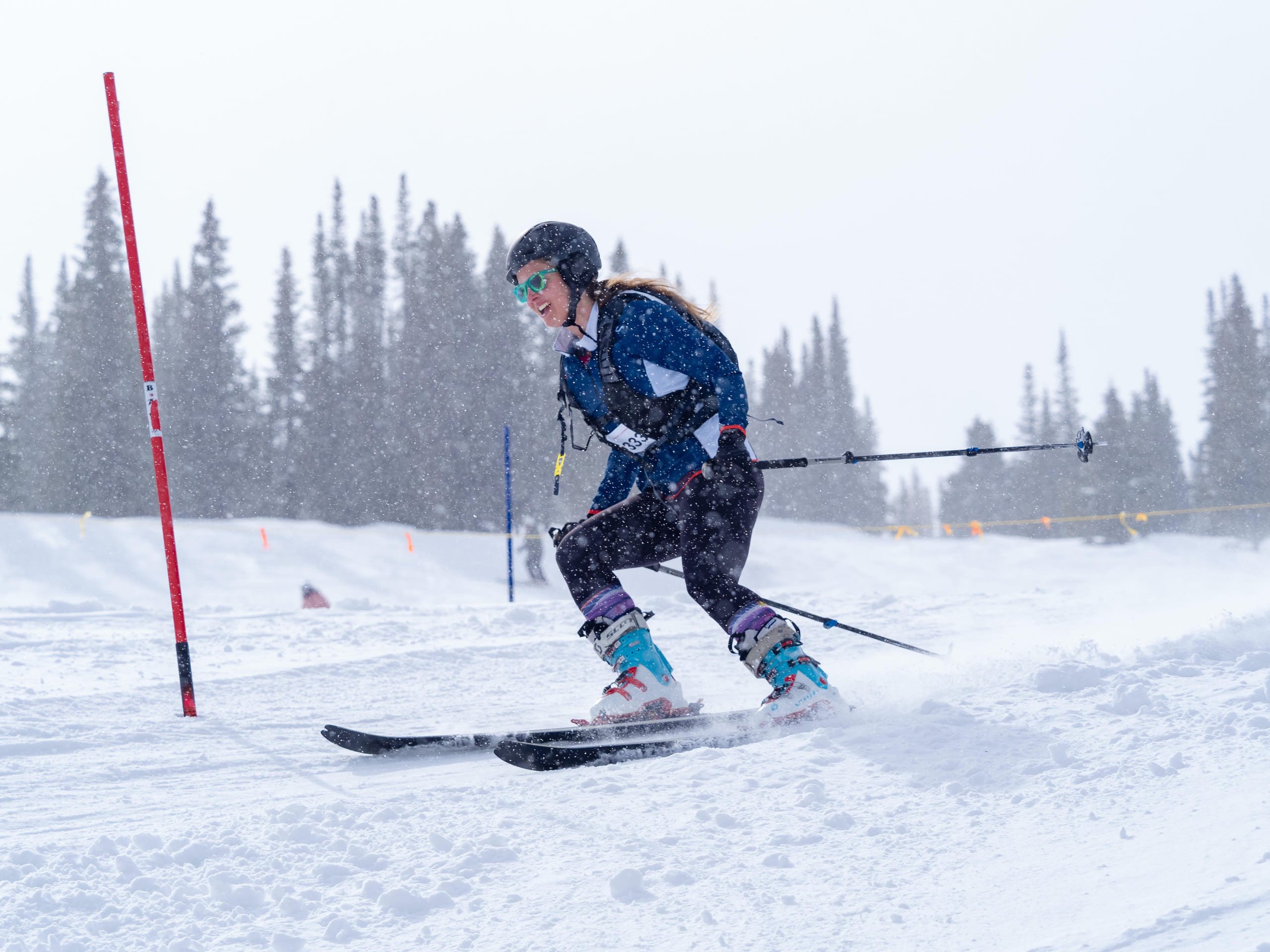 ---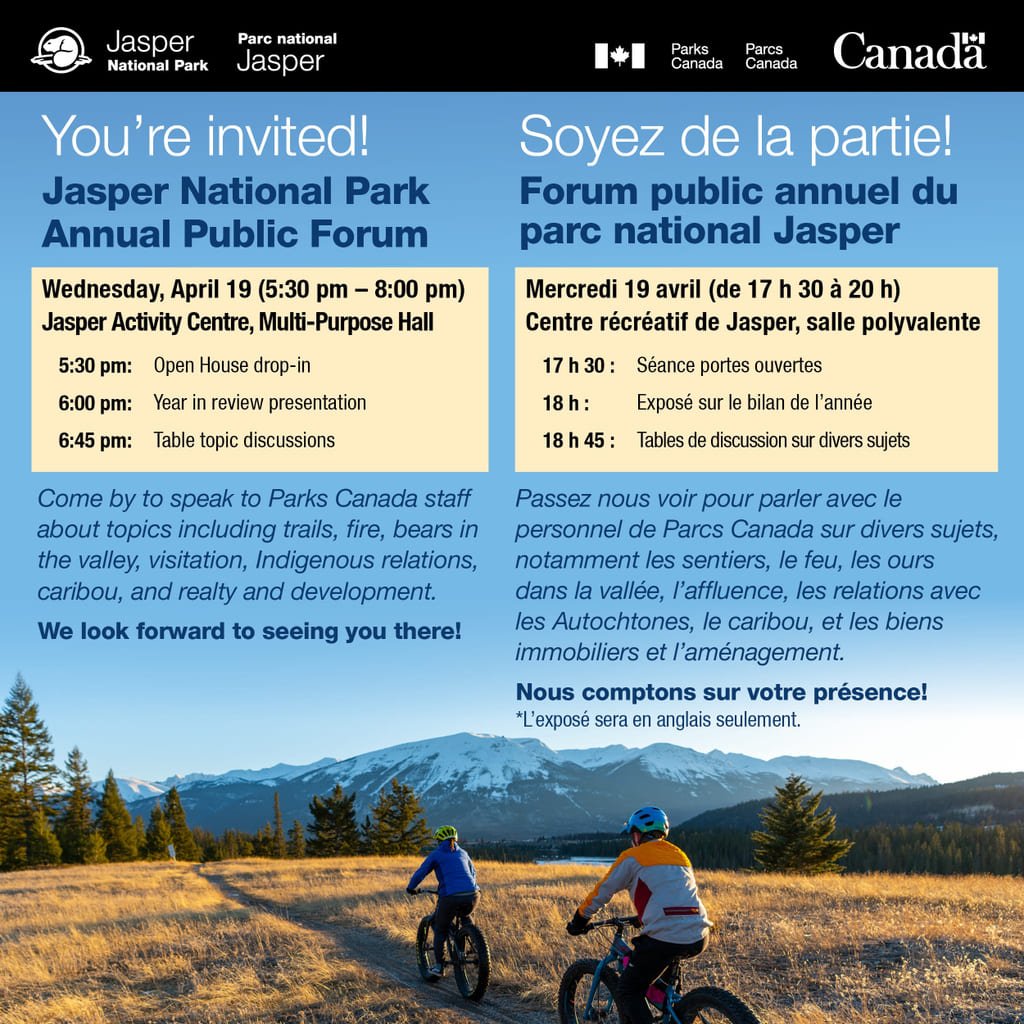 ---
Bob Covey // bob@thejasperlocal.com