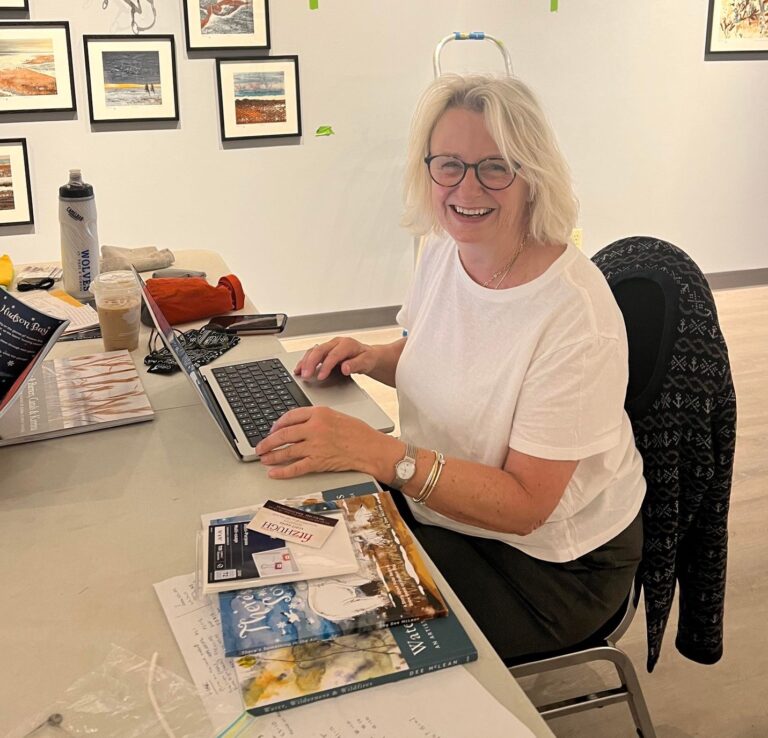 Thursday, May 25, 2023
Inspired by nature and science, drawn to artistic action
The Jasper Yellowhead Museum and Archives is featuring a new fine art exhibition.
Water Wilderness and Wildfires is an exhibition of fine art prints by Dee McLean, reflecting the precious nature of Our Places. The exhibition, which also includes material from the JYMA's extensive archives, is currently on display in the museum's Showcase Gallery. Freelance reporter and newly-minted gallery attendant/gift shop manager for the JYMA, Oksana Polivchak, spoke with Ms. McLean to get a sense of her inspiration, her background and her adjacent artistic endeavours.
---
Oksana Polivchak: Your art began with a strong connection to your first career in medical and scientific illustration. How do you connect nature and science these days?
Dee McLean: I have always had an interest in science, especially biology and natural history. These projects have led me to ask how our immediate environment—the geology and ecology—informs how we have developed as societies, and how we now address the changes global warming has brought to our places.
---
---
OP: What's an example of those changes you've seen first hand?
DM: The reservoirs on Hampstead Heath (an ancient shrubland habitat near London, UK), constructed in the late 16th and 17th centuries to supply drinking water to the expanding population of London, were built there because of the presence of Bagshot Sand on the top of the hills and London Clay at the base. The sand filters rainfall and the clay is impervious—a perfect material for building reservoirs. The work on the reservoirs that has had to be carried out recently—rebuilding the dams and spillways to mitigate the risk of flooding as London faces more intense rainstorms as a result of climate change—is directly related to the geology of the area.
OP: Tell me how your fine art project, Our Places, was born.
DM: In November 2016, at the suggestion of my daughter, who has lived in Jasper for many years [editor's note: the incredible Tor Begg], I travelled to Churchill, on Hudson Bay in Manitoba, to draw and paint. It was a journey that showed me what effects global warning was having on the Subarctic and Arctic; the frozen north was not so frozen any more. The sea ice on Hudson Bay was six weeks late in forming that year and the polar bears, who are a litmus paper for the effects of global warming, were waiting on the shore for the ice to form so they could hunt again. My thoughts about climate change in Canada's north made me look more deeply into the effects it was having on my places—cities and regions where I have significant emotional connections.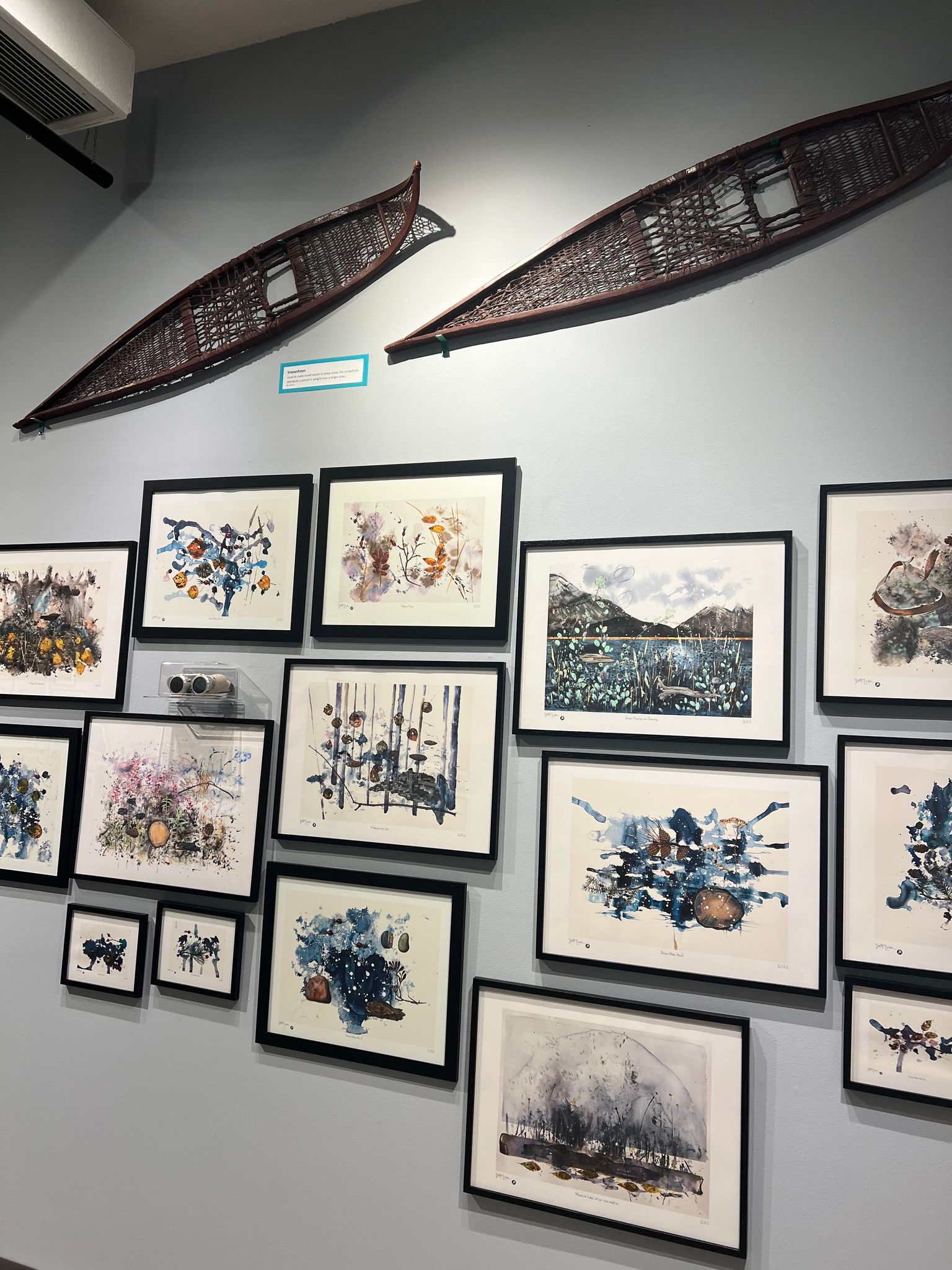 OP: What currently inspires your art?
DM: Walking in my places and experiencing the weather, light and seasonal changes are almost entirely what influences my art. I will come bak from a walk and take a sheet of watercolour paper and need to throw down a background to capture the atmosphere, weather and colours that I have just experienced. Once I have captured these, I can then develop the rest of the painting.
---
---
OP: You mentioned your daughter. How have you engaged with younger generations to convey your message?
DM: I worked as a cricket coach for many years, working with children and young adults. This led to my interest in using art as a vehicle to engage children with science and the climate crisis. I have run workshops in schools and I hope that my children's books also help to achieve this [There's Something in the Air is a story about polar bears and snow geese on Hudson Bay and is available in the JYMA's gift shop].
OP: What connects you with Jasper? What is your message for residents of and visitors who check out Water Wilderness and Wildfires at the museum?
DM: I have been lucky enough to visit my daughter here. I have met many lovely people in Jasper who have become good friends and I would like to thank them all for being so supportive of my painting endeavours. My message would be that nature may look chaotic, but it is very well organized and we mess with it at our peril. On a positive note, we all have the ability to make small changes and small changes add up and can influence how our governments respond.
Water Wilderness and Wildfires runs until July 23 at the Jasper Yellowhead Museum and Archives.