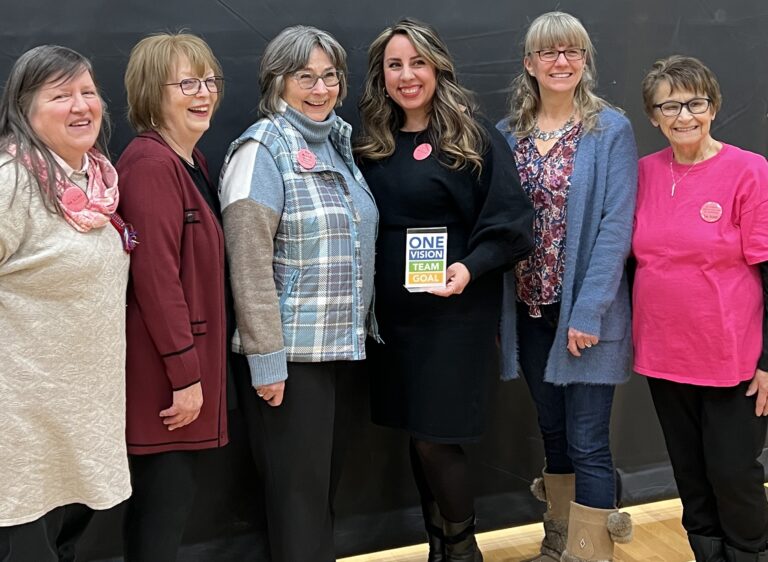 Friday, May 26, 2023
GYPSD trustees question Alberta charter schools
Grande Yellowhead Public School Division's board of trustees is speaking out against publicly-funded charter schools.
In an opinion piece run in regional media across West Yellowhead last month, the GYPSD board of trustees pointed out that Alberta is the only province in Canada which has charter schools—schools which are neither freely equitable, nor accepting or accommodating to the needs of all students, it notes.
"Where is the value for Albertans?" the board asks.
---
---
Charter schools are publicly-funded, but privately-run institutions. While they are promoted by the Alberta Government as providing complementary, enhanced educational services, charter schools are panned by critics for being exclusive and less-accountable—they are not governed by publicly-elected trustees, the board notes.
"Diverting funds from the public system to support 'choice' weakens the public system," the column says. 
In the advertisement, board trustees ask local newspaper readers to ask why charter schools are often looked to in order to give Albertans more choice.
"At a time when Alberta public schools are losing EAs, teachers, librarians, and school counsellors, is it fiscally responsible to funnel more provincial dollars into exclusive options outside of the public system?" they ask.
---
---
The board voted to send out the message at its April 19 regular board meeting. Not all trustees voted in favour of articulating such a position: trustees Darrell Delisle, from Grande Cache, and Melodie Bobilek, representing Lobstick, were in opposition. They did not expand on their positions in the meeting.
Board Chair Dale Karpluk did elaborate on why the board would wade into politics. The Jasper trustee said with the imminent election in Alberta, the board has a responsibility to raise the profile of issues related to public education.
"We want to share information with candidates who wish to be informed of what we think are key issues," Karpluk said.
And they think it's important to get clarity on those key issues from West Yellowhead's political candidates. At the end of the advertisement, the board suggests voters ask those running for office for their stance on charter schools.
"Ask your 2023 provincial election candidate: Should your party form government, will you limit the public funds that are diverted to support private and charter schools, and turn your focus back to funding a strong, inclusive, and world-renowned public education system in Alberta?"
The Jasper Local put that question to West Yellowhead's candidates, the NDP's Fred Kreiner, and the UCP's Martin Long, who is seeking re-election.
Kreiner's team said the Alberta NDP do not intend to make any changes to charter and private school funding.
"The focus of our investment, should we form the next government, will be on the improvement of the public education," Kreiner said.
Martin Long, when asked the same question, said parents have the right to choose the path of education they want for their children.
"Many of our schools outside the public system are able to offer very specifically designed programs that accommodate our students that may have special or unique needs. This should be available to parents so they can make their own choices of education for their children and young adults," he said.
Long added that school of choice is a longstanding tradition in Alberta and a UCP government would be committed to maintaining this tradition.
"I do not support dismantling the current opportunities for parents and their children," Long said.
Karpluk told The Jasper Local that she brought up the fact that charter schools do not allow access to all students with Alberta's education minister, Adriana LaGrange. Karpluk said they had to agree to disagree that charter schools are inequitable.
"Charter schools are not public education," Karpluk said. "Public education is for everyone—including the poorest and most vulnerable student populations."
---
Bob Covey // thejasperlocal@gmail.com