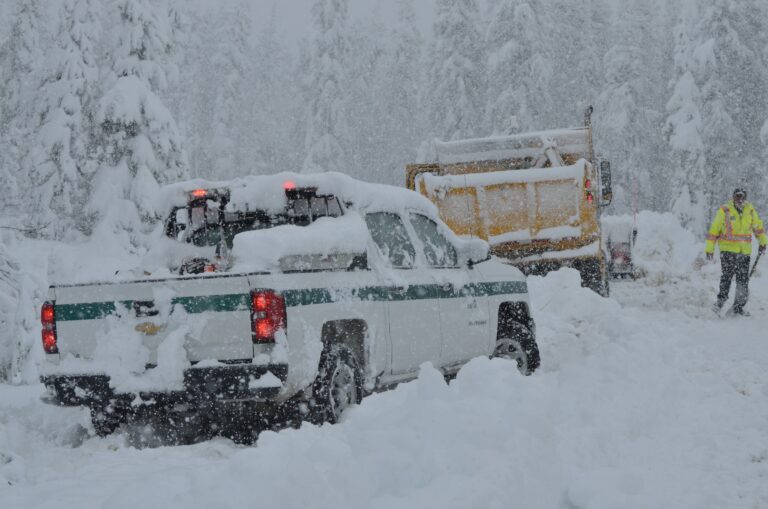 Monday, June 26, 2023
From snow storm to sunshine
What a difference a week makes!
Jasperites are used to changing weather, but last Monday, June 19 was one for the books! With more than 100 mm of rain and up to a metre of snow in high elevations, Mother Nature had residents scrambling to salvage their gardens and visitors reimagining their vacation plans.
In the pouring rain, the highly-anticipated RCMP Musical Ride show couldn't go on as scheduled. Conditions were too wet and slippery to have two dozen horses parading as planned. Instead, the officers and their steeds did a waterlogged—yet surprisingly still regal—wander around the Jasper townsite, including a soggy stop in front of Alpine Summit Seniors' Lodge.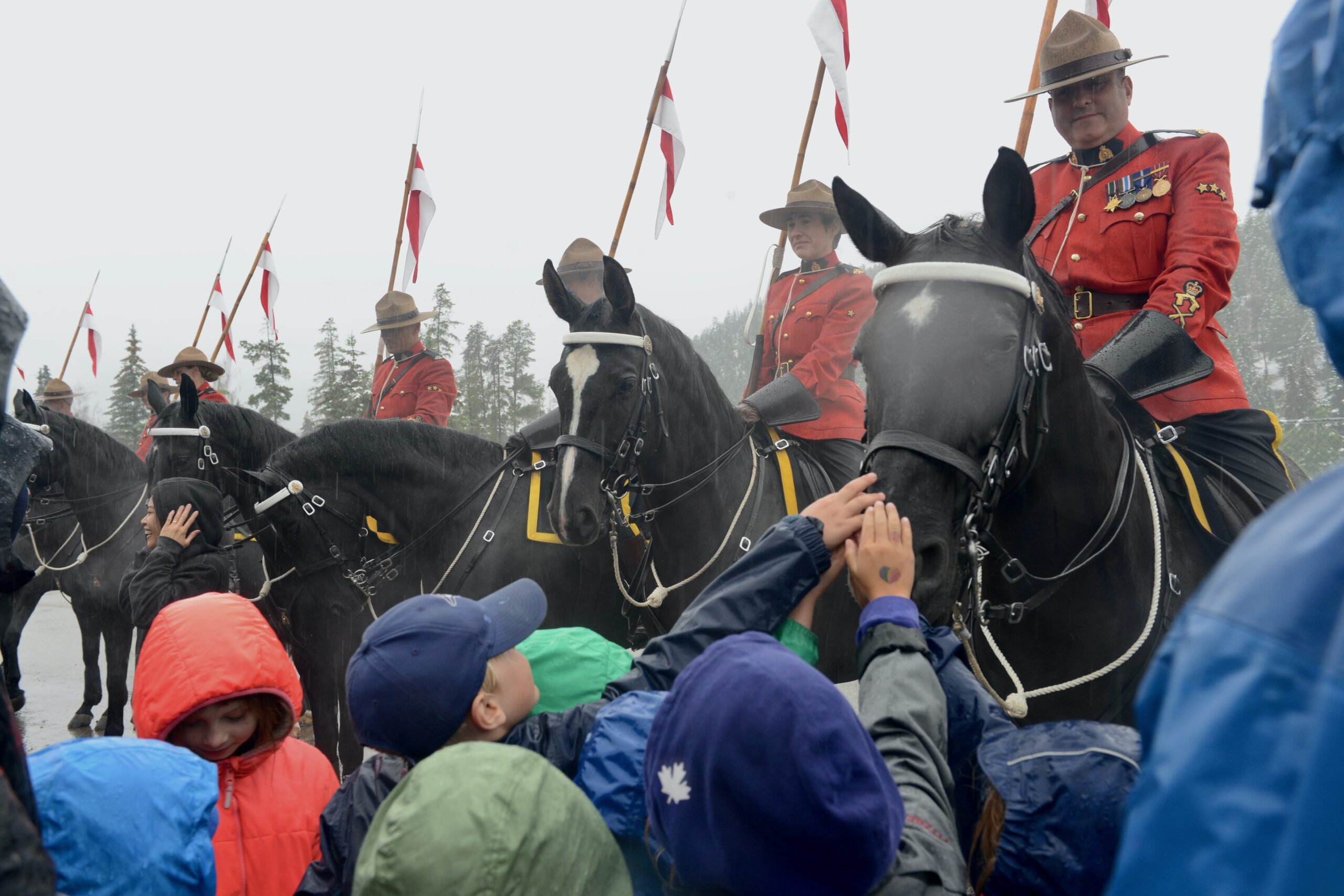 All the rain in the Rockies couldn't put a damper on the smiles of dozens of elementary school-aged children who were excited to meet the decked out geldings and mares.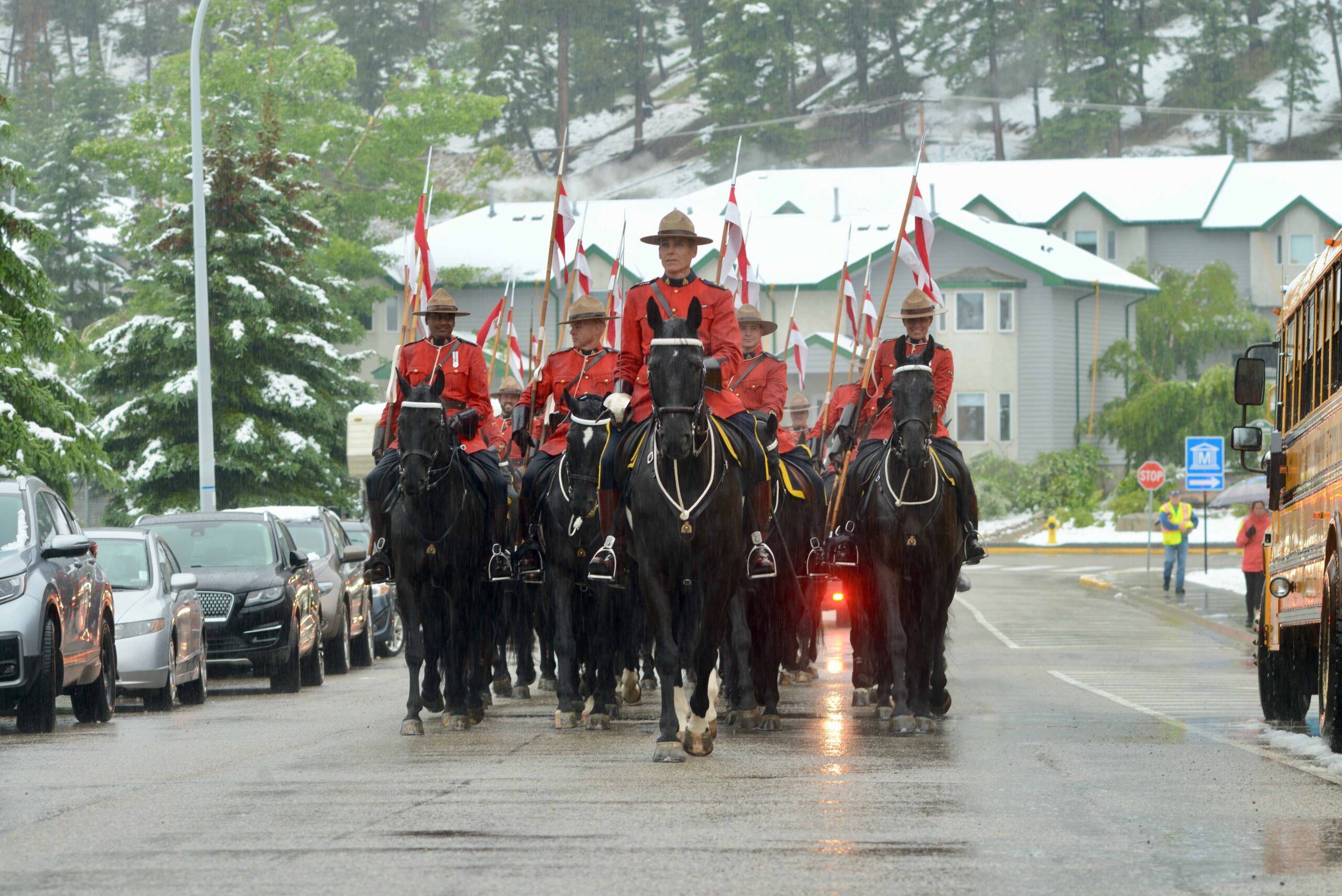 The weather was a big disappointment for organizers, but the officers and their horses made a valiant effort to show up for expectant community members, many of whom were happy to brave the elements for a chance to see the troop in action.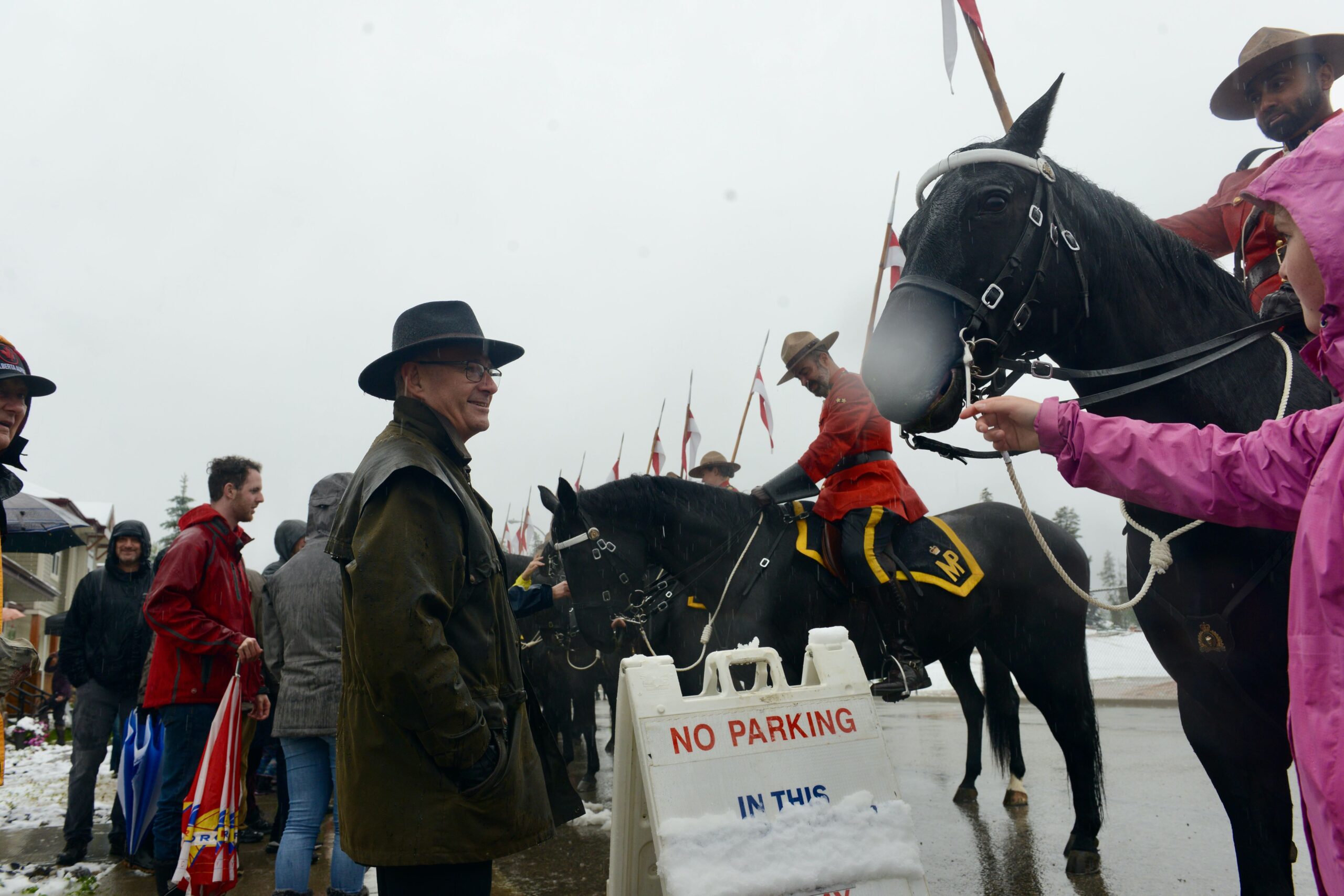 Jasper Mayor Richard Ireland saw the RCMP Musical Ride when it last came to Jasper 50 years ago, in celebration of the opening of Jasper's current RCMP detachment. The weather was better then, but the excitement of the townsfolk was the same, he said.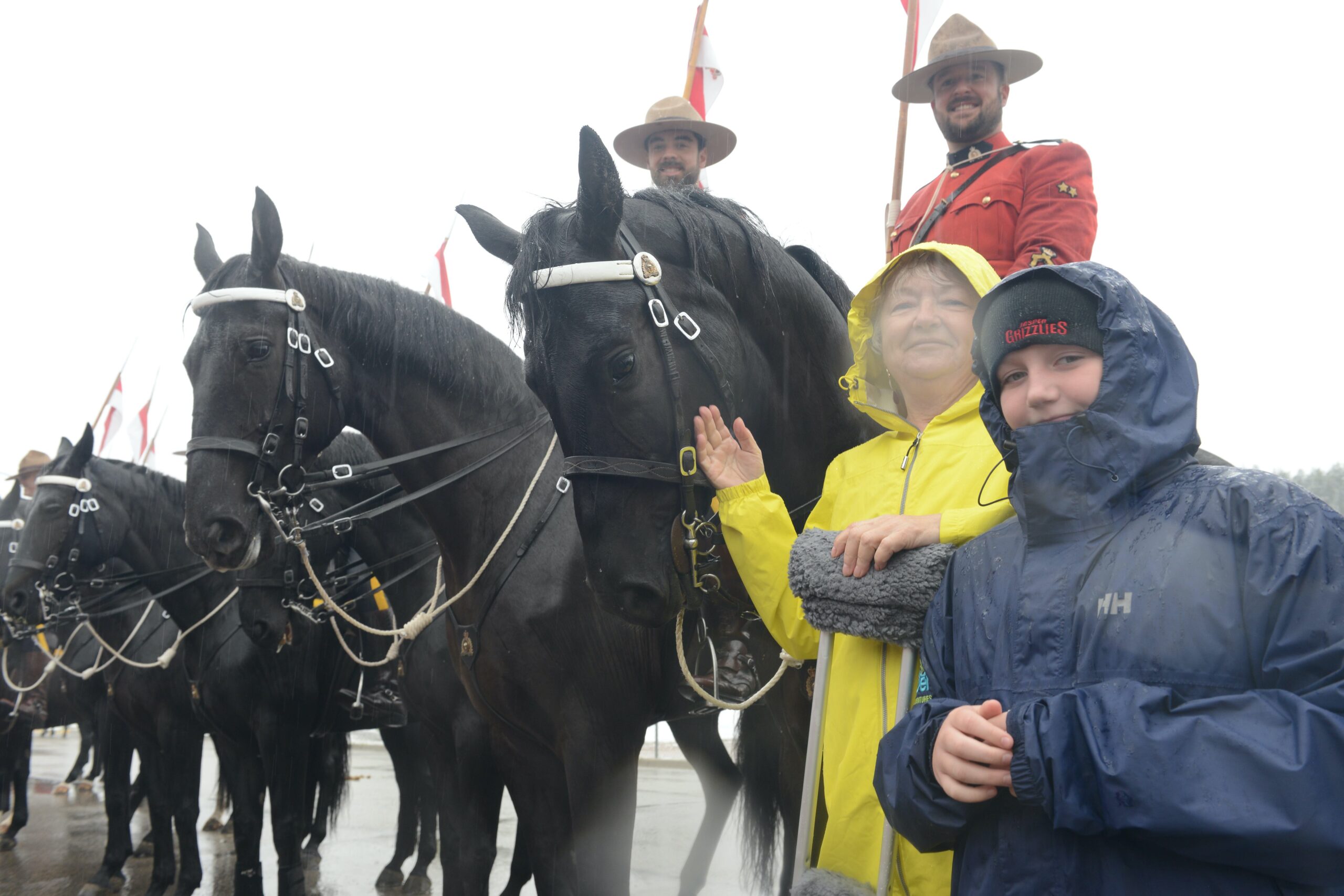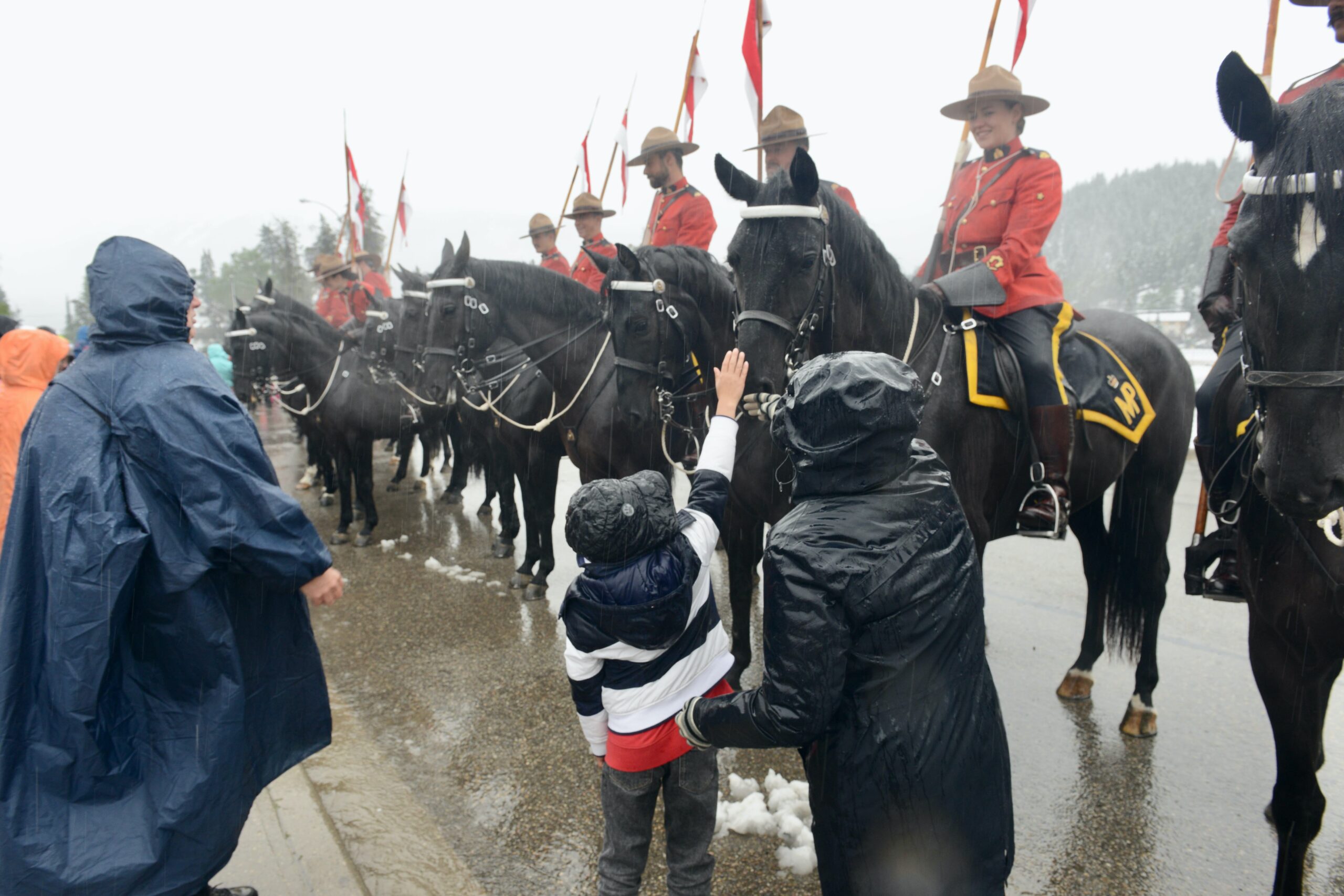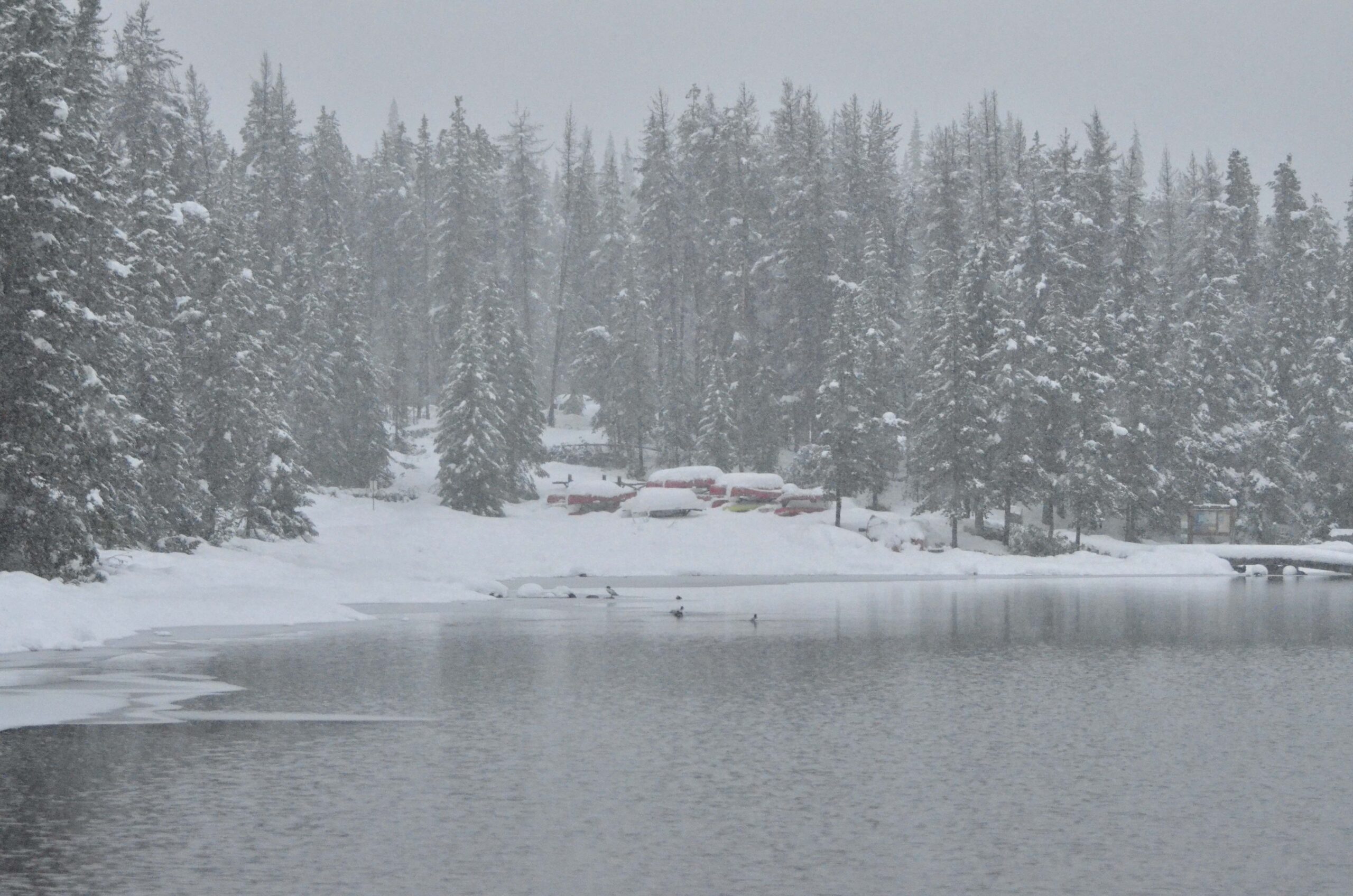 Up at Maligne Lake, more than three feet (1 metre) of snow fell in some spots. The normally bustling boat launch was silent save for falling flakes and the confused quacks of resident birds.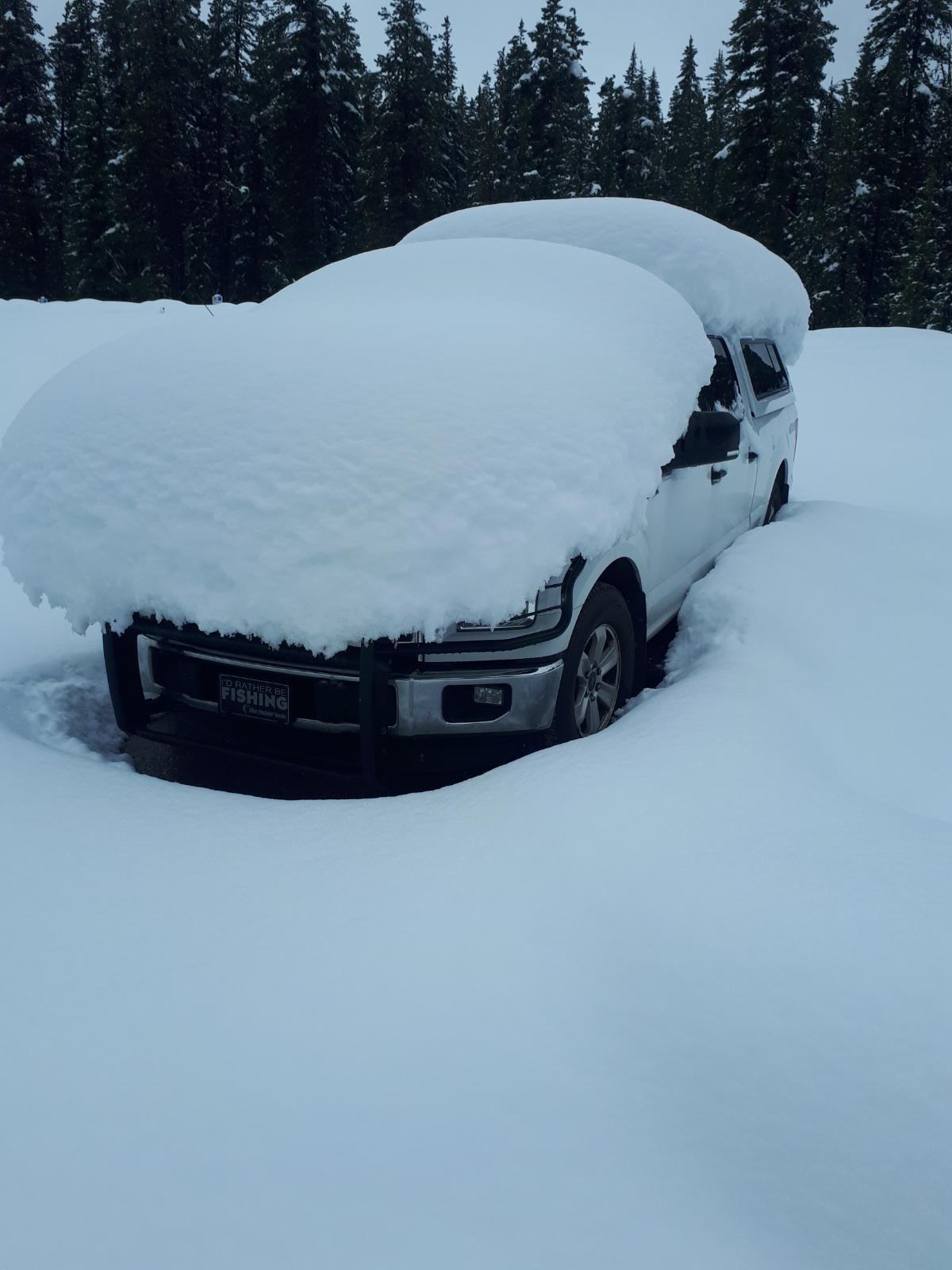 The owner of this truck would rather be fishing—and probably would have been, had the snow storm not been cause for an emergency evacuation from Maligne Lake's backcountry campsites.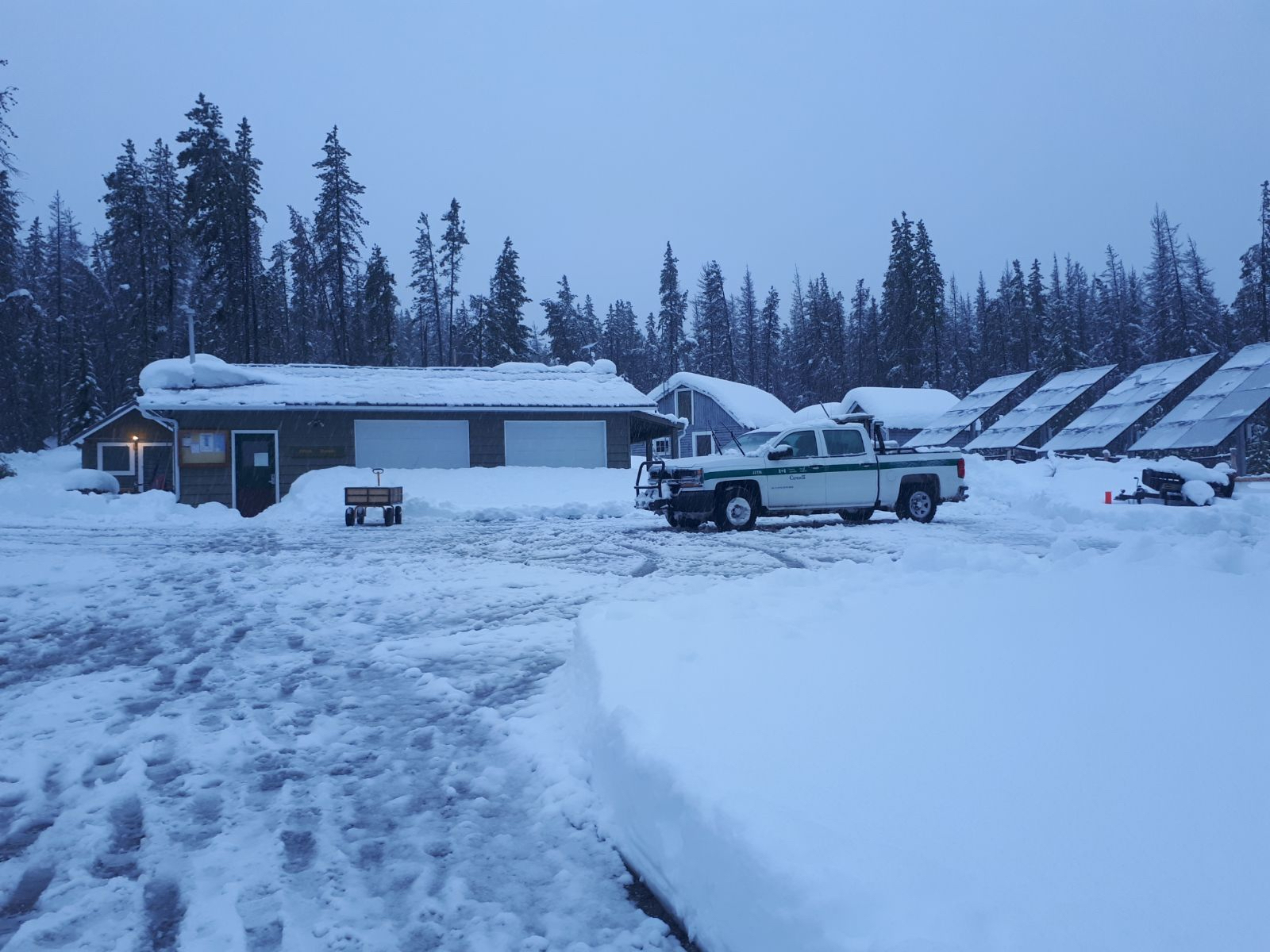 Parks Canada staff at the Maligne Lake Warden Station sprang into action when the storm hit—helping rescue stranded canoeists and helping more than 40 coach passengers whose tour bus was halted by the freak weather.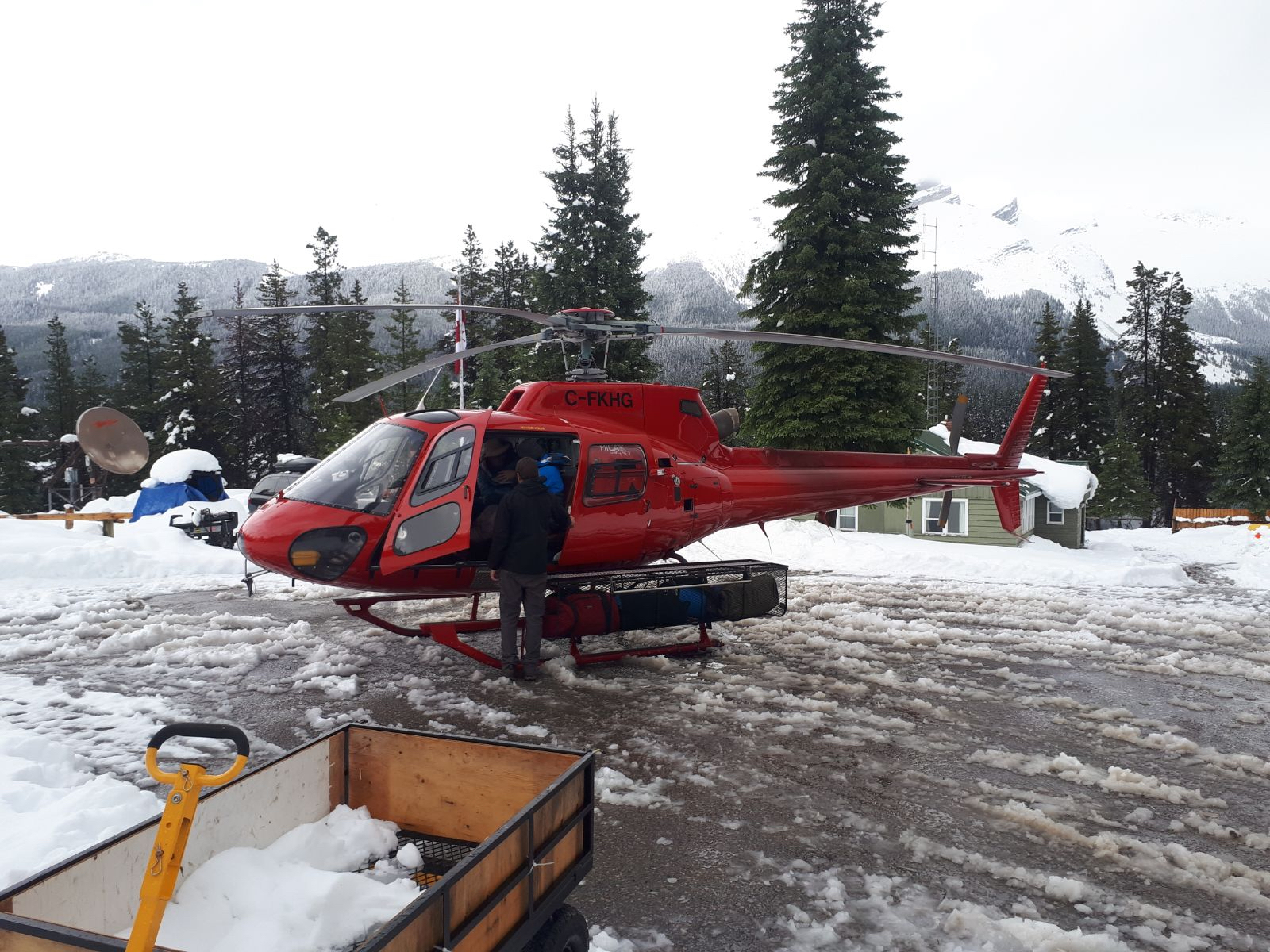 A party of six campers on Jasper National Park's Skyline Trail were flown from the alpine to the Maligne Lake Warden Station, then, when flying conditions permitted, back down to the townsite.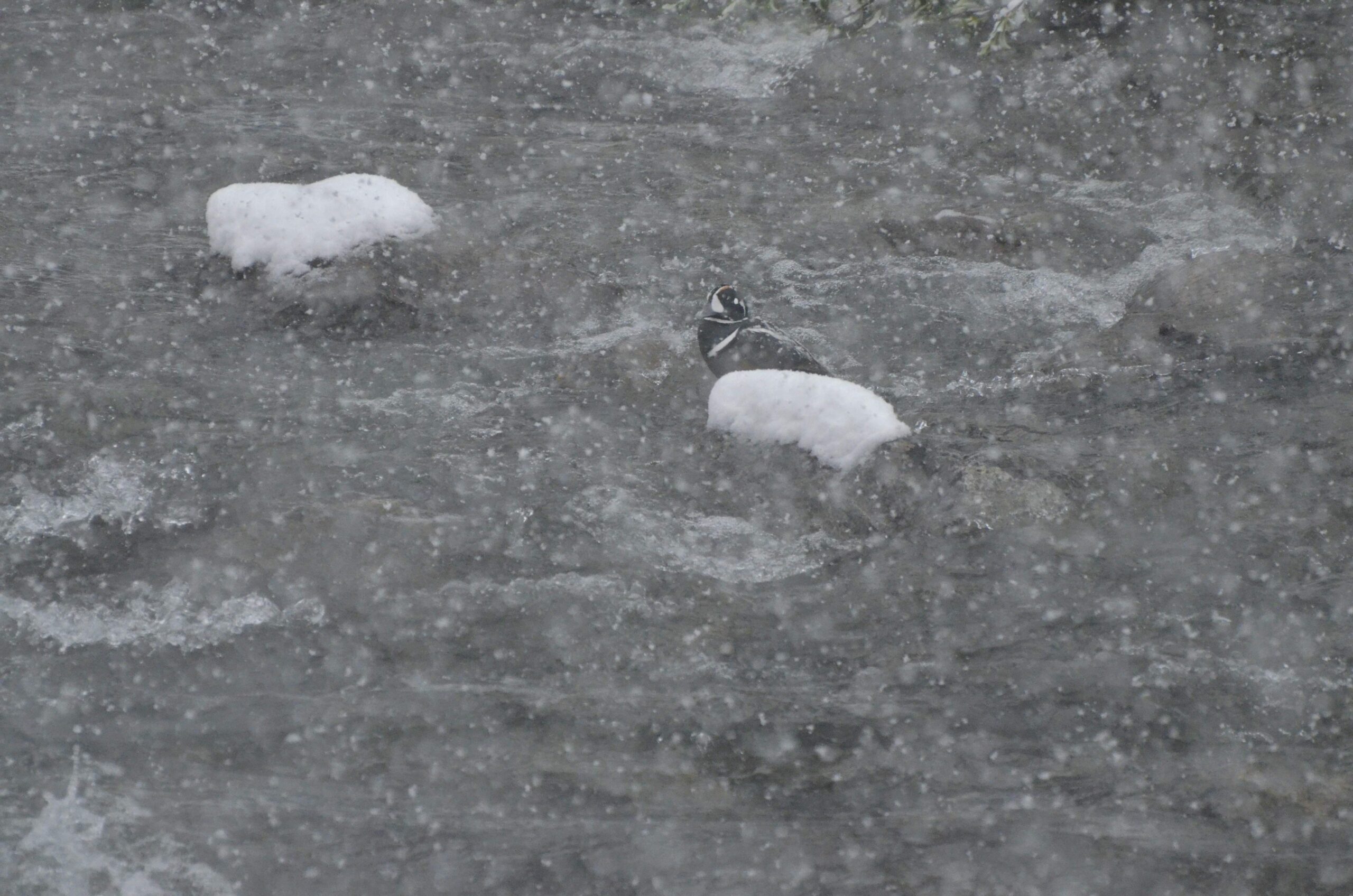 Harlequin ducks, an endangered species in eastern North America, can often be seen courting in the waves of the outlet of Maligne Lake. In the winter they hang out in the heavy surf along the west coast, so apparently a little snow isn't enough to stop their show.
The calm after the storm: Annunciation Peak, viewable from the Maligne Lake Road, in perfect reflection on Medicine Lake.
---
Bob Covey // bob@thejasperlocal.com