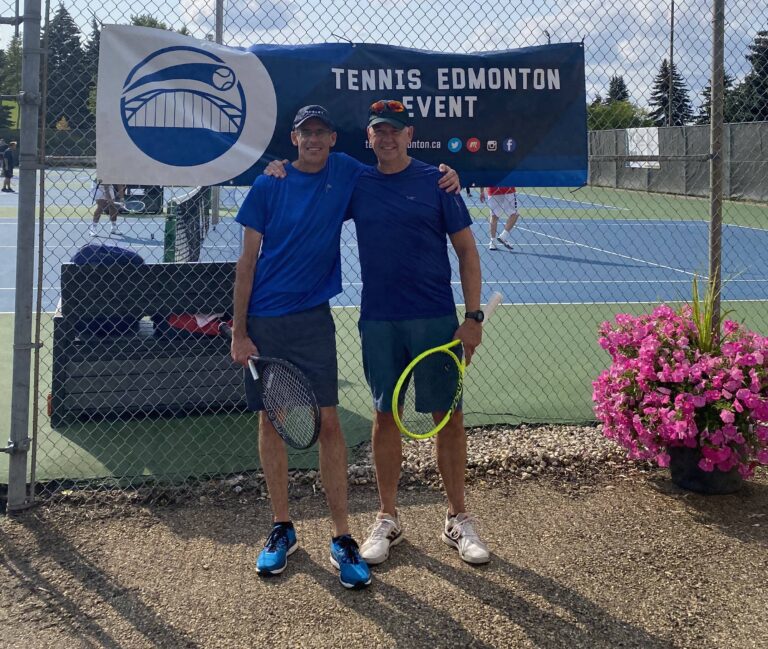 Friday, August 25, 2023
Smashing Mount Stupid
The Dunning-Kruger effect is that sensation among overconfident newcomers that they have incredible natural abilities, mere moments after learning a new skill.
That inflated confidence has been termed "Mount Stupid" that is quickly followed by the "Valley of Despair" once reality makes an appearance. There's more, but you can think of the D-K effect as the chatty twin of the 10,000 hours rule. I don't think it applies to tennis.
With our D-K illusions firmly strung at 57 lbs of tension spanning the frames of our decades-old racquets, James McCormick and I set out last Saturday morning on an ambitious road trip.
We were to compete in men's doubles, representing Jasper's elite tennis community, at the Chris Turner Memorial Tournament held at the Capilano Tennis Club in Edmonton. We've played tennis recreationally together for years but had no idea how we ranked among "the city's" extensive outdoor court diaspora. We naturally assumed we would dominate.
Before we left, we looked up how Dunning and Kruger made out in this year's Australian Open. They didn't qualify.
The Saturday, crack-o-dawn launch from Jasper reminded me strongly of the years of similar starts for my kids' hockey road trips over the years, but this time the butterflies were my own. Four hours later, propped up by my shaky chicken legs, I was waiting to receive my first tournament serve with steady James covering my left-wing in our first match.
We were nervous but dressed to kill in our coordinated off-blue tennis togs, and that look carried us well through this first "match". Tournament matches just one set long and we gave up only one game, prevailing 6 to 1 in about 45 minutes of play.  Wilmshurst-McCormick one, Dunning-Kruger love.
Now warmed up, the second match came right on the heels of our opening success. We should have been more relaxed, but James and I were still nervously assessing our rather youthful opponents across the net.
This pair were fit and could hit, and the early points were tough. Nevertheless, our overconfidence carried us to victory yet again, another 6–1 victory. We were crushing the D-K algorithm like an overhead meatball three feet from the net.
This victory put us in the semi-final that unfortunately had us cooling our Stan Smith court shoe-covered heels for about 3 hours while we waited for the opposition to catch up. Gary and Rajiv, who also earned their way into this third-round spotlight, proved to be much tougher opponents than in our previous matches. Interestingly, they were also surfing the D-K curve—recreational city players who were testing their mettle for the first time in a competitive environment.
They got off to a fast start, taking the first two games from James and I.  But then we stormed back, taking 5 of the next 6 games and coming within a hair of booking a spot in the final. If only I could hold my serve! In the end, we were defeated 7–5 after I fed Rajiv an easy forehand volley that he buried cross-court for my 10,000th unforced error of the match.
Gary and Rajiv would go on to easily take the tournament's gold medal (kindly complementing James and I as giving them their stiffest competition of the day), and we would head home with the bronze—a third place finish awarded after the forfeit of our consolation match opponents. We'll take it.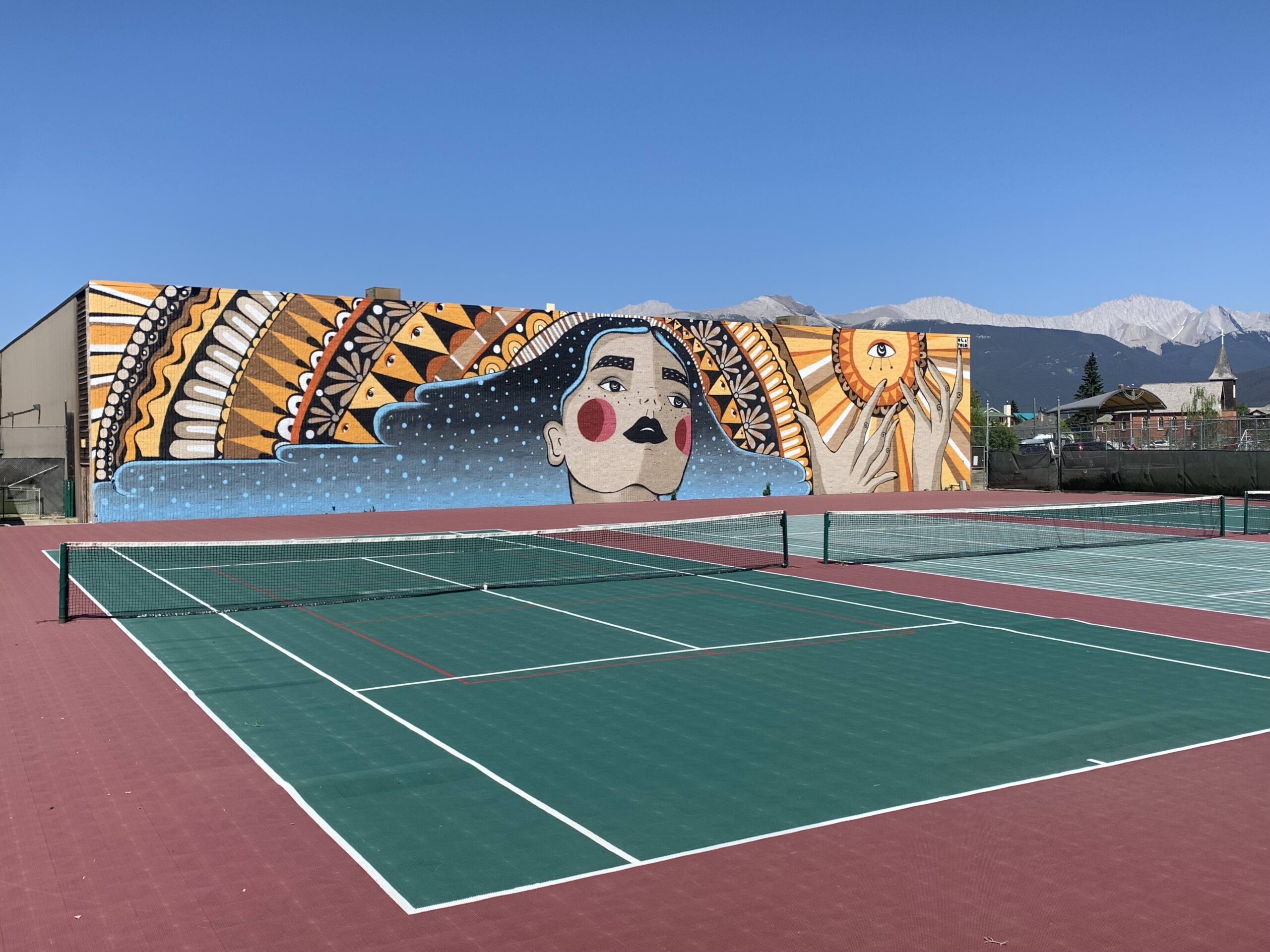 We are back home now, playing wonky bounces on our plastic tiled courts under the watchful stare of Ola Volo's mural. The taste of what could-have-been is still fresh, making me think we have yet to crest Dunning and Kruger's "peak of Mount Stupid."
So, we'll sign up again next season. In the meantime, if you are looking for a game, we'll see you on the courts.
John Wilmshurst // info@thejasperlocal.com