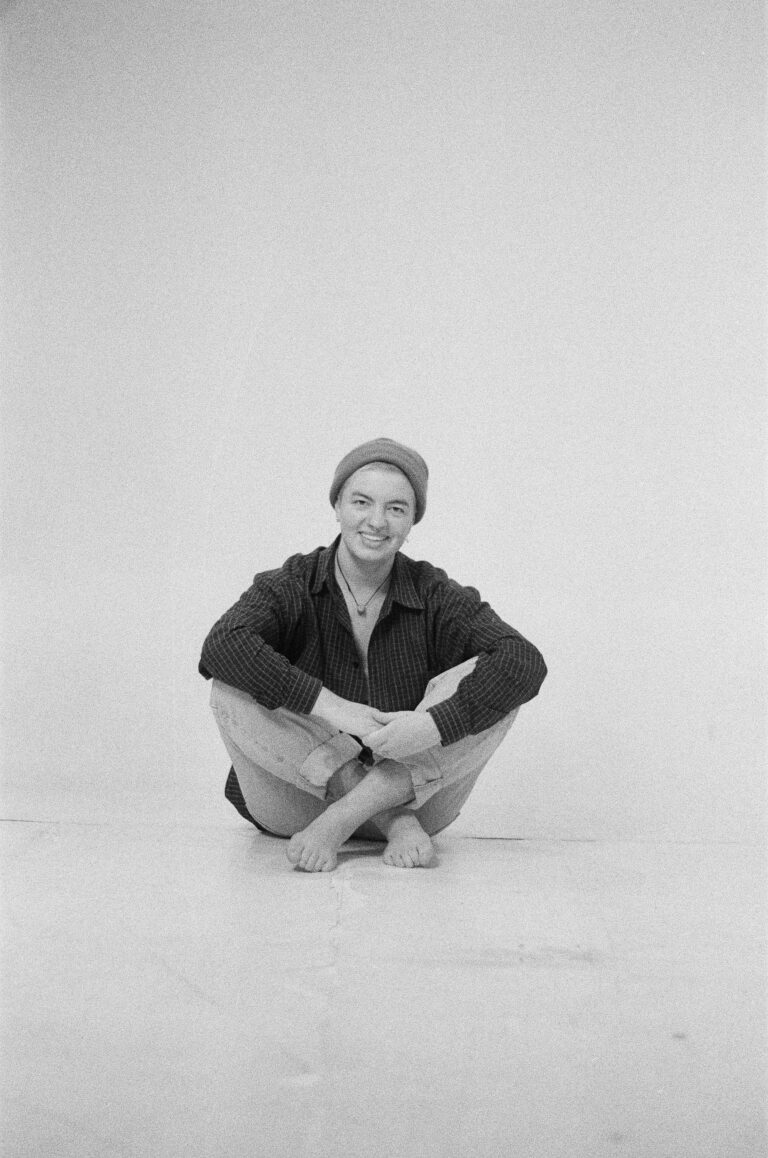 Thursday, September 7, 2023
A Glimpse of the trans experience: Art exhibit celebrates gender euphoria
A combined still-life/portrait series celebrating queer identity is catching the eyes of Coco's Café clientele.
Local art enthusiasts and coffee addicts are likely familiar with the frequently rotating art collections housed by Coco's Café. The business is an approachable starting point for local artists looking to display their projects, so regulars discovering new works is far from infrequent.
The latest artist to be revealed via the café is photographer Noel Collins, who had been working as a for-hire portrait photographer, primarily shooting engagements and anniversaries. However, as a queer artist working, for the most part, with straight couples, Collins began feeling disconnected from his work.
"I wanted to do something more political, something representing people that I actually felt needed to be represented," Collins said.
After reconsidering his photography goals, Collins began pursuing a second degree, majoring in photography at the University of Concordia in Montréal. His first degree is in geography and environmental studies, so a summer gig in Jasper made sense, he figured.
Now, thanks to his opportunities at Coco's, he's opening up fissures in the local art scene.
"Glimpses," which debuted in June, communicates a unique facet of the trans experience: a shared feeling of joy in relation to gender expression.
According to Collins, each image in the collection showcases objects or attributes which give the model "gender euphoria," a term initially coined by and for transgender individuals.
Collins' models, each of whom are trans, were prompted to bring something to the photoshoot that brought them their own gender euphoria. For some, it was their clothing or personal items that helped them feel connected with their gender. Others simply displayed their bodies in a gender-affirming manner.
The inspiration for Glimpses came from their early days of creating queer-focused art. Collins recalled an early shoot with a trans friend, who, when she saw the photos, said they gave her 'gender euphoria.'
"She had never seen herself that way before," Collins said. "That comment inspired me to keep doing that for people."
As he continued exploring the identities of his subjects, Collins began exploring his own trans identity by means of self portraits.
"Doing art of my own body has been a process of me figuring out what I want to look like and who I want to be," they said.
Prior to "Glimpses," Collins created "Not Black and White," a portrait series depicting the complexities of queer identity, as well as "Lovers in the Streets," a collection of photos surrounding LGBTQ2S+ love and resistance taken at various protests in Montreal.
"Glimpses" presents its subjects on a plain white background, decorated with pink, white, and blue flowers (the colours of the trans pride flag). While eye-catching for coffee shop patrons, the exhibition also reminds the greater community of Jasper's greatest asset: its diversity.
Meanwhile, while Collins enjoys the Jasper lifestyle, he is also looking to diversify—his portfolio.
"I want to get involved and work with the community," he says. 
Check out Noel Collins work at Coco's Cafe, or online at noelcollinsphotography.ca and on Instagram.
---
Jack Mastrianni // info@thejasperlocal.com