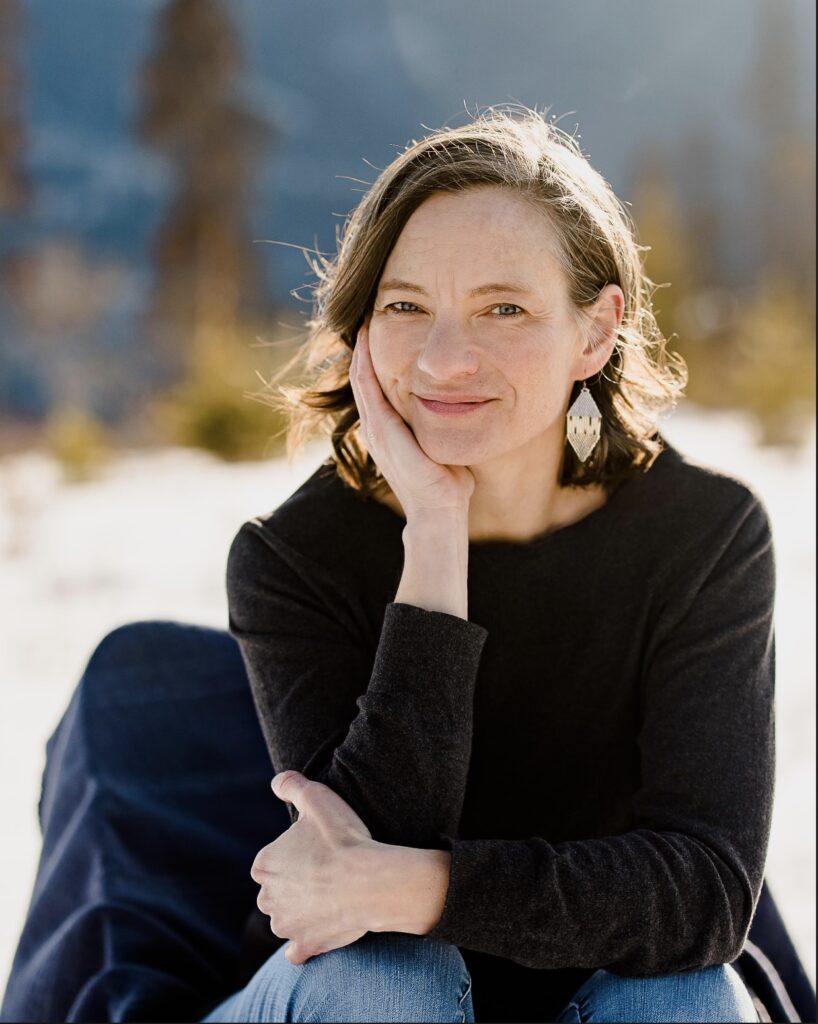 Monday, October 16, 2023
Talking nerdy: Festival host Niki Wilson's Dark Sky dark horses
The Dark Sky Festival is 13 years old in 2023—young in astronomical terms, sure, but as far as science festivals go, that's light years of hard work.
Jasper's Niki Wilson has been with the event since it was just a nebula. As the Dark Sky Festival's science content advisor and festival host, she helps pick out the stars from the dark matter.
"We want to bring in people who are really engaging and have great ideas but also people who are evidence-based," she said.
With Wilson's help, the festival has accomplished that mission. From Artificial Intelligence experts to aurora chasers; from astrophysicists to Indigenous artists; and from science broadcasters to night photographers, the 2023 speaker line up is once again out of this world.
On Thursday, Wilson introduced Canada's first man in space, the Honourable Marc Garneau, to the audience at the Jasper Rotary Club's biggest fundraiser of the year—which in turn launched the 2023 celestial celebrations. And odds are good she'll be lighting up the dance floor at the festival's finale, the sci-fi-inspired Space Ball at the Fairmont Jasper Park Lodge on October 28.
"I really love interacting with people, that's the highlight for me.," she said. "People tend to be so positive at this festival, There's something about the mindset people bring that's really inspiring."
While there are plenty of electrifying events to fill a festival itinerary, Wilson knows not everyone can make it to the most-promoted, premium presentations. For that reason, she's curated a downloadable PDF listing free and/or economical Dark Sky Festival events which members of the community might want to discover.
Family-friendly activities such as night sky observation opportunities, Indigenous storytelling sessions, and dizzying drone light spectacles hit that sweet spot between affordable and awe-inspiring, she said.
"For me it's really important for the community to see the benefit of having all these amazing people coming to town to provide educational opportunities and entertainment for locals," Wilson said.
The WISEST (Women in Scholarship, Engineering, Science & Technology) Youth Camp, for example, allows participants to make a lava lamp, shoot off an AlkaSeltzer rocket, or light a pickle on fire.
"Things will be blowing up and flying through the air," Wilson laughed.
Not just things, but ideas, will be flying through the air when Jay Ingram and the Dark Sky Band hit the CN Place Stage on Saturday, October 21. Using music, images and narration, the six-piece group will tell a story of humankind's future, and ask cosmic questions such as "Where will we live?" and "Will we be part cyborg?" Wilson isn't giving out any spoilers, by the way.
"We seem to be spending a lot of time in society looking forward," she said. "Jay is really great at talking about science in a way that's entertaining and fun."
There's also a component of spirituality to science, a synthesis for which, over the years, the Dark Sky Festival has been particularly fertile ground. Learning from Indigenous knowledge keepers is the best way to experience this unification, Wilson says, because Indigenous teachings don't silo things like science, creativity and spirituality.
"I've learned a lot about Indigenous science at the festival," she said. "What happens in the sky, in the environment, what happens with us, it's all interconnected. I think that's a priority message, at least for me."
Wilson has said she's not just thrilled to have a world-class festival taking place on the backdoor of her hometown, but she's also proud of the festival's progressiveness.
"I'm proud to work with an organization that's tried hard to keep diversity in mind," she says. 
A trained biologist who made the leap to science communicator and journalist more than a decade ago, Wilson says more than anything, storytelling helps science comes to life at the Dark Sky Festival.
"I think being able to spin a good yarn, to be personable, empathetic and relatable is fundamental to any kind of communication," she says.
Wilson, who is all of those things, would certainly know. If you see her having Science for Brunch or chasing down an aurora chaser, don't be surprised if she's engaged in a bit of nerdy talk.
---
Bob Covey // bob@thejasperlocal.com