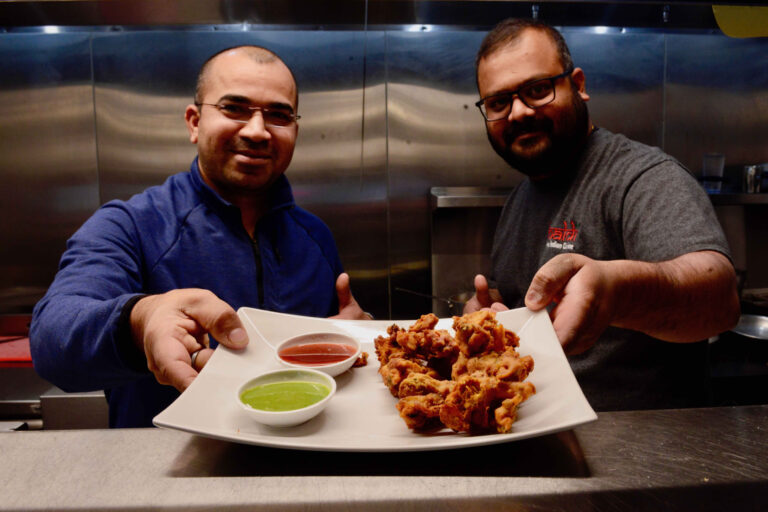 Wednesday, April 20, 2022
Restaurant rotation: Indian eatery turnover to spice up Jasper dining
If variety is the spice of life, the Jasper dining scene just got a little more flavourful.
The latest edition to the roster of local restaurants is Haldi, a new concept cooked up out of a well-loved kitchen.
Since 2018, under chef Gopal Shelke, diners at 620 Connaught Drive and 632 Connaught Drive have enjoyed South Asian dishes in the Rockies. Now, after five years, both Agni Bistro and the Jasper Curry Place are making way for new restaurants, under a new chef and featuring new menus.
Shelke, whose first foray as a restauranteur began in 2015, was was encouraged by friends and Jasper locals to start his own business. 
"We wouldn't have been able to open without the support of the community," he said.
Now Shelke is paying that support forward as he helps a new entrepreneur in Jasper get started. Agni and The Curry Place have sold, reimagined as Haldi and Hurry for Curry.
Haldi's Prerak Desai, who goes by Pete, comes to the community by way of India's Gujarat province, then Nashville, Tennessee, then Thunder Bay, Ontario where his wife worked as an electrical engineer. His last stop before landing in Jasper was Hinton, Alberta.
"I've always wanted to be in Jasper," said Desai. "It was a dream to live in the Rockies."
That dream is materializing, but he knows he'll have challenges to overcome: namely recruiting staff, holding onto his accommodations and finding the balance between Jasper's feast and famine seasons. With thoughts of his family someday moving from India to join him in the Rocky Mountains, however, he is facing the test head on.
"When you come from India to a place like this, with all the fresh air, you add 10 years to your life," he said.