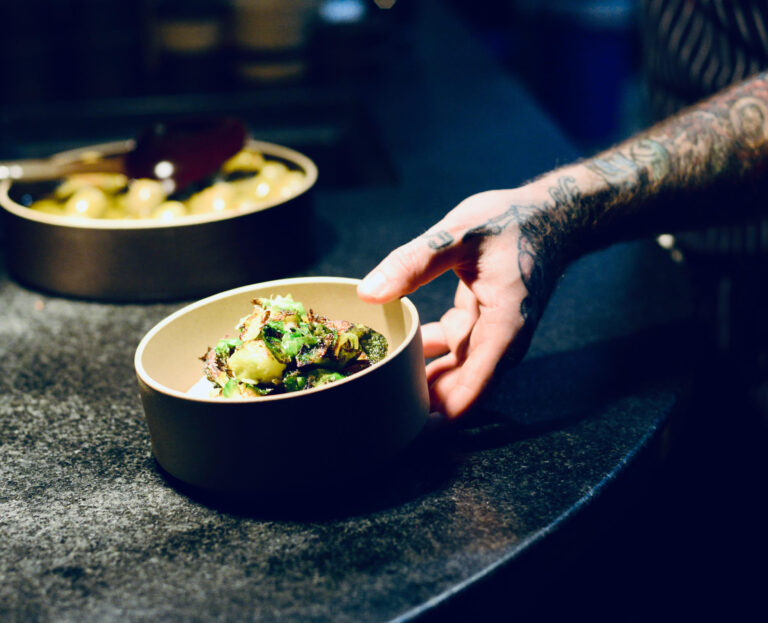 Thursday, February 2, 2023
Welcome to the NBHD
A new culinary experience in Jasper has opened its doors, and its kitchen, to the tapas-hungry public.
NBHD (pronounced Neighbourhood) is located upstairs in the Patricia Centre Mall, the brainchild of Jasperites Tim Horrocks and Vladi Dostálová—two ambitious ex-pats who have since 2018 been serving up sophisticated food and drink options at SunHouse Café, right next door.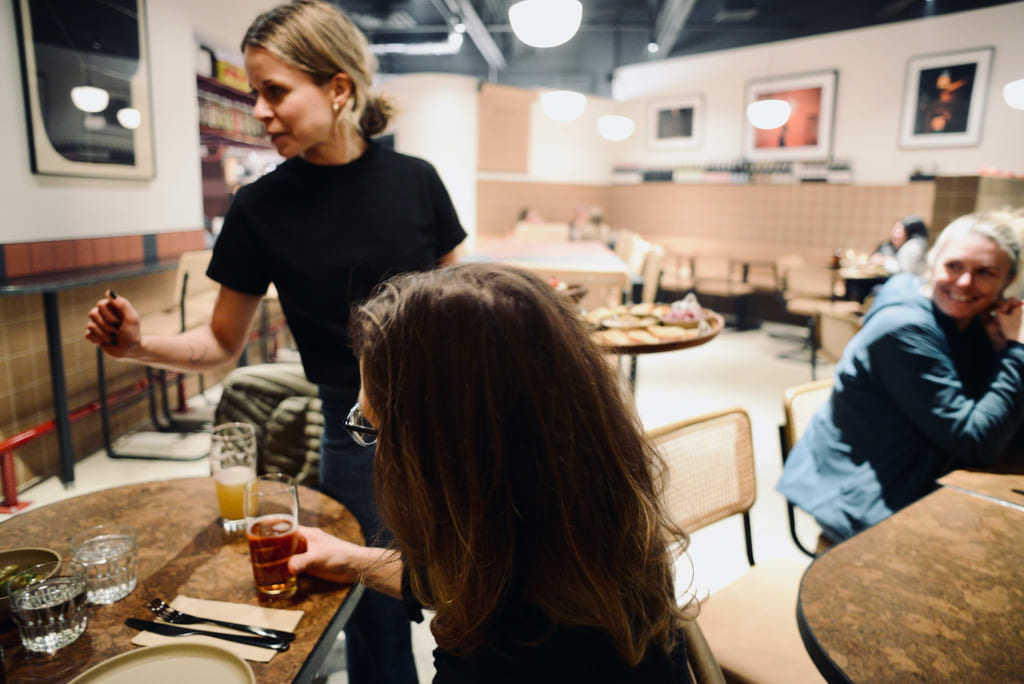 The new restaurant picks up where SunHouse leaves off—not only in terms of its hours of service (5:30 p.m. to late), but in continuing the owners' insistence on locally-sourced, quality product. When the chance came up to lease the space where NBHD is now hanging its shingle, Horrocks said he couldn't pass it by.
"When we considered the cross-venue opportunities, the ability to do dinner service, it was just too seductive," Horrocks said. 
---
---
That was last summer. Now, after grinding through myriad challenges of transforming the former night club into a cosmopolitan yet casual open-concept tapas bar, Horrocks and Dostálová can finally raise a glass to celebrate the hard work they and their staff have put into NBHD.
"It's been a long journey," Horrocks said.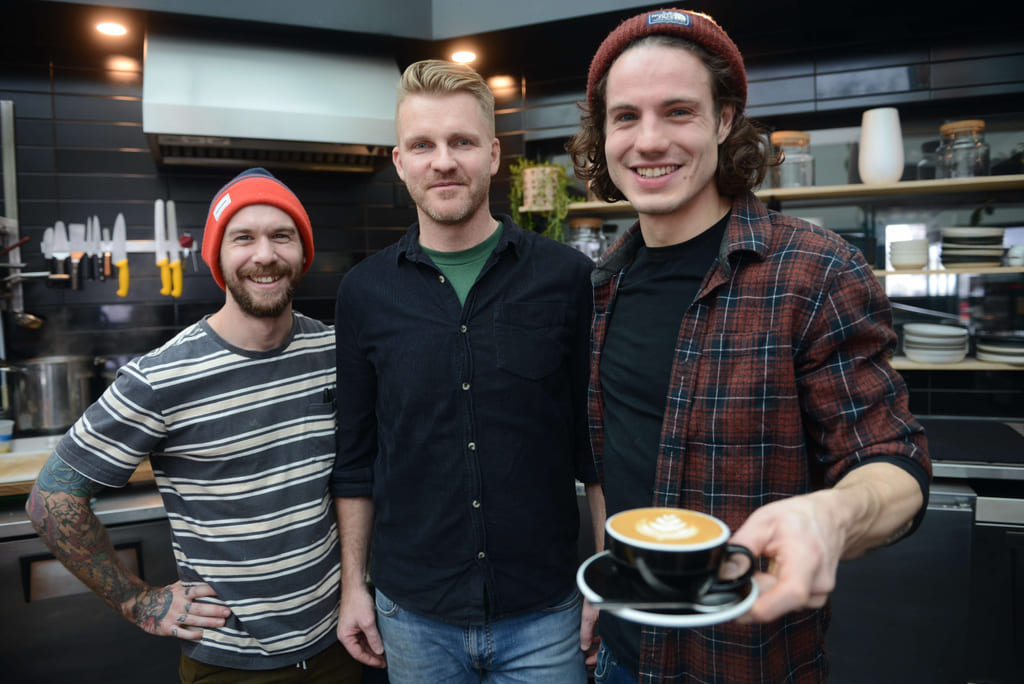 Dostálová knows something about long journeys. Originally from the Czech Republic, after studying international relations and focusing on building her career, the 33-year-old came to Jasper looking for an adventure. What she found was more than that. She fell in love, for one thing, but she also fell into a "life-changing" business partnership. Working with Horrocks has allowed her organizational skills, creativity and leadership to flourish. Moreover, building relationships with the restaurants' suppliers has put her in touch with her roots. Back in Czech, her family worked in agriculture. Now she's helping McBride-based organic farmers Chris and Elaine Robson plan their growing season, based on what the restaurant will sell.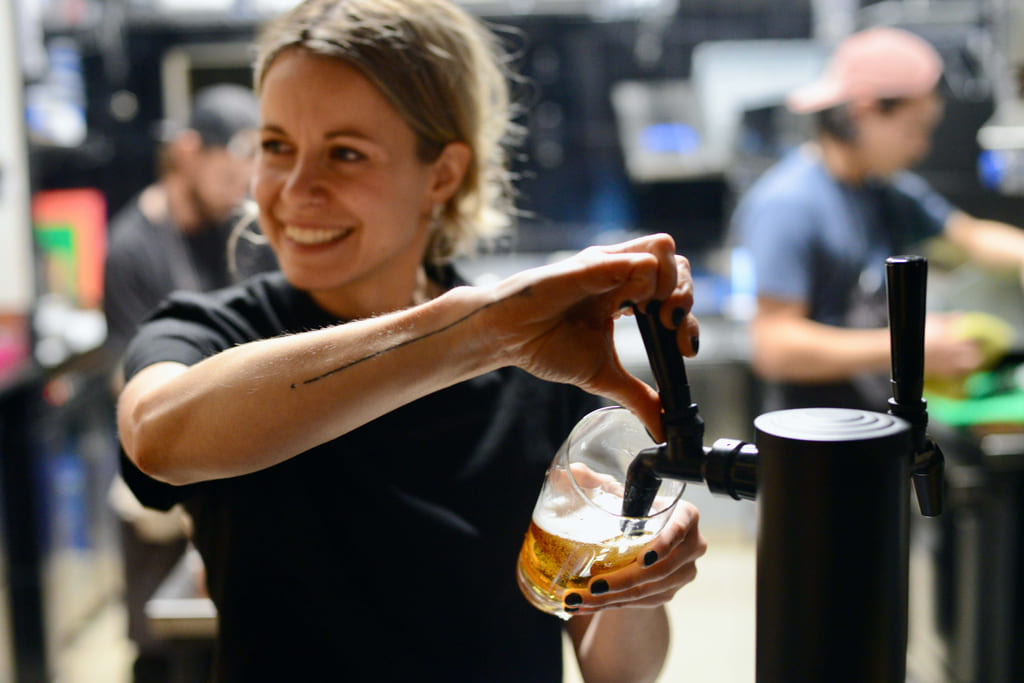 "It's awesome to connect those worlds," she said. 
For Horrocks, who has helped his wife open two other businesses in Jasper (Trademark Salon and Spa; and a yoga studio under the same name), bringing the NBHD vision to light is what has driven him for the past six months. Now that the restaurant is open, he's enjoying refining its elements. It's a constant process, he says, one which allows him to focus on levelling up his business, rather than on business levels—a necessarily pragmatic attitude during Jasper's soft winters. 
"We're thinking about the food, the room, the atmosphere and hedging our bets that it will translate into success," he said.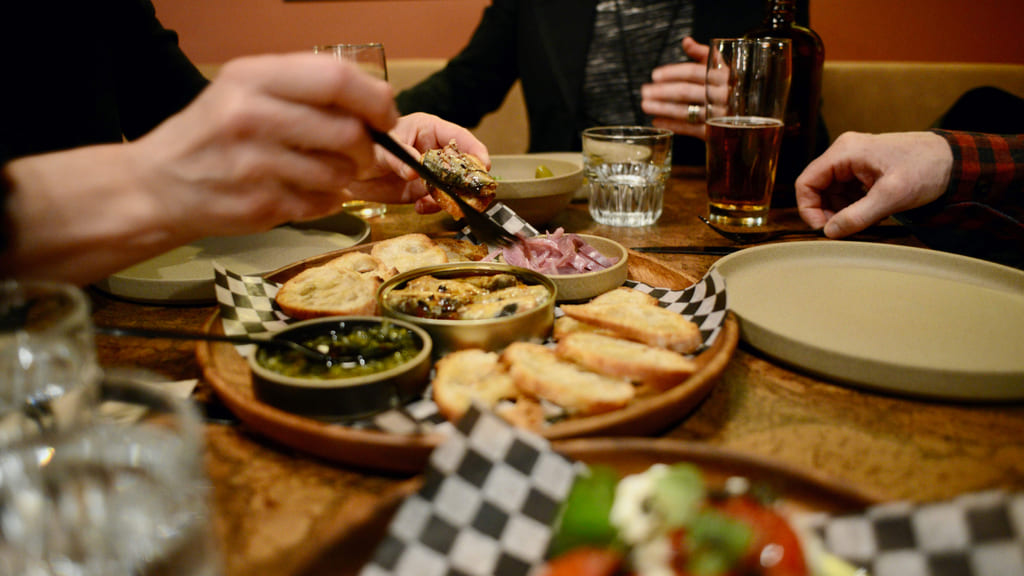 Going by the reception they've had so far, Horrocks and Dostálová have made a sound wager. The menu— modern, savoury and eminently shareable—fills a niche that many diners didn't know was missing in Jasper. The biodynamic wines speak to the team's overarching philosophy of quality-over-quantity. And the open kitchen concept keeps the vibe welcoming and casual. Sitting at the chef's table, patrons can talk to the cooks about the team's latest creations (ask chef Terry what foods he's fermented lately). In the centre of the room, a communal space invites strangers to break bread together.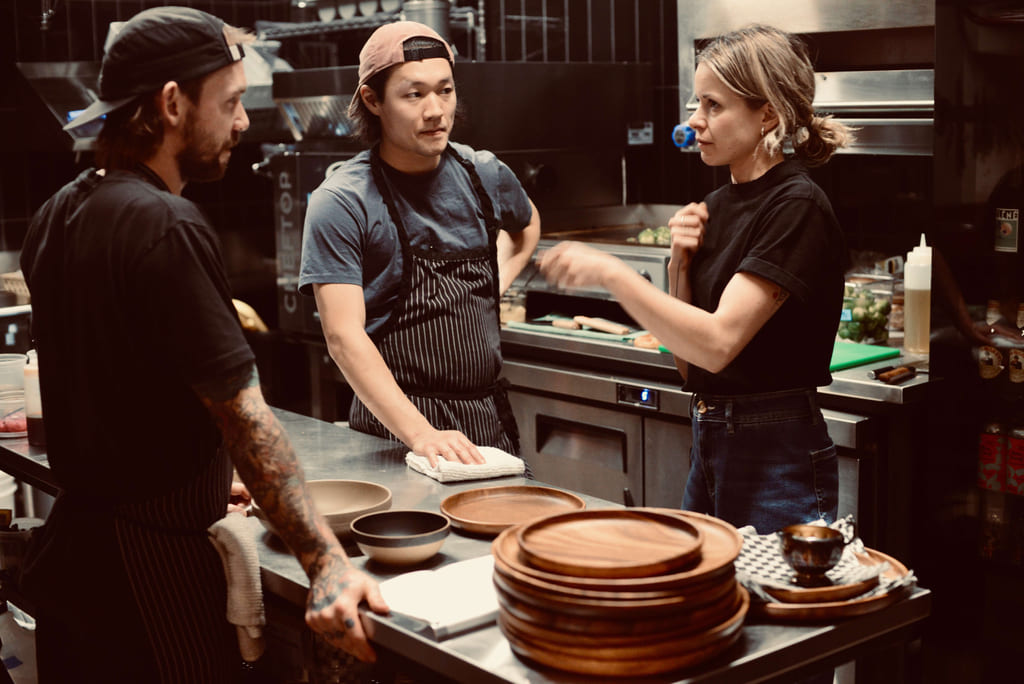 "Part of what we're trying to achieve is giving the restaurant a residential feel," Horrocks said. 
In other words, welcome to the NBHD. 
---
Bob Covey // bob@thejasperlocal.com