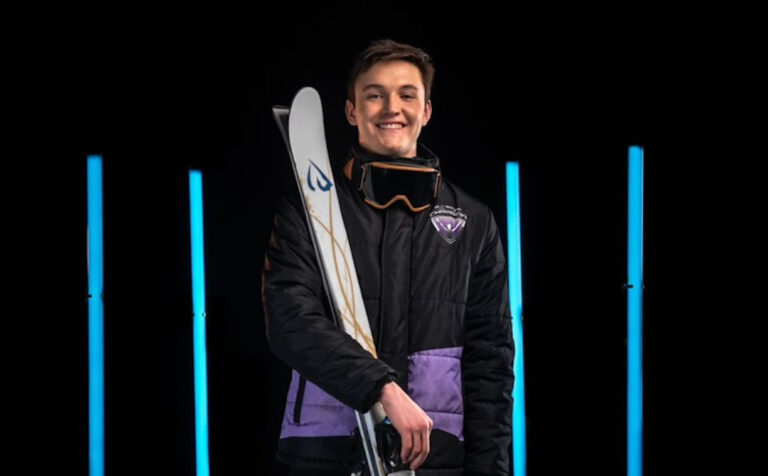 Friday, June 10, 2022
Jasper freestyle skier seeking support gets endorsement from Olympic champion
When 16-year-old freestyle skier Gage LeBlanc gets into the starting gates of a mogul course, he has to stare down 160 knee-high bumps of solid snow and ice, plus two huge jumps off of which he will spin, flip and twist through the air.
"It can be intimidating," LeBlanc explained. "You have to really focus."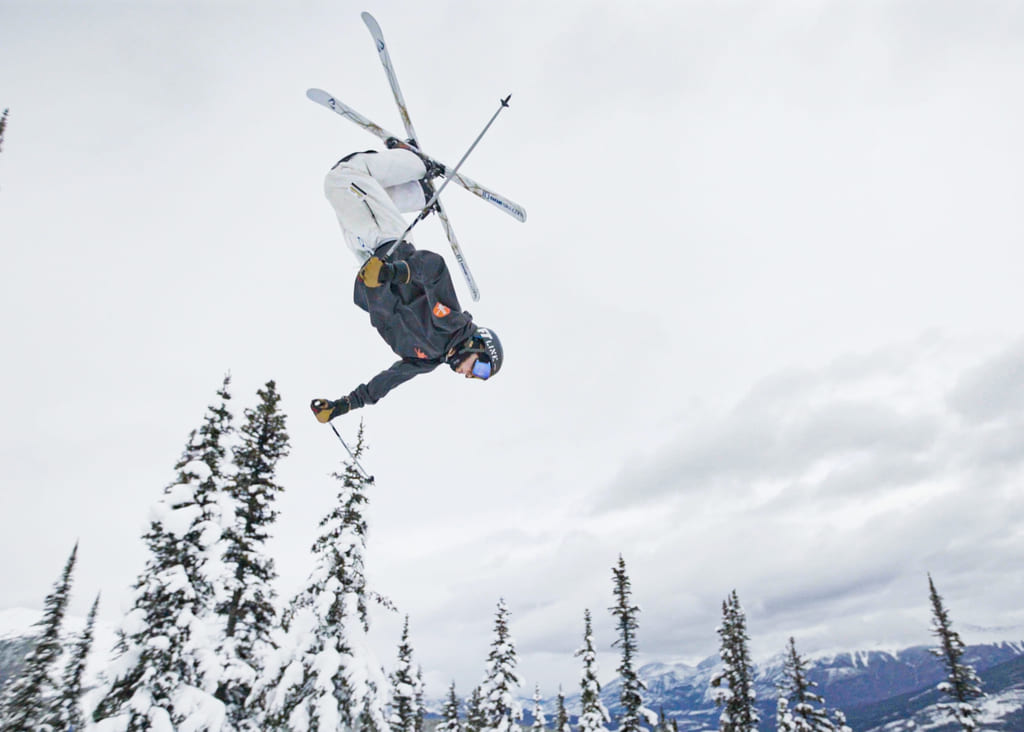 But now LeBlanc is staring down a new runway, with new bumps to navigate.
On the heels of a successful winter of freestyle competition, Gage has been invited to compete with the Alberta High Performance Mogul Team. It's an opportunity of a lifetime, because it represents the first big step to his ultimate dream: competing on the Olympic stage. 
"I want to go to the Olympics,"Gage said. "That's where my mind is at."
Freestyle skiing is an elite sport, and the training, fees, lift tickets travelling expenses, equipment and insurance comes with a big price tag. Gage comes from a working class family. As such, he's asking his community for support.
"I've always had a hugely supportive team behind me," he said.
Now he hopes he can grow that team. He wants to show the community of Jasper that he's worth the investment.
"I'm super determined," he said. "I'm 100 per cent committed."
Rooting alongside his parents, his Jasper Freeride teammates and his friends and family members, there is another person in Gage's corner—someone who knows a lot about determination and commitment. Olympic mogul champion Jennifer Heil was excited to hear that Gage has qualified for the Team Alberta. Heil met Gage in 2020 on the set of All Round Champion, a 10-part television series pitting teen athletes against each other in 10 different sports. LeBlanc came away with the crown.
"Meeting Gage on All Around Champion was a highlight of my experience," Heil told The Jasper Local. "I was struck by how mature, engaged, and kind Gage was. He rose to the top because of these qualities in combination with his incredible athletic skills."

Heil herself rose to the top through the support of her family, friends and coaches. Canada's most decorated skier remembers doing fundraising drives to support her time on the Alberta Team, like Gage is doing today. She advised the young skier to focus on the big goal and celebrate the individual efforts that go into each day.
"I think it comes down to maintaining perspective on the fact that an athletic career is one moment in time, and the only thing we can truly control is our preparation and attitude," Heil said.
Gage is no stranger to preparation. When he first started doing inverted aerials, it took him 177 tries before he was able to prove that he was qualified to do a backflip in competition. That wasn't that long ago. Now, after racking up Canada Cup points over the winter and winning six silver medals, he's working on perfecting his cork 1080—three off-axis full rotations.
His off-snow work ethic is also impressive. Besides maintaining good grades in high school, Gage works a life guard, construction hand and food runner at a local restaurant.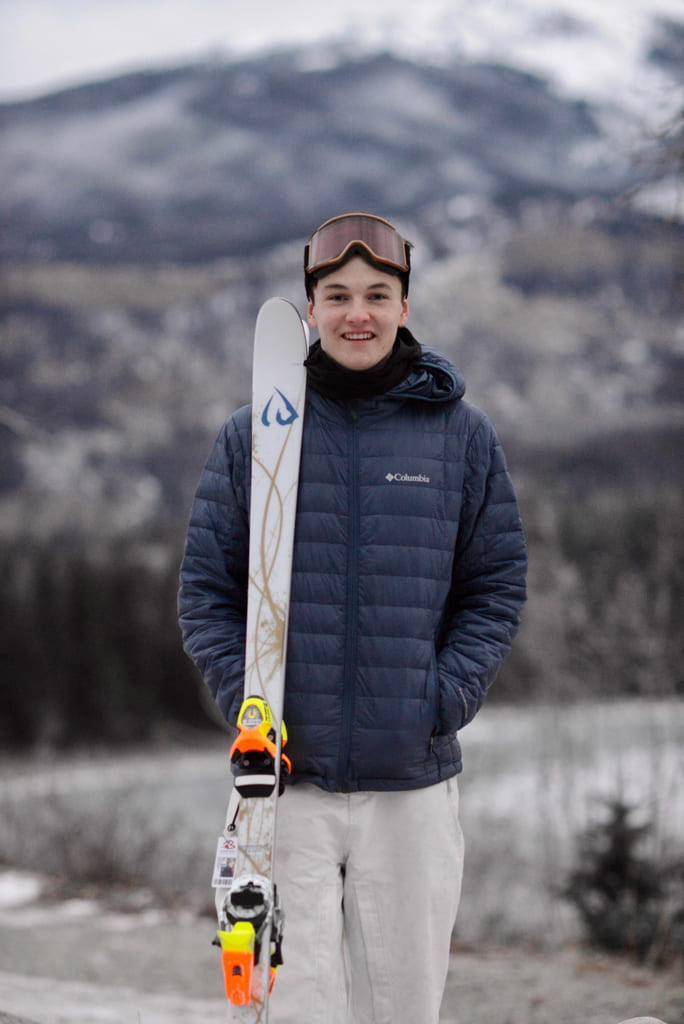 "I'm pretty busy all the time," he said. 
He's about to get a lot busier. Gage is canvassing the community for donations to help move the needle on his financial goal. He needs to raise $35,000, and he's on a deadline.
"Any gesture, any amount, any publicity helps," Gage said.
Gage isn't taking anything for granted. He knows it's a big ask. But the young man who puts "integrity and living up to your word" at the top of his most important values, also knows that his hometown has always helped him out.
"Having a community support system that supports a young athlete is pretty amazing," he said.
Heil, who these days is completing her MBA at Stanford, in California, said she was impressed with how Gage reciprocated that support in the moment, even though his fellow athletes were trying to beat him out as All Round Champion. 
"He was incredibly supportive of his peers despite it being a competition," Heil said.
Furthermore, she said that his attitude spoke volumes of his foundation.
"We are all a reflection of our communities," she said.
To support Gage LeBlanc, visit his Make A Champ page.
---
Bob Covey // bob@thejasperlocal.com