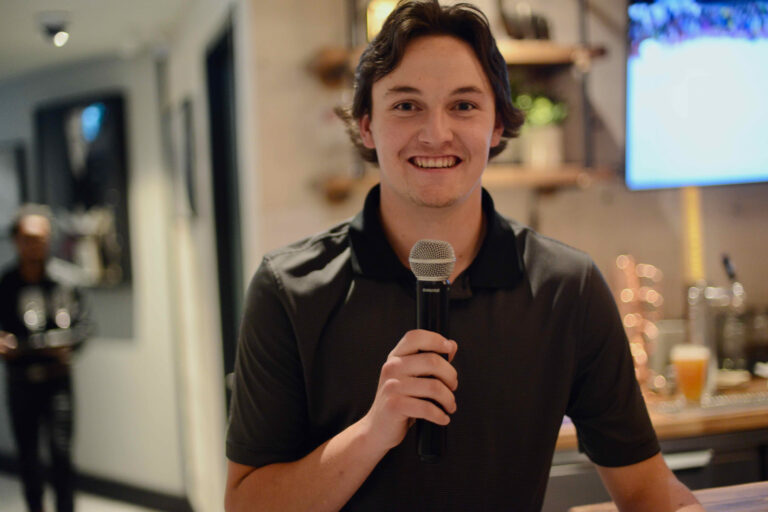 Wednesday, October 26, 2022
Next stop, Sweden: Local freestyle skier soars past fundraising goal
Rising freestyle skiing star, Gage LeBlanc, is used to giving 100 per cent, but even he can't believe his fundraising goal is at 105 per cent.
Thanks to a big push at an October 21 silent auction and lobster dinner hosted by Earls in the Rockies, Gage is now headed to Sweden to train.
"We did it! I can't believe it," LeBlanc posted on his MakeAChamp crowdfunding blog yesterday (October 25). "My fundraising goal has been exceeded!"
This past June, the 16-year-old Jasperite was invited to compete with the Alberta High Performance Mogul Team. It represented the first big step to his ultimate dream—competing at the Olympics. However, to accept the invitation, Gage had to come up with $35,000. Training, fees, lift tickets, travel expenses, equipment and insurance doesn't come cheap. It was a huge challenge, but Gage was confident he could meet it.
"I've had contributions from across the country, and support from my amazing community," he said.
That support manifested in a quick $10,000 to kickstart his summer and cover his provincial team fees, after which he blasted off to Whistler for 22 days to train. After skiing the glacier, Gage was back in Alberta, then in the Okanagon, hitting various water ramps and trampolines as he trained alongside some of the best teams in North America, including the Canadian national mogul team.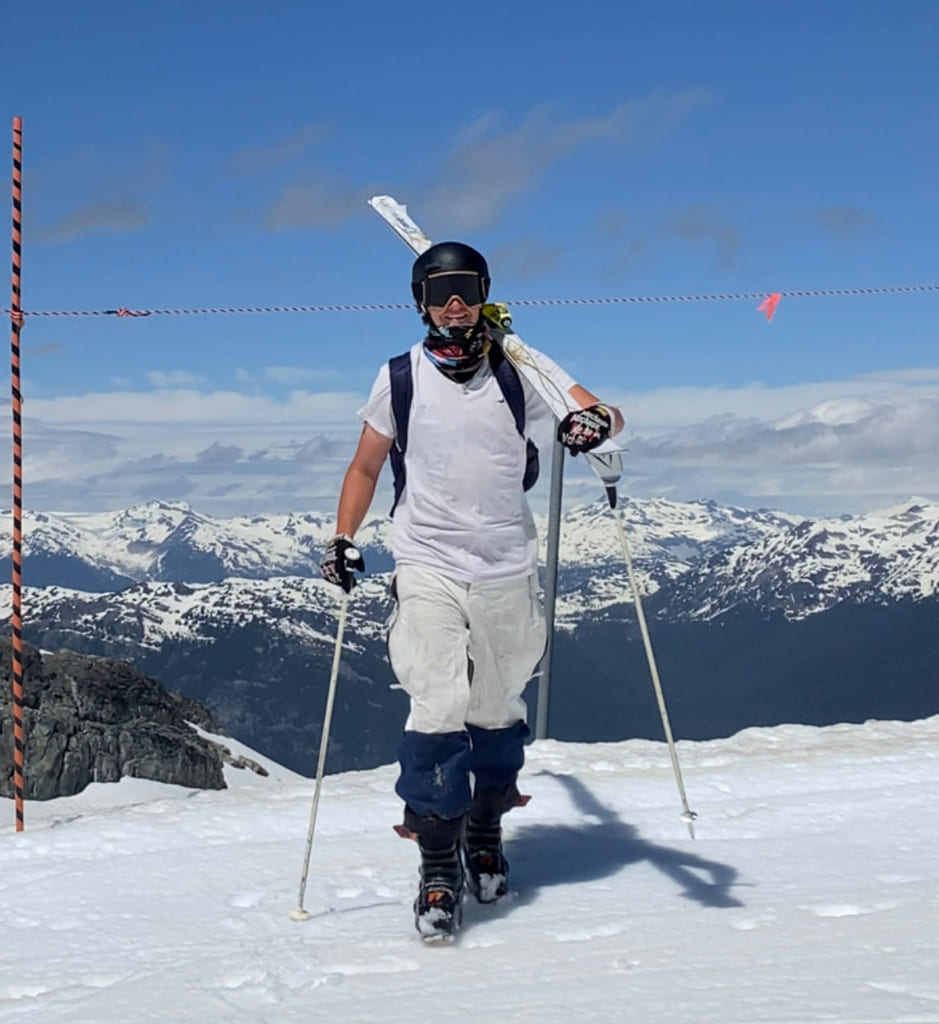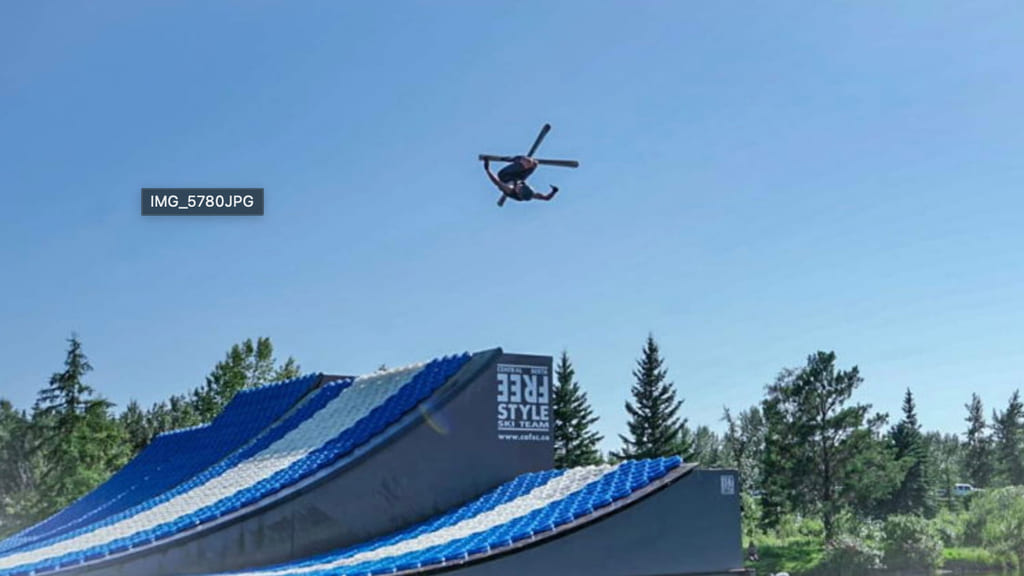 "It's pretty cool to be on the slopes with the top mogul skier in the world, Mikael Kingsbury," Gage said in July.
When he came back home for stints in the summer, there were no days off, as between his jobs lifeguarding and running food at Earls in the Rockies, Gage was shlepping bottles to the recycle depot or pounding the pavement looking for donations to the late October silent auction.
At that event, Gage updated the audience as to his progress: with the help of the Canadian Sports Institute (CSI), he was given a personalized training regiment and saw big gains in his acrobatics.
"I'm very happy with the progress I've made," he said.
Unfortunately, he had a bit of a setback, too. Knee pain he was experiencing on the water ramps turned into a meniscus tear diagnosis. But he's been rehabbing hard, working with a doctor, a physiotherapist and a personal trainer to ensure he has a return-to-snow plan for his trip abroad.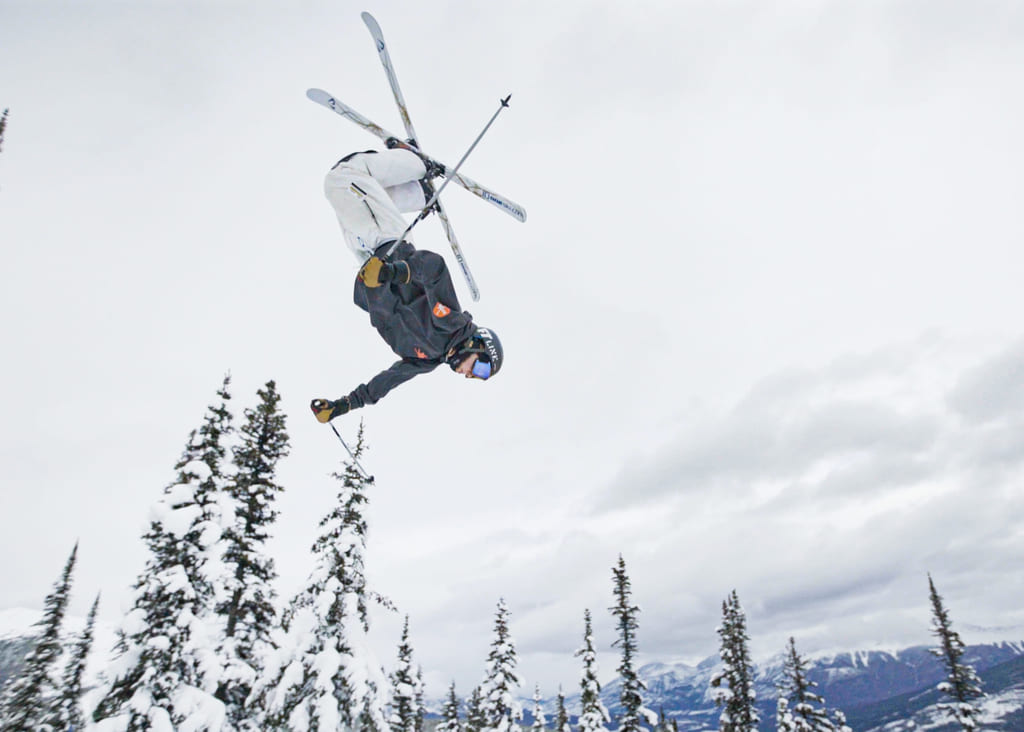 "Things are healing and I feel stronger daily," he wrote.
Gage will be in Sweden for three weeks, after which he'll return to Calgary to train at Canada Olympic Park, CSI and at Fortress Mountain Resort, in Kananaskis Country, alongside the NextGen Canadian mogul team. Not only will he be reppin' team Alberta and the Jasper Freestyle Ski Club, Gage is now a proud team member of Calgary based-Paradise Skis.
But as he said at the lobster dinner, his first team will always be his family.
"I've always had a hugely supportive team behind me," he said.
---
Bob Covey // bob@thejasperlocal.com