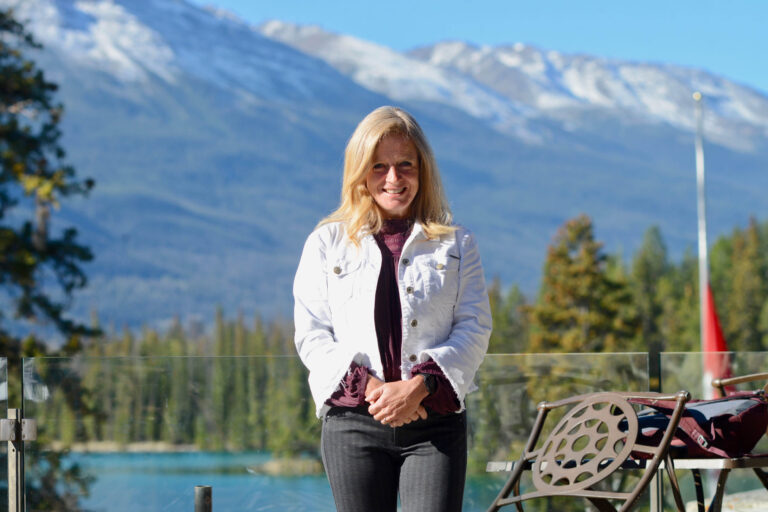 Friday, September 23, 2022
Kenney crying "crocodile tears" over the lack of Alberta's skilled workforce: Notley
If you want workers to come to Alberta, pay them fairly and stop trying to undercut their wages, says Rachel Notley.
The Leader of the Official Opposition was in Jasper September 19 as a guest speaker of the Building Trades of Alberta conference, held this year at the Fairmont Jasper Park Lodge. Notley's speech focused on the inflationary crisis, the need for new labour laws to undo the union-busting bills that the UCP has passed, and articulating a vision around skills development and training for an historically-underrepresented demographic in the trades—women and Indigenous people, for example.
"The women's piece of course ties to the need to get moving on childcare," Notley said in an interview. "That will help bring more women into the trades and therefore significantly increase economic activity."
Notley said Premier Jason Kenney's recruitment trip to Ontario this past week is disingenuous in part because the UCP has actively "de-skilled" the trades and undermined work that requires more unionized training.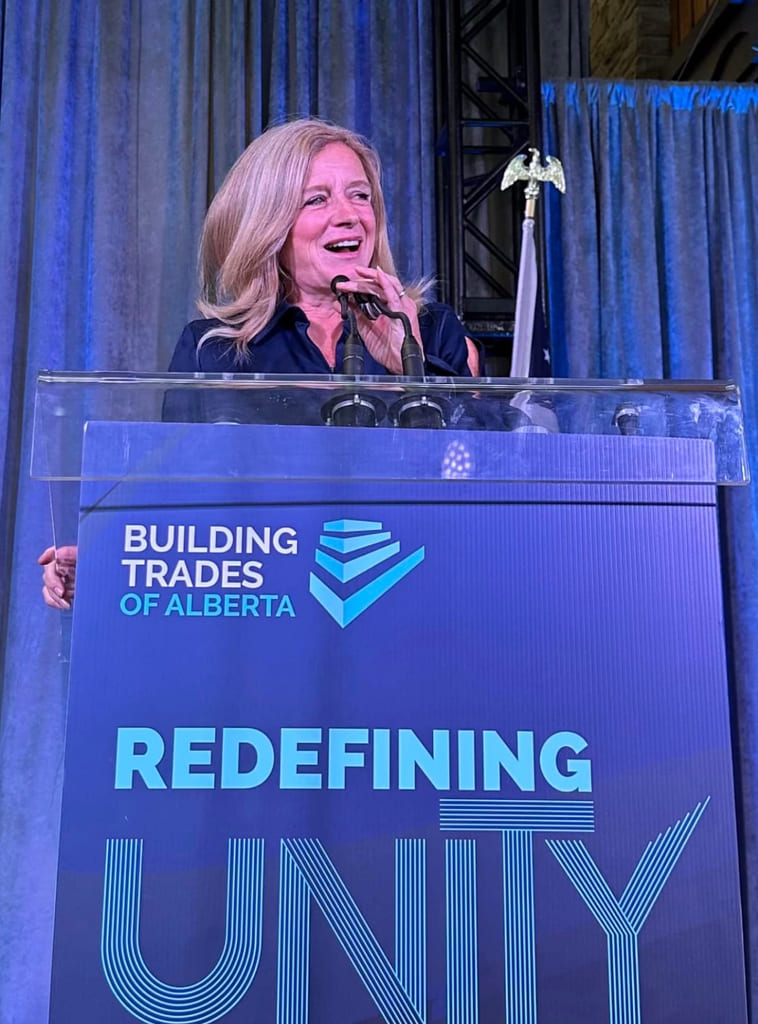 "We've got Jason Kenney trotting off to Toronto right now, begging workers to come to Alberta, and at the same time [the UCP] are doing everything they can to suppress wages here," Notley said. "If you want workers to come to Alberta, then pay them fairly and stop trying to undercut their wages. It's a bit hypocritical of Jason Kenney [to be] crying crocodile tears over the lack of a skilled workforce."
"It's a bit hypocritical of Jason Kenney [to be] crying crocodile tears over the lack of a skilled workforce."

Rachel notley, september 21
As Kenney attempts to woo Ontarians westward, young people are leaving Alberta in record numbers. Notley said that the UCP's introduction of a $13 per hour minimum wage for youth, combined with skyrocketing tuition, interest-hikes on student debt and overall reductions in support for students sends a very strong message.
"I think that the culture of the UCP, that sort of anti-inclusive, anti-science, anti-evidence, anti-education approach taken by this government in general is not helpful to making young people feel like their values are shared in this province by this government," Notley said.
Rising costs aren't just affecting students. Notley's current messaging is heavy on how the inflationary crisis is limiting Albertans. She said there are things government can do before its decisions start to drive inflation, but the first thing the UCP should do, she said, is stop piling on Albertans.
"The list of ways in which this government has increased costs for Albertans is endless," Notley said. "Tuition. Car insurance. Utilities. School fees. Personal taxes. Camping fees. They're constantly finding ways to make Albertans pay more."
---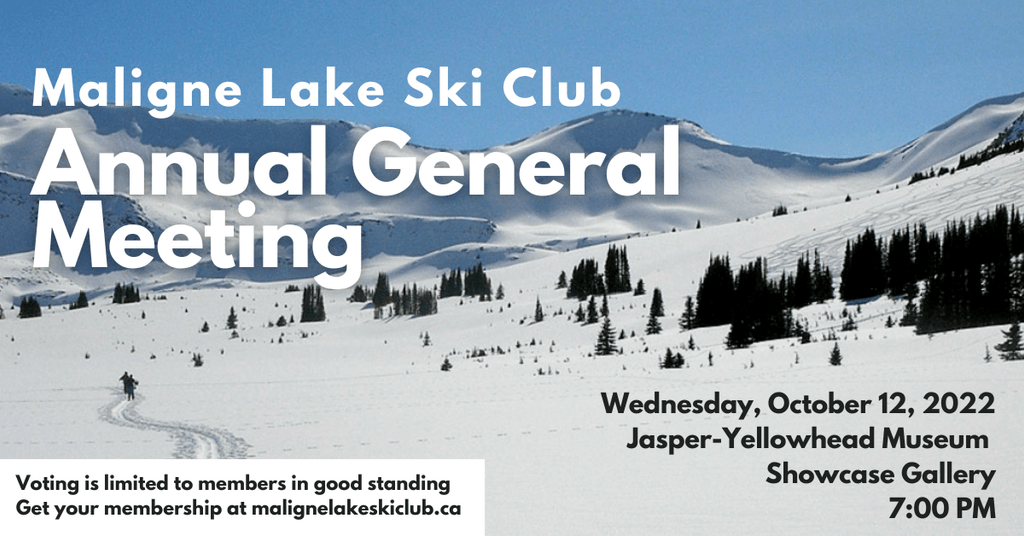 ---
Kenney's decision to charge a gate fee for users of Kananaskis Country has been panned by critics, including Notley. While she is resolute about abolishing that $90 fee, the former premier said the NDP isn't as entrenched in their position about another wilderness area that Albertans enjoy: the Bighorn. In 2018, the NDP were vying to make the area between Banff and Jasper National Parks a provincial park. Push-back from some stakeholders was extremely contentious. Notley said there are lessons to learn from that process—namely, to establish clearer, more fulsome communications and broader consultations with the electorate.
"A lot of the contention arose from a miscommunication of a lot of things, and from some folks, like the current environment minister, who dined out on a lot of misinformation," Notley said. "But on the flip side, we didn't get it totally right either. We needed to engage more with everybody and come up with more shared solutions."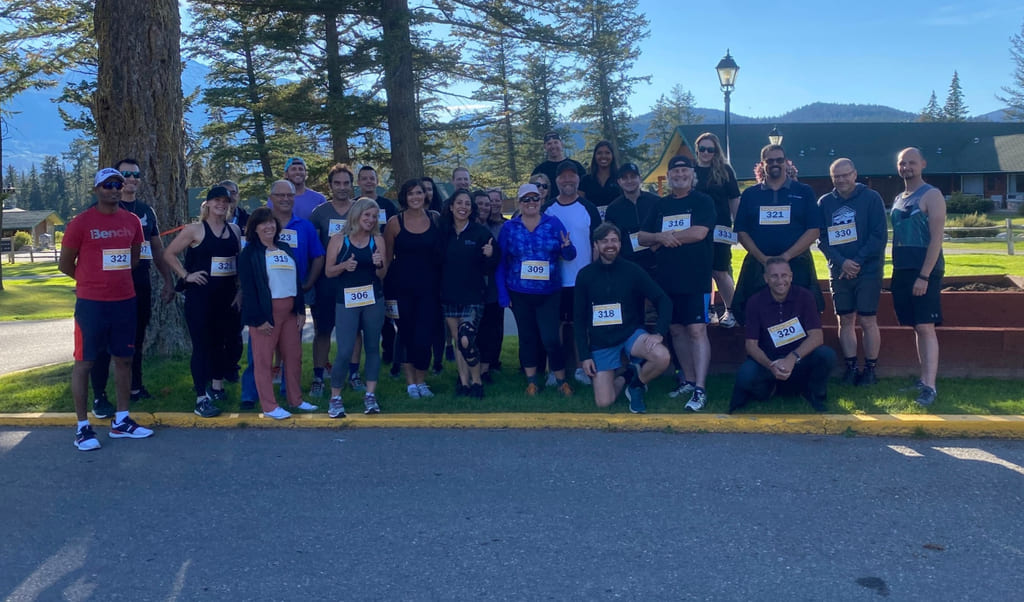 Engagement at the municipal level has been missing on key issues, according to some civic leaders. Jasper Mayor Richard Ireland is concerned, for example, that the UCP is forging ahead with plans for a provincial police force despite concerns raised by Alberta municipalities. Notley referenced city charters that were established by her government in 2017 to give Calgary and Edmonton more autonomy, noting that an NDP government in 2023 would reinstate those agreements and get back to the negotiating table with mid-sized cities. She said in general, there needs to be more of a respectful, collaborative relationship with municipalities in Alberta.
"We have a government that ran on helping to fight rural crime and then turned around and downloaded hundreds of millions of costs onto rural municipalities for crime fighting. It goes beyond gaslighting, it's simply dishonest engagement," she said.
---
---
Notley is in Calgary today (Friday, September 23) to speak at the Alberta Municipalities Convention and Trade Show. Local municipal councillors are representing Jasper at the event, and Notley anticipates if they all get in the same room, Jasper delegates and those from other tourism-dependent communities will highlight those communities' unique challenges, including maintaining infrastructure to service visitors' needs. Notley said figuring out terms of reference have been a sticking point in the past, but that her government is willing to talk.
"One of the reasons we didn't get to this when we were in government was the issue of 'where do you draw the line, which community and where?'" Notley said. "We've committed that we're willing to sit down and talk about some solutions, but we've got to get everybody to the table."
---
Bob Covey // bob@thejasperlocal.com