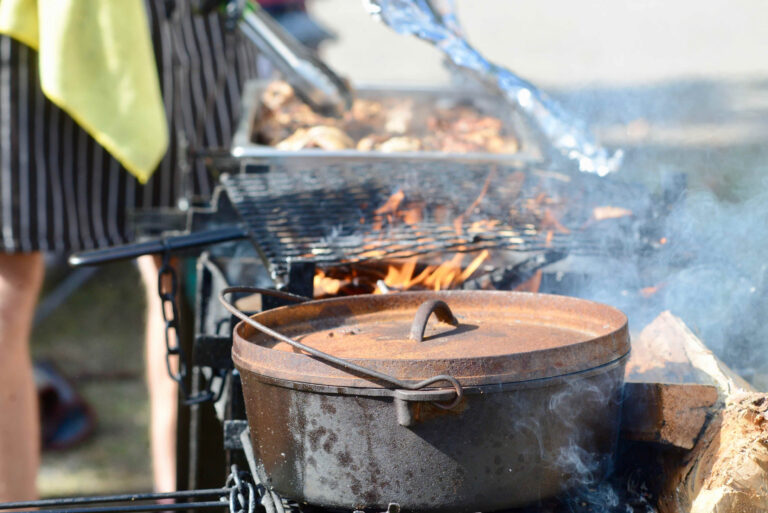 Monday, September 26, 2022
Food, fire and Francophone fun: Alberta Culture Days sizzle in September
Photos by Tim Poaps and Bob Covey
---
September 1-30 have been designated Culture Days in Alberta.
On September 24, a vibrant celebration of music, food and culture took place in Jasper's Robson Park thanks to the coordinating efforts of Jasper Habitat for the Arts and the Local Francophone Association (ACFA).
Musicians Tony and Jack Mastrianni, along with Mike Day and Keith Houston, played a set of tight stylings, ending with a boreal forest-inspired banger, "Fire on the Mountain." Their four-piece is creating tunes under the name The Project.
Next, comedian, kids-entertainer and multi-instrumentalist, Franco Albertan Roger Dallaire, followed with his own crowd-pleasing project, entertaining the blissed-out patrons with an interactive performance.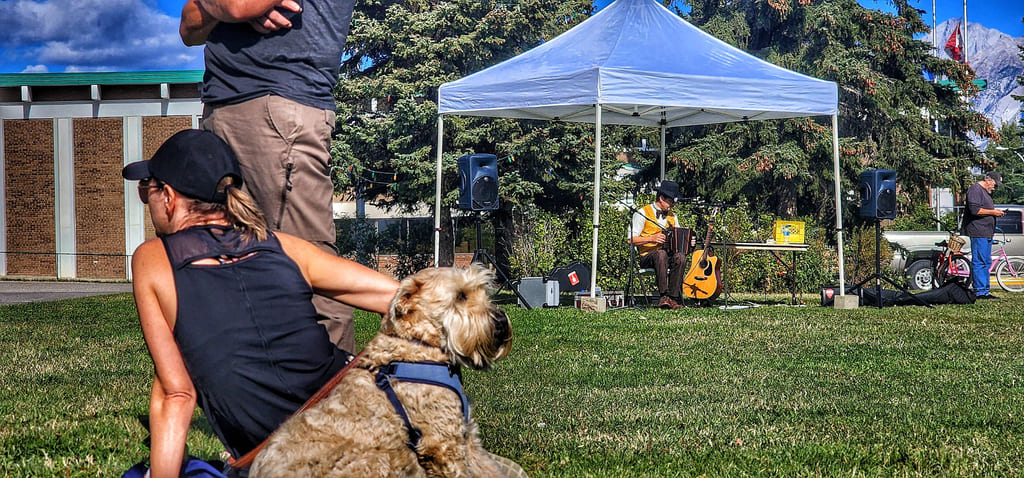 Story-tellers, artisans and the purveyors of the Las Tres Marias food truck ensured all of the audience's senses were satiated.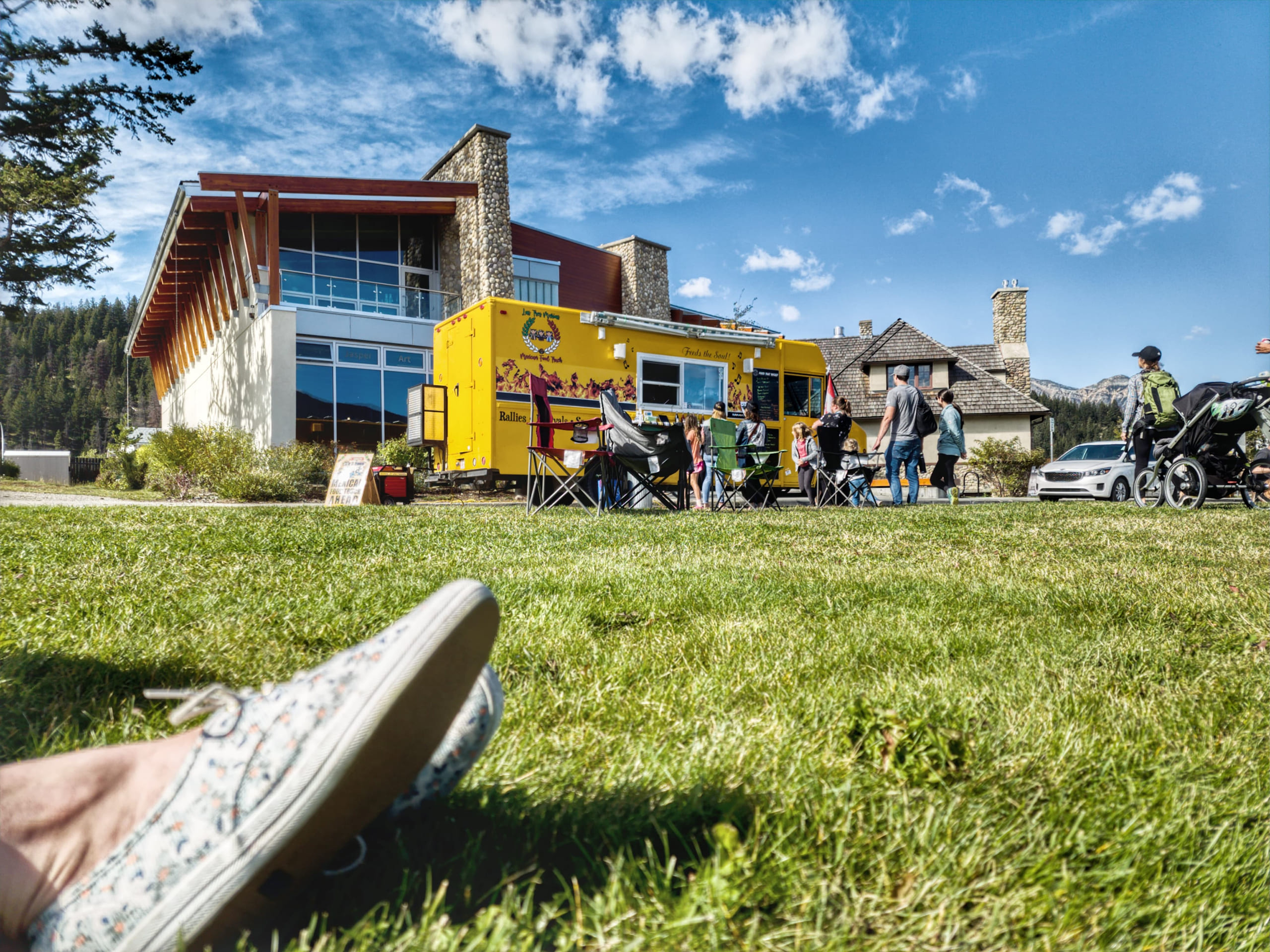 On Sunday, the second annual Food and Fire Festival took place at Jasper's Pine Bungalows. Under a sunny, September sky, participating chefs and restaurants were turning up the heat on everything from pork shoulder to salmon skin. The rotisserie was strong with this crowd.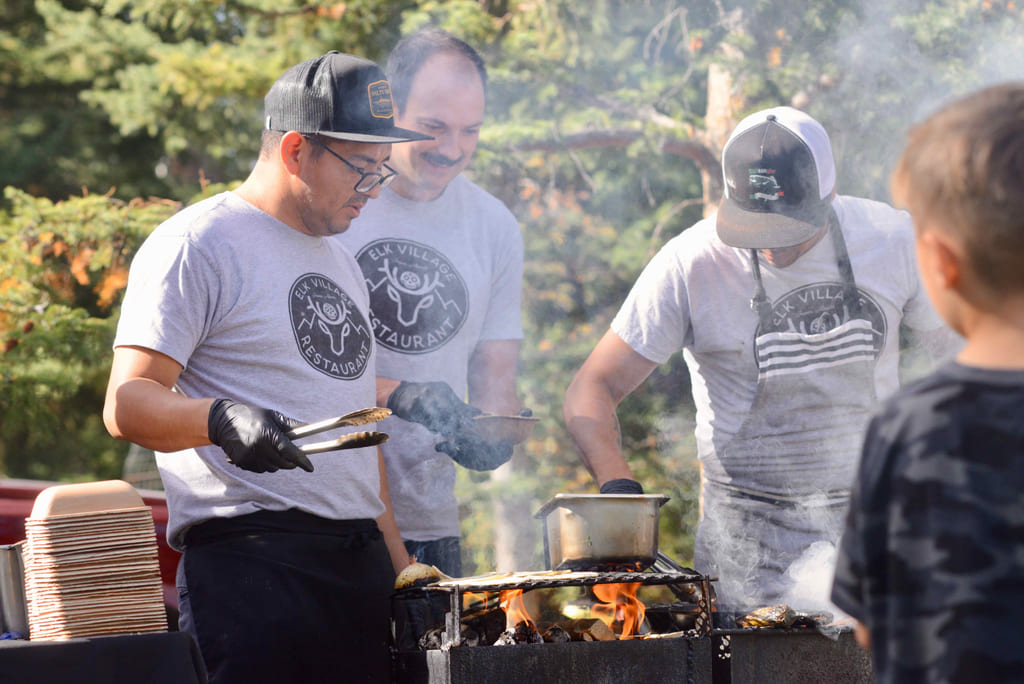 Blues and folk tunes, courtesy of Marie-Pierre Flipo-Bergeron, aka Marie, provided the perfect background sound for sampling spicy selections off the grill.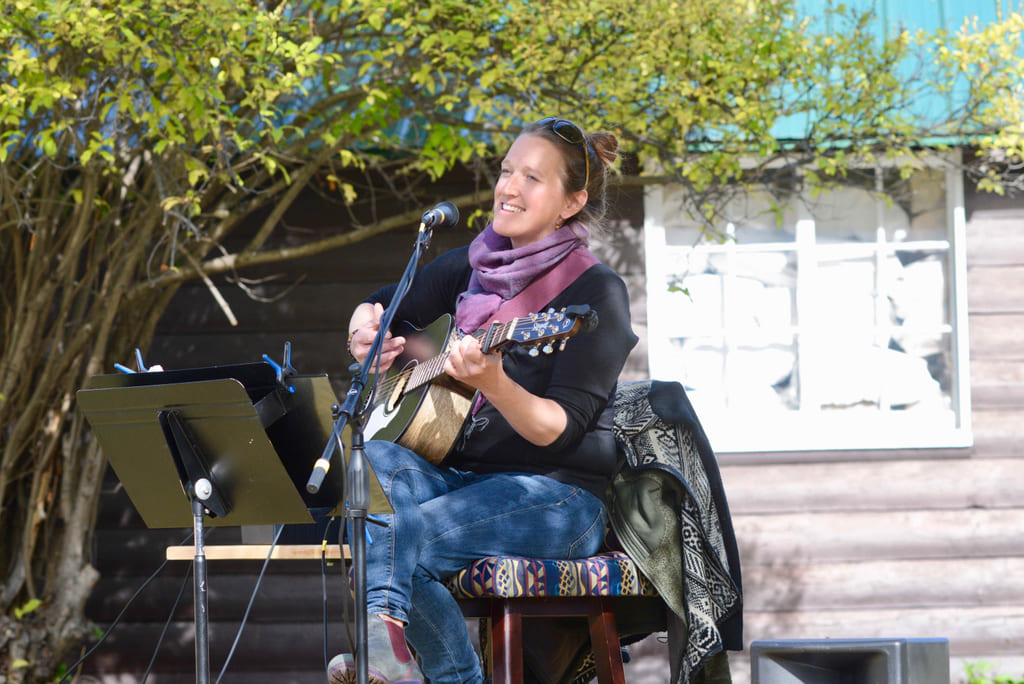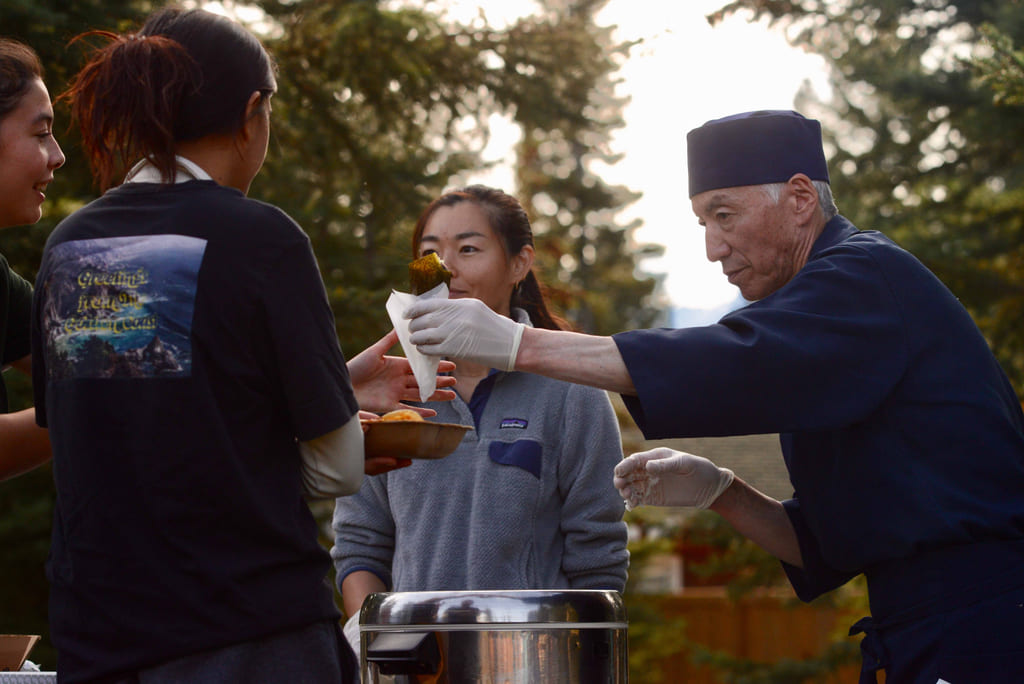 Kids games and s'mores-kits ensured smiles all around. The next food and music and cultural experience in Jasper is the October 1 Jasper Folk Music Festival.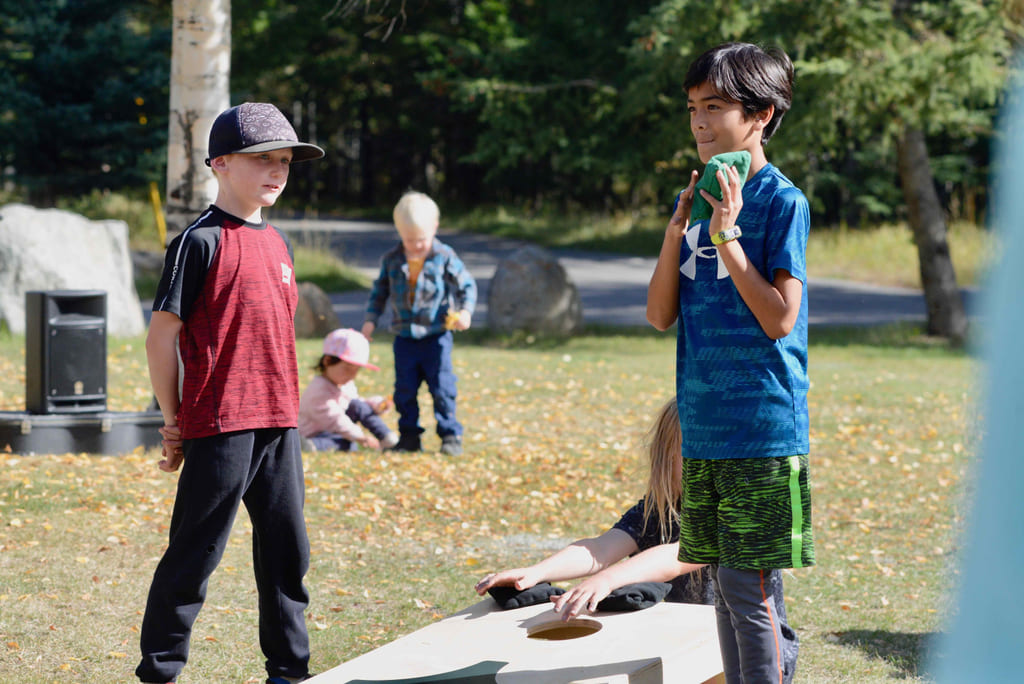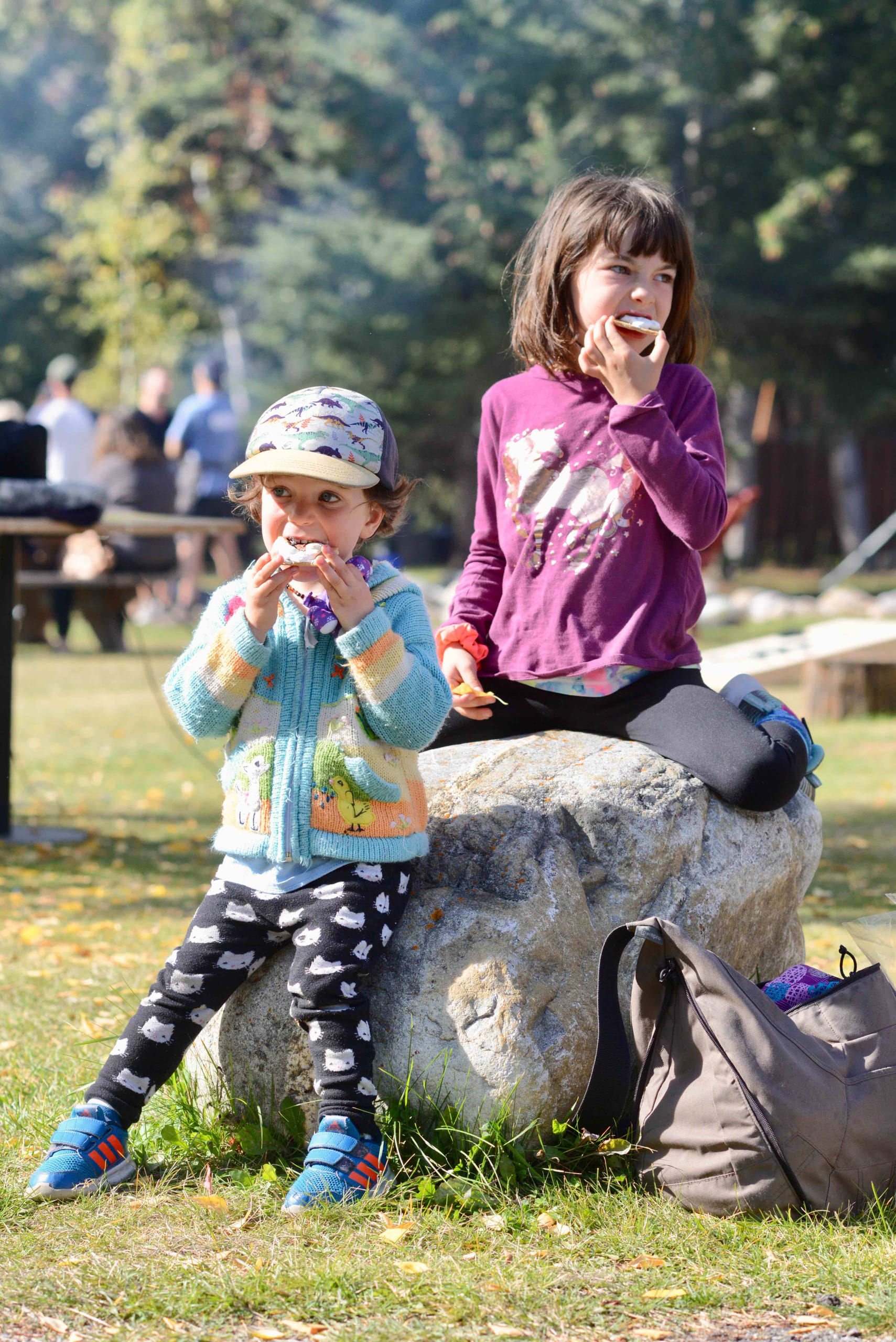 ---
Bob Covey // bob@thejasperlocal.com