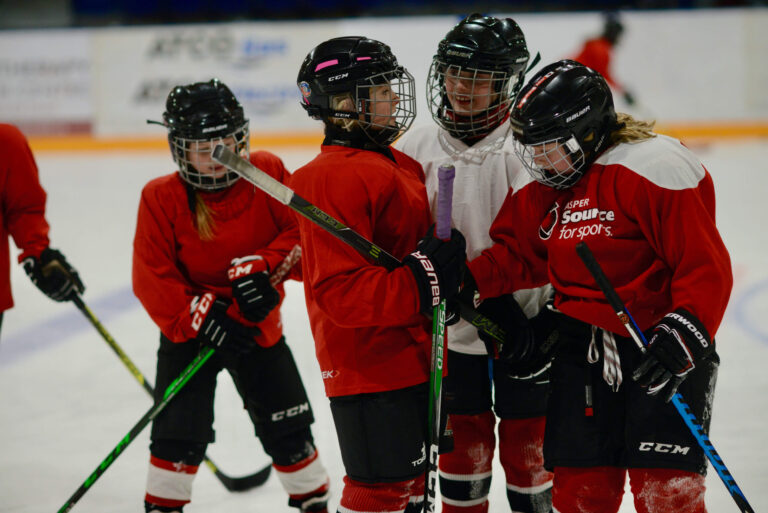 Thursday, October 27, 2022
Jasper Grizzlies clawing down gender barriers
An all-female hockey team in Jasper is breaking the glass ceiling of boys-dominated sports.
The U11 Grizzly Girls have joined the Northern Alberta Interlock league, a move which represents a novelty in Jasper and also a first for the league.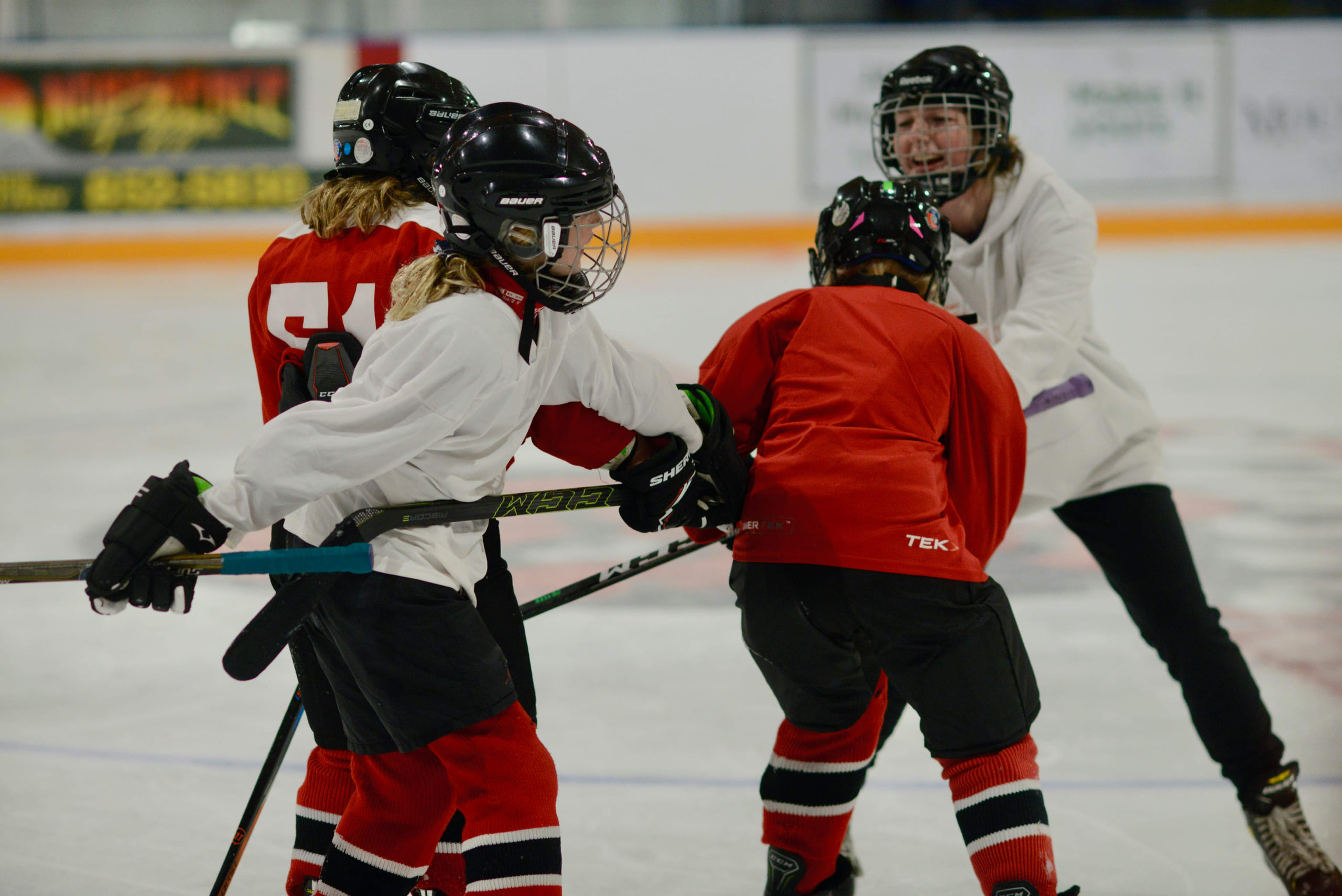 "It's so cool," said Grizzlies head coach Wendy Hall. "These players are paving the way for girls in Jasper."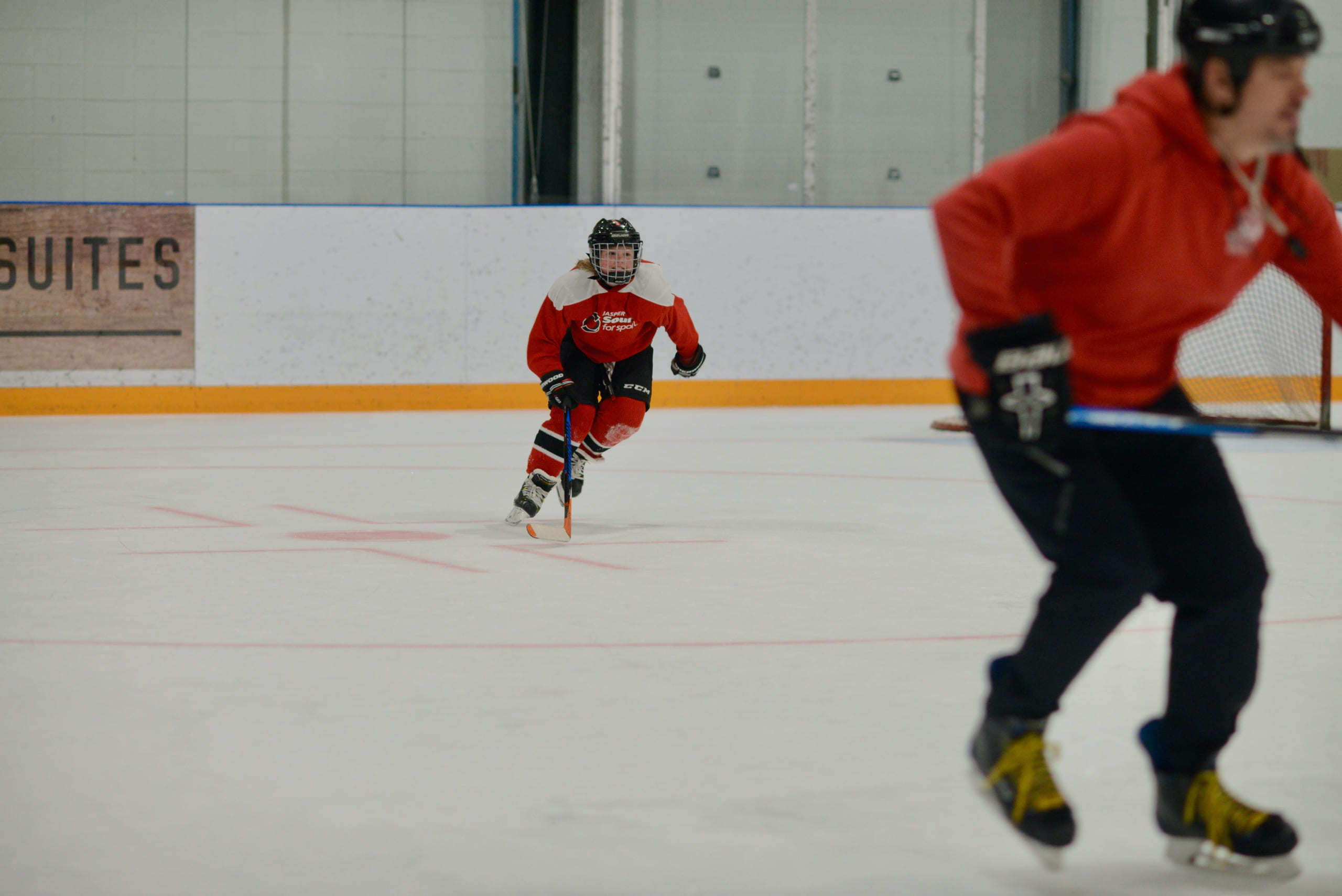 That path started three years ago, when Hall and Jenna McGrath put it out to the community that they wanted to start an all-girls team. That first year, they recruited nine players, including Hana Callihoo, whose mom, Kim, had given up on the idea of hockey.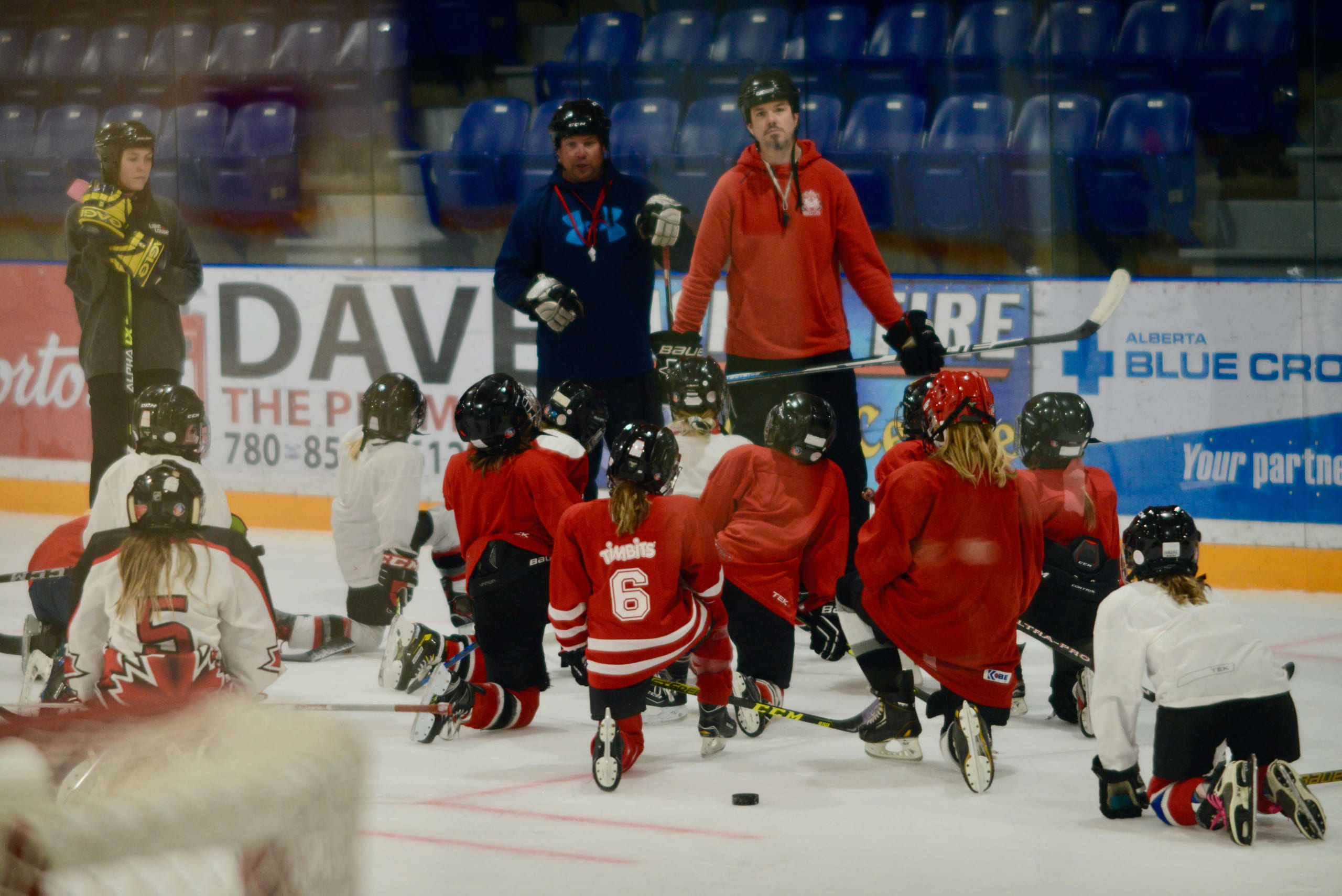 "Hana played Initiation when she was five and didn't like it," Kim said. "We thought that was the end of hockey for us and that made us sad."
---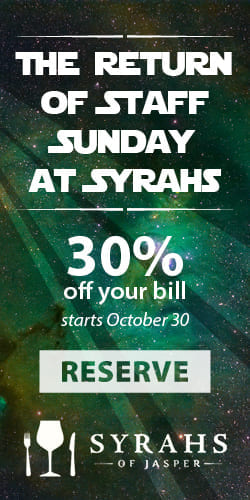 ---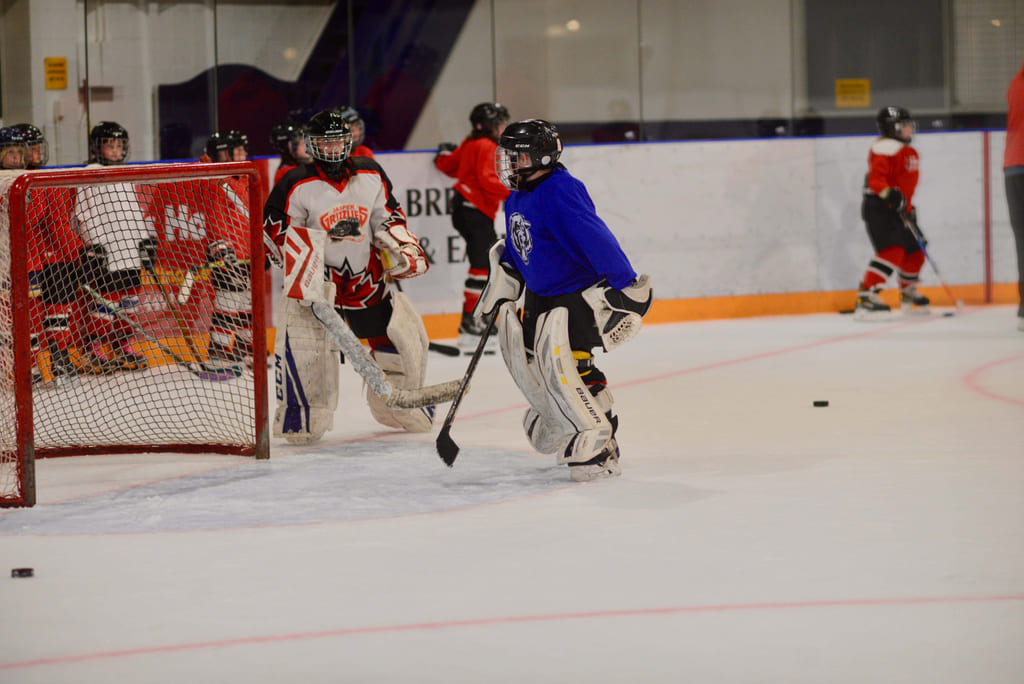 The invitation to an all-girls squad changed the conversation. From nine players in year one, the team grew to 14. Now in their third year, the Grizzlies are 18 players deep. Callihoo said the spirit in the dressing room is "powerful, happy and excited."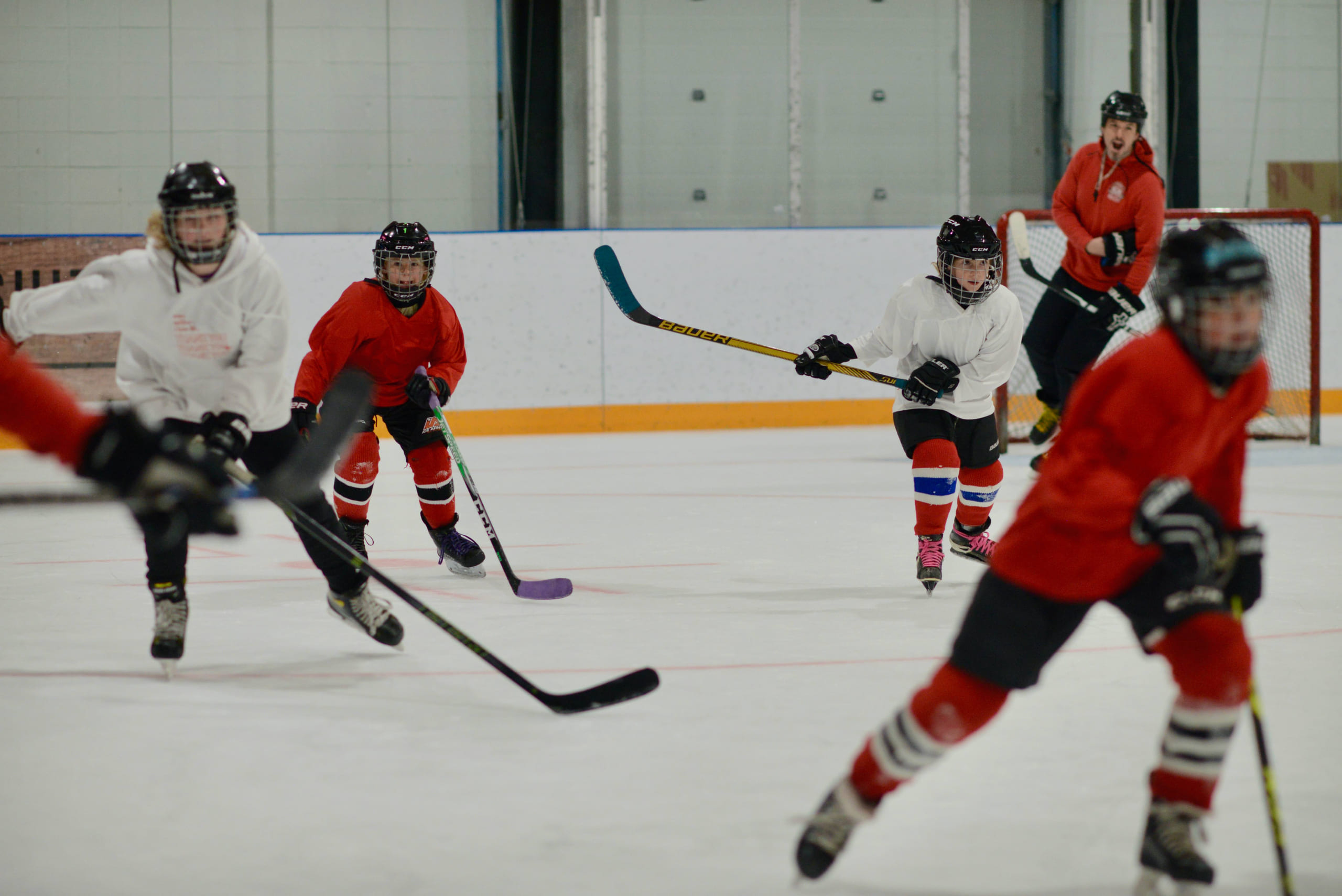 "They sing, they support each other and pump each other up," she said.
This year, the energy was such that the parents and coaches started to bandy around the idea of joining a league. Previously, the team would join or host a few tournaments each winter, but this year, they applied to join the Northern Alberta Interlock League, with teams from Hinton, Edson, Whitecourt and Drayton Valley.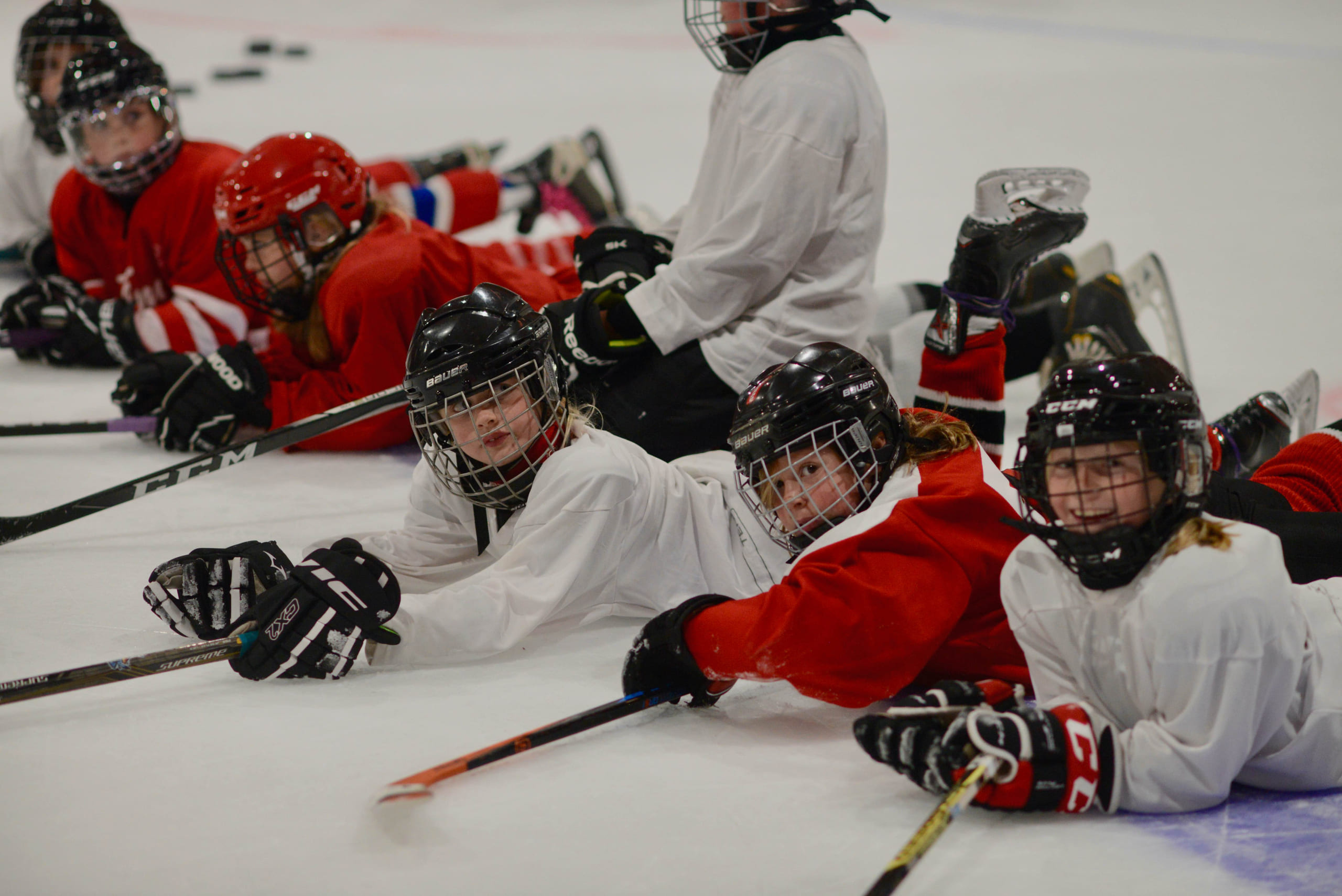 Co-coach, Ross Derksen, knew that the commitment from not just the players, but the parents, would be significant. The Northern Alberta Interlock league covers a significant swath of Alberta. Driving for hours on rural, winter roads are simply a fact of the #hockeylife when you live in Jasper.
---
---
"I told them I was ready, but asked them if they were," Derksen said.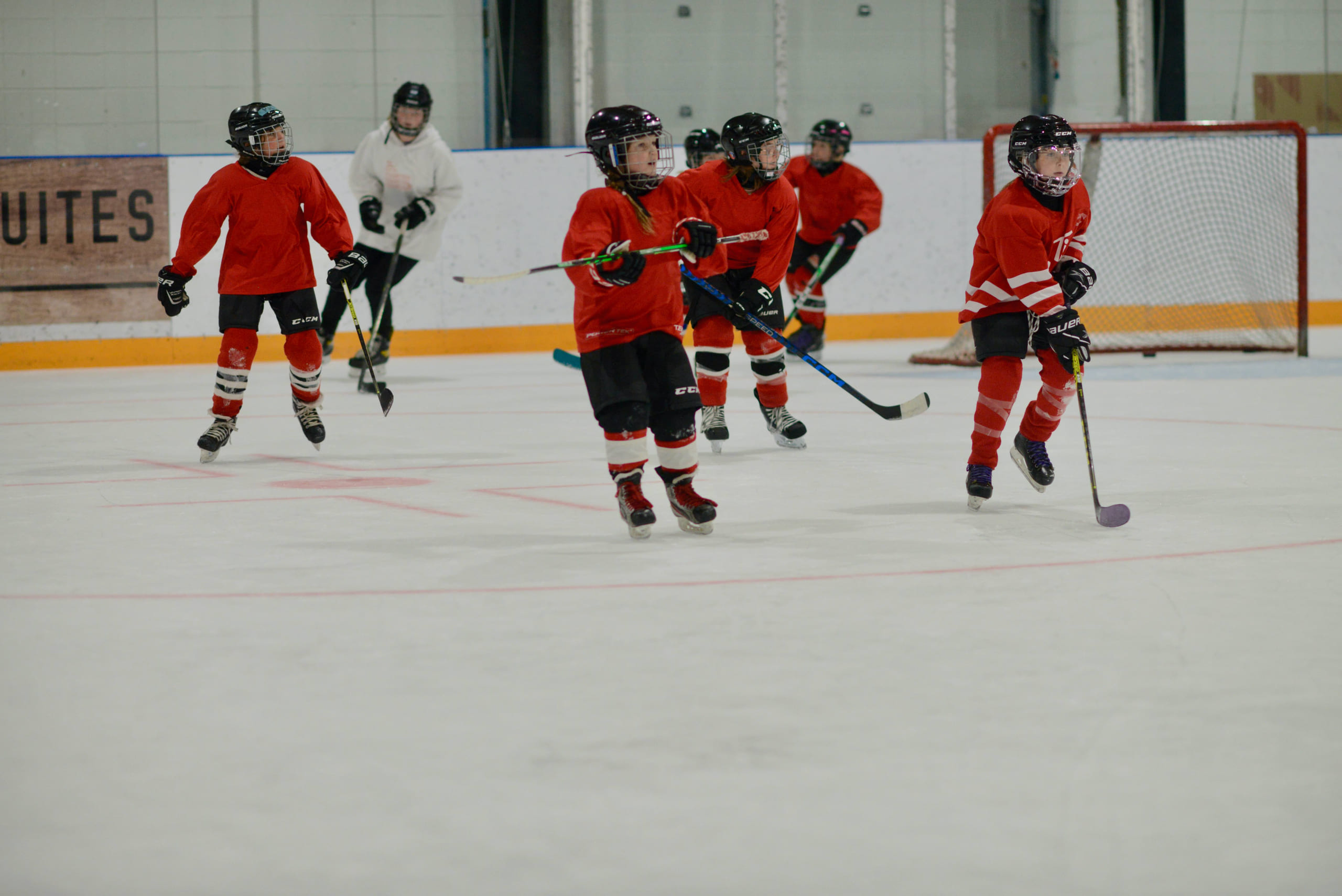 Apparently they were. Recently-minted hockey parent Lisa Riddell, whose daughter Hazel is a brand new member of the Grizzlies, said all of a sudden the family has hockey fever.
"I wouldn't have predicted this," she laughed.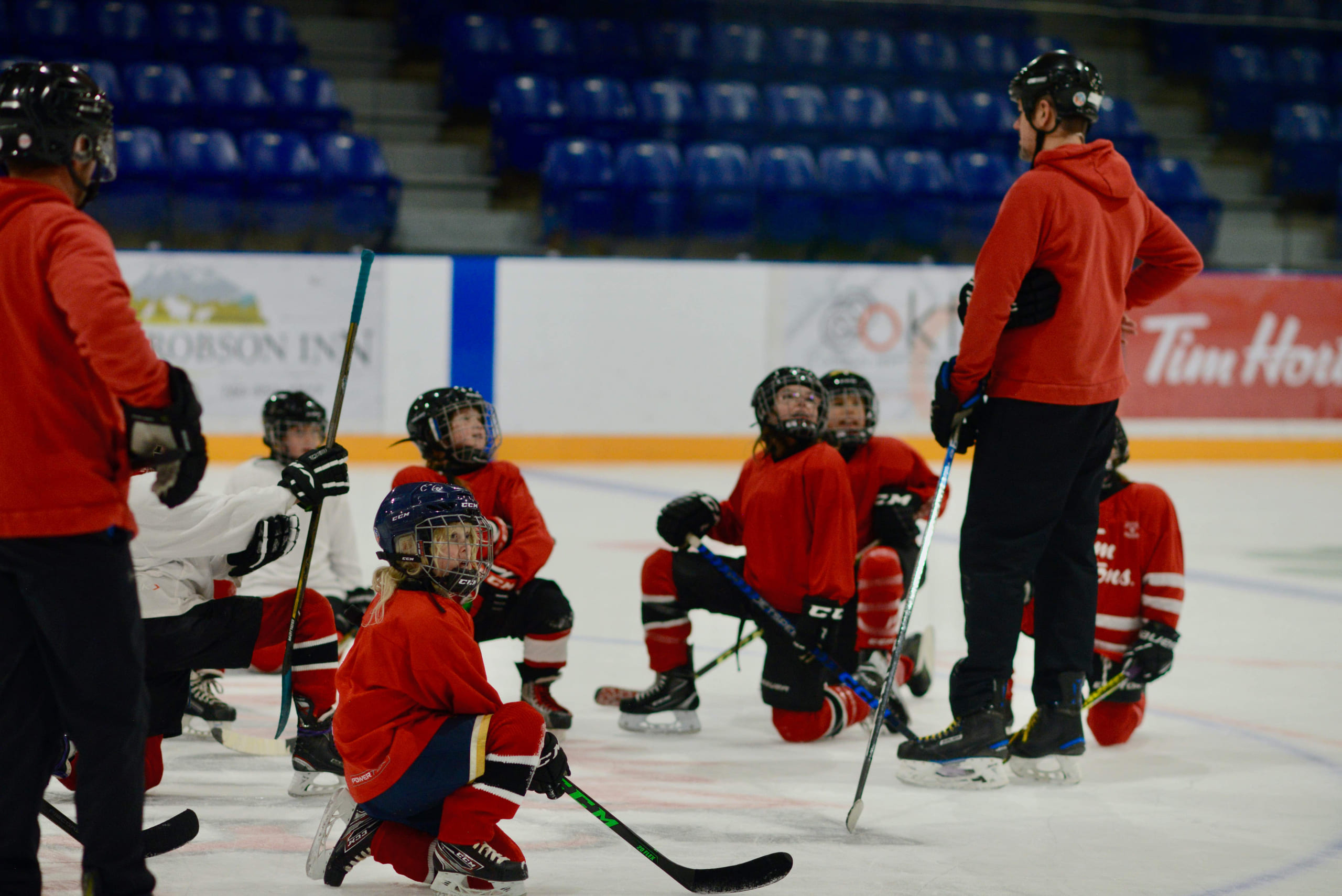 Riddell and other new hockey moms and dads are about to learn what generations of Jasper parents have had to go through to give their kids a great hockey experience.
"The travel seems like a lot," Riddell admitted. "But at the end of the day we are hopeful we can carpool with other families and excited to support Hazel in something she's so pumped about."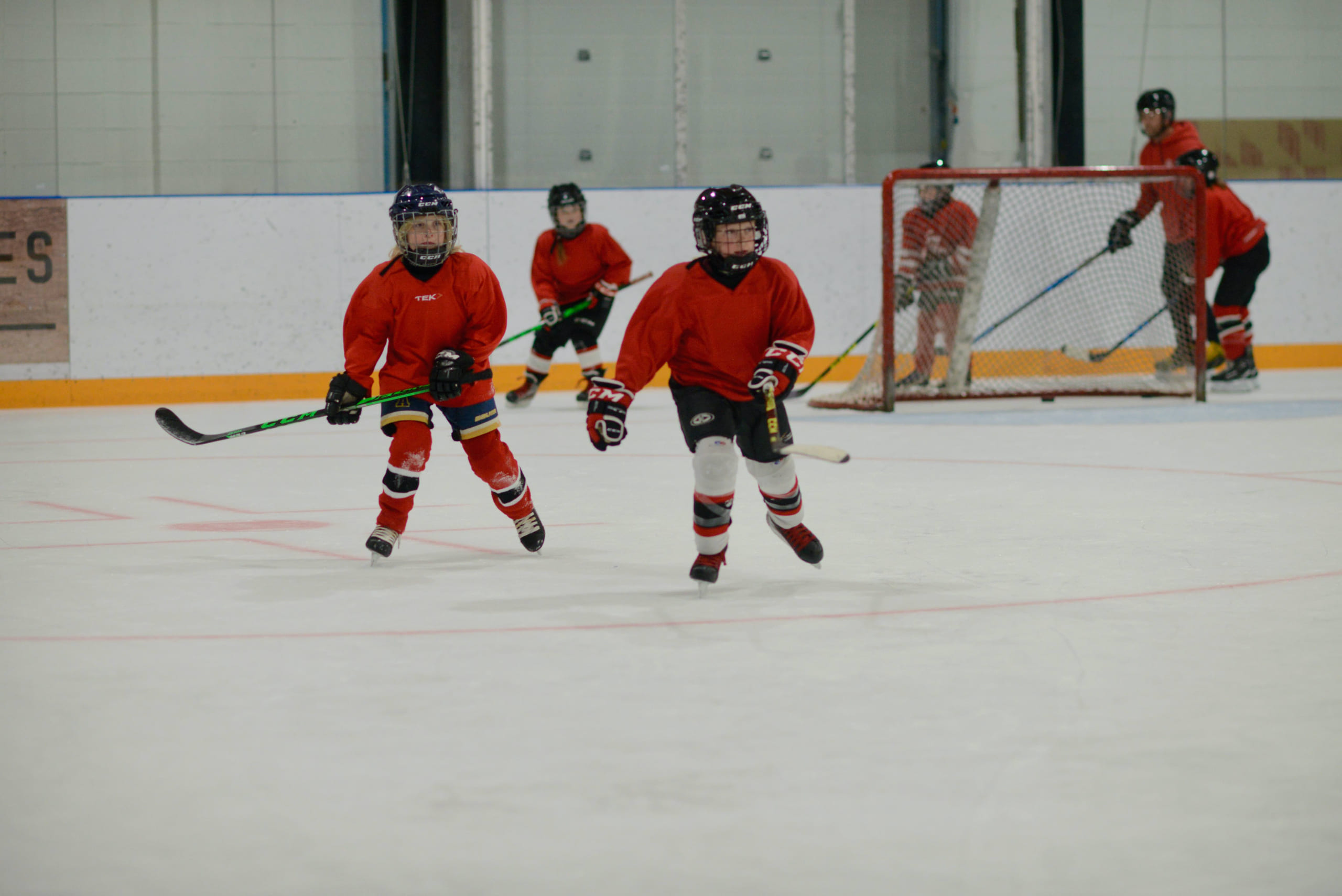 They're pumped alright. Along with the hotel pools, team dinners and going for long drives with their friends, hockey is bonding the girls. Callihoo said the game has put a sparkle in her daughter's eyes—particularly in the wake of the COVID-19 pandemic.
"I've seen my girl grow so much since she started playing with this team," Callihoo said. "Her confidence, her leadership skills, her ability to learn from a loss and celebrate a big win…I am so grateful hockey came into our lives."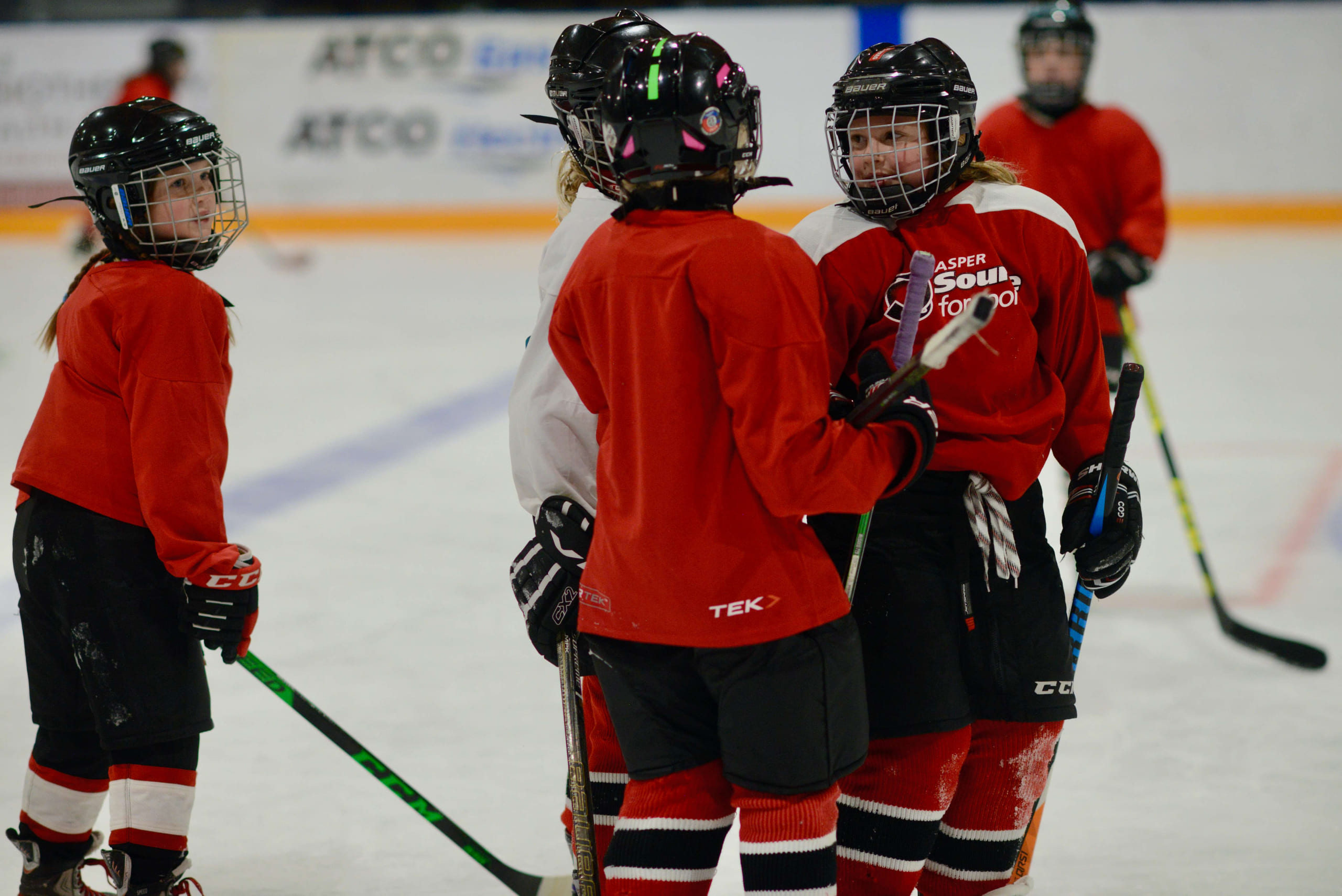 Seven local coaches are volunteering their time. Along with Hall and Derksen, Paul McPhee, Toby Gifford, Angela Sherstan, Elissa Cummings and Grade 12 student, Janelle Tank, have signed up to help develop the girls' skills and teamwork.
"We are so lucky to have the most amazing volunteer coaches, some of whom don't even have girls on our team and are still committed," Callihoo said.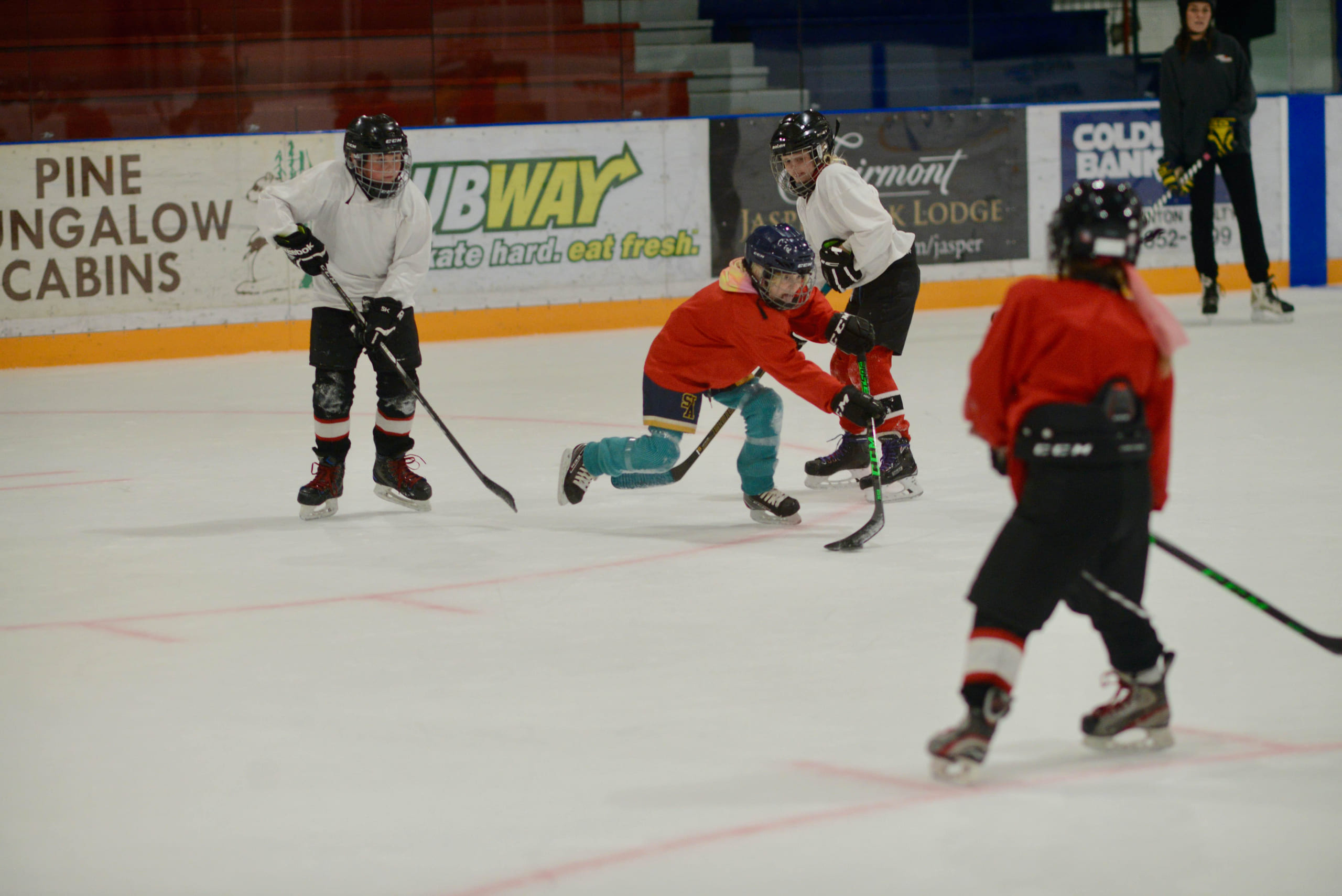 The team will travel this year—their first game is this weekend, in Whitecourt—and will play mixed teams from the region. Head Coach Hall said regardless of how the Grizzlies "compete" against their opponents this year, the coaches will be harping on team philosophies: Fun, Safety and Teammates.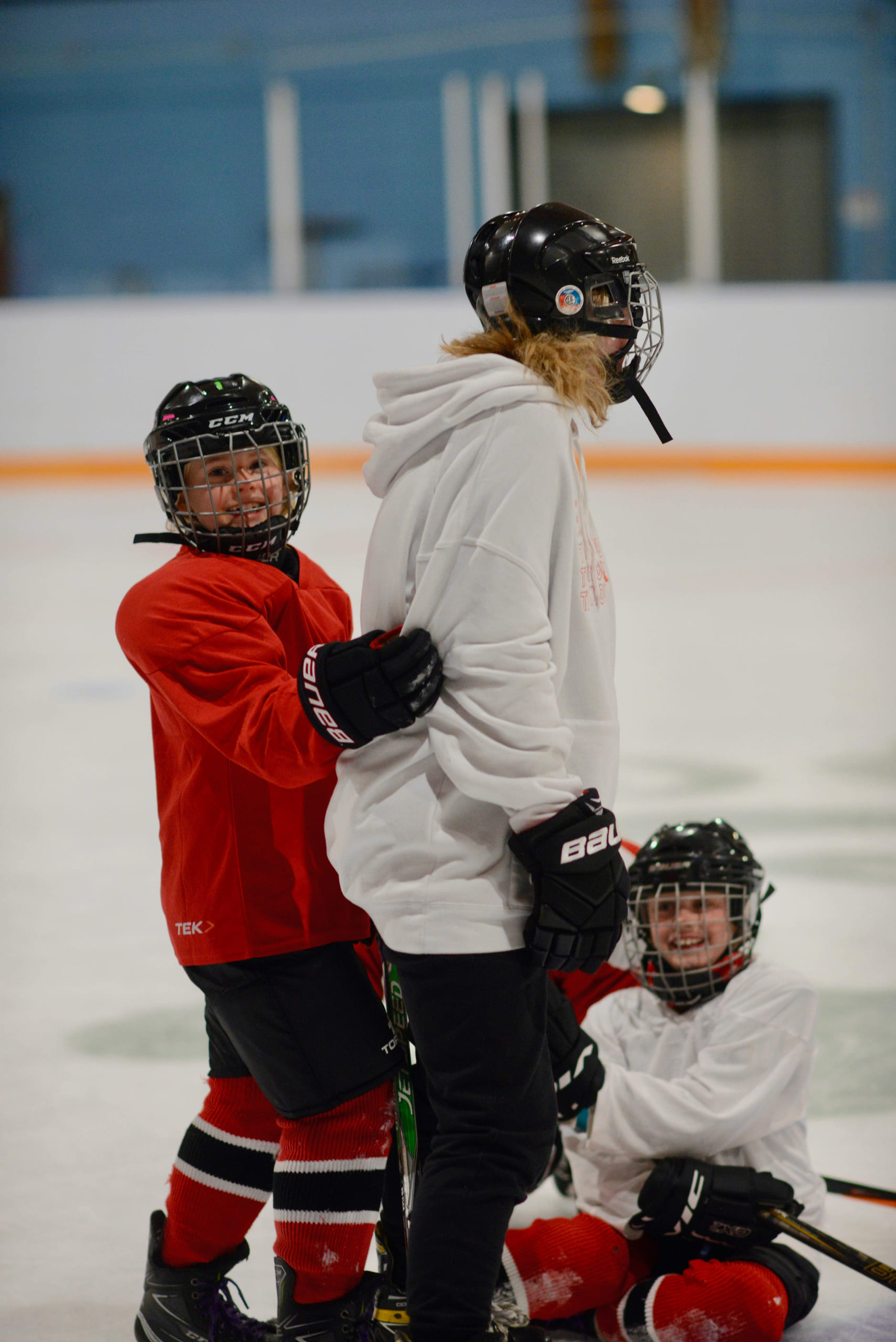 "Those are the rules," Hall said. "We only have three."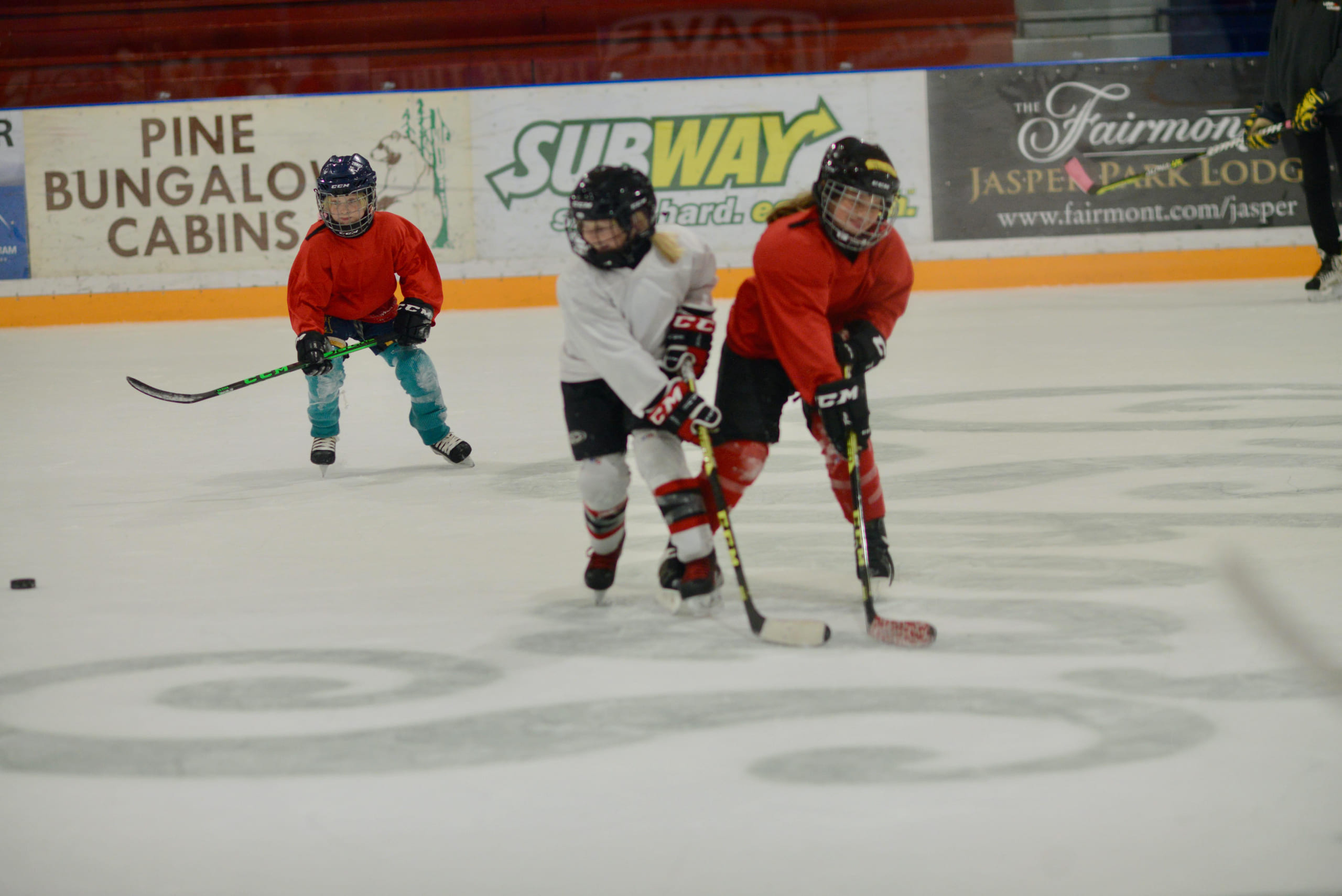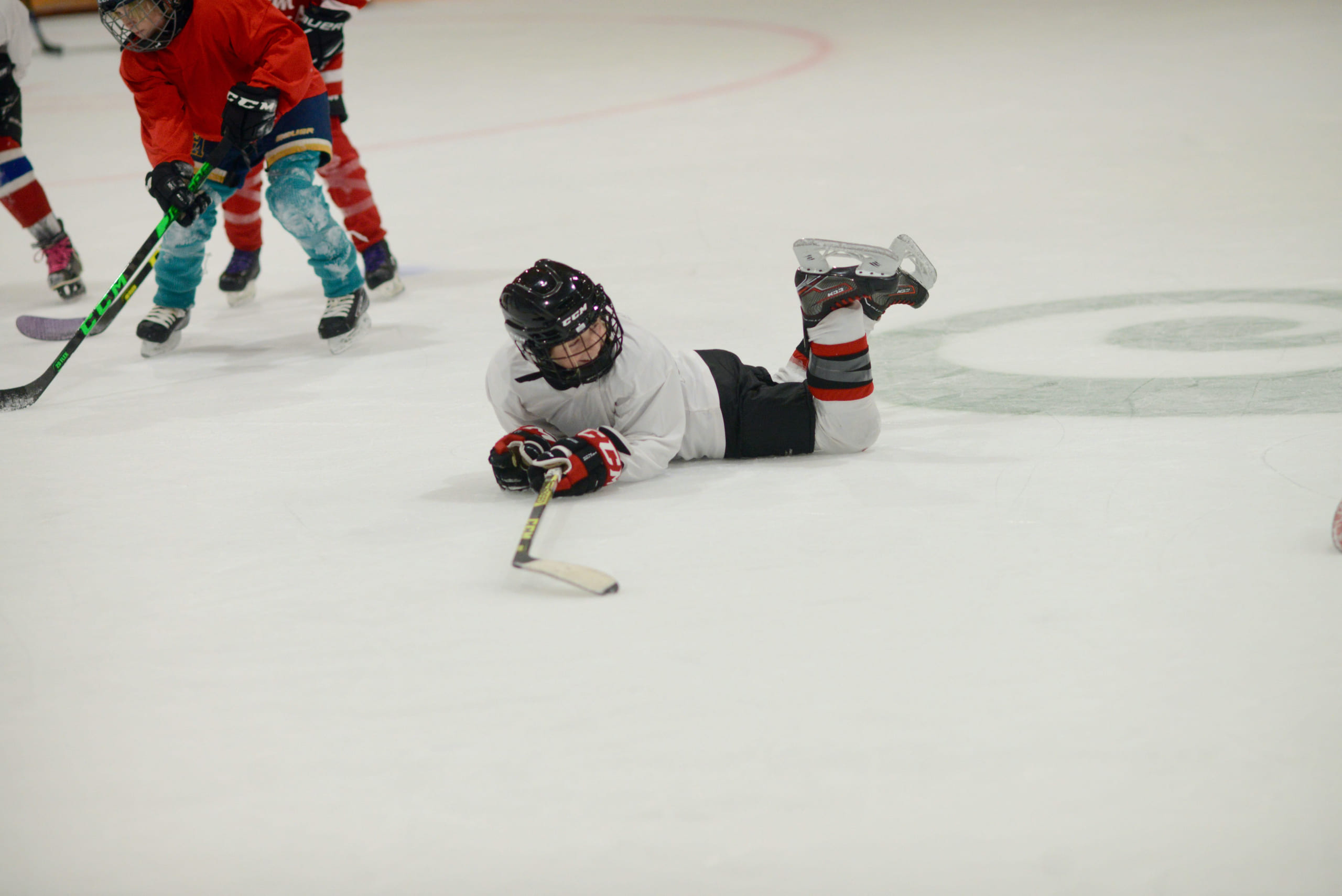 "These are irreplaceable memories," Callihoo said. "I wouldn't change it for anything."
---
Bob Covey // bob@thejasperlocal.com