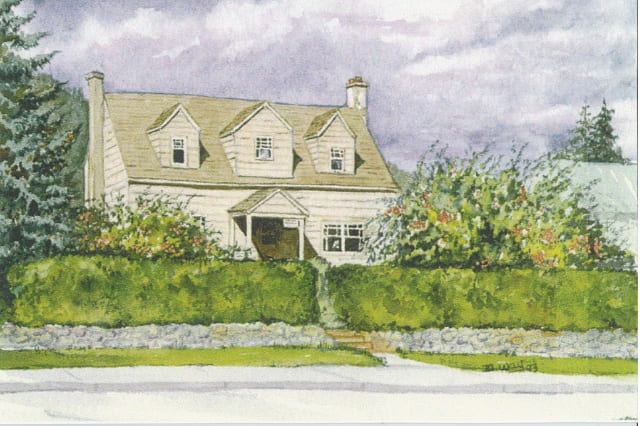 Friday, January 20, 2023
Deadline for PHA feedback approaching
Parks Canada wants feedback on its proposed changes to Private Home Accommodation policy changes.
The agency is reminding interested parties that they have until January 31 to provide comments.
In December, Parks Canada's planning and development office proposed new, less-restrictive rules for PHA's food preparation areas, access points and square-footage. The changes walked back many of Parks Canada's deeply unpopular May 12 amendments to the guidelines, but questions still persist' namely on the proposed three-year limit on PHA's Discretionary Use permits.
---
---
What's at Stake: Proposed changes to PHA policy going forward (current permits grandfathered):
Issue: Kitchens
Previous proposed changes: Prohibit kitchens and areas used for food preparation so PHAs aren't "self-contained hotel rooms"
Current proposed changes: Allow for "beverage preparation area" (sink, mini fridge, cabinet, microwave, kettle, coffee maker).
Issue: Gross Floor Area (GFA)
Previous proposed changes: 10 per cent maximum GFA of home-based business
Current proposed changes: Increased to 45 per cent maximum.
Issue: Entrances
Previous proposed changes: PHAs should be accessed through the home's primary dwelling; independent entrances prohibited
Current proposed changes: Remove requirement; ensure independent entrances aren't used for a non-approved dwelling.
Other changes
Maximum three year term on Discretionary Use permits for PHAs
PHA guests must use designated on-site parking (increased enforcement)
On-site parking stalls must not block each other (no tandem parking)
New policy on Discretionary Use Permits distinguish DU permits from Development Permits
---
---
Members of the public have until January 31, 2023 to submit feedback on the PHA Conceptual Policy Changes to jasperdevelopment@pc.gc.ca in order for it to be heard at the March 16, 2023 Planning and Development Advisory Committee public hearing. Parks Canada says it wants to have PHA amendments formalized by March 31.
"We hope to resume accepting new PHA applications shortly thereafter," the document says.
For more information, read our December 22 article on the revised changes to Parks Canada's proposed PHA policy.
---
Bob Covey // bob@thejasperlocal.com