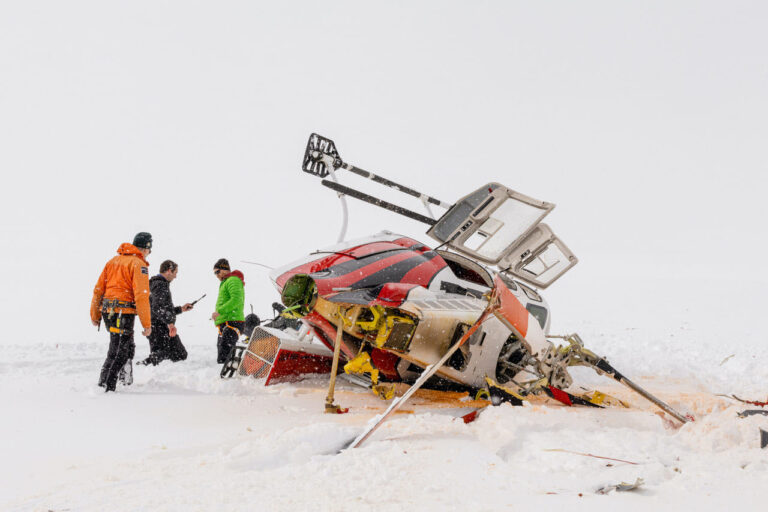 Monday, April 24, 2023
Helicopter sustains "incredible" damage after accident on Columbia Icefields
A helicopter transporting Natural Resources Canada glacier surveyors had a hard landing on an icefield in Banff National Park April 14.
The accident left a Bell 407 helicopter in pieces, 3,000 metres above sea level, 3 km from the Saskatchewan Glacier.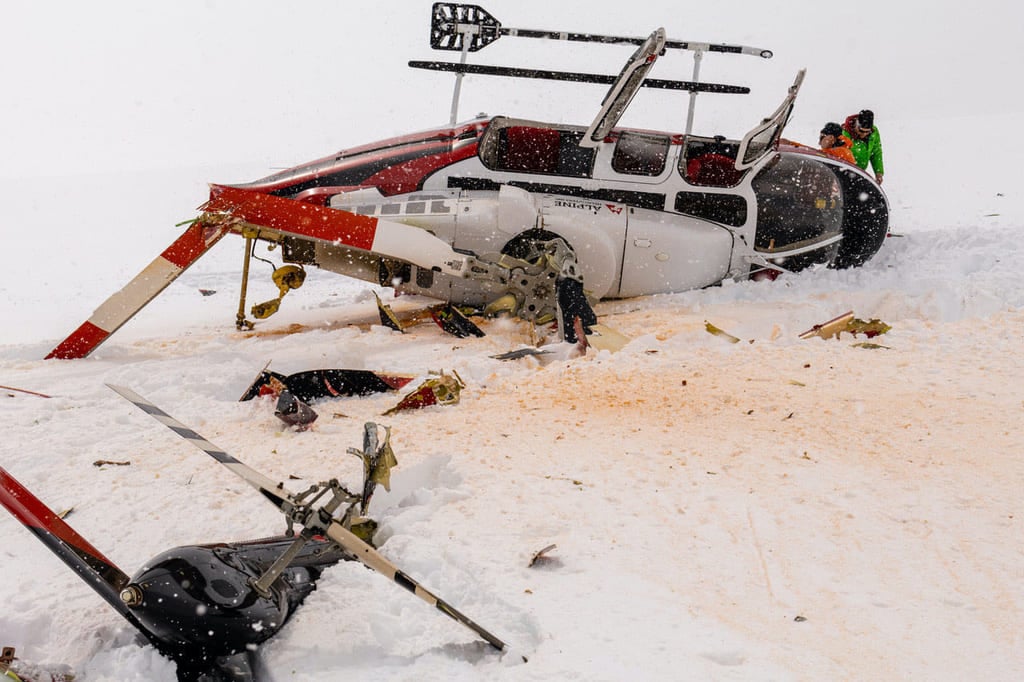 On Friday, April 14 at 3:35 p.m. Parks Canada dispatchers received a call that a helicopter had been involved in a hard landing near the Saskatchewan Glacier.
Parks Canada was able to contact the party by satellite phone and determine that all members were uninjured and that they were in a safe location and equipped to shelter in place on the glacier. Parks Canada contacted the aircraft operator by phone to inform them of the incident. A second helicopter was dispatched and on scene by 4:55 p.m., according to a spokesperson.
John Niddrie, a retired Parks Canada employee volunteering on the NRC's snow measurement survey and who was a passenger in the helicopter that crashed, said poor visibility contributed to the accident.
"The pilot made a circle and when we dropped down the light…visibility definitely got flatter and became worse from flying snow from the rotor wash," Niddrie said. 
"It happened quick—and we hit with a thud, nose first…the helicopter immediately flipped over onto its side."
---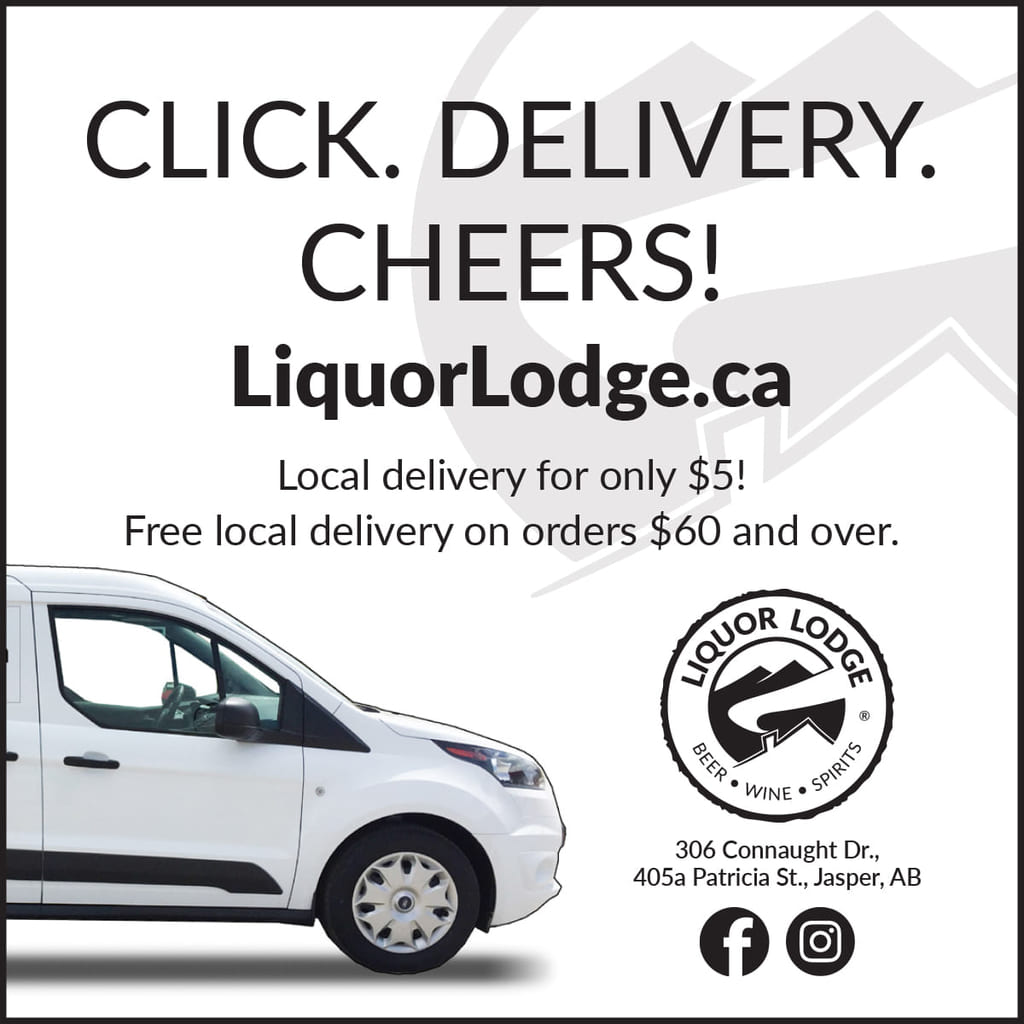 ---
The machine, owned by Alpine Helicopters Inc, was flying from Golden, B.C. and was contracted by the Department of Natural Resources Canada (DNRC) to conduct climate change geoscience field work.
Niddrie said after impact, the passengers and the pilot were shaken, but unhurt.
"We all seemed okay, I just knew we needed to get out ASAP, with the smell of aviation fuel, etc. which we all did."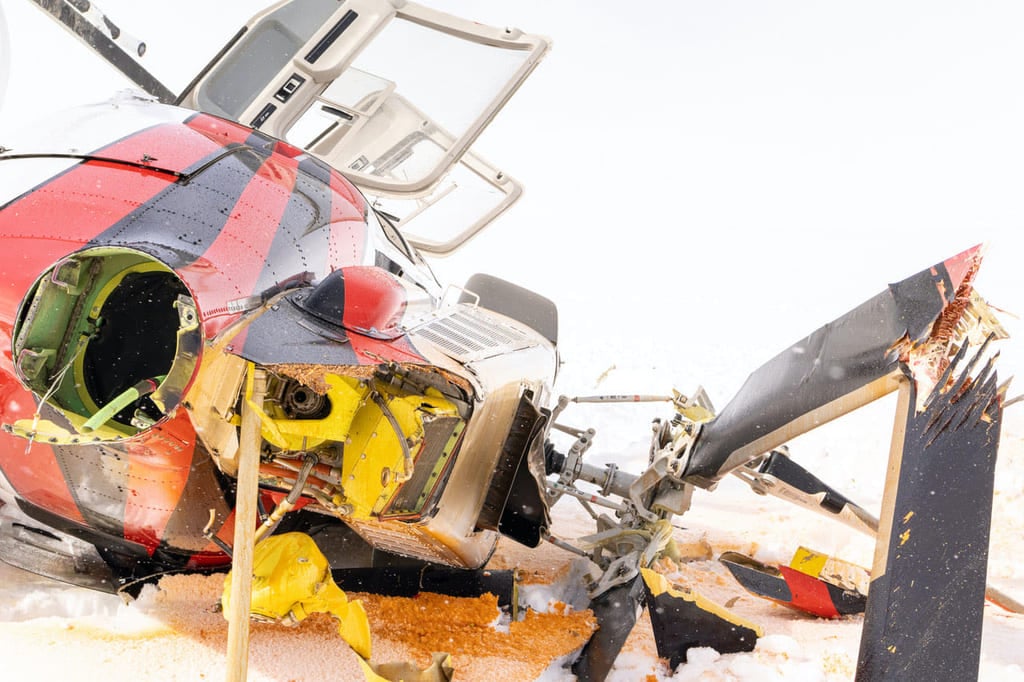 A second helicopter was dispatched to assist and evacuate, but as it turned out, only the pilot caught the flight home. After assessing their situation and communicating with dispatchers, the surveyors elected to continue with their climate change geoscience field work.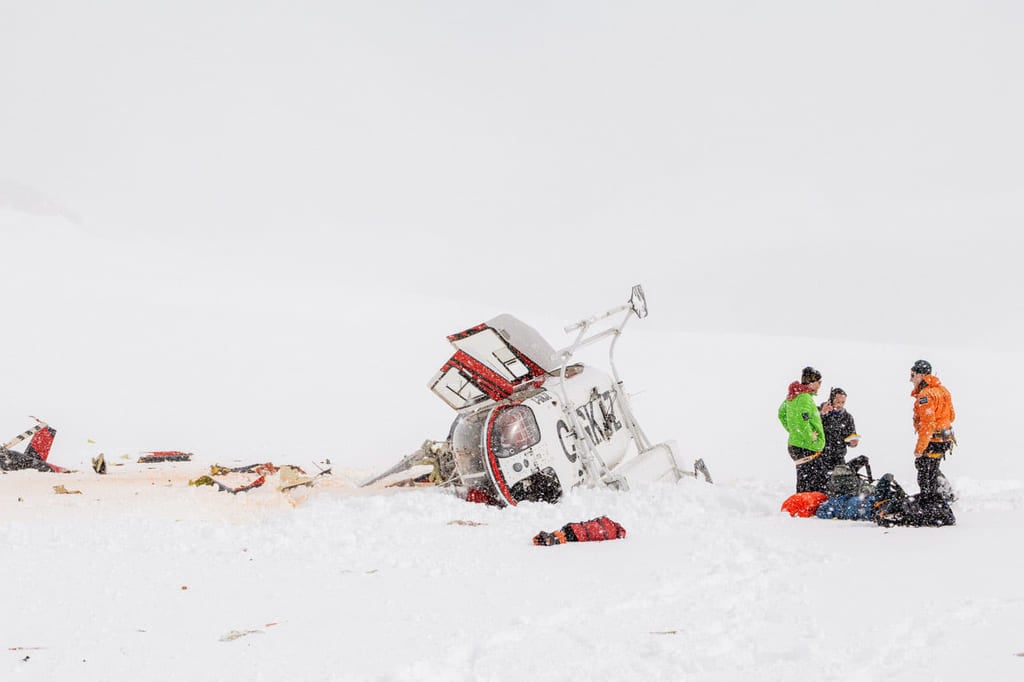 As weather improved, the team of three was shuttled further up onto the Columbia Icefields to their intended study plots, below Mount SnowDome—considered one of two hydrological apexes of the North American continent. 
---
---
"We were extremely lucky no one was seriously hurt," Niddrie said. "The damage to the 407 was incredible, but the cabin stayed intact and no parts smashed through the windows."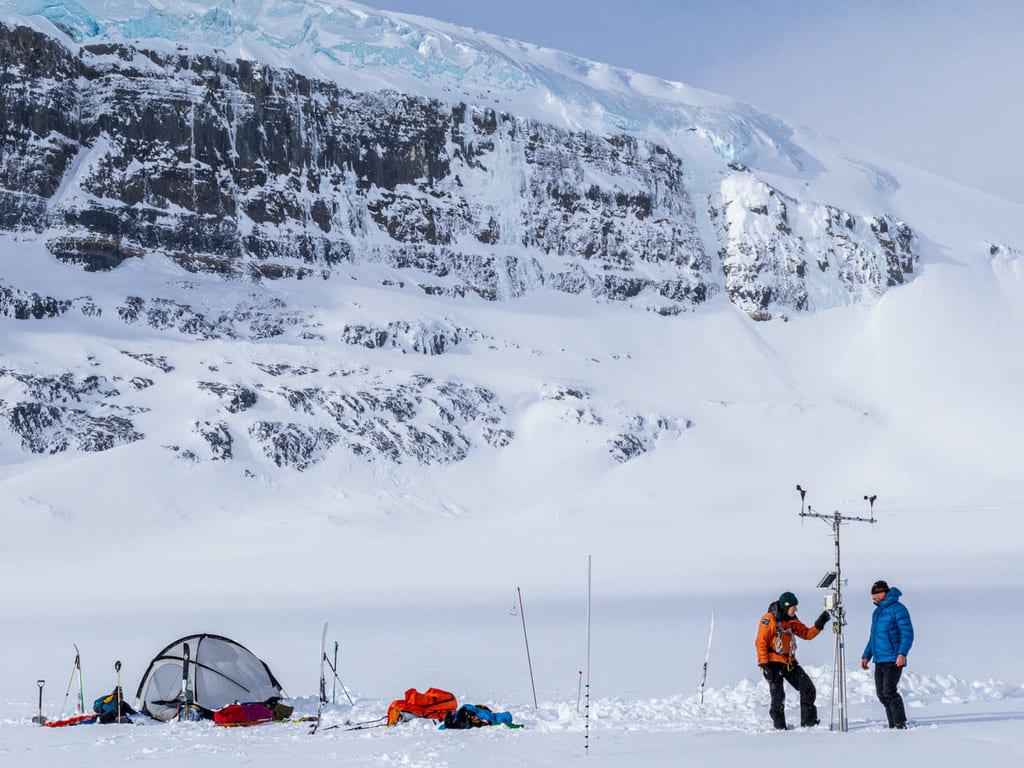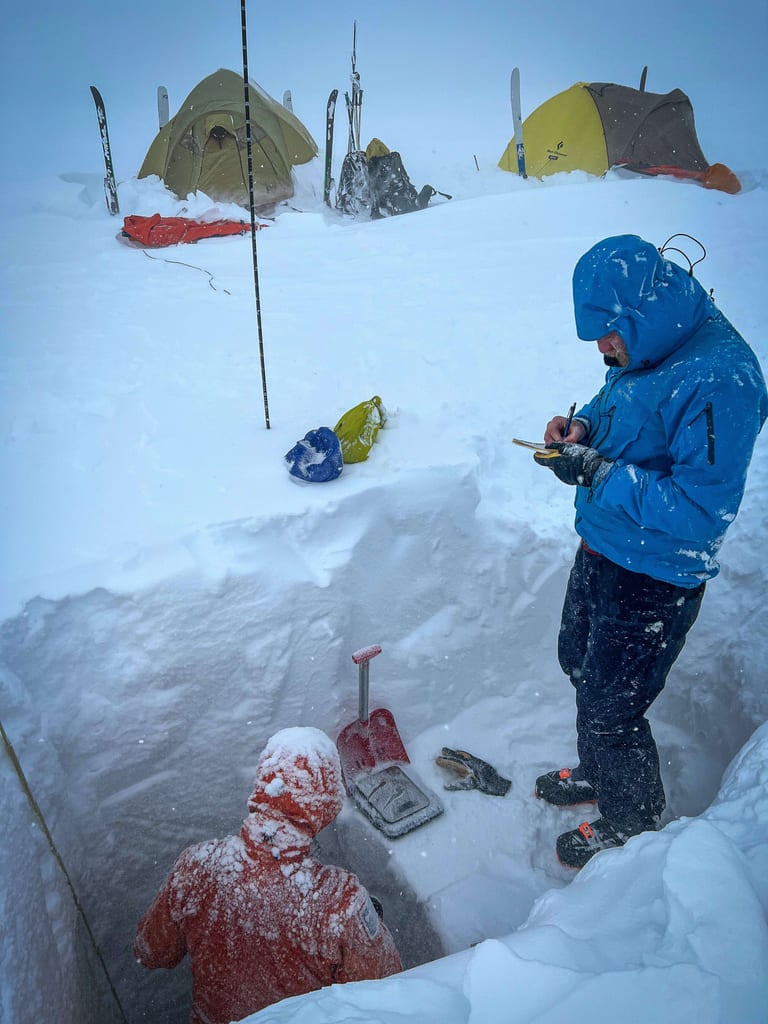 The aircraft operator returned to the site on Tuesday, April 18, to begin initial cleanup of the area and plan for the removal of the damaged helicopter. Some contaminated material was bagged for removal, but cleanup work was stopped due to inclement weather, according to Parks Canada.
---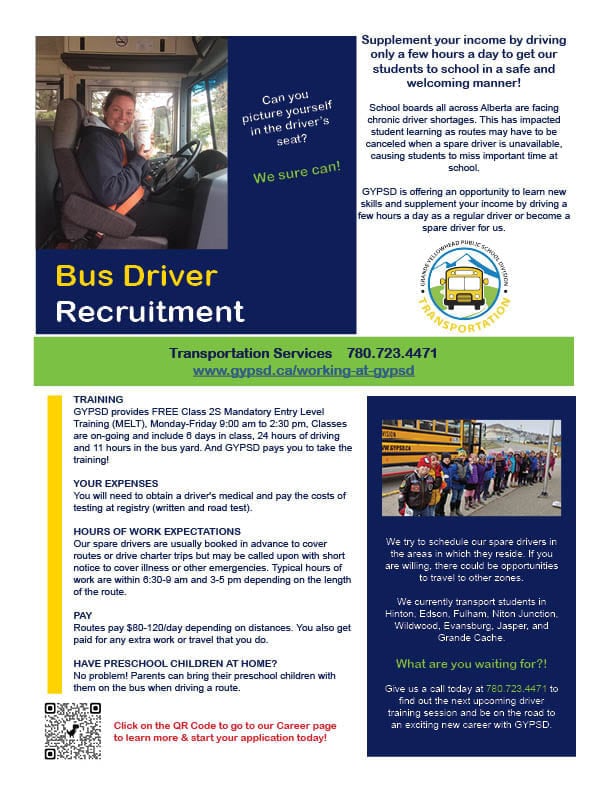 ---
Parks Canada and the aircraft operator will return to the site on the week of April 24 in order to finalize cleanup of the spilled fuel and to remove the damaged helicopter, a spokesperson said.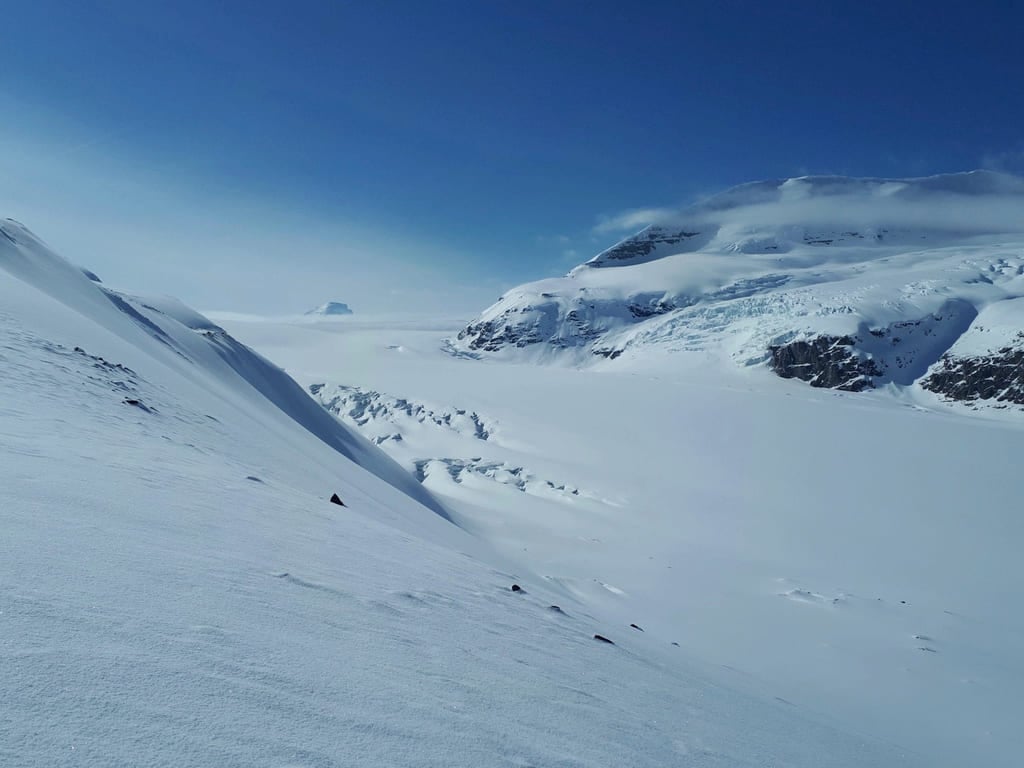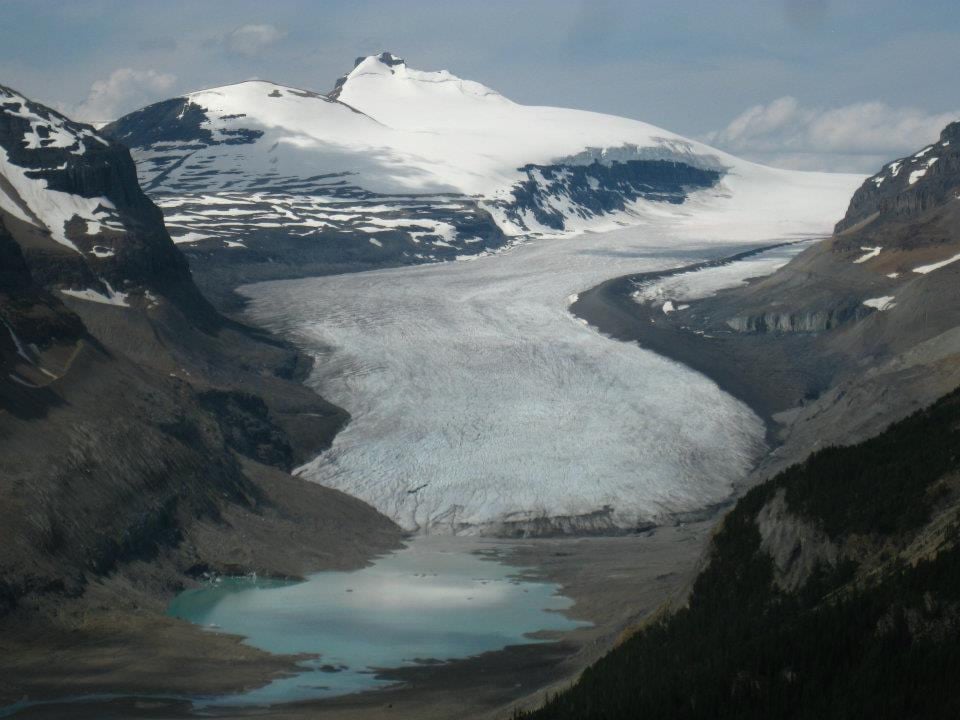 Alpine Helicopters Inc, which operates sightseeing flights over the Canadian Rockies as well as commercial and charter helicopter services, according to their website, did not return calls for comment.
---
Bob Covey // bob@thejasperlocal.com