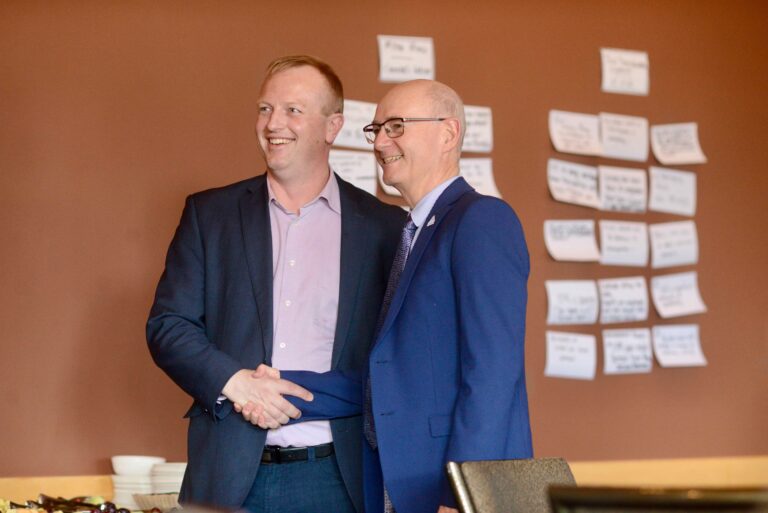 Friday, April 28, 2023
Province dumps $1.5 M into Jasper's wastewater plant
Funding from the province will help Jasper get its poop in a group.
On Thursday, April 27, Mayor Richard Ireland announced the Municipality of Jasper is receiving $1.5 million to help upgrade the town's wastewater treatment plant (WWTP).
"Serving our residents and millions of visitors each year, our wastewater system is heavily stressed," Ireland said, noting the WWTP's clean effluent is discharged into the Athabasca, a "Canadian heritage river."
---
---
West Yellowhead MLA Martin Long helped Ireland broadcast the good news. Long was banging the drum for this funding, Ireland said.
"Martin is always going to bat for municipalities in his riding," Ireland said.
The grant money comes from the Alberta Municipal Waster/Wastewater Partnership. It will support improvements to the facility's dewatering system, process air blower, UV disinfection system and the replacement of a centrifuge, all of which increase the efficiency of the facility.
The Wastewater Treatment Plant was opened in 2001. The Municipality expects the total cost of improvements at the plant to be $3.6 million in 2023.
---
---
Bob Covey // thejasperlocal@gmail.com