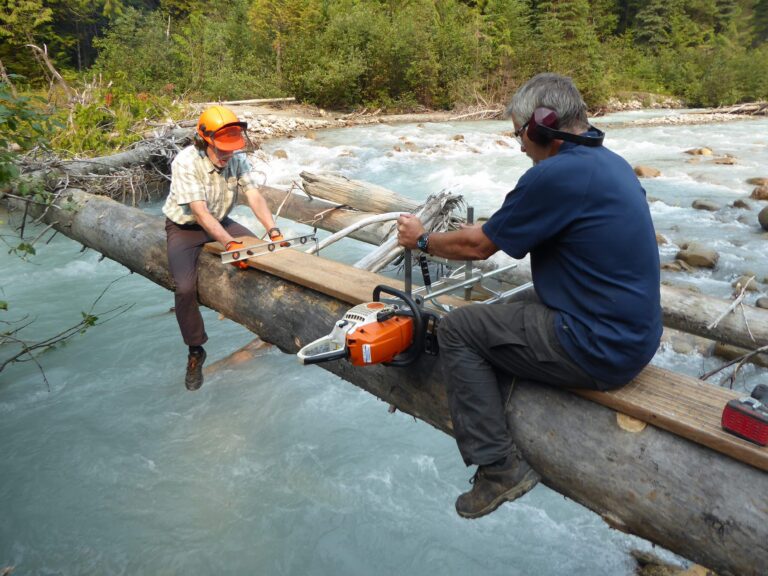 Thursday, May 18, 2023
Letter: Maintaining the Athabasca Pass Heritage Trail
re: Fully funded bridge proposal rebuffed by Jasper's superintendent (May 5, 2023) 
Dear Editor,
The Athabasca Pass Heritage Trail is a Canadian icon worth maintaining for its historical value and its pristine wilderness.
To backpack the entire trail from Alberta's Jasper National Park to the Jeffrey Creek campsite in B.C. would be hiking in the footsteps of Thomas the Indigenous guide who led the explorer and mapmaker David Thompson through the pass in the Rocky Mountains in the early 1800's. This important event opened up the route for the fur traders and contributed greatly to Canada's future.
---
The B.C. side of the trail has been cleared of fallen trees and brush to the summit and bridges now exist over Jeffrey and Pacific Creeks. But if a person wanted to reach the summit from the Alberta side they would most likely be turned back at Simon Creek. Its waters are wild most of the time and the bridge that was washed out in 2016 has never been replaced.
A proposal with funding to install a new bridge over Simon Creek has been made to Jasper National Park. But the proposal was not accepted immediately, on the grounds that the park has no budget for ongoing maintenance and that the trail, because of its remoteness, wouldn't get enough use to warrant this construction. However, funding is available for future maintenance.
This trail is a link to our past. It was part of the fur traders' route. Artifacts and notched trees can still be found in the forests, along with beautiful views that would attract many.
Sincerely,
Donna Naprstek
Revelstoke, B.C.