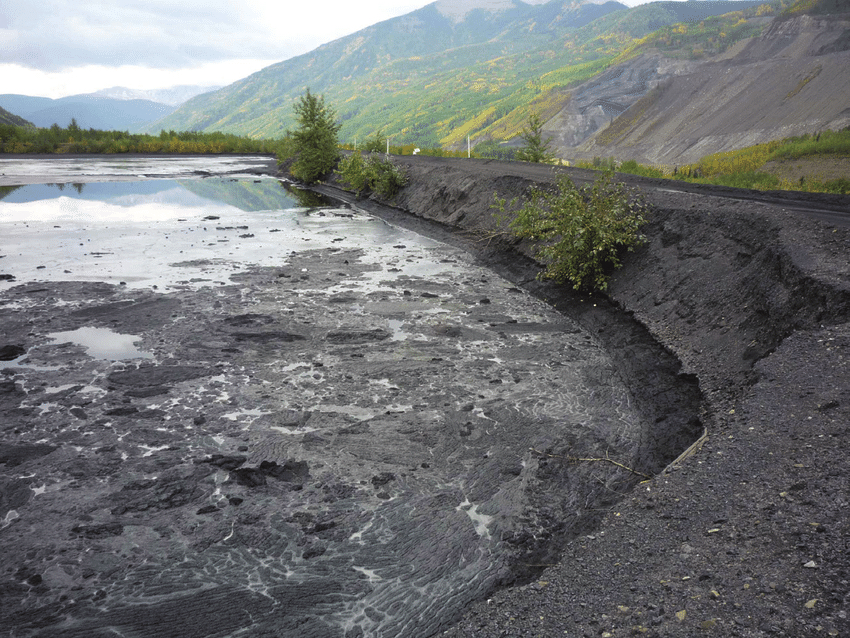 Thursday, June 22, 2023
Flooding causes wastewater spills from regional tailings ponds
The Alberta Energy Regulatory (AER) is reporting wastewater spills from coal mines in Hinton and Grande Cache.
Heavy rains have causing flooding and excessive surface runoff into mine wastewater ponds, resulting in wastewater being discharged into the environment above approved limits, the AER announced on June 20.
The Northern Alberta chapter of the Canadian Parks and Wilderness Society (CPAWS) is sounding the alarm that the spills could have myriad environmental repercussions.
"Many concerning environmental aspects are still unknown, including the components of the wastewater, potential contaminant levels, water bodies impacted, potential impacts to wildlife, volume of the wastewater spilled, or even the exact locations of the spills," said Gillian Chow-Fraser, Boreal Program Director for CPAWS-NA. 
In its report, the AER states the ponds are designed and approved to collect runoff so the sediment can settle prior to the water being released into the environment.
However, CPAWS says there is a new normal at play and that coal mining companies need to upgrade their infrastructure to prevent these spills.
"Weather conditions, now and into the future, are going to be outside of what was considered 'normal' when the mines were initially approved," said Program Director Tara Russell. "Companies need to drastically adapt to a changing climate." 
Chow-Fraser said the public has a right to feel safe from industrial accidents that can cost Canadians the health of their watersheds and communities.
"These disasters cannot keep happening without stronger action from the provincial regulator. We need a regulator that can protect the public, not just the companies," she said.
AER says there have been no reported impacts to public safety with these recent spills, and that AER inspectors are actively working with mine operators to ensure they are taking appropriate action to respond to the impacts from excessive runoff and flooding.
Coal wastewater can include selenium and other suspended solids—toxic contaminants that can be harmful to fish, other wildlife and humans.
This is a developing story. Stay tuned to The Jasper Local for more on this topic.
---
Bob Covey // bob@thejasperlocal.com