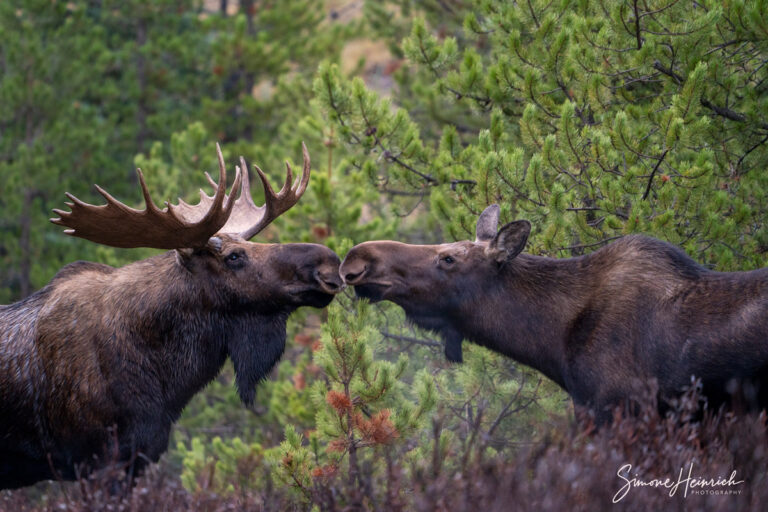 Tuesday, November 7, 2023
Are you out there? Seduced by moose
Moose are huge! With a dark-brown body, super long legs, large head with an elongated nose, generous lips and big ears…there is just no mistaking a moose.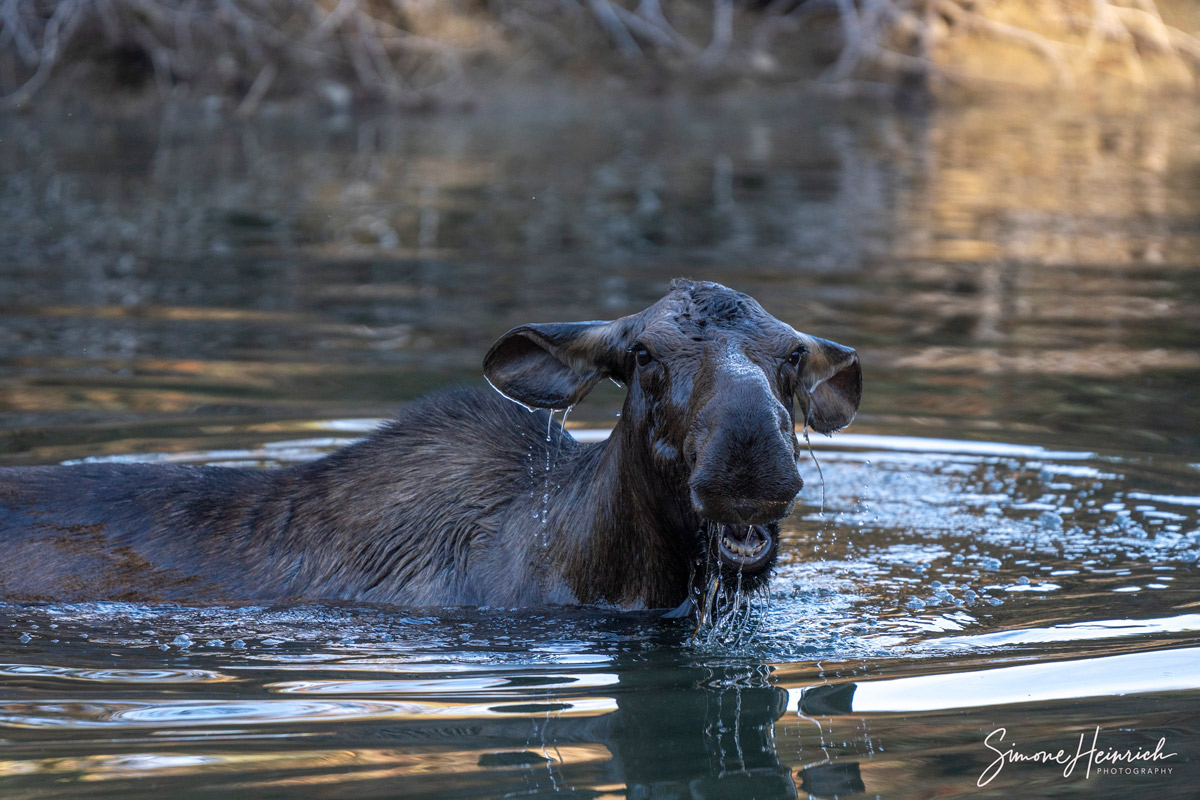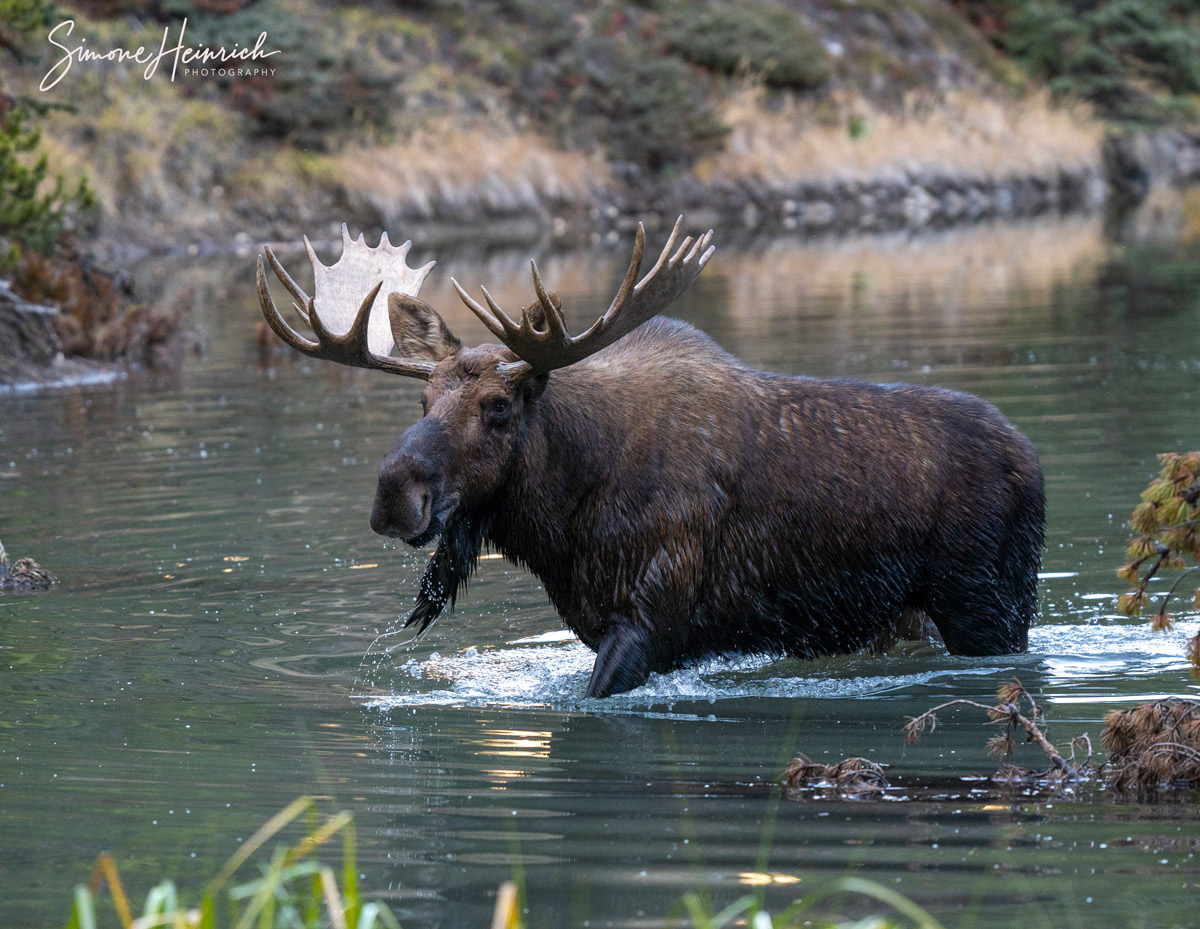 Males (or bulls) can weigh up to 600 kilograms (1,300 pounds) and grow a heavy set of antlers every year which are shed after the mating season, in the fall.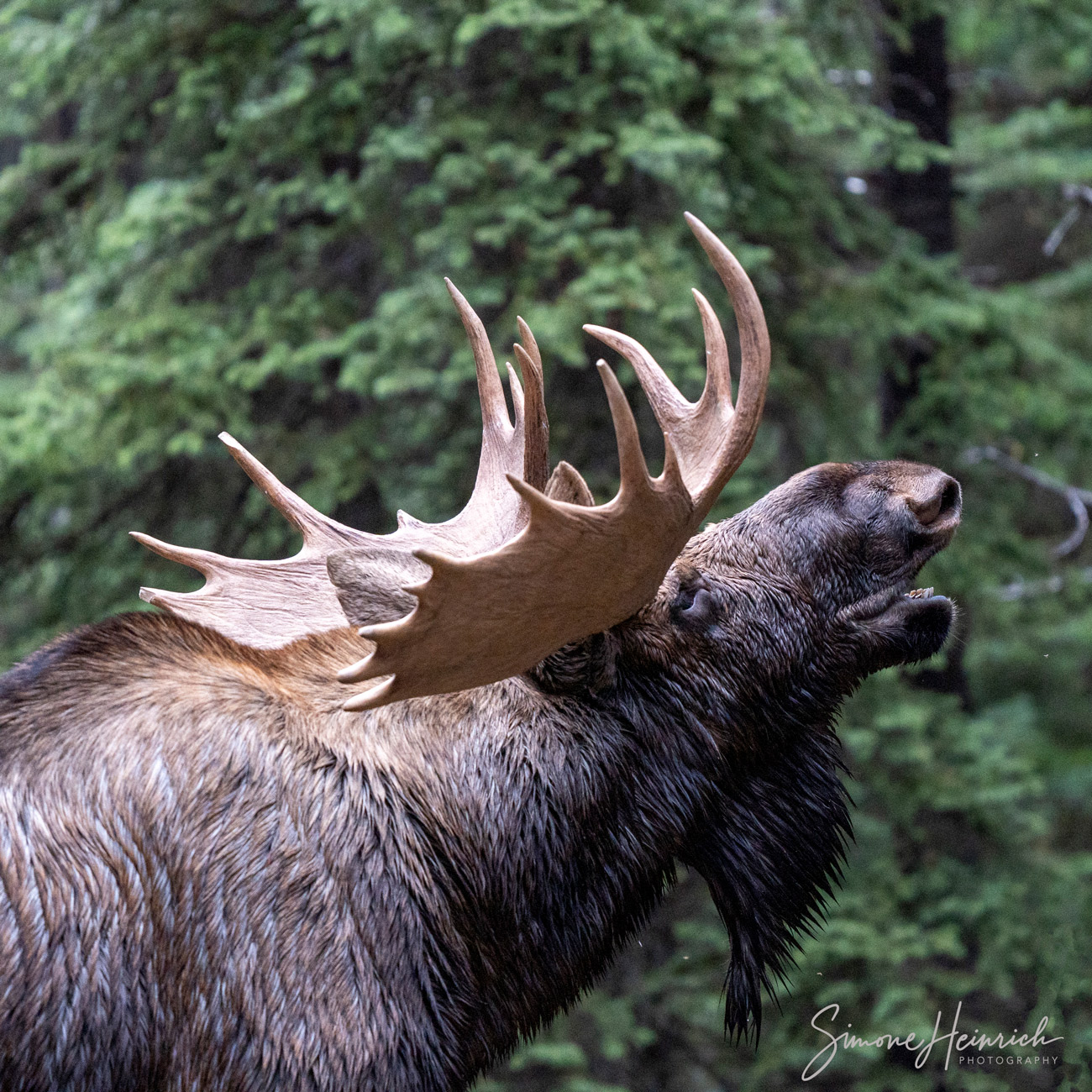 The antlers themselves are palmated with spikes and brow tines and average 20 to 22 kilograms (45-50 pounds). Females lack antlers and are smaller, overall. Not small. Small-er. Moose are one of North America's largest land mammals.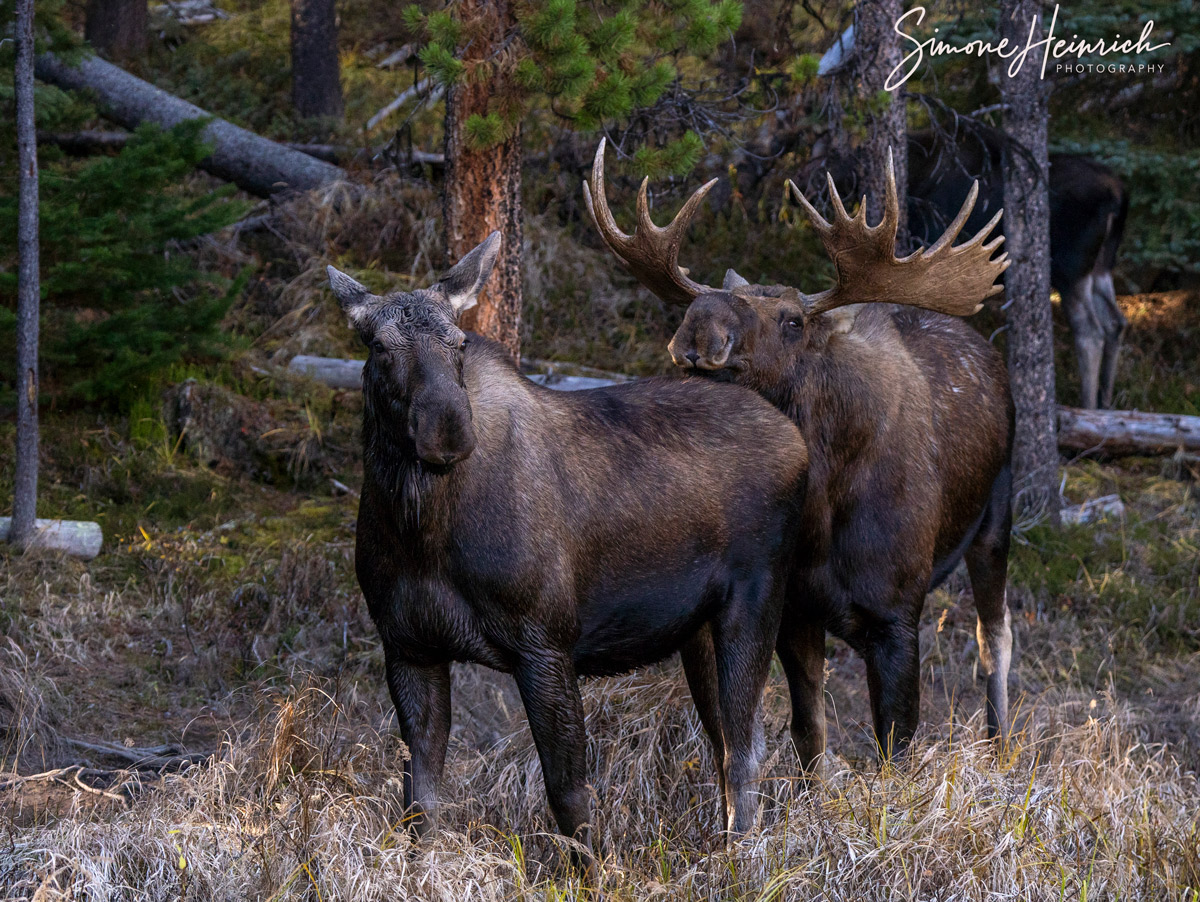 Come here often?
The rut, or mating season, for moose is in the fall—September and October. They do not gather harems like their relative the elk, it's more of a one-on-one affair—and one that, for the moose involved, may require some searching.
Moose can communicate over long distances. The bulls make a series of calls and grunts, asking "are you out there?" These bellows can lead to a mooing reply from a cow, i.e., "yes, I'm available, come on over."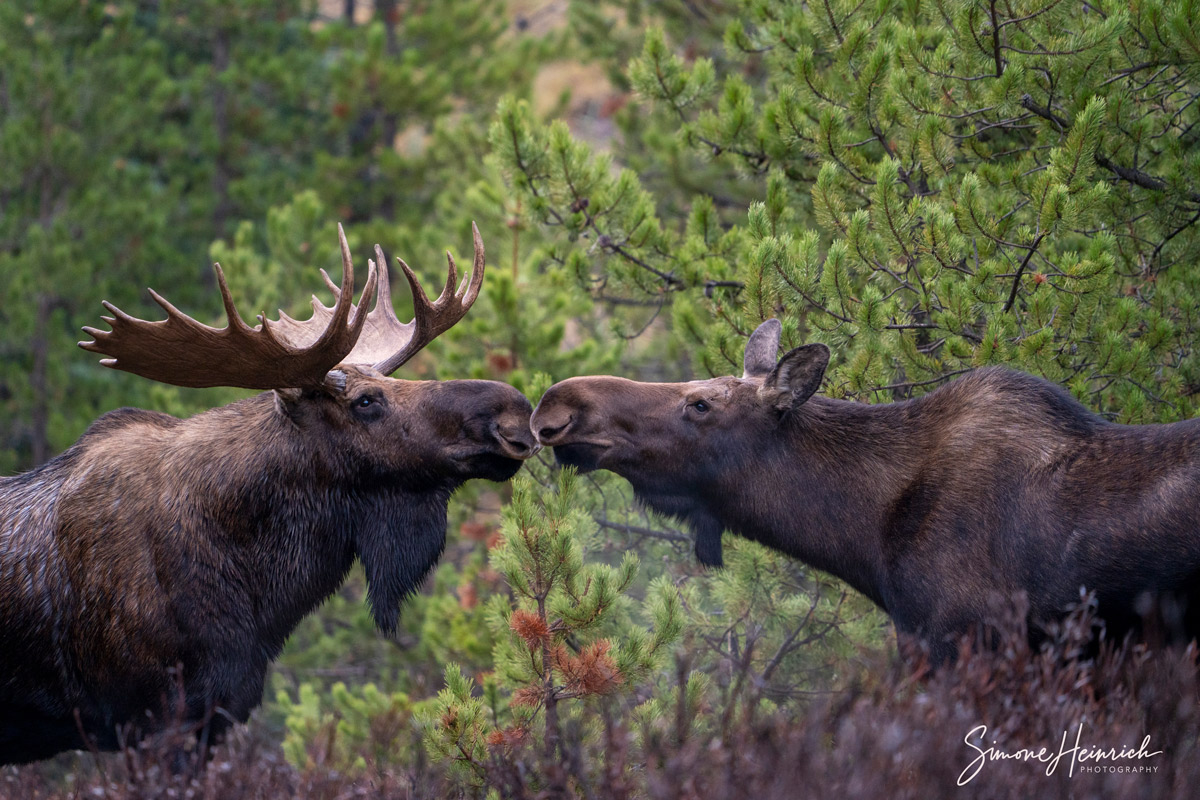 His impressive antlers may woo her but…other males will be inclined to engage in fights for dominance. Often, skirmishes between males can lead to injuries, especially in younger bulls, who have smaller antlers with which to defend themselves.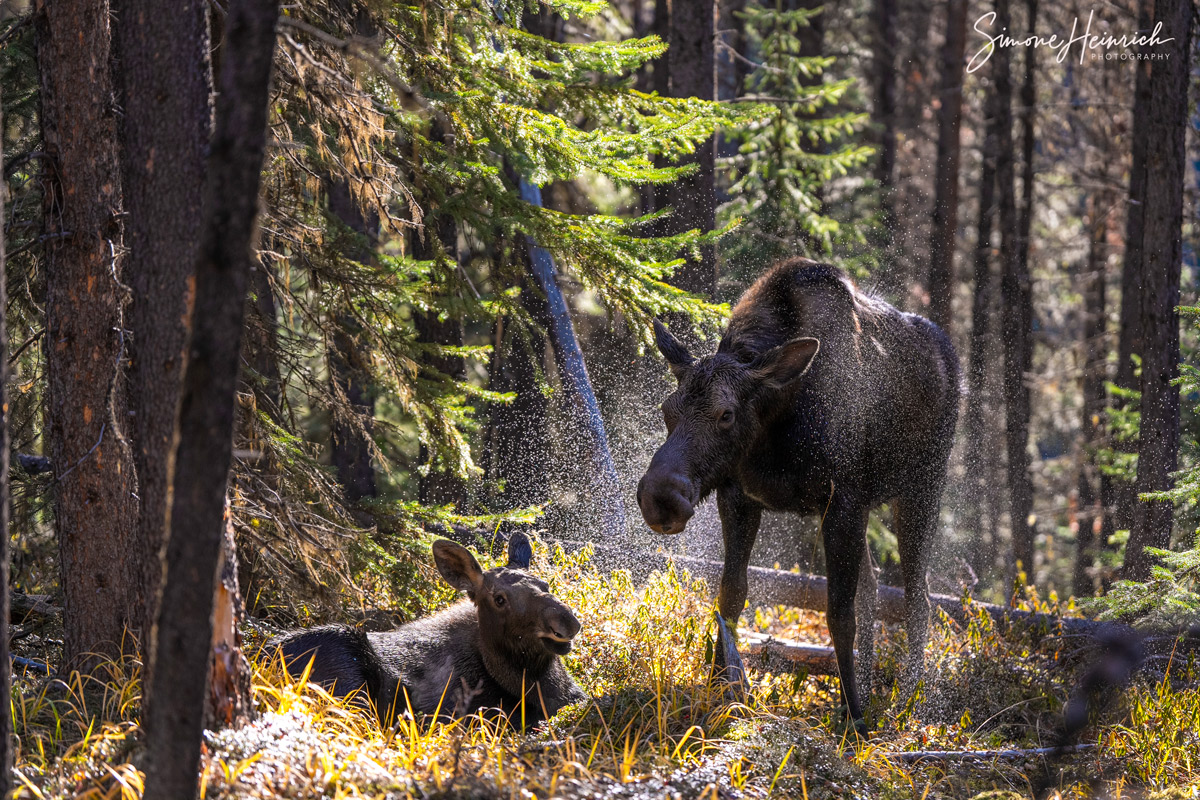 Junior jeopardy
Moose calves are born in spring; sometimes there are twins. Even though the mother is very protective, and will aggressively run-off potential threats, the first year of life is very difficult for the calf. Between 30 to 50 per cent of them will not survive.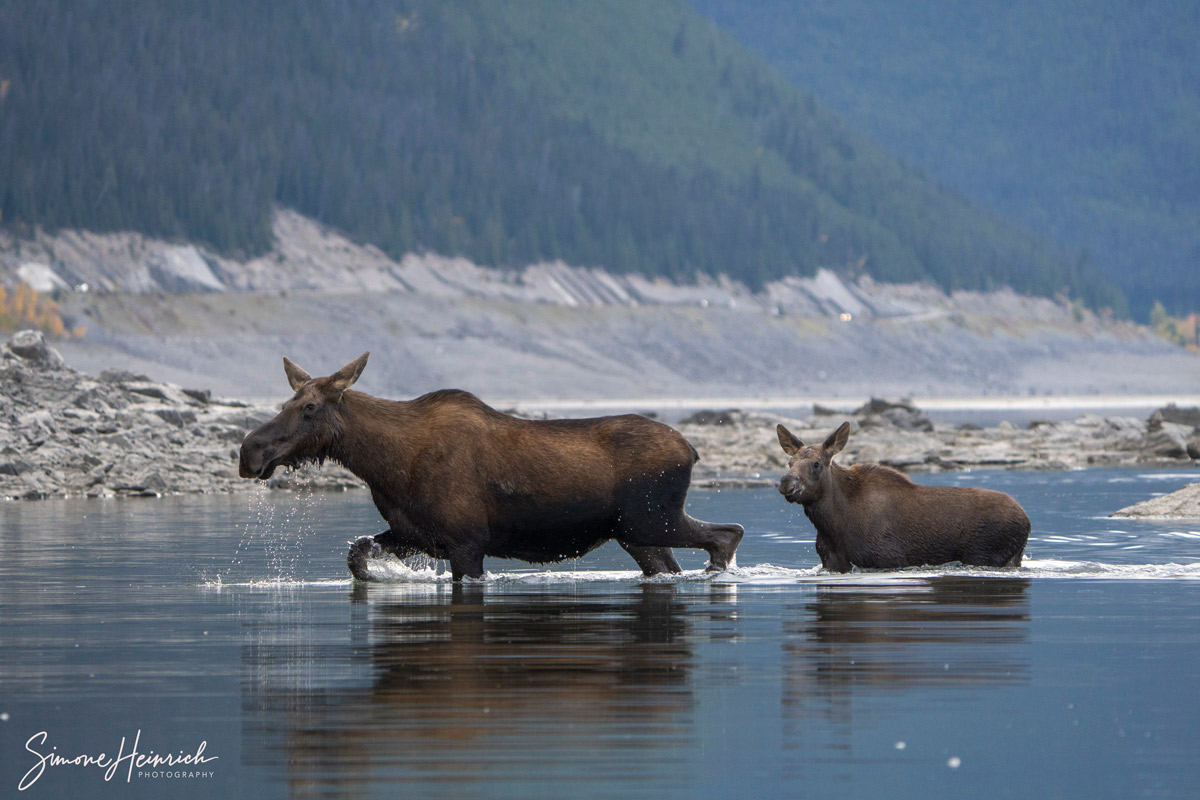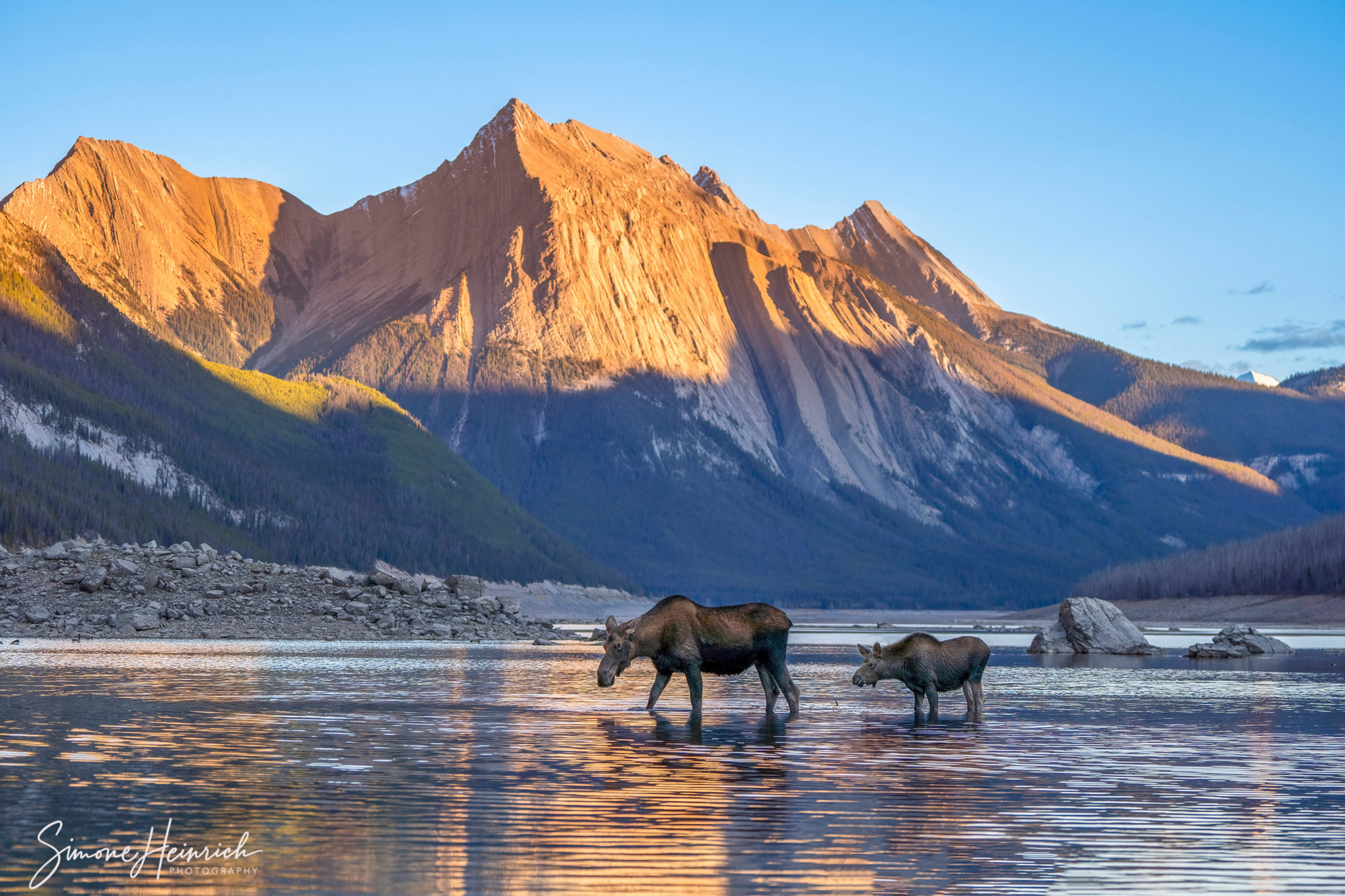 Bears are the main predators of the young calves and wolf packs are also successful predators of moose—of all ages. The BBC filmed its 2016 documentary, Moose: Life of a Twig Eater, in Jasper National Park. This endearing and educational film follows a cow and calf, from birth, and viewers discover what immense challenges are involved in surviving that first year.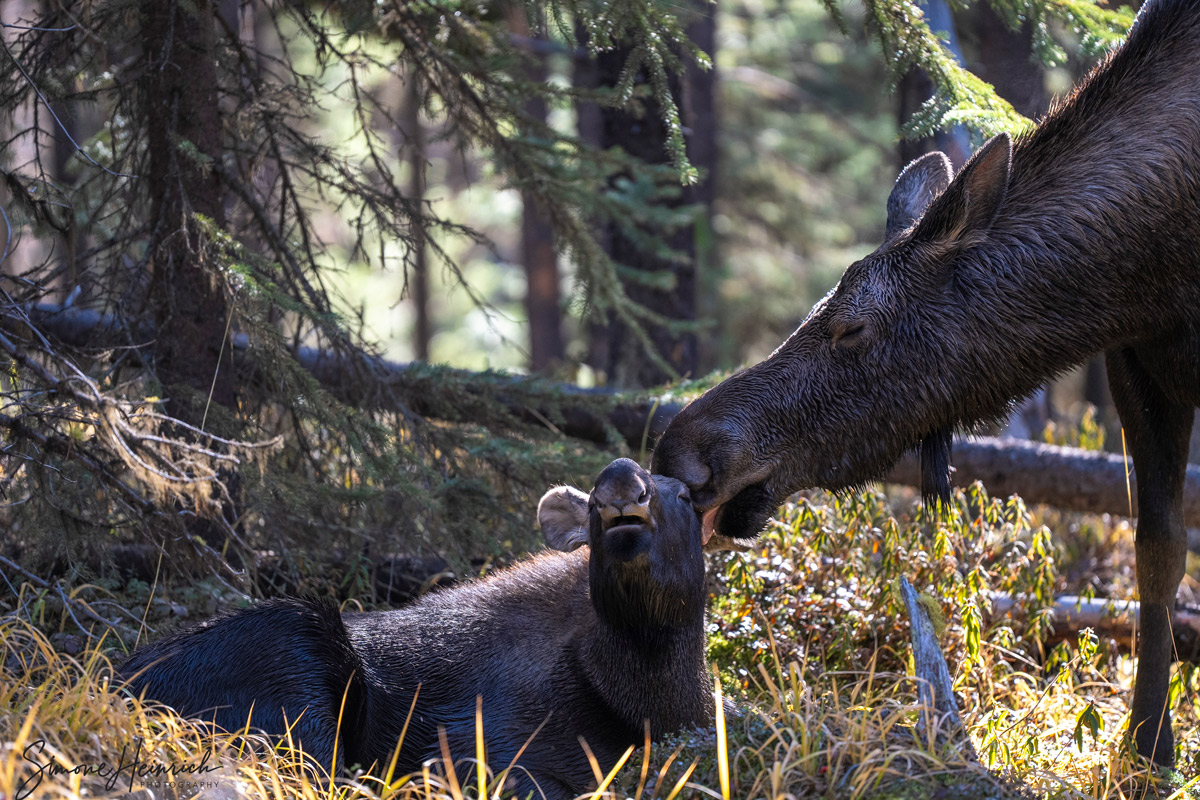 Deadfall=dead run
Compared to previous years, in 2023, there were high numbers of moose spotted in the Maligne Valley. Moose find excellent food sources in disturbed habitats such as fires, landslides and avalanche paths and the Maligne Valley has these areas in spades, most recently in the Excelsior Burn.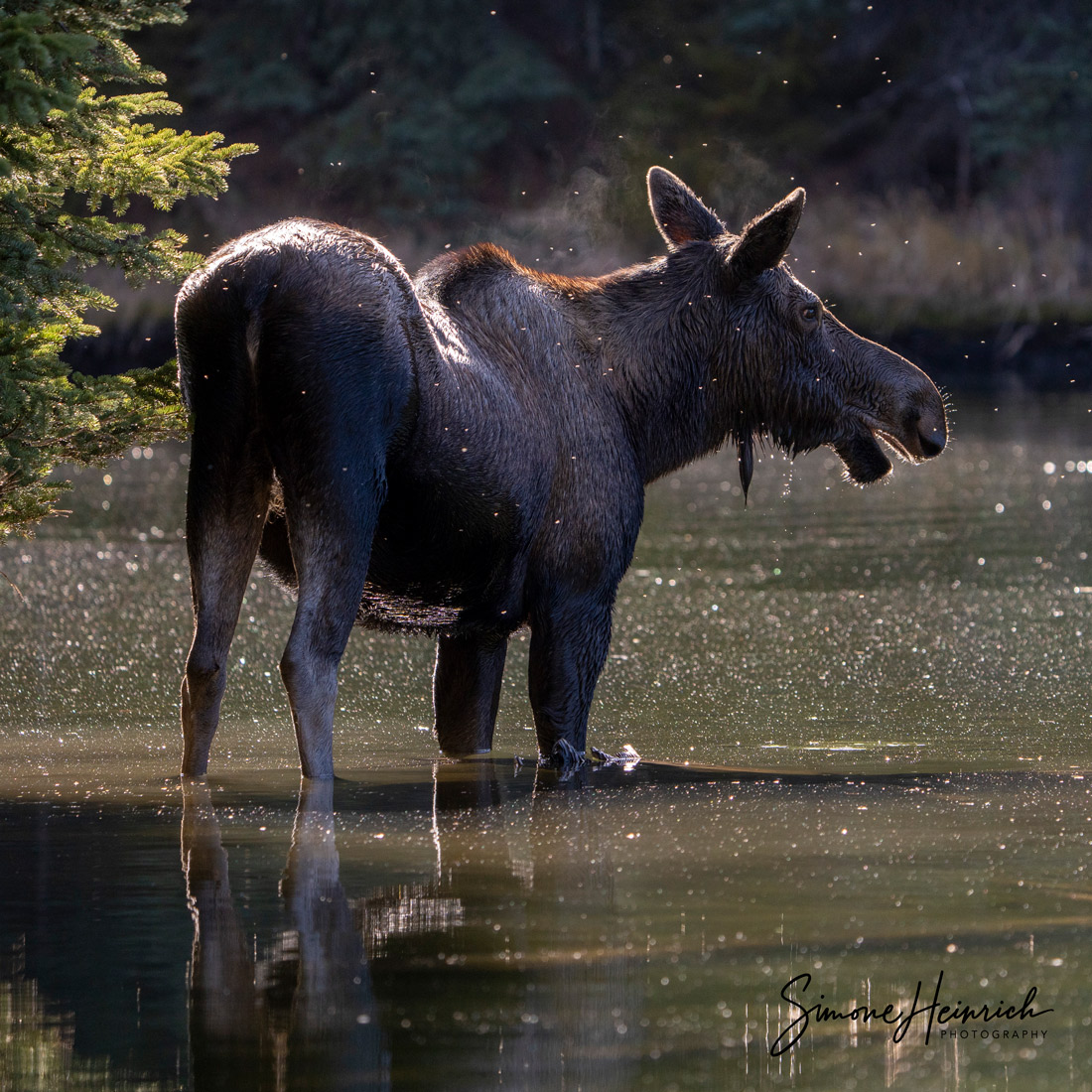 Deadfall associated with post-burn areas attract moose because amongst the downed-trees, moose can navigate this blackened maze better than their predators. This relationship with the landscape may be contributing to rising numbers of moose in the valley—which, for moose-lovers, will surely lead to more of the spectacular viewing and photo opportunities such as those captured here, by wildlife photographer Simone Heinrich.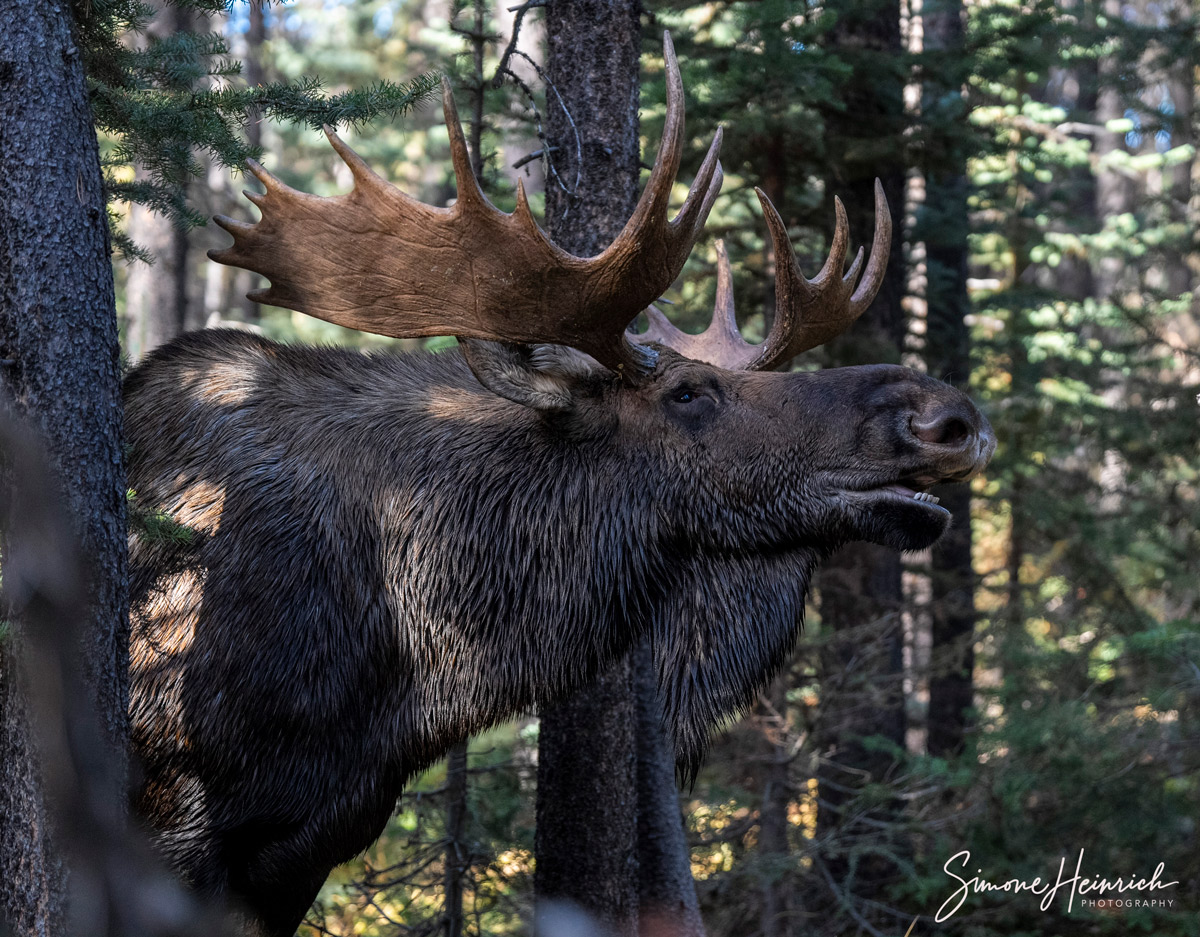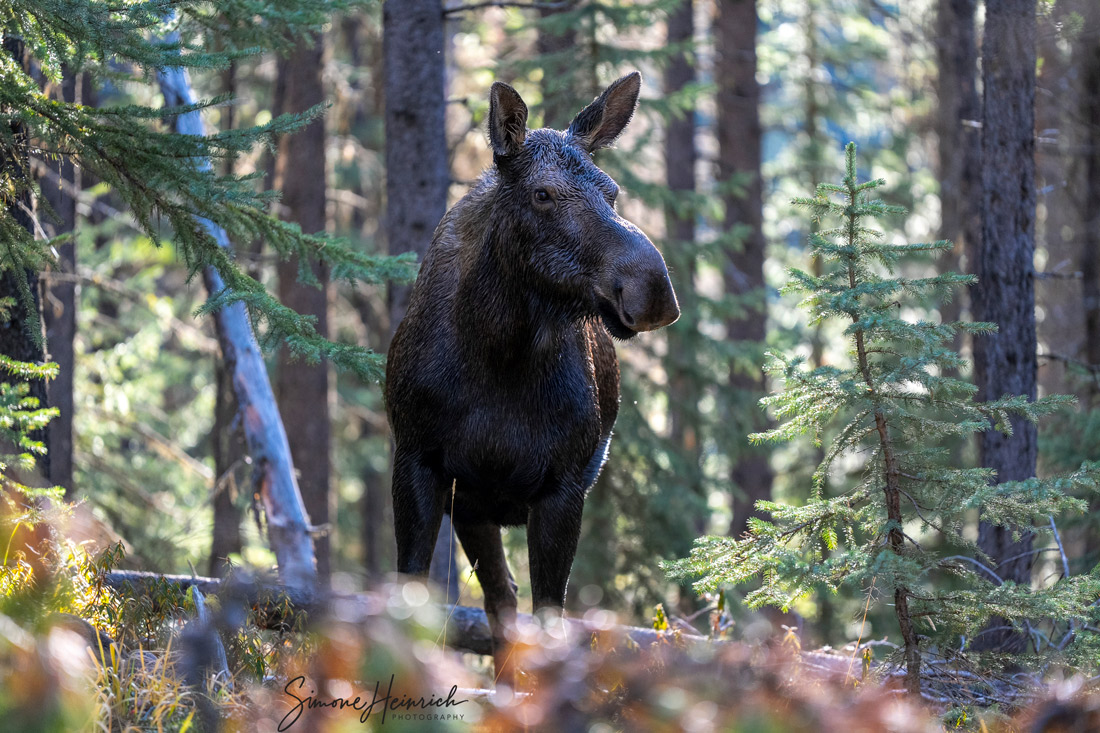 If that's the case, there's a good chance Parks Canada's infamous and highly meme-able electronic message board from years past will come out again this winter. After all, the message bears repeating (in both official languages):
"DO NOT
LET MOOSE
LICK YOUR CAR."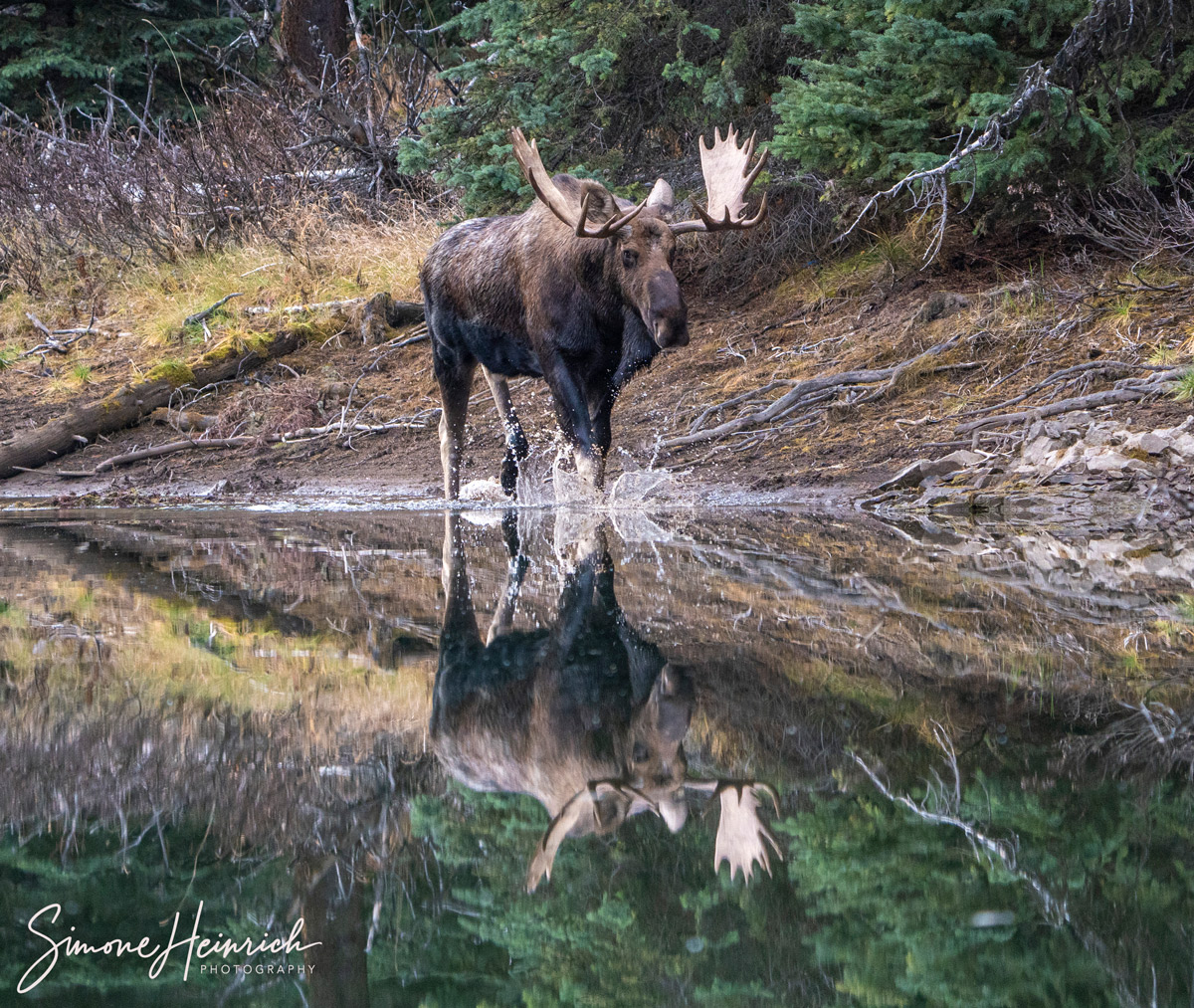 ---
Trish Tremblay // info@thejasperlocal.com