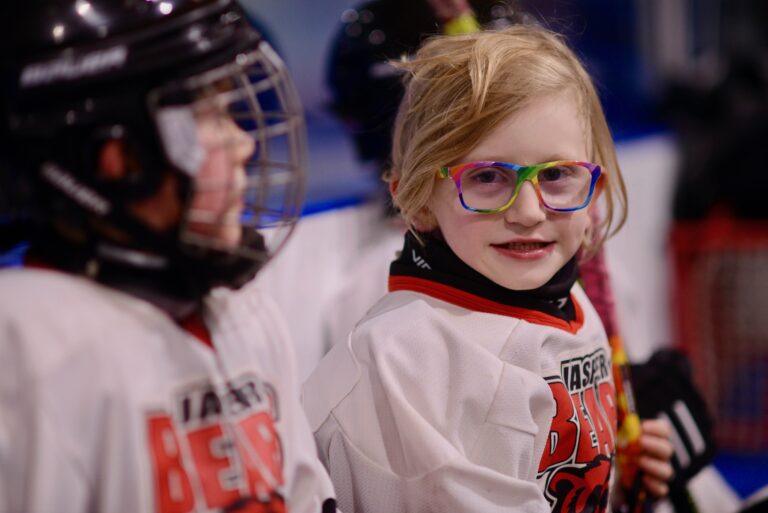 Thursday, November 16, 2023
Pucks n' Pride sticking up for inclusivity in hockey
The Jasper High School GSA is bringing inclusivity and flair to Jasper's hockey scene.
Pucks 'n' Pride, an event organized and hosted by the GSA, will be offering free rainbow hockey stick tape—and prizes!—at the Jasper Arena from 3-8 p.m. today (Thursday, November 16).
Alongside the colourful tape provided by the Pride Tape organization, the GSA is offering a draw for both individuals and teams, where participants can win hockey-related swag, courtesy of Jasper Source for Sports. A list of resources on how to find support for both LGBTQ+ individuals and allies within the sports world, compiled by the GSA, will also be available.
According to GSA supervisor Tor Begg, the event was inspired as a response to the NHL's ban on rainbow hockey tape, which was implemented this past June. The ban, which has since been reversed, was part of a larger ban on "specialty" equipment within the league.
"The policies weren't intended to be homophobic, but the results of it certainly had that impact," said senior GSA member Dani Yarkowsky-Kerr.
The effects that these decisions might have on a town as hockey-centric as Jasper weren't lost on the GSA, who decided to counter the impact to the best of their ability, with support from local resources like the Jasper Pride Society.
"We thought it would be good to try and show that Jasper is an inclusive community, and get people to show their support, especially in the sports world where it can be harder to access that kind of inclusivity," Begg said.
Through Pucks 'n' Pride, the GSA is also looking to promote themselves as a community resource—as many of last year's members have graduated, they're aiming to acquaint themselves with both newer students and the community around them.
"We have a really great crew – we want people to know who we are, and that we're a really open space if anyone wants to come join," Yarkowsky-Kerr said.
Stay connected with the Jasper High School GSA on Instagram: @jasperhighgsa
---
Jack Mastrianni // info@thejasperlocal.com