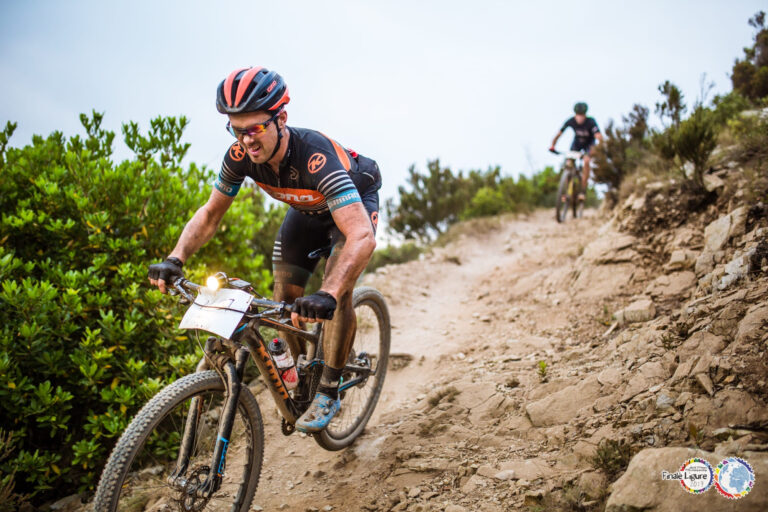 Wednesday, March 9, 2022
For Jasper's Cory Wallace, the world is his training ground
In the shadow of Mount Kilimanjaro, near the famous crater where the celebrated Ngorongoro Conservation Area teems with wildlife and tourists, Jasper Alberta's Cory Wallace is "motor pacing" behind a tuktuk along a busy paved road near Arusha, Tanzania. As Wallace's tire hovers less than a metre from the tuktuk's bumper, the driver's children, dressed in the red shuka cloth of the Maasai, are incredulous that Wallace can keep up.
"They think it's a motor bike," Wallace said, grinning at the recent memory. "They don't understand how drafting works."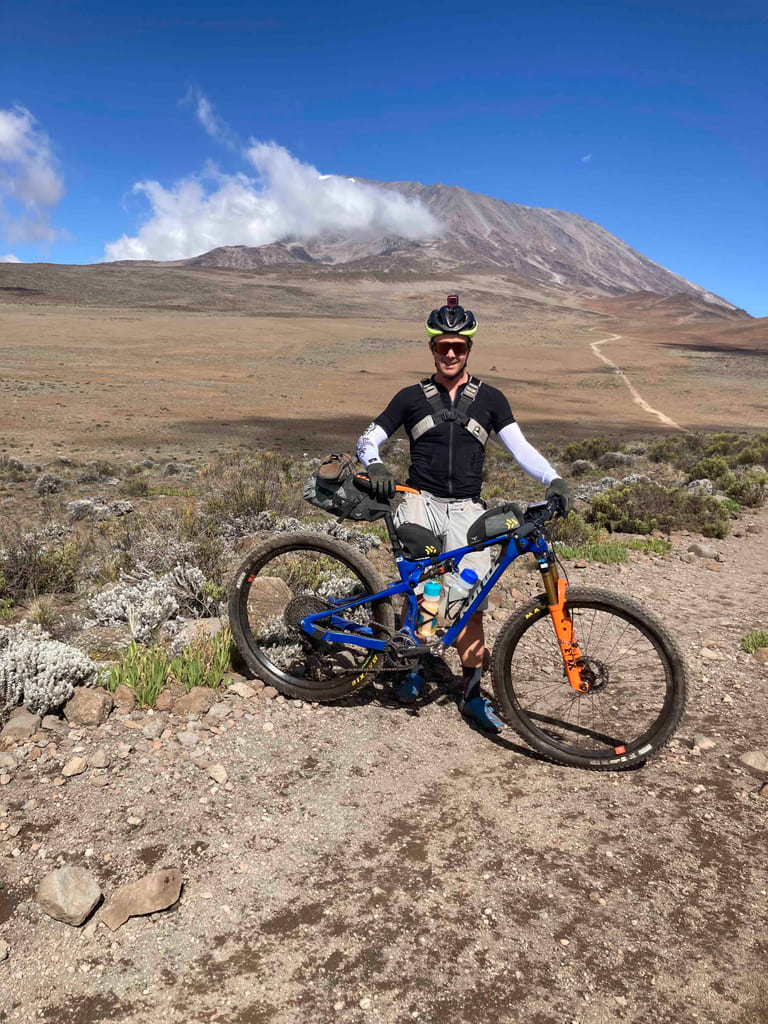 Wallace, who has been pedalling his full suspension Kona Hei Hei mountain bike across southern Africa—crashing on farmer's couches during stage races in Namibia and South Africa and finding refuge in a combination of backpacker hostels, mountain huts and safari lodges when not competing—is good at drafting, apparently. In December, the professional marathon mountain biker slipped through the eddies of international coronavirus closures, tucking himself into the welcoming currents of the Zanzibar archipelago, off the coast of east Africa. It was a heavenly haven in which to duck-dive the Omnicron wave, to be certain, but considering he had very nearly burned his own pistons by red-lining dangerously during the Munga, a 1,155 km, five-day race through the scorched South African Karoo, the R&R was well-earned.
"It turned into the toughest thing I've ever done on a bike," said the three-time World 24 Hour Solo Mountain Bike Champion.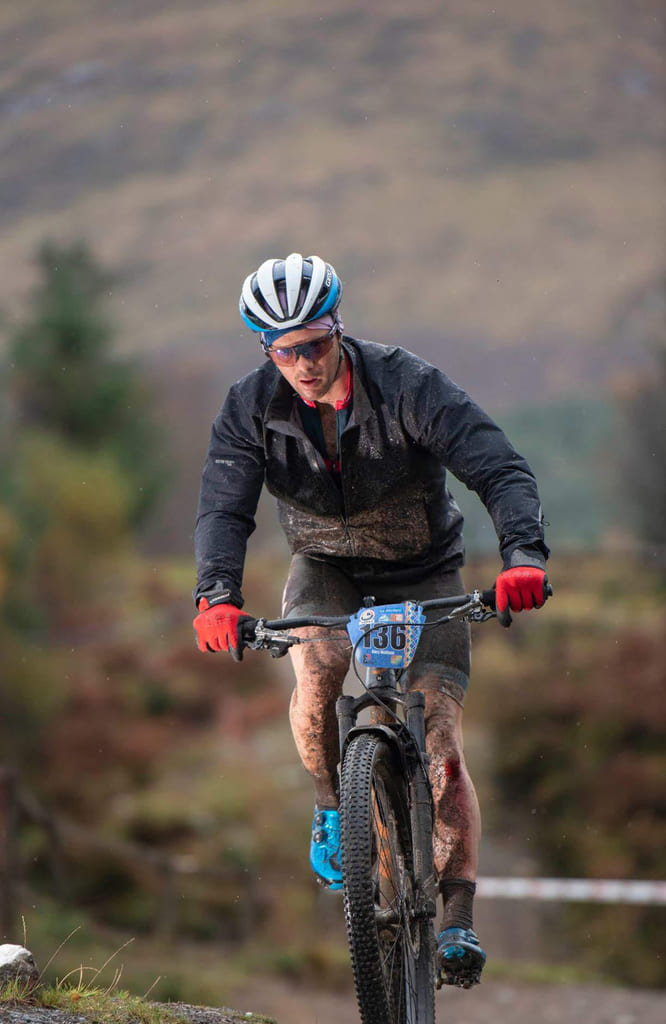 Set to defend his title in Italy in May, Wallace has been racing, bikepacking and training in Africa since October, dreaming up wildly original ways to increase his wattage, such as attempting to set the fastest known time (FKT) to summit Mountain Kilimanjaro on a bicycle. The record wasn't the only thing to go down in smoke. The two-hour descent from the roof of Africa completely burned Wallace's brake pads. Fortunately, serendipity stepped in.
"Two Swiss riders I met sold me their spares," he shrugged.   
Keeping his bike tuned is critical. Brake pads are one thing. A major mechanical would spell disaster for Wallace's remote pilgrimage.
"If your 12-speed derailleur goes into the spokes it's probably the end of the trip," he admitted.
As he prepares to continue his bikepacking journey across the Great Rift Valley, en route to the high altitude training grounds of Iten—famous for the world-class marathon runners it produces—Wallace is scouting for ways to avoid Kenya's busiest highways.
"I find the further off-road you get, the nicer the people are," he said.
With trust in his machine, a voracious appetite for adventure and an easy, enviable faith in humanity, Wallace's cycling will continue to spin a tapestry of travelling tales, all the while creating his own draft that, come May, his far-flung followers will be happy to get behind.  
---
Bob Covey // bob@thejasperlocal.com