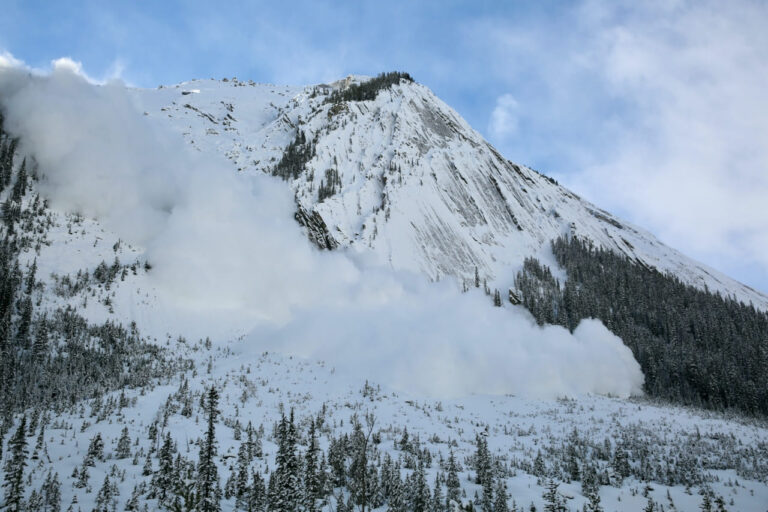 Saturday, April 8, 2023
JNP planning Icefields Parkway and Maligne Road closures this Sunday
Parkway closures to start at 3 p.m., April 9
---
The Icefields Parkway (Hwy 93N) and the Maligne Lake Road are anticipated to close tomorrow (Sunday, April 9) afternoon, Parks Canada is advising.
Jasper National Park forecasters are expecting a spring storm to hit Jasper and Banff. The storm will affect the avalanche hazard and require avalanche control work, the agency said on April 8.
---
---
The Icefields Parkway closures will be intermittent. The first anticipated closure will occur on Sunday, April 9 at 3 p.m., from Parker Ridge to Saskatchewan River Crossing.
"Depending on the amount of snow to be cleared from the parkway, the closure could last between four hours to overnight," Parks Canada said.
The Maligne Lake Road will be closed outright on Sunday at the Maligne Canyon hostel.
The day use area at Maligne Canyon will remain accessible.
---
---
"Closures are likely to occur during the spring melt," the memo states. 
Motorists are advised to monitor 511.Alberta.ca for the latest information. Parks Canada reminds the public that breaking gates or intruding into avalanche control areas is unsafe and illegal.
Parks Canada maintains that the Icefields Parkway is not a major through highway like Hwy 1 (Trans-Canada) or Hwy 16 (Trans-Canada Yellowhead).
"The Icefields Parkway is a scenic parkway," Parks Canada's Winter Maintenance information page says.
Backcountry users should check avalanche.ca for updated conditions.
---
Bob Covey // bob@thejasperlocal.com