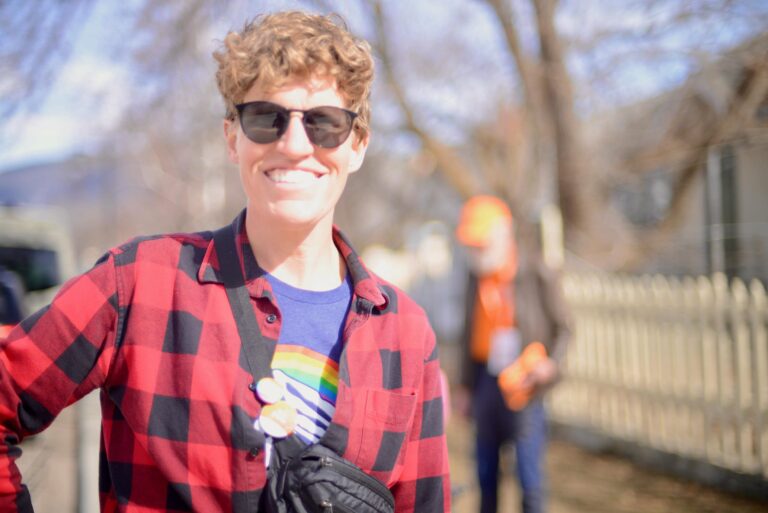 Friday, April 21, 2023
Keeping it real: Janis Irwin on strategic door knocking, self care and embracing change
If you didn't have on your BINGO card that community leader, social media influencer and LGBTQ2+ icon, MLA Janis Irwin, would be chatting up Alberta voters at a drag show at a seniors centre, do you even Pride?
---
Edmonton MLA Janis Irwin was in Jasper recently ahead of the writ being dropped in the 2023 Alberta provincial election.
The popular NDP caucus member was invited to town as a guest of the Jasper Pride and Ski Festival, a role she jumped into with both feet, making an appearance at Drag BINGO at the local seniors centre and reading to Jasper kids and families at Pride Storytime, a program that encourages youth to embrace differences.
"Celebrating diversity and inclusivity is important for creating a world where everyone can feel accepted and valued for who they are," Irwin said.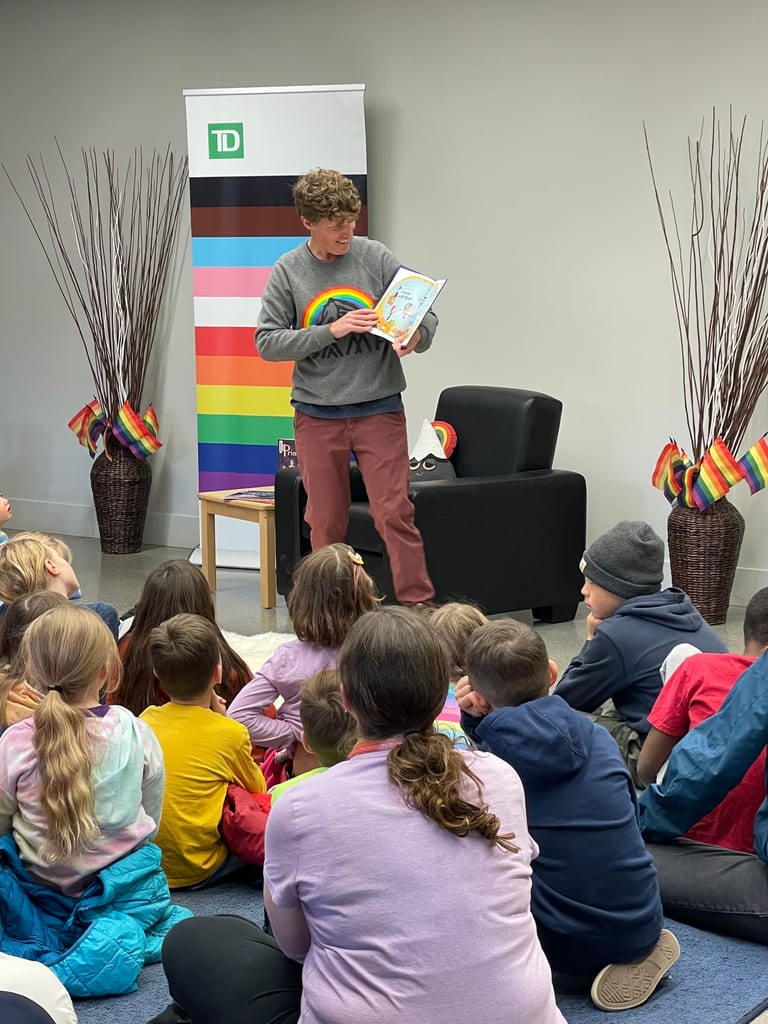 On Thursday, April 20, Irwin helped West Yellowhead's NDP representative, Jasper's Fred Kreiner, get the progressive word out ahead of the May 29 election. The Jasper Local's Bob Covey caught up to Irwin on Maligne Avenue as the sun shone down from behind Whistlers' Mountain.
Bob Covey: Besides getting a peek in people's front yards and houses, what is your favourite part of door knocking?
Janis Irwin: Oh my gosh well I spend a lot of time doing it these days now that we're out of the legislature and with the looming election. It's something I truly enjoy and a big part of it is just the fact you get to meet so many people. They all have stories. And most people are pretty great, despite what you see on the internet (laughs). So far in Jasper it's been phenomenal.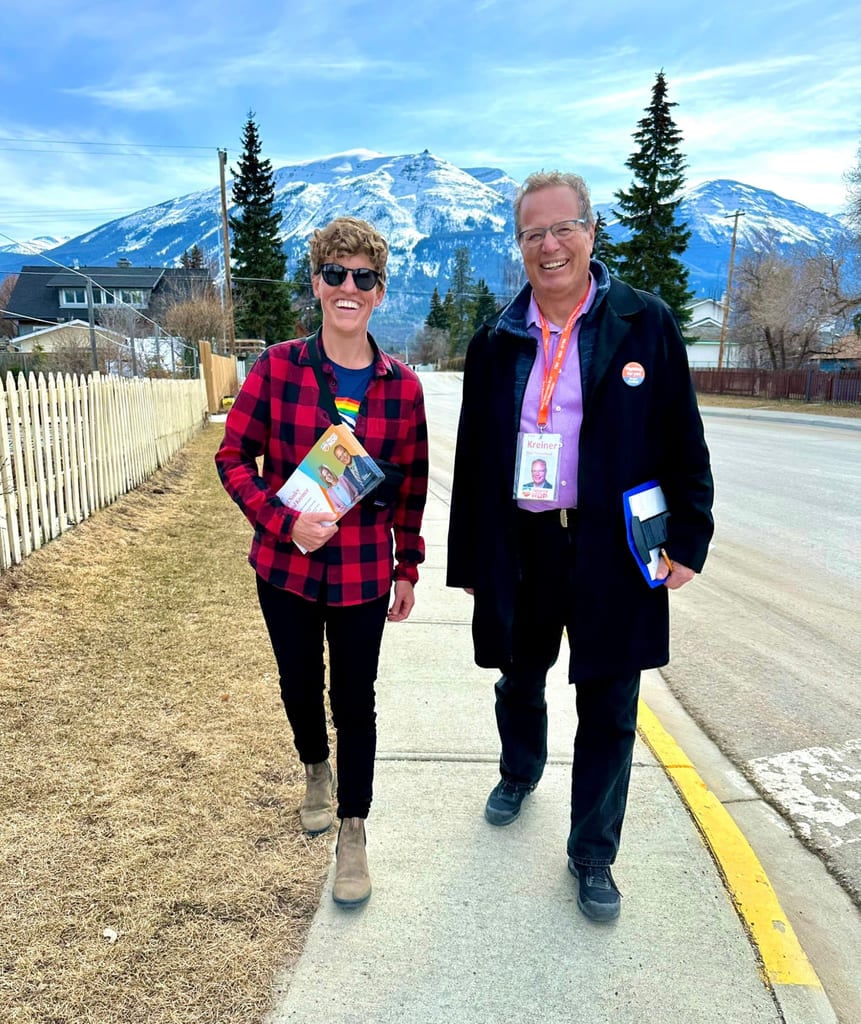 BC: Let's get into that. Social media is an amazing tool for MLAs such as yourself, but as you know there's lots of toxicity online, there's trolls, there's bots, people willing to say anything to sabotage you or get a rise. How do you maintain self-care when people can be so horrible?
JI: I just remind myself that that's not the reality. There are a few sad souls online for sure, but you get out and do this, you talk to real people, to their faces, you ask them to tell you their issues and their concerns. You might get the odd person who's not too happy to speak with you but generally, people aren't how they appear online. It can be hard—I'm not going to lie, I get a lot of wild hate. But acknowledging that's not what it's like in the real world. Also, the teacher in me kind of reflects with empathy; it's like, imagine being that person, spending your day being awful on the internet? You've got to kind of respond with empathy for those folks.
---
---
BC: You know something about embracing change and finding courage to do so. Alberta is facing somewhat of an existential crisis as it looks to the future of energy and imagining a transitioned economy. What do you say to folks who, perhaps understandably, are uncertain of how Alberta will fare in a post-oil economy?
JI: I think Rachel [Notley] has done a really good job of positioning the fact we don't have to choose between the environment and the economy. Let's be honest: conservatives have really been pushing this narrative that the NDP is bad for the economy. It's quite the opposite: Rachel has been pushing hard for economic diversification, we saw that when she was in office—the growth of solar as an example. Talking to folks here, people in this area care deeply about the environment. They also care about good jobs. They want to raise their families here. This idea that we have to choose? Absolutely not.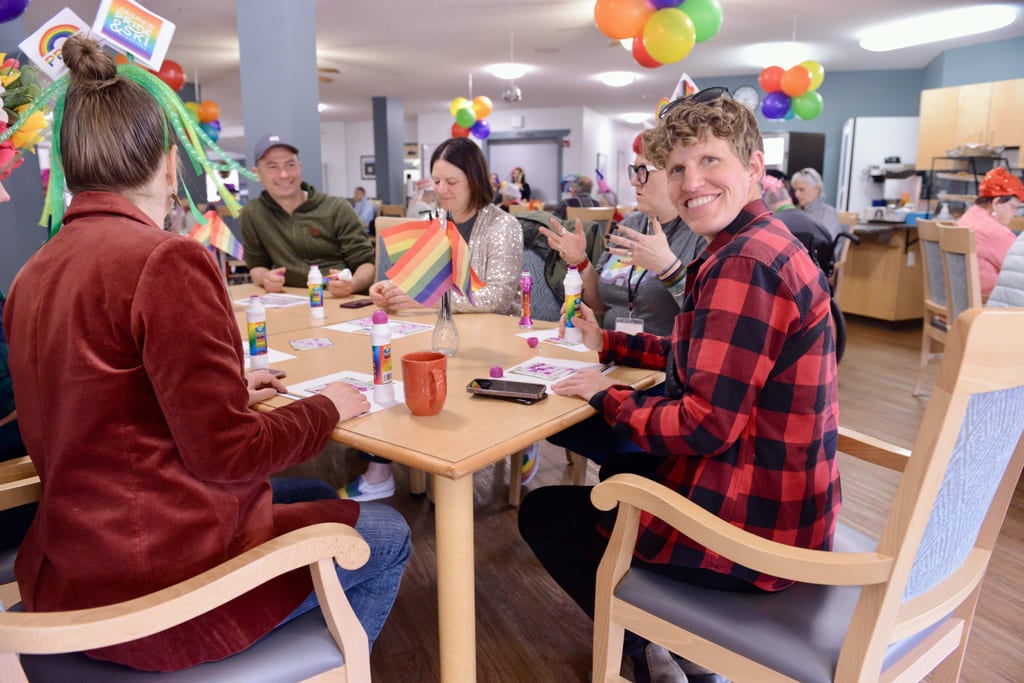 BC: Talking about this riding is a good segue for my next question. One of the keys to an NDP victory, it seems to me, will be flipping some rural ridings. You're in an orange-friendly part of West Yellowhead today, but what would you say Fred Kreiner and other candidates in traditionally-blue ridings have to do to turn those seats? What's the message from HQ?
JI: A big part of it is we need them to believe in Rachel and our vision, but I can tell you—and I can say this from the many, many hours of door knocking, not just in urban areas, but in surrounding areas and places like Red Deer and Lethbridge and smaller communities—I was just in Leduc, which is a smaller community—countless houses, one after the other, said 'I am a long-time conservative but this time I'm voting NDP.' They're worried about Danielle Smith. They're worried about Danielle Smith's plans for healthcare. Pulling us out of the pension is a big one. Lots of young families are worried about education and the curriculum. So I think it's a combination of us offering us a positive, thoughtful vision for Alberta while also offering an alternative for what they've seen as the chaos under the UCP.
---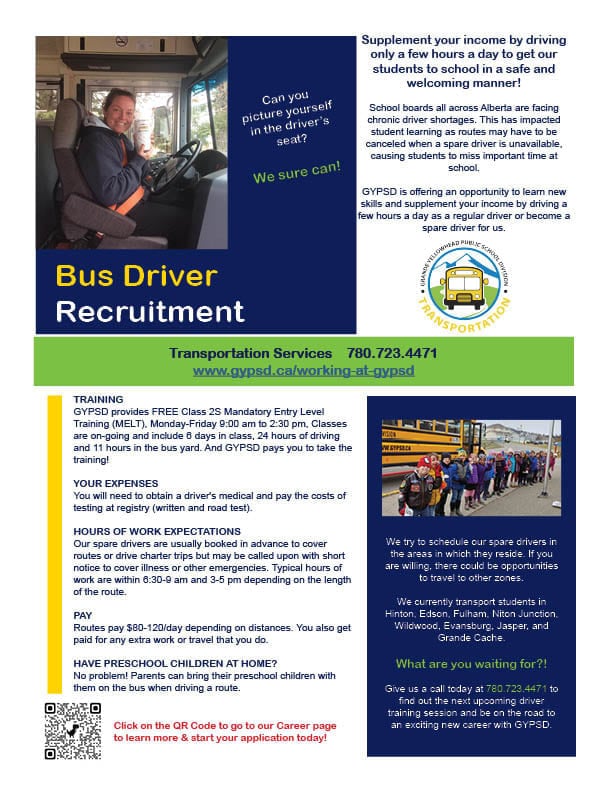 ---
BC: Lastly, what's your plan in the coming days? The writ is going to be dropped soon we think, how are you going to be spending your time? It's all got to be strategic at this point.
JI: Absolutely. This is a nice way to ease into it, to be out here door knocking, because the reality is it's going to be non-stop. I'm fortunate to represent an area where I do have a lot of support—not that I'm ever going to take it for granted—but that gives me a lot of latitude to really be helping elsewhere. We're going to be really strategic where we're bringing our volunteers, bringing our teams, helping out all around the province. Edmonton is looking pretty good for the NDP, so are parts of Calgary, but there's a lot of work that needs to be done in other areas.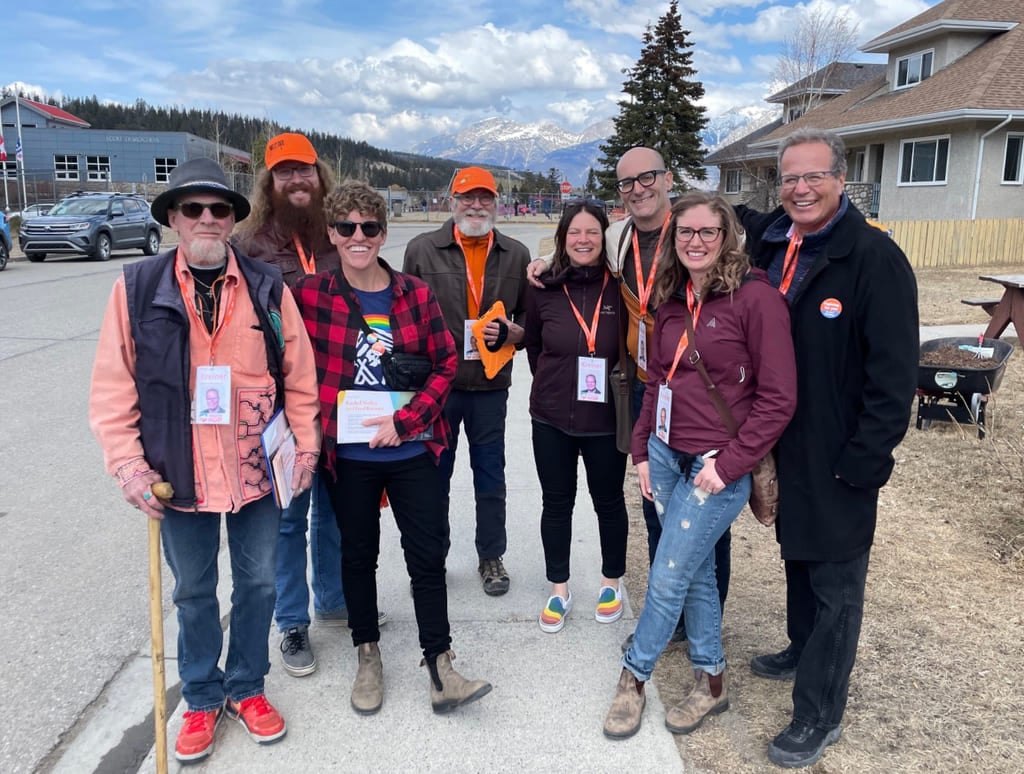 ---
Bob Covey // bob@thejasperlocal.com