Wednesday, June 7, 2023
Free Sunday concerts to showcase local live music
There's a new series of concerts coming to town.
On Sundays evenings, starting June 18 and running all summer, live music will reverberate over the grassy field at Jasper's Commemoration Park.
The free, acoustic concerts are being spearheaded by Jasper's Marie-Pierre Flipo-Bergeron, known by her stage name as simply Marie. Flipo-Bergeron saw the CN Place/Jim Vena stage at Commemoration Park being under-utilized. She wanted to change that.
"I think a lot of local artists had been thinking about using the CN stage for a long time," Flipo-Bergeron said. "We just needed someone to do it."
Flipo-Bergeron decided she would be that someone. She presented the idea to Jasper Community Habitat for the Arts, and the organization was keen to help facilitate booking the stage. Next, she got in touch with the local artists she knew. They were keen to play. In less than 48-hours after putting the idea out to the community, Flipo-Bergeron had the stage booked for every Sunday in the summer, from 6-8 p.m.
"These concerts are for everyone," she said. "People can bring a blanket or a chair, kids can run in the grass."
Mindful of neighbouring residents, the sets will primarily be acoustic. But that doesn't mean they won't be charged with energy.
"Music can really reach people," Flipo-Bergeron said. "Sometimes all it takes is just one song."
Music has been an elemental part of Flipo-Bergeron's life since she was a child. Lately, in Jasper, she's played coffeehouses, restaurants, seniors' homes and at the daycare. Her style is bluesy, rhythmic and free-flowing. She has a set list of cover songs but more recently has been enjoying writing her own music.
"I can really get lost in a jazzy, bluesy vibe, twisting and turning with a song," she said. "I don't always known where it's going to go." 
Same goes with the Sundays in the Park series. Flipo-Bergeron is excited to see what the concerts bloom into.
"Music can enhance the community experience," she said.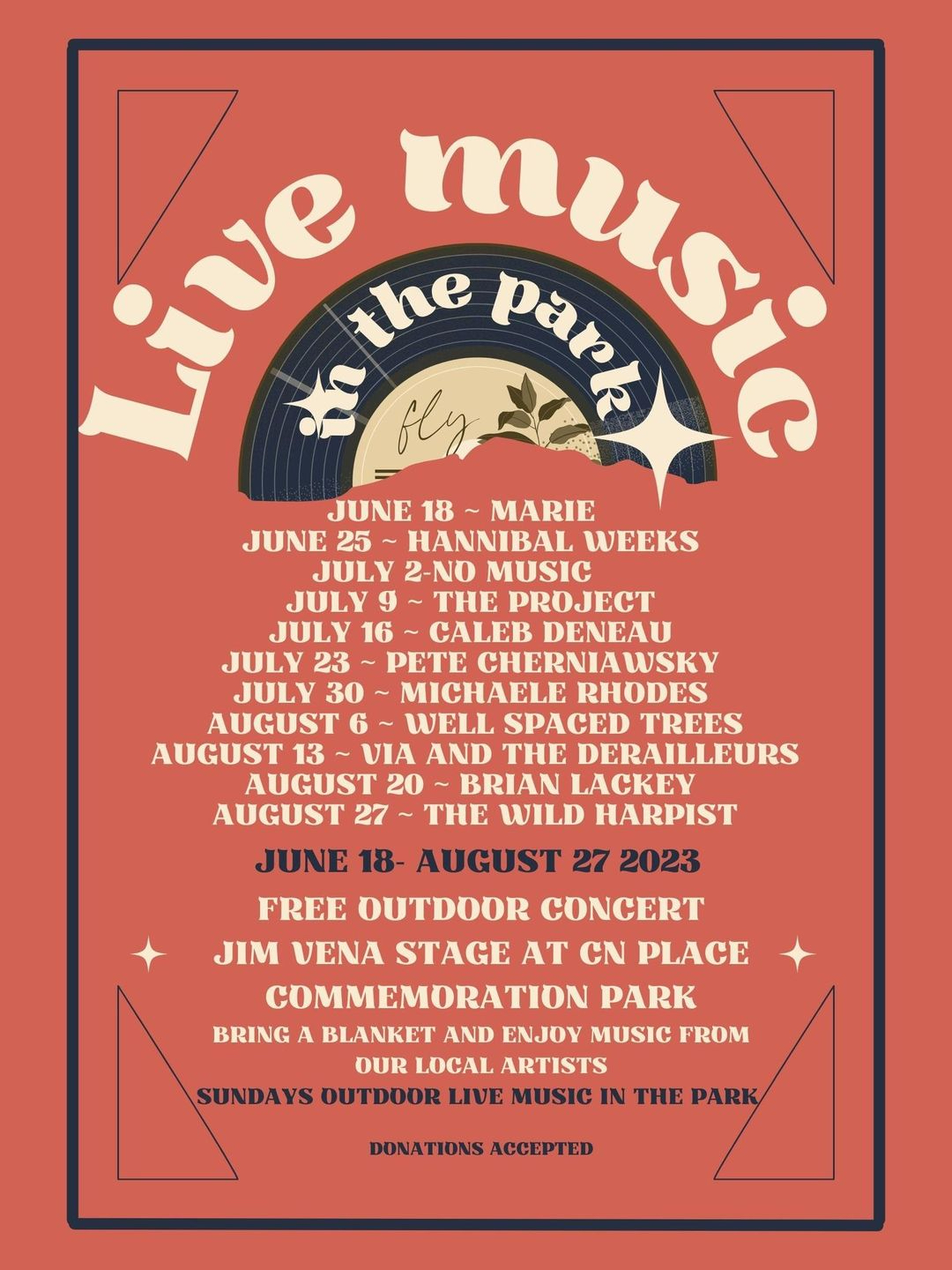 Check out Sundays Outdoor Live Music in the Park on Facebook for up-to-date details.
---
Bob Covey // thejasperlocal@gmail.com